Taking place at The Fritzl House - an historical home in the foothills of Northern California, this wedding inspiration by ERIN MILNIK is inspired in part by the beautiful French country decor and antiques throughout the property. In soothing tones of blue with pops of greens coming through in the foliage it's elegant and refined - perfect for a modern day bride who wants to keep things timeless.
From the stylist SAVE THE DATE EVENT DESIGNER: "My Inspiration around our shoot was this gorgeous, 1800's house, which is now referred to as the Fritzi House. Having recently won the Heritage Home award, this house boasts of beautiful antiques throughout and so I worked around certain pieces in the house that stood out the most - the amazing antique chandeliers in the great room and the green velvet chairs. I love the history of the house and imagined the parties and gatherings that took place in the great room. I really wanted to keep with the style of the vintage home and emulate what an 1800's party might have looked like, and so instead of renting furniture, I chose to use the already placed antique barn table and gold tufted chairs. I didn't want to overdo it on the design - I wanted to keep it simple, yet elegant so I chose to bring in lots of foraged greenery and long taper white candles. The pop of green came from the vintage velvet chairs, the long flowing fern green silk ribbon, along with the wonderful smelling plumosa fern, brought in by our florist, Susan."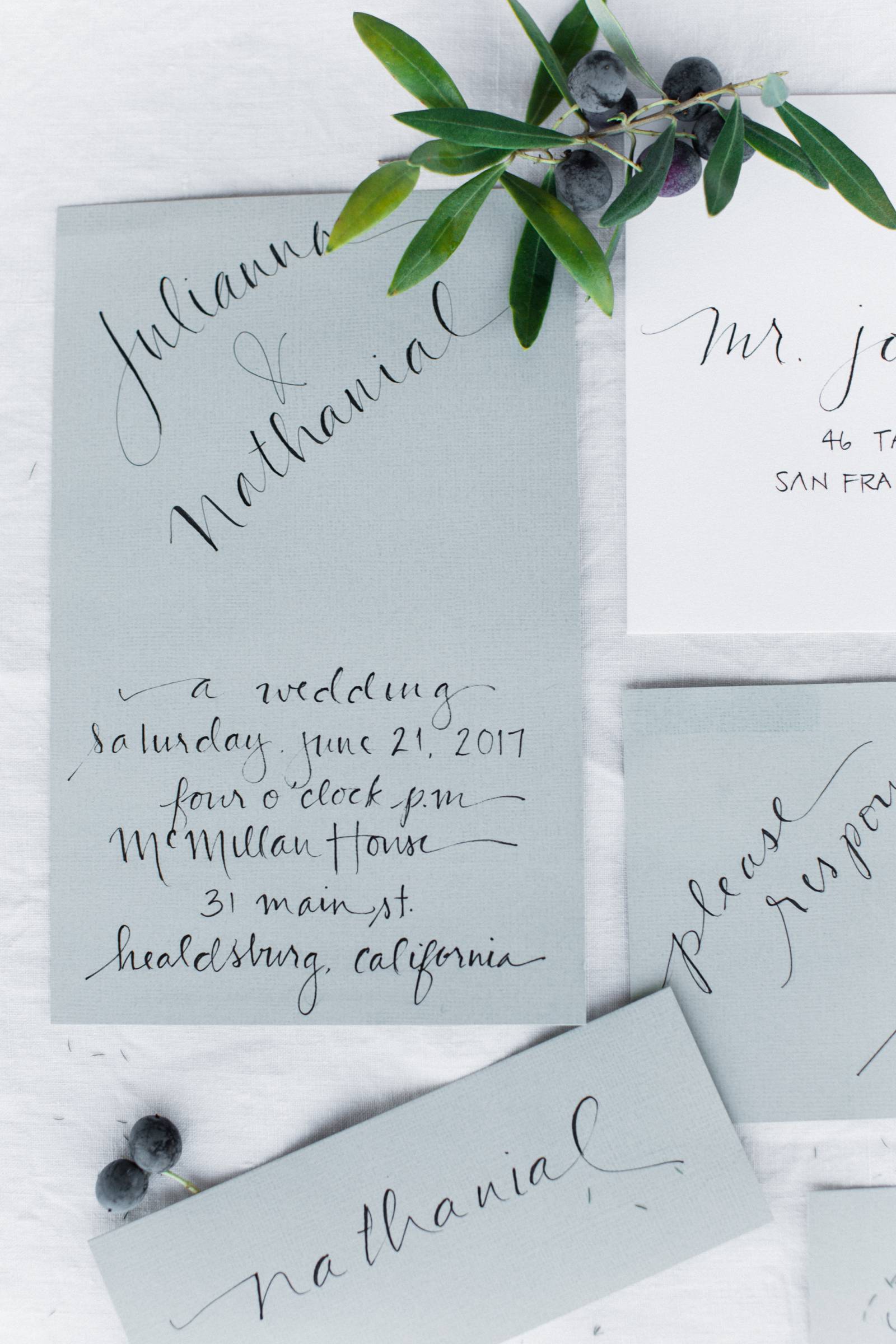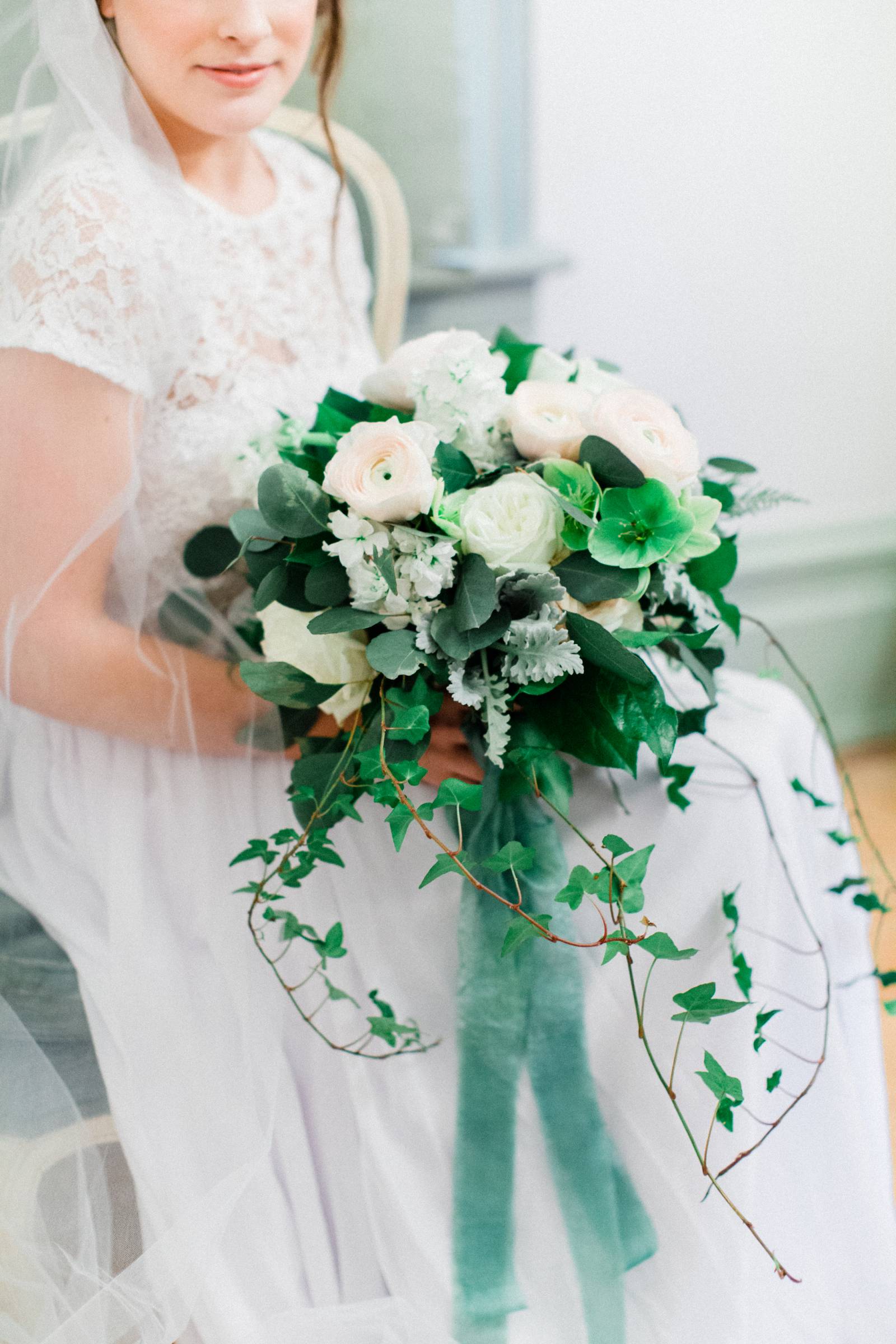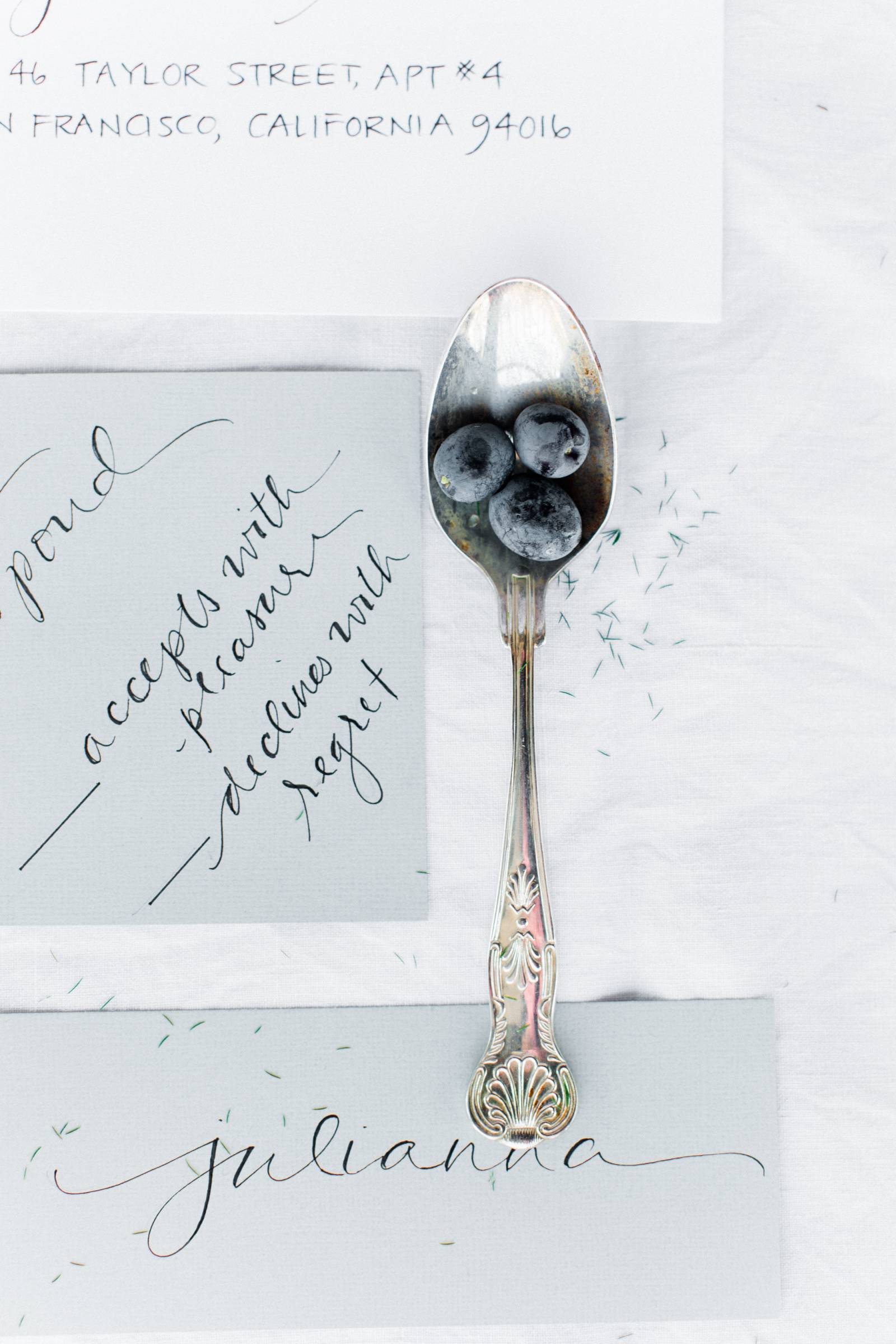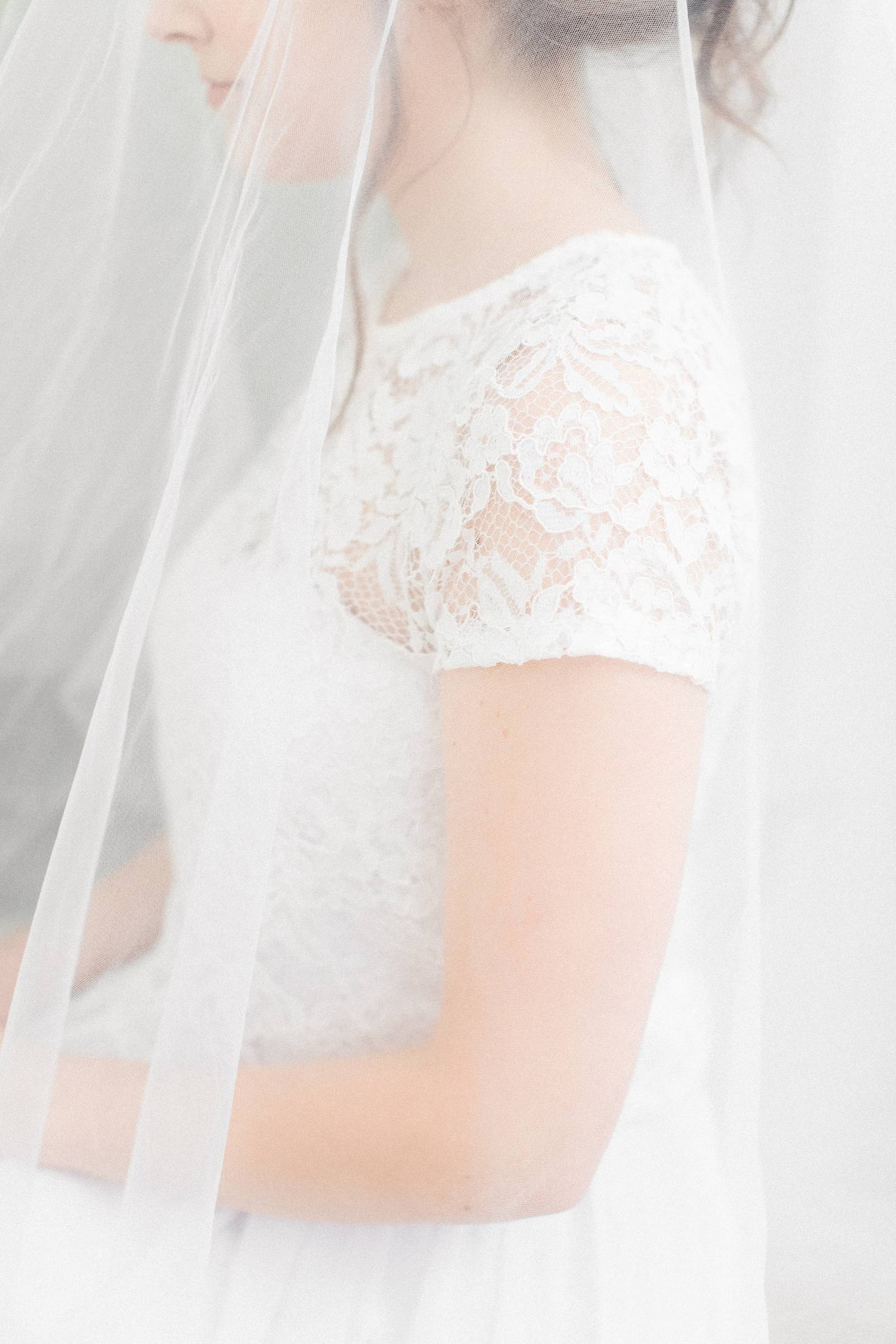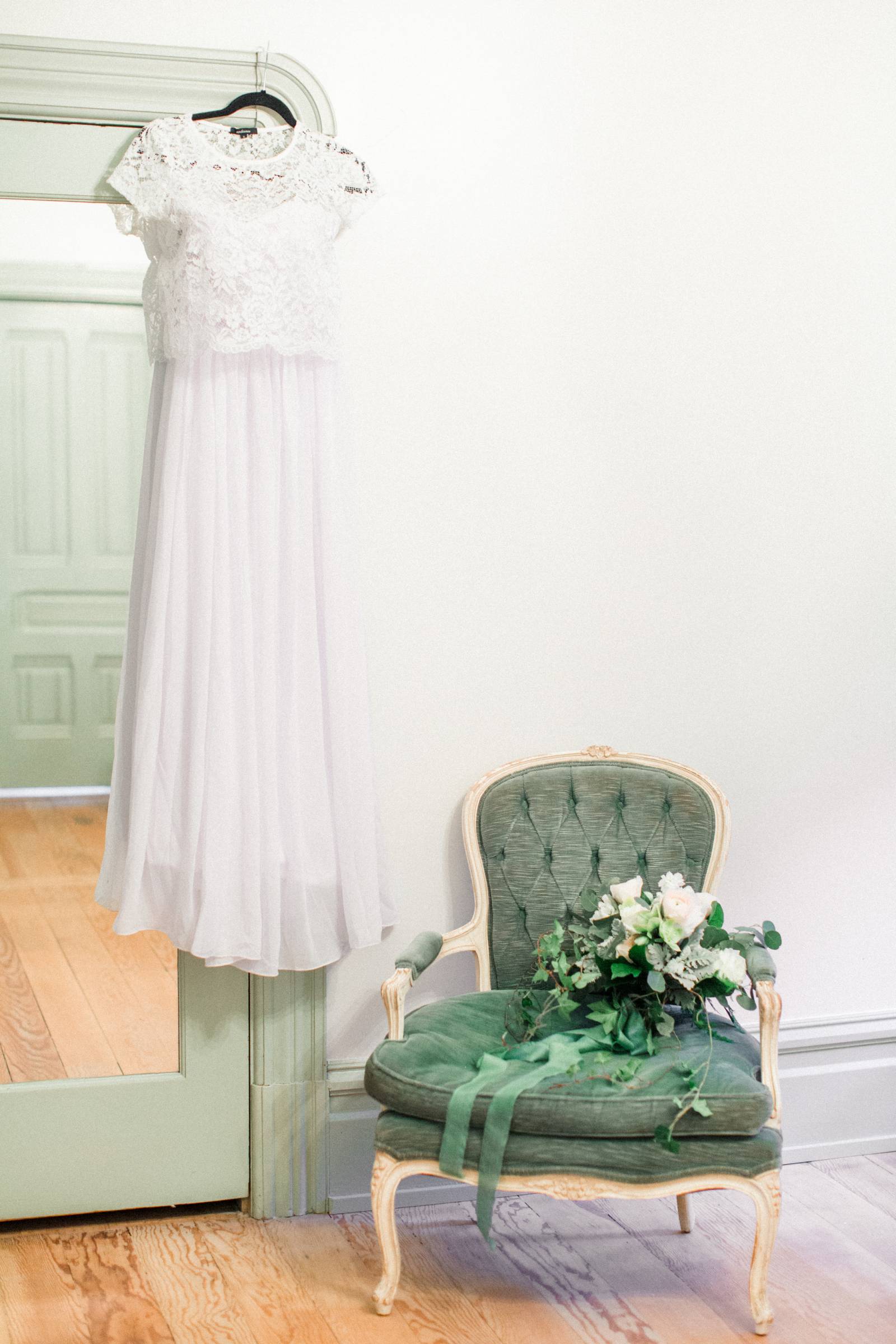 I'm obsessed with these beautiful chairs!! I want for my dining room!!
From the florist SWEET LILACS: "My background is in fine art. Designing with flowers is another form of art. I look at colour, texture, proportion, line and space. I design shapes with flowers, I sculpt figures using clay and I teach art in elementary schools. I am constantly practicing the elements of art in all my work. My floral design is just another aspect of my artwork.
My inspiration for this photo shoot considers this vintage home, the fine details in the French country decor, the freshness of a bride, the romance of a wedding and beautiful nostalgic memories. I chose old fashioned English garden roses, fresh soft blush pink ranunculus, long lasting fragrant eucalyptus, vintage English ivy and soft delicate plumosa fern. This combination created a romantic bouquet and soft swags of garlands. Hints of a romantic poetic Victorian era."