The stunning WICKLIFFE HOUSE, located in Charleston, South Carolina was the perfect backdrop for this luminous and jaw dropping wedding inspiration. Captured by Virginia wedding photographer DANIELLE DEFAYETTE, it was planned and styled by Taylor Hackett Johnson with ADORN COLLECTIVE WORKSHOPS and features pops of pinks alongside timeless black and white. The perfect complement to the colourful Rainbow Row! Gorgeous floral creations by GRACE & GREENERY feature lovely spring blooms and infuse a feminine feel to the shoot. The colour palette adorns both the bouquet and also the charming tablescape, which featured decadent calligraphy menus and place settings by talented Wedding stationery designer PRETTY WRITTEN THINGS. In combination with the heels from GIANNI BINI, the daring neckline and beaded applique all over the bridal gown by YEAGGY BRIDAL had everyone enamoured. Not to mention the incredible hair and makeup styling on the bride by BLISSFUL MUSE CO. The groom wore a modern tux from ASOS, which was the perfect pop of black and white to pull the colour palette together.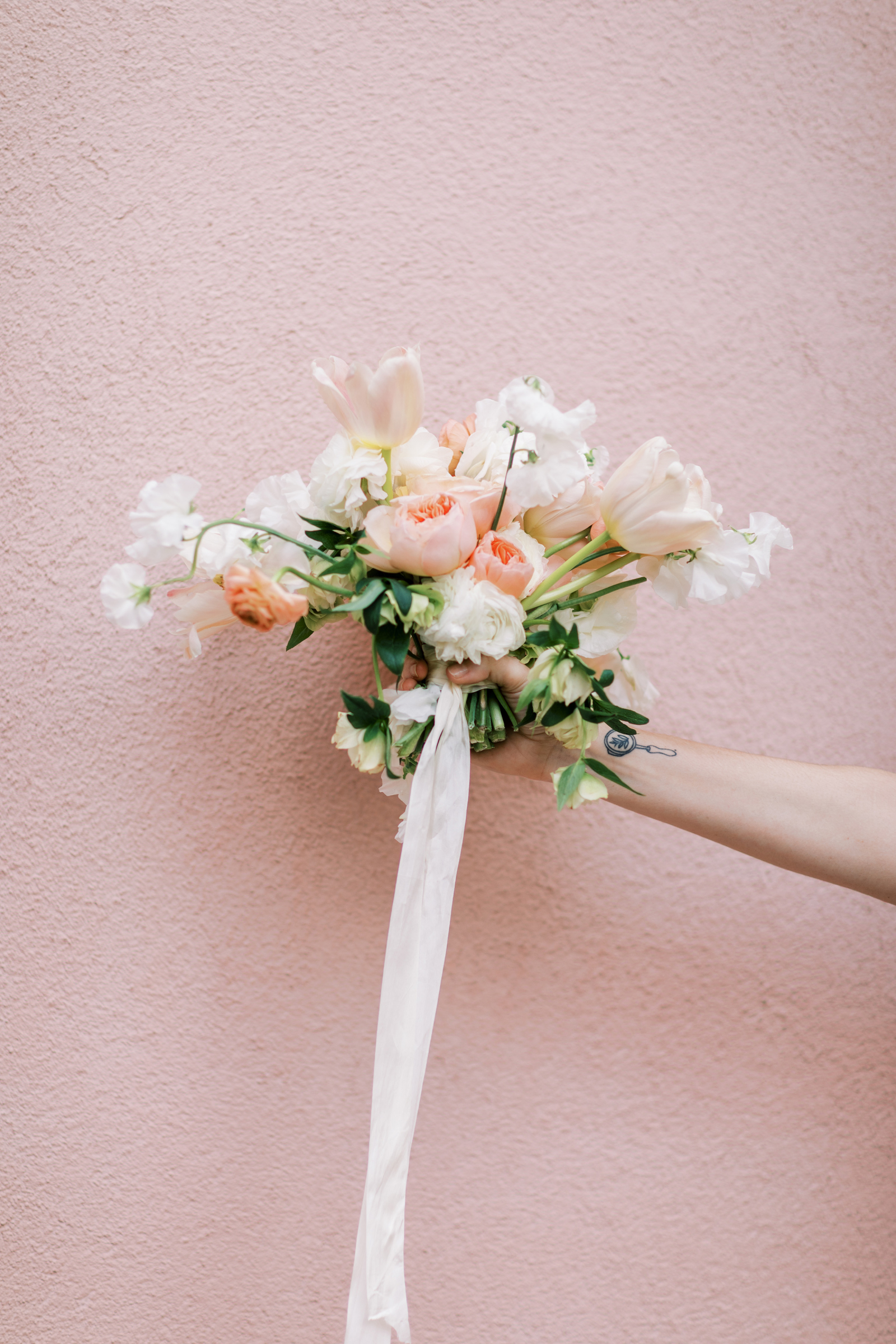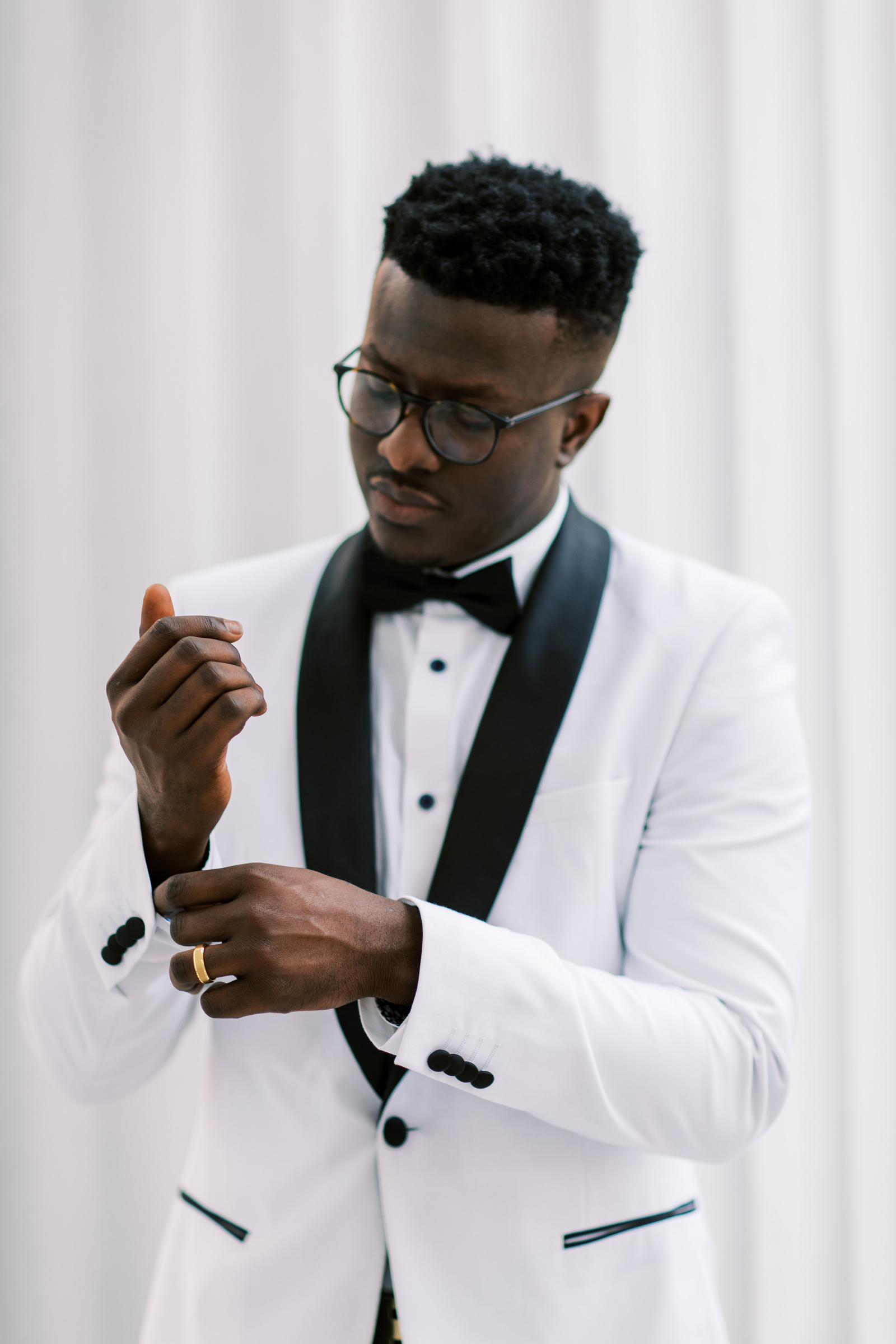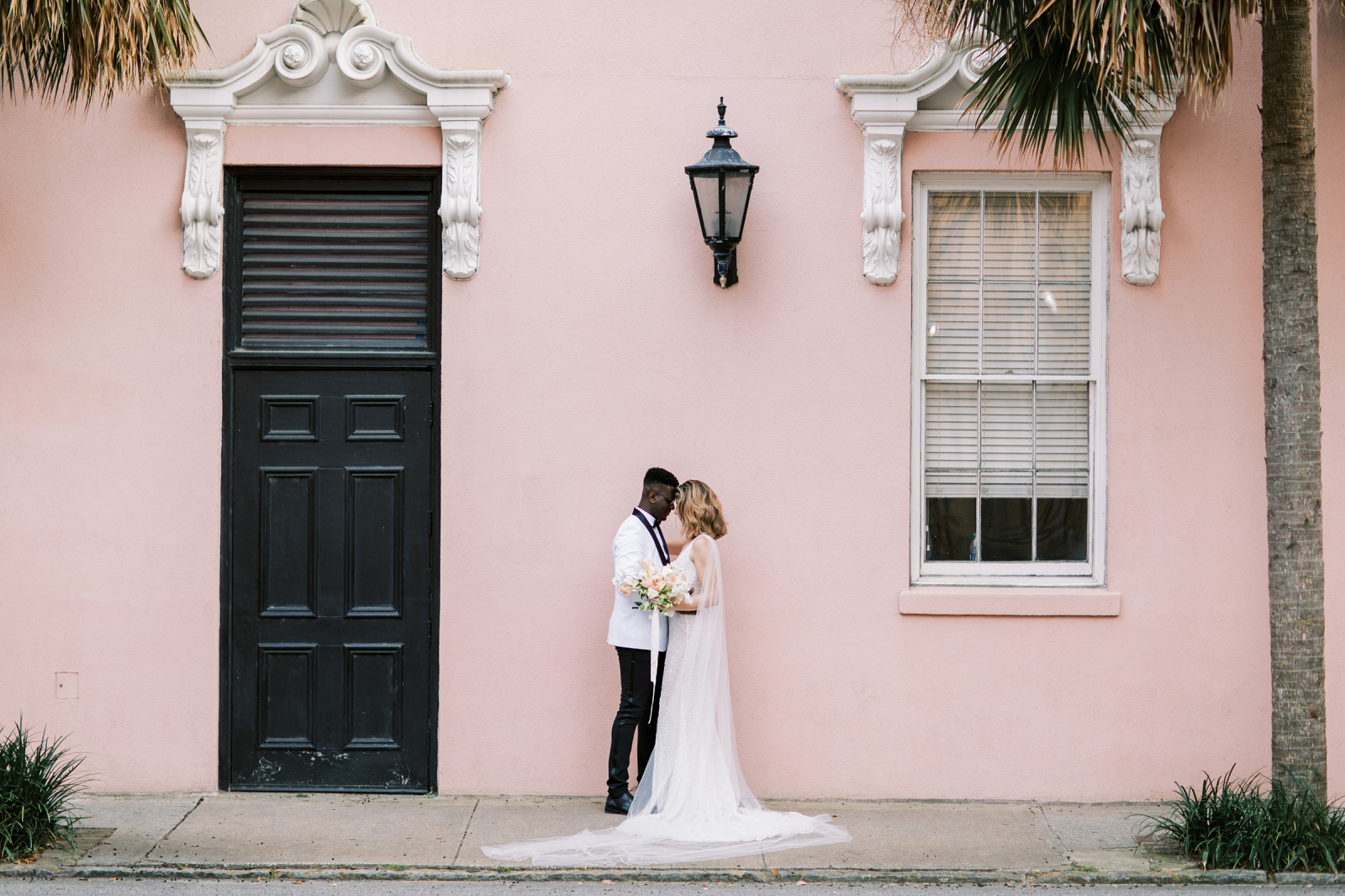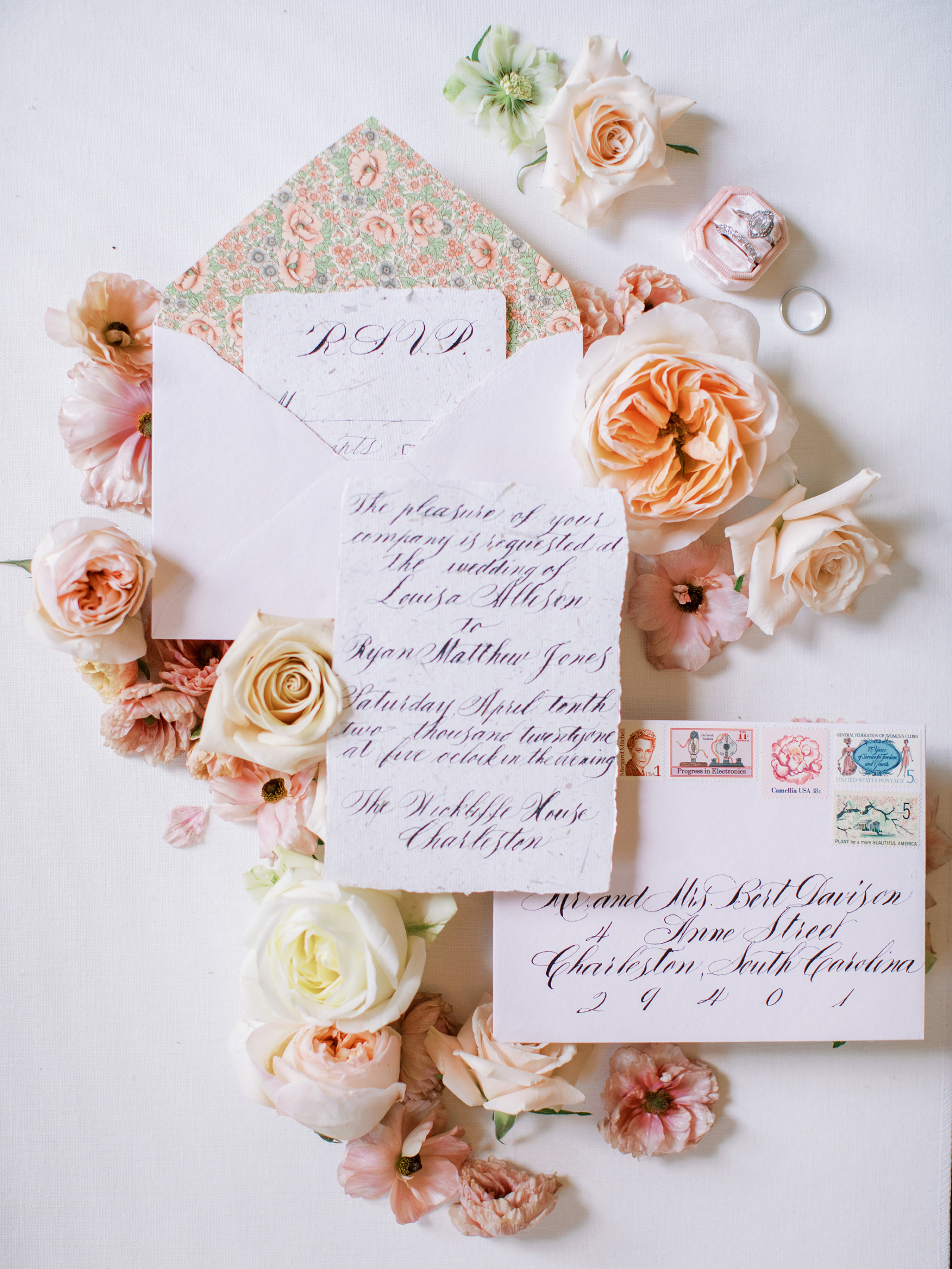 A huge thank you to Virginia wedding photographer DANIELLE DEFAYETTE for sharing this beautiful inspiration with us. Danielle is always seeking and finding joy and looking for that dreamy light - whether it's capturing incredible love stories for couples who appreciate timeless film images, obsessing over precious newborn cheeks, or taking crazy road trips to beautiful places with massive cotton candy coloured tulle dresses packed into the back of her car. "Capturing images has become second nature to me and I find myself searching for the human connection in every photograph I take. I believe in providing an unforgettable wedding photography experience for each of my couples, in addition to capturing classic, luminous, editorial images that have you falling in love all over again. Though my work, I focus on the simple and meaningful while manipulating light to capture the magic of each moment. My goal is to build a legacy through beautiful art that will provide meaning for generations to come." Head over to her portfolio to see more of her work.
Wedding stationery designer PRETTY WRITTEN THINGS is a valued member of our vendor collective. A custom calligraphy and engraving artist owner Karissa specialises in using traditional scripts and giving them a modern day look for luxury clients with discerning taste. Check out more of her portfolio here.