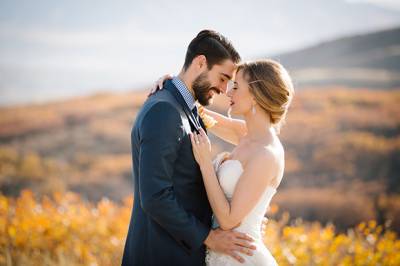 Happy Monday - and February!! Sheesh where did January disappear to? Every year within the blink of an eye it's gone... I feel like January is the month to get organised for the year and once February hits then you should be ready right? I'm not entirely sure that I'm feeling as sorted for the year as I'd like but I'll keep working on it!! I hope you had a lovely weekend! We finally got some rain around here after a stinking hot January so it was actually rather a nice change!
I'm sure you'll agree with me that the images in this 'Harvest Fruits' are completely divine! The colours, the textures, the light - so incredibly lovely! Photographer Kathryn from A TWIST OF LEMON PHOTOGRAPHY recruited her pals CLAIRE MARIKA and stylist MARTHA HATFIELD for this shoot, after dreaming it up in the middle of the night. Their vision was an intimate affair between a bride and groom, with hints of luxury and Southern influences and I think they've totally hit the mark!! Oh and how gorgeous is that paper suite from the amazing ANNIE MERTLICH?
"We carefully chose the gown and jewelry for their classic-meets-glamourous feel, and added further richness through red lipstick, the decadent paper suite, and to-die-for desserts. The mini pecan tarts with Bourbon whipped cream made us melt, and the chocolate cake was nothing short of divine. Martha chose a very classic table setup that perfectly complemented the floral arrangements and the salted caramel apples.
While we used models for this shoot, it was important to me that the interaction was real, so we didn't leave out the in between shots of giggles and cuddles, not to mention the more personal details that added some fun and life into the shoot, such as the groom's checkered shirt and argyle socks. We were able to successfully blend romance, fine art and fun into one amazing result."