Knowing they wanted an outdoor ceremony, once Ashley & Ty saw the view from this location in the beautiful Rocky Mountain National Park, it was a done deal. Having vacationed in Estes Park previously and loving the scenery, it became an important factor in establishing where they get married. They reached out to Colorado wedding photographers ALP & ISLE to capture their adventurous elopement. Emily from ALP & ISLE tells us, "They are such a sweet couple and really just wanted to be married in this inspiring, grand place. Rocky Mountain National Park is so majestic. We love shooting there, it is quite literally in the back yard of the sleepy little mountain town of Estes Park. With the breathtaking vistas and incredible wildlife also comes our crazy Colorado weather. Ashley and Ty knew Colorado has weather can be all over the map and luckily they were prepared. Their elopement started with dark clouds and hail, then quickly turned to bright and sunny, ending with low clouds and a cool mystic fog rolling in at the base of the mountains. All that crazy weather made for some varied and beautiful looks for their photographs even though we were only with them a short while."
HOW DID YOU MEET? Ty: We initially met each other through an online dating site. After a couple of weeks chatting over the internet we started texting one another on a more regular basis. Not long after that, we decided to meet one another. I was very nervous about meeting someone that I had met over the internet since it was my first time doing so. Ashley lived in a large apartment complex at the time and I was having a hard time finding her place. Once I finally found her apartment and she opened the door the first thing out of my mouth was, "I found you." Looking back now, it was the perfect greeting.
Read on for more of their story...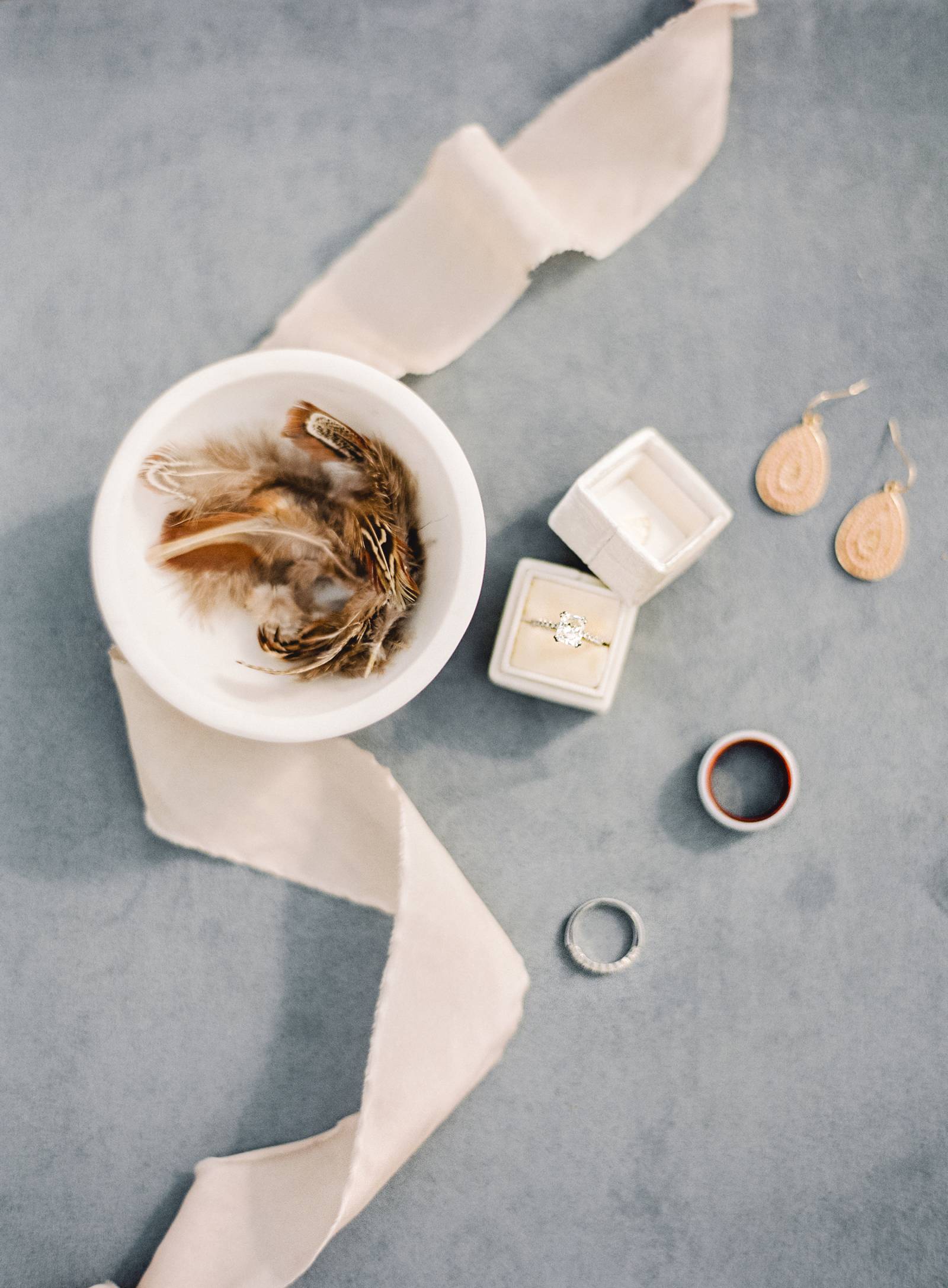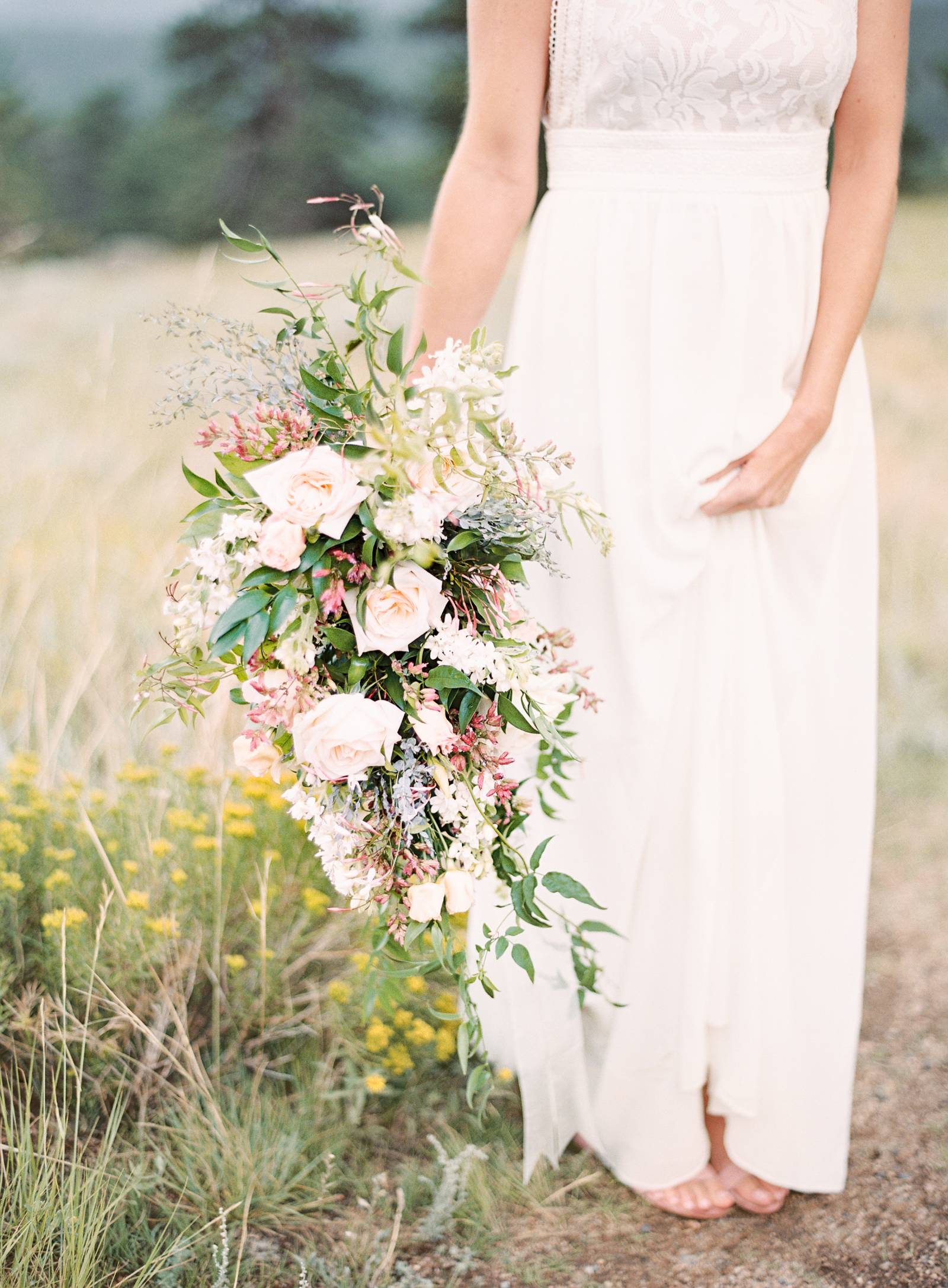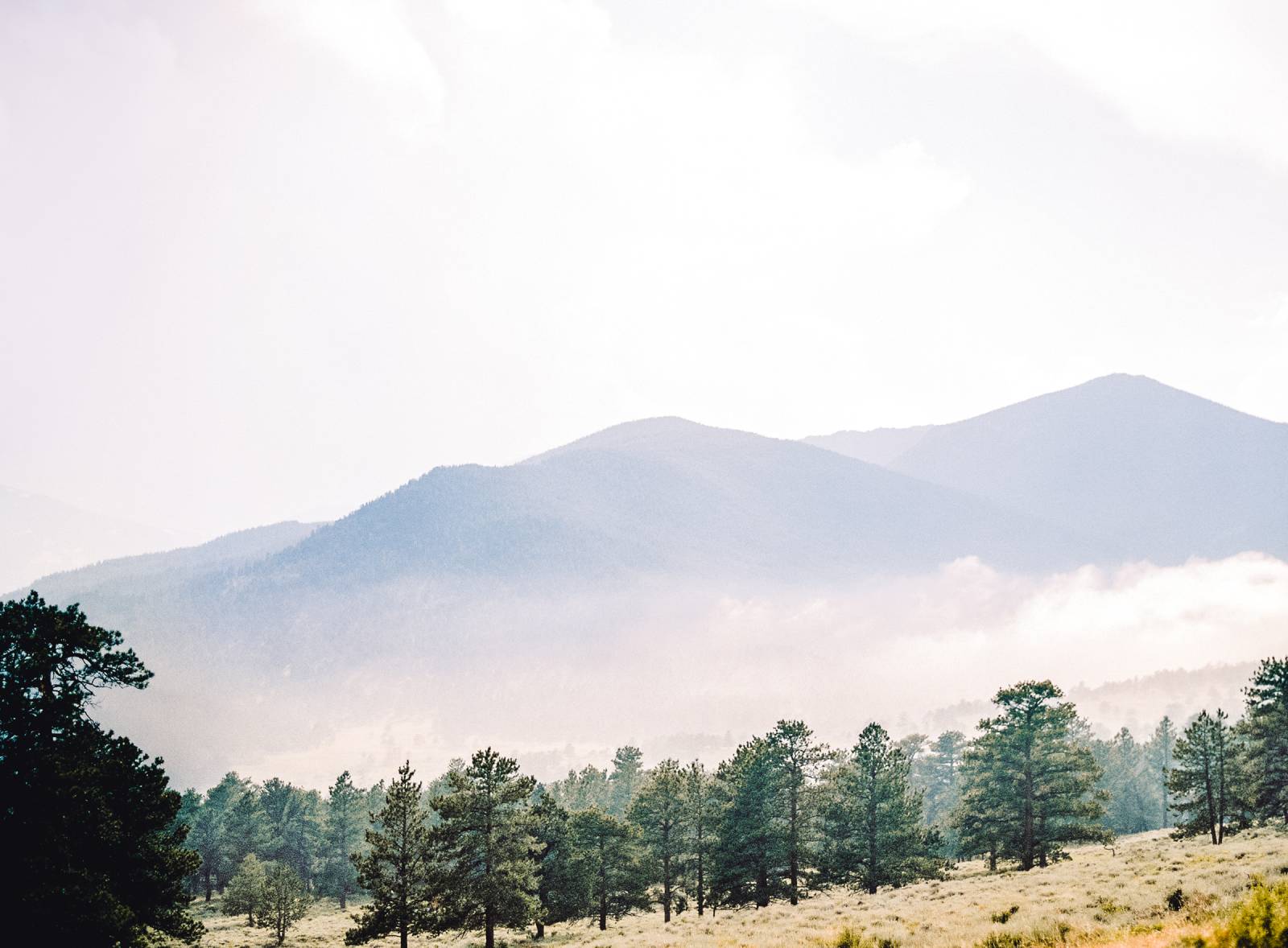 TELL US ABOUT YOUR PROPOSAL: Ty: Well, at this point we had been together for almost four years, owned a house together, had the wedding date set and the ring chosen. This made a surprise proposal even harder than it already was. I knew taking her on a trip somewhere or to a fancy restaurant would be a dead giveaway and the surprise factor would be lost.
It was two months before the wedding and I was almost out of time. Ashley's son Nolan was having his sixth birthday on this particular weekend at Ashley's parent's house and I knew she would not be expecting me to propose that weekend, let alone at his party. I was holding on to my gift for Nolan until the very end of him opening presents. As I handed him the gift, I handed Ashley the card to read to him. In the card I had wrote Nolan a letter telling him how much he meant to me and how I wanted to be more than just his best friend. But with his permission, be a father to him. Nolan gave his blessing and then presented Ashley with the ring that was in my pocket. Ashley was totally caught off guard and I had definitely surprised her. In fact, she was so nervous that she dropped the ring after Nolan handed it to her. On that day I had asked Ashley's father for his blessing, Nolan for his blessing and Ashley for her hand. It was a very nerve racking day for this future husband.
Ashley - I was totally surprised and caught off guard on the day Ty proposed to me. I knew the proposal had to be coming soon because we had already picked out my ring and set the wedding date. My son, Nolan, was having his sixth birthday party at my parent's house and I was preoccupied with getting everything ready for the party. We all sat down to open presents and Ty was wanting Nolan to open his gift last, which I thought was a little weird. When it came time for Nolan to open Ty's present, Ty handed me a card to read to Nolan. I remember reading it and thinking oh here's the proposal, but then also second guessing myself and that I was just reading too much into it. When I realised what was happening I was so excited and nervous that I actually dropped the ring. Looking back on that day I don't think Ty could have done a better job of surprising me with the proposal at my son's birthday party. I love how he included my son in it and even asked for his permission.
TELL US ABOUT FINDING YOUR WEDDING DRESS: Finding my wedding dress wasn't like the typical experience of going to different wedding shops and trying on dresses. I was trying to save as much money as I could while planning this wedding, so I looked at a lot of dresses online. I also wanted a simpler wedding dress since we were having a relaxed outdoor wedding. I found a couple dresses that I really liked from an online store and ordered them. Once they arrived I tried them on for my mom and sister. With their help and my vision of our wedding I decided on my summery wedding dress.
DESCRIBE YOUR WEDDING FLOWERS: Ashley: Emily, our photographer gave me the name of an amazing florist. Upon talking to the florist over the phone she knew exactly what I wanted. I said I wanted it to be airy with a little greenery/bay leaf and light pink flowers. I told her how I'm not a fan of bouquets that have the flowers tight together. Other than that I pretty much left it in her hands. She did an amazing job and I couldn't have dreamed of a better bouquet for my wedding. My bouquet and wedding pictures are my two favourite parts from my wedding.

FAVOURITE DETAIL OF THE DAY: Ty: After our rain drenched ceremony, the weather took a u-turn and gave us some of the most beautiful backdrops for our wedding photos. Neither I nor Ashley enjoy posing for pictures or being the center of attention, but our photographer, Emily, made things so easy and fun. Not to mention capturing these amazing photos of us.
Ashley: Looking back on the wedding my favourite detail from our wedding is probably the weather. It started out raining and thundering and I was disappointed that we probably wouldn't be able to get very good pictures. Then towards the end of the ceremony the rain stopped and amazing clouds/fog started to roll in which created the perfect backdrop for our wedding pictures that not many people get to have.
WHAT ADVICE WOULD YOU GIVE OUT TO A COUPLE PLANNING THEIR WEDDING? Ty: Have fun. Don't get frustrated with anything that doesn't go exactly as planned. These mishaps make for great memories and stories.
Ashley: Enjoy the day. It goes by so fast! I would also say go into the day with the mindset that not everything is going to go as planned and that's ok. Sometimes the mishaps are the best memories/stories from the day.
MOST MEMORABLE MOMENT? Ty: During our ceremony, the Colorado skies opened up and gave us a cold Rocky Mountain shower that we will never forget. The rain started at "Here comes the bride," and stopped once the ceremony was over and we were back in our vehicles.
Ashley: While we were all eating our dinner after the ceremony my mom read a letter she had written for Ty and me. It was super sweet and she gave me the letter to keep so I will always have that to look back at.
TELL US A LITTLE ABOUT YOUR HONEYMOON: Ty: We are from Columbia, Missouri, so a Colorado destination wedding also included a Colorado destination honeymoon. We spent some of the week getting ready for our wedding, some of it was spent relaxing and some of the week was spent enjoying the scenery of the Rocky Mountain near Estes Park. We will be traveling to Puerto Rico this summer to celebrate the wedding for one of Ashley's sisters and that week will be treated as a bonus honeymoon. We hope to spend most of our time on the beach and enjoying whatever the Caribbean has to offer.
A big thank you to Colorado wedding photographers ALP & ISLE for sharing this beautiful wedding with us. If you're a Colorado bride you can see more of their work in our vendor guide. And you should definitely check out this Intimate Lake Tahoe wedding for an adventurous couple.