Soma and Isaac had an intimate wedding surrounded only by their closest friends and family. Ubud in Indonesia was the first location of three wedding ceremonies that the couple held. The location was particularly meaningful as Soma who's half Indonesian, grew up on the peaceful island, Bali. VILLA BEJI has an old Joglo (traditional pavilion) that overlooks a beautiful river and tropical canopy and it offered them a low-key, relaxed atmosphere in which to hold their special day. Wedding photographers TERRALOGICAL captured this intimate ceremony which also incorporated a hand-binding ceremony.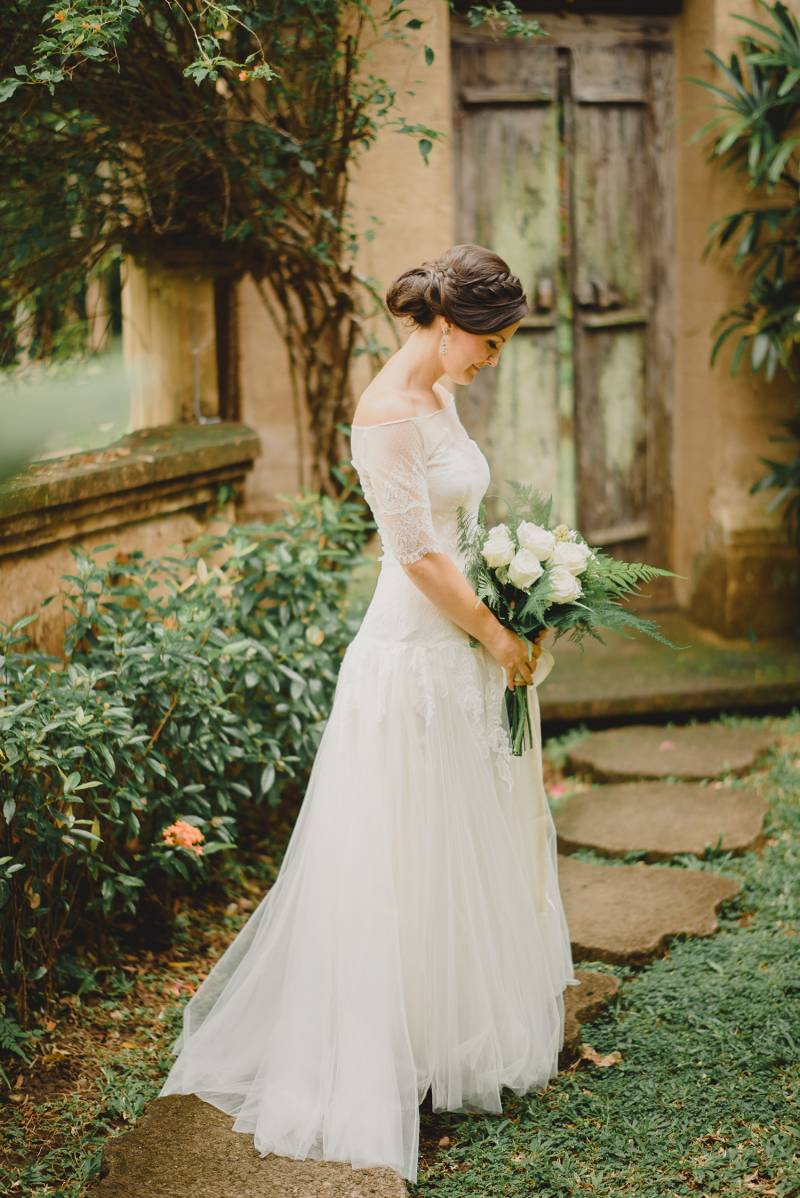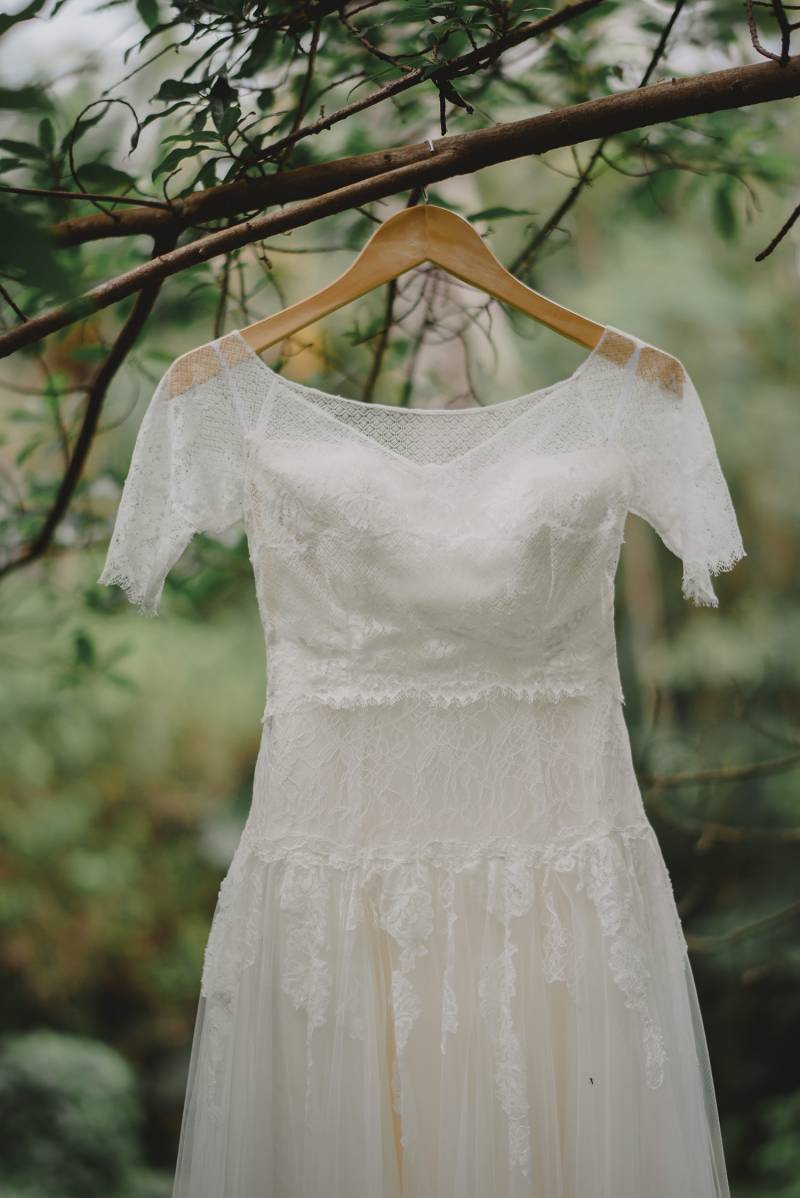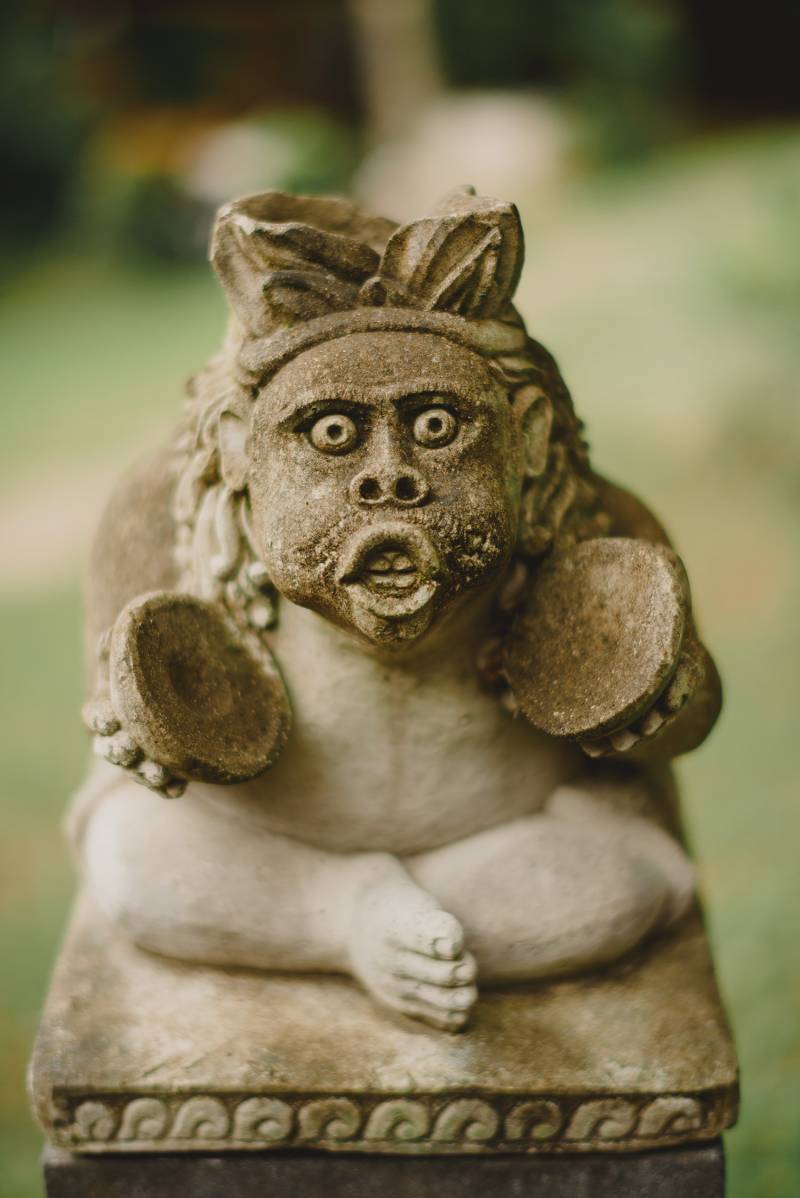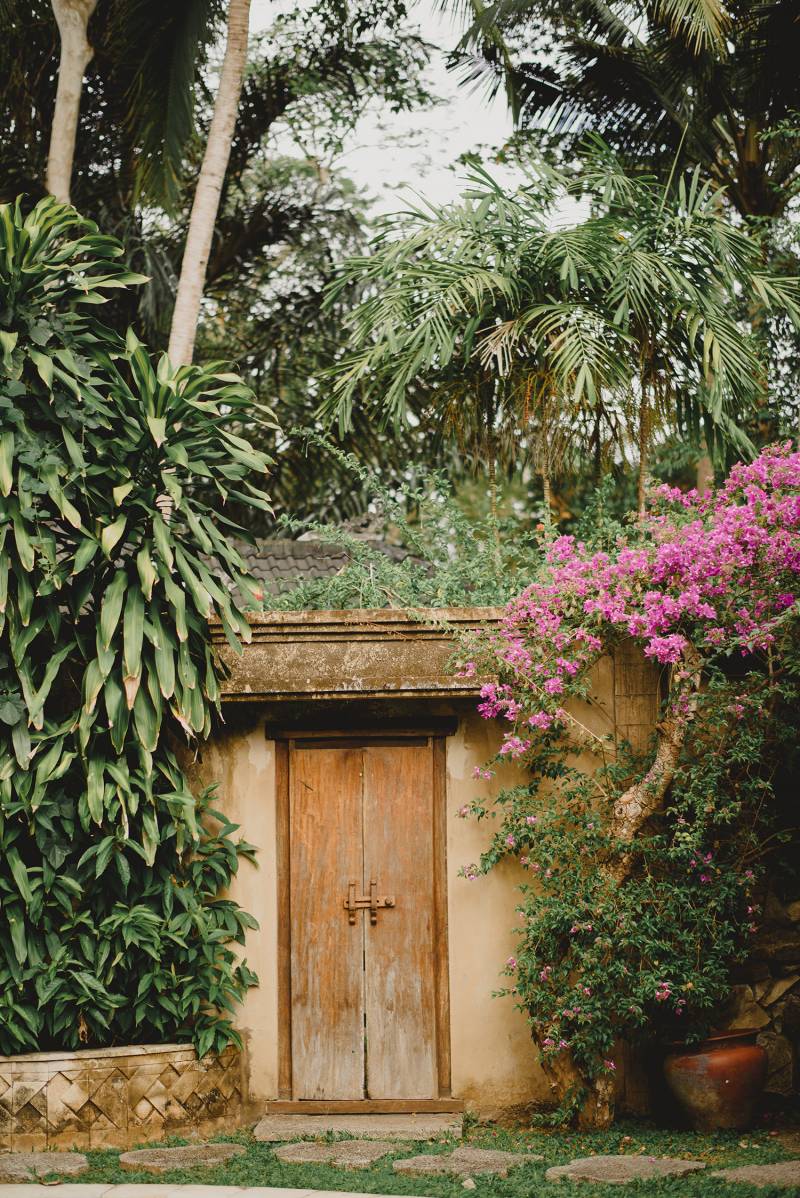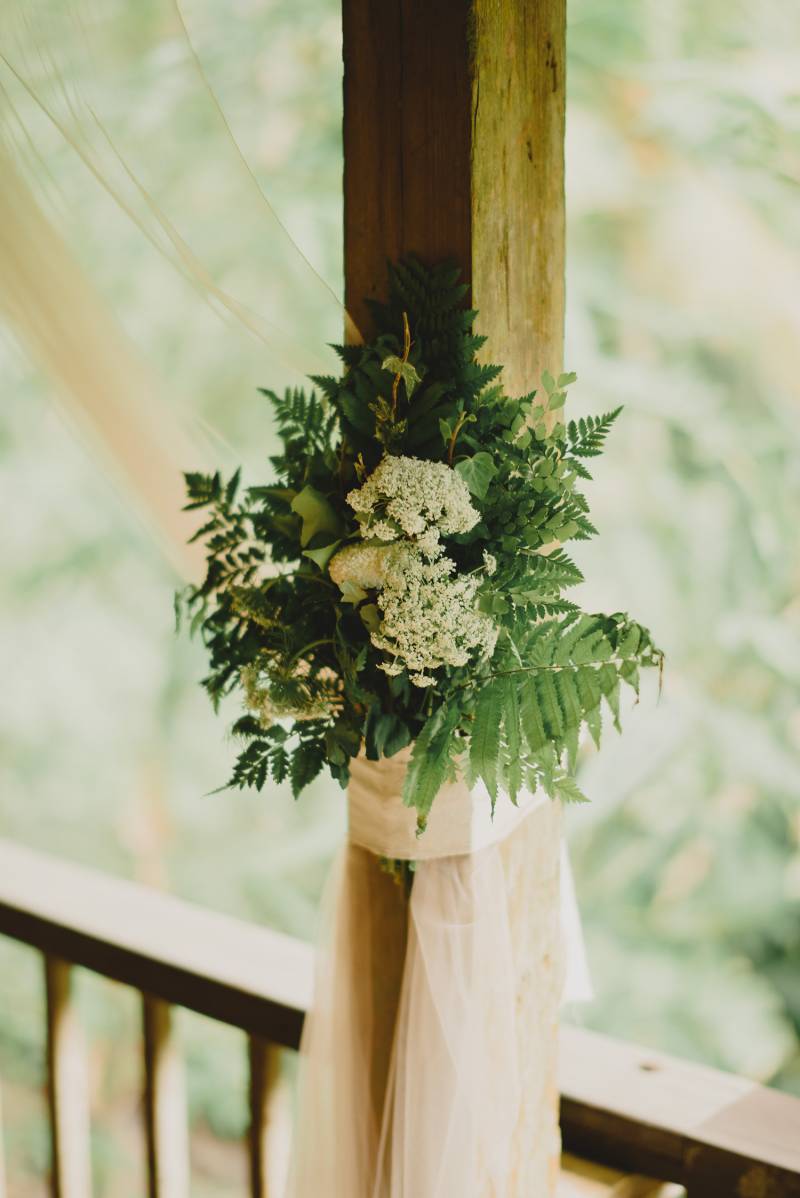 HOW DID YOU MEET? Soma and Isaac met through Elora, a friend of Soma's, who invited both of them to a party. Elora was a bridesmaid at the wedding too.
TELL US ABOUT YOUR PROPOSAL: Isaac proposed Soma at New York City, in a secluded forest area in Central Park.
TELL US ABOUT FINDING YOUR WEDDING DRESS: Soma tried a lot of dresses in Bali and the USA. She knew what she wanted; something classic and different with lace elements, but she struggled to find anything she liked. She then decided to design her own dress based on one she had tried in Texas, and luckily she had a really talented tailor, King's Tailor, who put what she wanted together.
ANY DIY ELEMENTS? There were lot of DIY creations at the wedding! Spray-painted glass bowls, cake plates, votives. String lights were DIY made by an electrician friend (made by order), the blackboards were drawn by Isaac.
DESCRIBE YOUR WEDDING FLOWERS: All flowers were locally sourced by Cok De, and the bouquet made by the mother of a bridesmaid, right just after they purchased the flowers.
WHAT ADVICE WOULD YOU GIVE OUT TO A COUPLE PLANNING THEIR WEDDING? It's so easy to swept up in the stress of organising everything and the whole thing will fly by. Don't forget to enjoy yourselves, make sure to spend as much as the day pausing to reflect that... you're getting married!
MOST MEMORABLE MOMENT? Before the ceremony, just an hour left, Soma's father came to the room and asked if it would be okay if he wore a cloth and peci (a traditional hat) that his uncle had brought for him. It felt like it brought a bit of Lampung heritage to the wedding.