This beautiful private estate turned venue was a breathtaking spot for Bianca & Chris's wedding. Captured by Michigan wedding photographer SHANELL PHOTOGRAPHY, it was inspired by the bride's heritage and where her family grew up in the Italian countryside. Bianca tells us, "I wanted a private estate where I was the only bride on the property and where my ceremony would be outside followed by cocktail hour leading into the reception inside. I knew my expectations were extremely high and went to many venues before my photographer Shanell asked me what I wanted, and she told me I should go check out the CUSHING FIELD HOUSE. As soon as I pulled up and did a tour I had tears in my eyes knowing that this was the venue I always wanted."
Working with wedding planner KATIE GREGG EVENTS, the family owned estate offered the couple a beautiful backdrop for their day with stunning landscaping and a large piece of land with a newly built rustic house. "It had everything I wanted: an outdoor space to get married, lots of land for activities during cocktail hour, and a field house where we held our reception."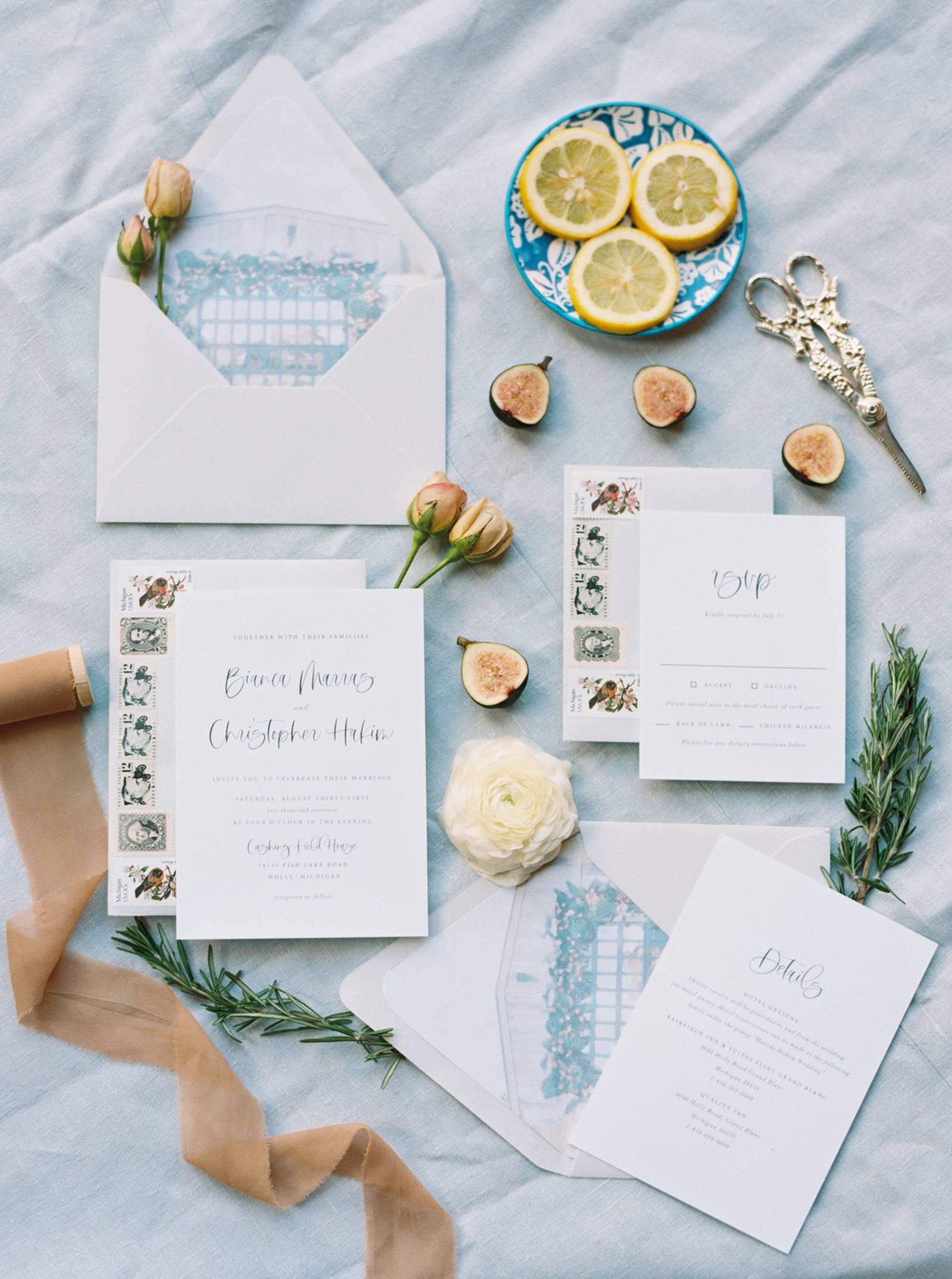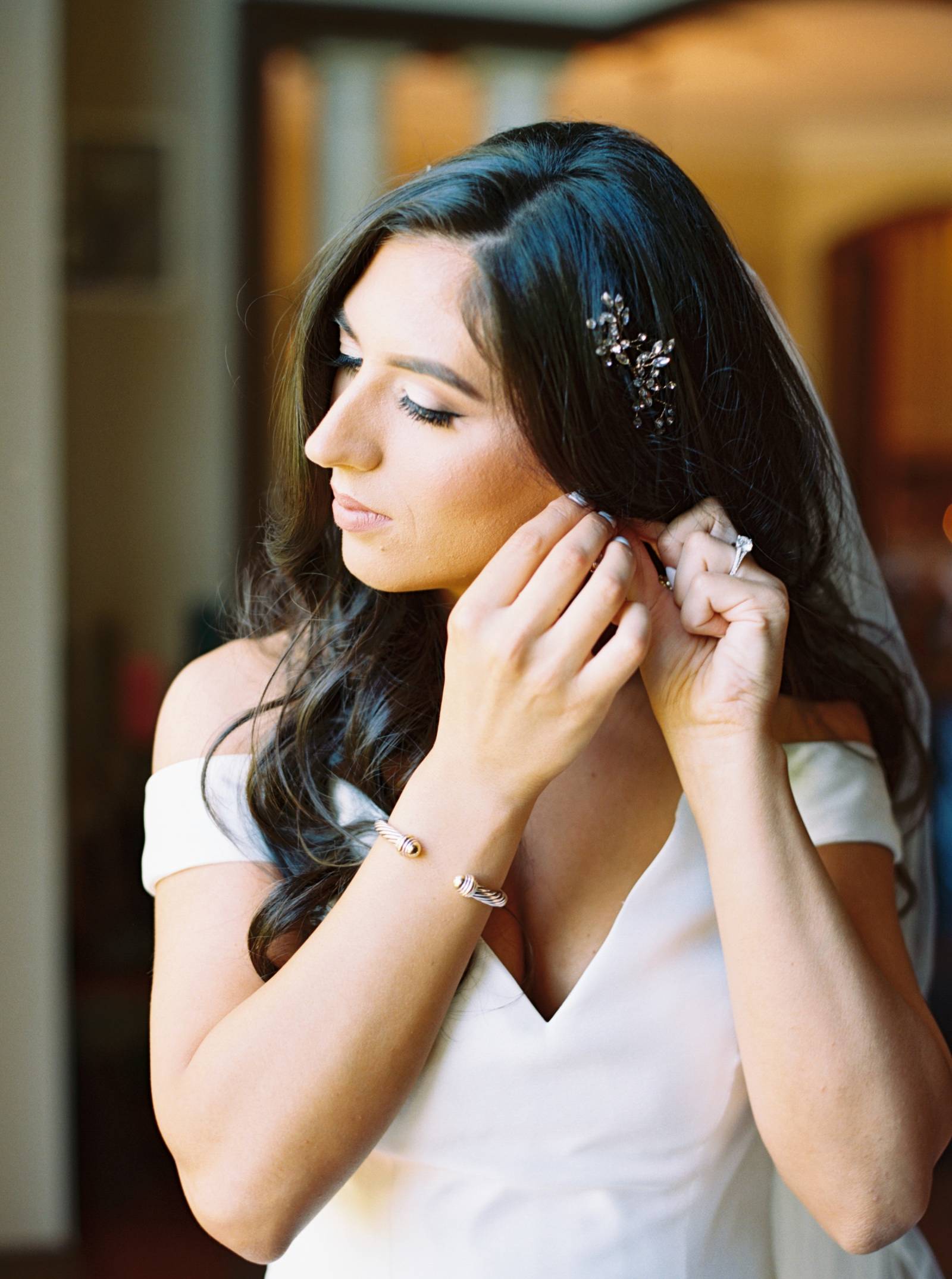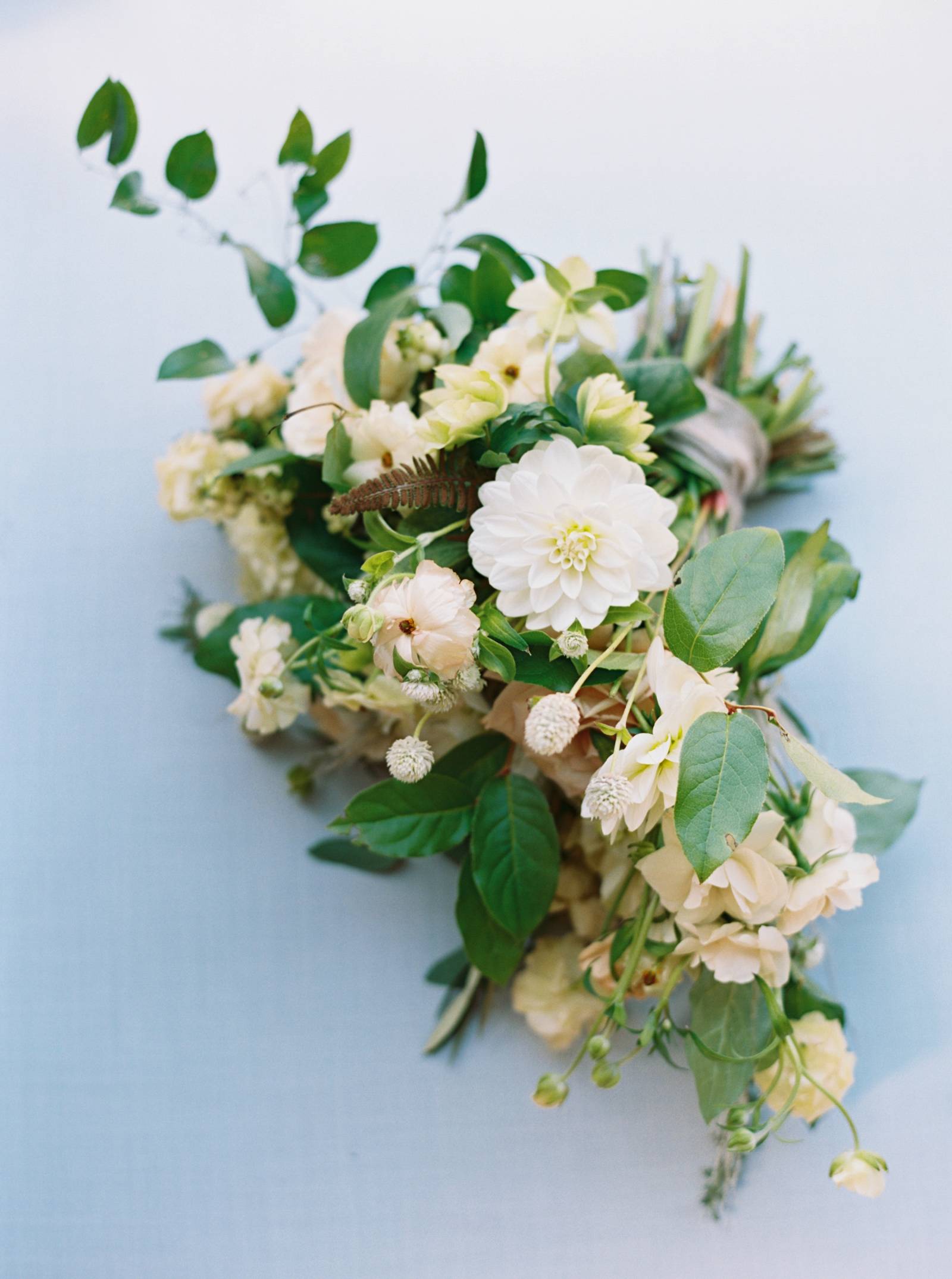 HOW DID YOU MEET? Chris and I have known each other for many years. In high school I would tag along with my brother Marc who played soccer on the same team as Chris (with my dad as the couch of the team). I had the biggest crush on Chris but to him I was simply Marc's little sister and the coach's daughter.
Over the next couple years, Chris and I would bump into each other on random occasions and events, and while I always wanted to say something to Chris I never did. On my 19th birthday, I happened to bump into Chris and finally found the courage to tell him how I felt about him; he laughed at me and thought I was crazy, I replied by telling him I will marry you one day (I'm sure he thought I was even more crazy). Time passed and we would see each other out on and off for the next few years but still didn't go on a date.
A few years later, we happened to be at the same event. This time we were more mature and established in our lives, we talked for hours and something seemed different, we had a connection that we both knew was like no other and both finally realised that this is my person I want to be with.
TELL US ABOUT YOUR PROPOSAL: Every year Chris and I take a big trip together in the summer. Summer of 2018 we decided we wanted to go to France starting in Paris and finishing up in the south of France. We decided to each plan a day for the other person. On the 3rd last day Chris planned drinks and dinner in the beautiful Eze village which is a little town on top of the coast of France with tight corners made of cobble stone. Chris and I had drinks overlooking the coast then he said he wanted to take me to the top of the village to show me how beautiful the view was. When we got up there we took in the scenery, Chris turned toward me pulled out a ring, said a couple sweet words and asked me to become his wife. On top of the shocking and most perfect moment, he hired a private photographer to capture the moment and afterwards, he took us through the village for a photoshoot followed by a romantic dinner at one of the most well-known restaurants in France. I was blown away by the detail and thought Chris put into our engagement.
TELL US ABOUT FINDING YOUR WEDDING DRESS: I had no idea what I wanted when I was looking for my wedding dress. I think the key to finding your wedding dress is falling in love with the shop and having the right specialist to help you out. I went to a couple dress shops before I found L'amour Bridal. The owner Hannah was amazing, she listened to the minimal things that I wanted like off the shoulder and form fitting the rest I had no idea. I tried on 3 dresses until she showed me the 4th dress that I would have never picked out myself. It was an ivory, satin, form fitting dress designed by SAREH NOURI that had a long train in the back. As soon as I put the dress on it was everything I wanted with a few minor tweaks! The dress was simple, chic and classy the exact look I was going for!
DID YOU HAVE ANY DIY ELEMENTS? There were a couple DIY from my wedding, but the most special element I had at my wedding was my escort wall that was made by my dad and husband. This wall represented all the important men that are in our lives and the men that passed away. The baskets that were on the wall were designed by me. The baskets had each guest name and where they were sitting filled with details that were special to my husband and myself. In the basket were figs that represented my Nonno and Chris' Jido (grandfathers) that passed away and there was Arabic candy that represented Chris' father who passed away. Lastly, we added macaroons into the basket as a symbol of getting engaged in France. This wall and the baskets made my day feel special and bring a little bit of our childhood that we had with our family members we lost.
DESCRIBE YOUR WEDDING FLOWERS: For my wedding I wanted an organic neutral, soft look. My flowers had a mix of creams and light blush colours with lots of greenery. I incorporated two fig trees at the entrance of my ceremony for that organic Tuscan vibe to make it feel like you were in the beautiful country side of Italy. We also had a beautiful flower arch that was used for our ceremony and later as part of the head table for the reception. The flowers were the main decorative peace to my wedding, so I wanted everything to be natural, soft and elegant.

FAVOURITE DETAIL OF THE DAY: The favourite detail of the day was the whole experience of the ceremony. From the pianist and cellos playing our favourite song as I walked up to Chris, to us saying our own personal vows to one another, to the calm nature of being up there with Chris. I felt like it was the one part of my wedding where I felt a sense of calm and living in the moment surrounded by everyone we love.
WHAT ADVICE WOULD YOU GIVE OUT TO A COUPLE PLANNING THEIR WEDDING? Planning a wedding is not easy, especially if you're a very detailed person like myself. It is important to remember that not every part can be perfect, and some things won't go exactly as you imagined. I would recommend making a list of things to do each day and to stay organised. I loved planning my wedding knowing that every detail was done by me, but if I had to do it again I think I would've hired a wedding planner from the beginning to help take some of the stress away, especially if you and your fiancé both work full time because planning a wedding is for sure a full time job.
MOST MEMORABLE MOMENT? Walking into our wedding with four drummers with Arabic music playing and money being thrown around. It was very traditional and such a fun and exciting moment. Love having a piece of my husband's background involved.
WHAT ASPECT OF THE WEDDING WAS THE MOST IMPORTANT TO YOU BOTH? The food at our wedding was the most important to both of us. I'm Italian and both my parents are from Italy, so food is a big part of who we are (I also turned my husband into a food snob). We hired a private, chef Zach Sklar, owner of Cutting Edge Cuisine, who had to bring in and set up a kitchen due to our venue not having one. He and his team exceeded our expectation by going above and beyond such as making handmade pasta for 200 guests the day before our wedding.
TELL US A LITTLE ABOUT YOUR HONEYMOON: We left the day after our wedding to go to Bali Indonesia. We spent the first part of our honeymoon in Nusa Dua the beach area of Bali where we spent most of our time by the beach and explored Nusa Penida island and ended our trip in Ubud which was more of the jungle where we got to explore and do more adventurous tings such as going to the rice field, explore the little towns, go on the famous Bali swing, go to the temples. Although it was a long travel it was extremely worth it. We both love exploring new areas and trying new food and especially now with Covid we don't know when we would be able to go back.
IS THERE ANYTHING YOU WOULD CHANGE OR DO DIFFERENTLY? I loved every aspect of my wedding and our honeymoon, but if I were to do it again I would definitely hire a planner from the beginning so I would've been able to relax more during the whole process.
Thanks to Michigan wedding photographer SHANELL PHOTOGRAPHY for sharing this beautiful wedding with us. Shanell prefers an authentic, timeless style of imagery. "I like to think of my style as romantic, yet fun and real. I love emotion and connections, and that is what I strive to capture through my lens. Everyone has a love story, whether it be your wedding day or welcoming a new bundle of joy to your family. I view each wedding and portrait session as a chance to capture the love story at hand and it makes my heart so happy to be able to do so." Shanell is a valued member of our VENDOR GUIDE and you can see more of her portfolio here, and you should also check out this Sweet woodland elopement inspired by LIly of the Valley.