We love the contrast between light and dark in this shipwreck bridal captured by PORTLAND WEDDING PHOTOGRAPHER BRIAN WHITT. One of our amazing VENDORS Brian tell us, "The mysteries of the sea have captivated us for centuries and our shipwrecked bridal shoot provided endless inspiration for our creative team. The Iredale shipwreck is a curious relic of a wild, haunted era of the Oregon coast." With a stellar line up of local vendors such as ELIZABETH DYE, PONDEROSA & THYME and CASSANDRA KENNEDY it's perfection in it's moodiness!

"I was aiming to create a romantic, ethereal story for the bride while she was wearing the white gown by using the coastal sky as a dreamy backdrop. This bride is wistful, gauzy, all light and shimmer - I photographed her on the bluffs watching for the return of her love from the sea." Brian Whitt comments on his photography. "In contrast to the black gown where my intention was to capture a dark, moody and a little haunted feel that comes from the Iredale shipwreck at sunset."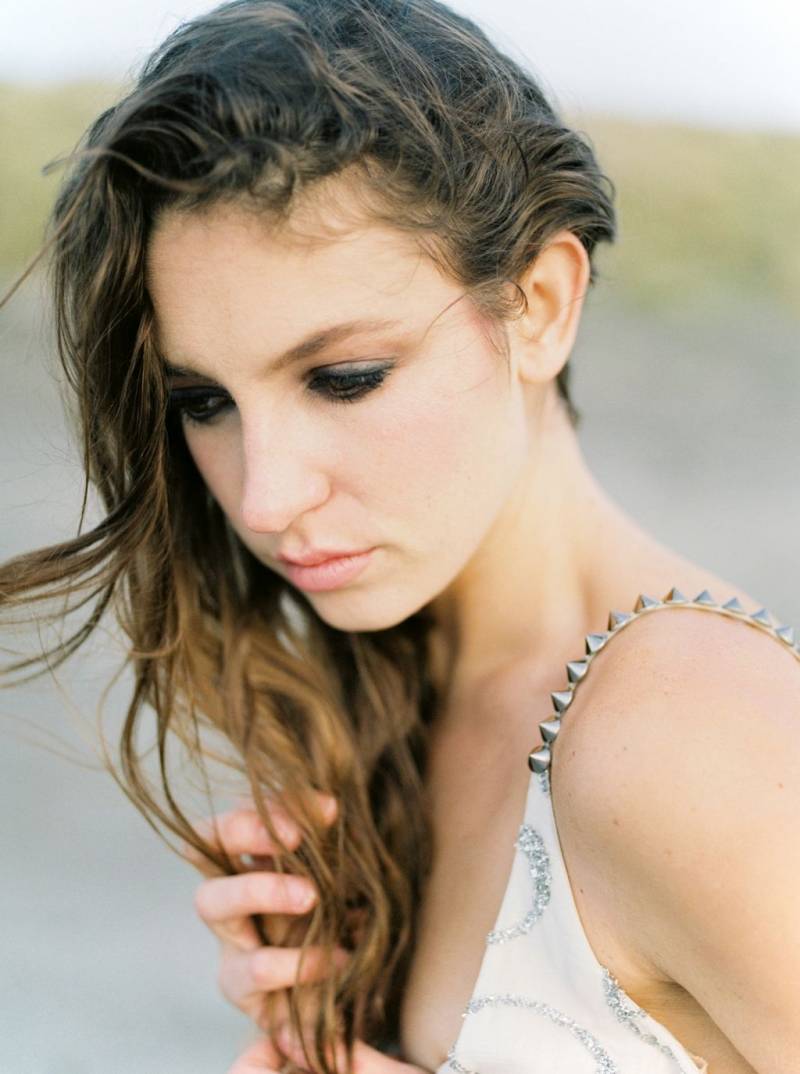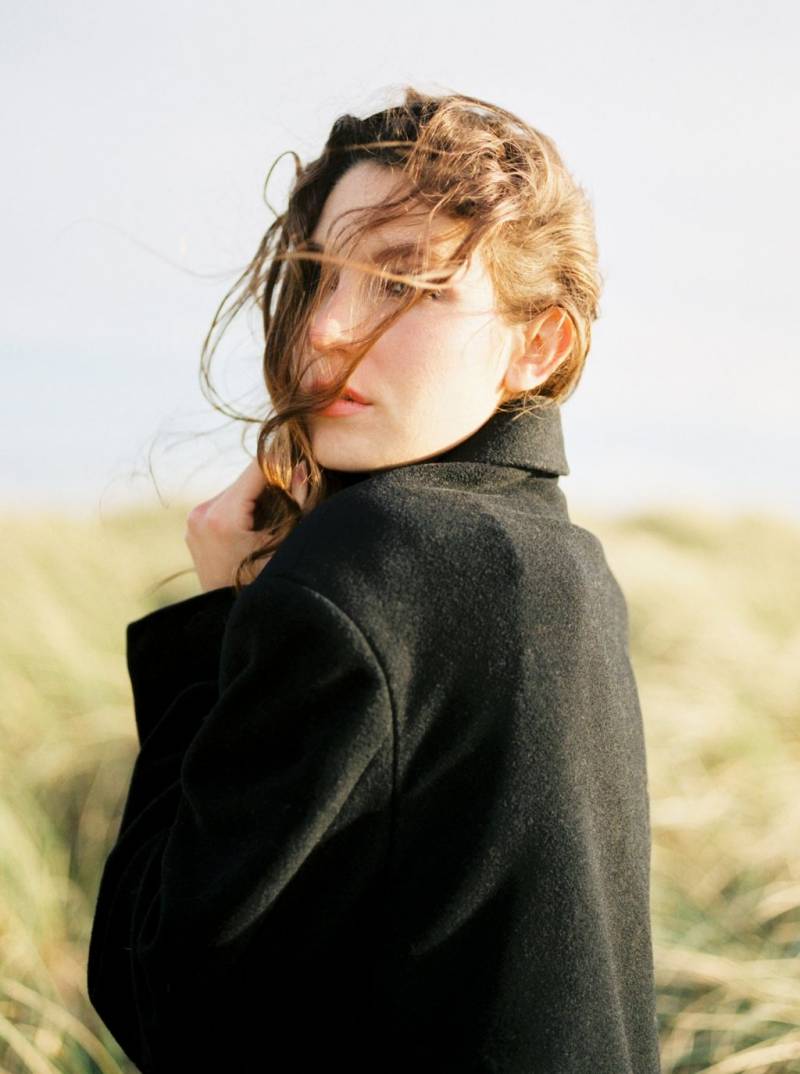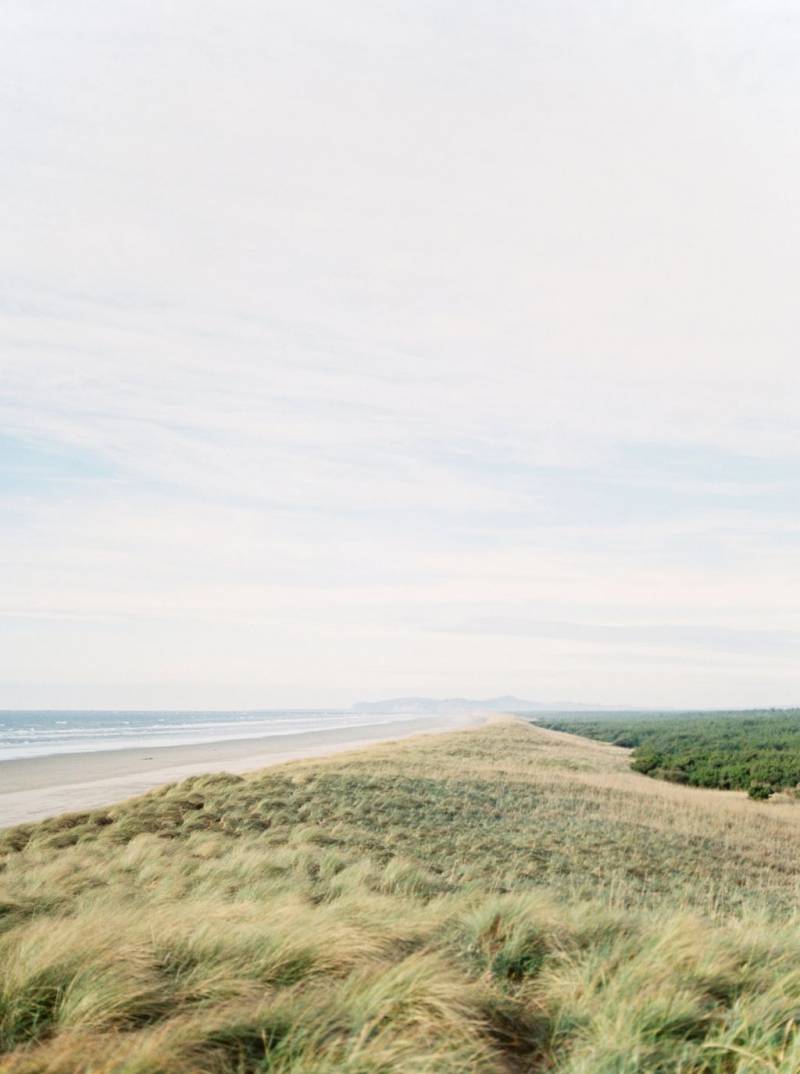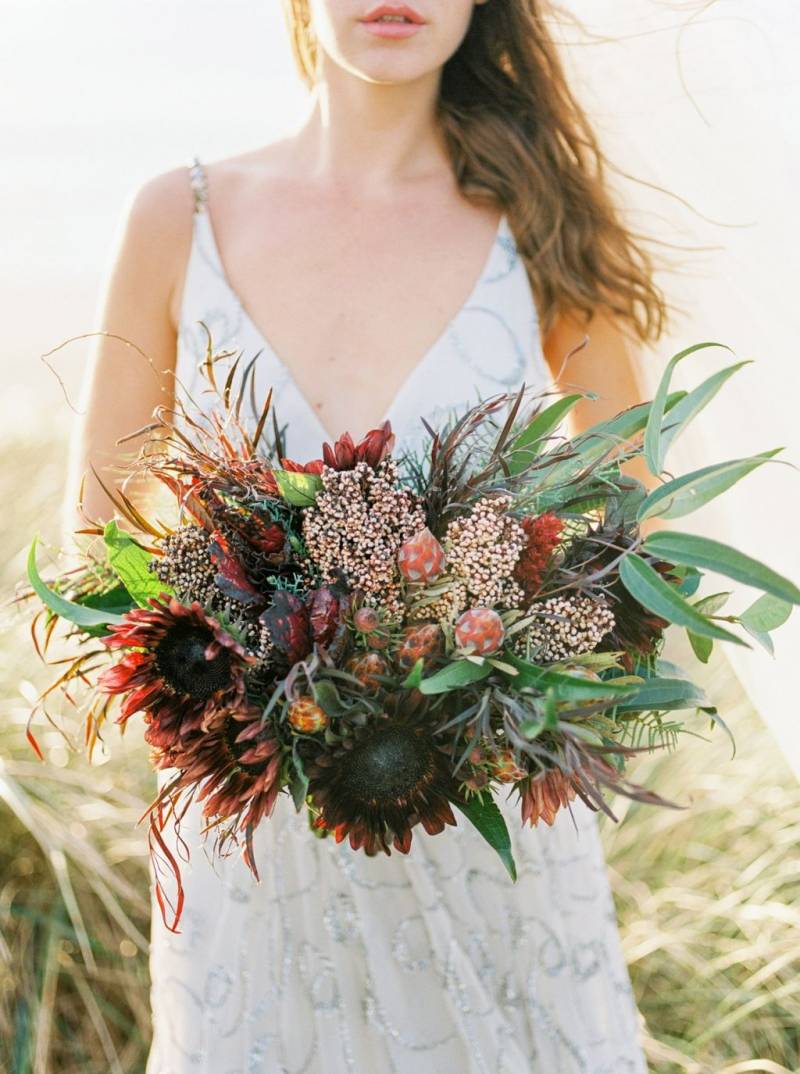 Complementing the bride is a earthy and textural bouquet by Katie Davis from PONDEROSA & THYME. She describes her bouquet, "It reminds me of a creature that came from the sea. I love using mysterious and dark tones and playing with sharp and contrasting textures. Experimenting away from traditional and romantic bridal ingredients allows me to lean into less commonly used flowers to create something playful and surprising."

CASSANDRA KENNEDY delivered stunning hair and makeup with dramatic and alluring eyes that pull you in from a mile away. "We wanted a decidedly undone feel to the model's look," Cassandra says. "Her natural waves were enhanced and left to float freely. Smudged, inky eye makeup played into the darker tones of the shoot."

ELIZABETH DYE talks about her process of creating the gowns, "The twisted hulk embedded in the sand stands in dramatic contrast to the quiet, whispering dunes... I let those elements inspire these two gowns for our bride. The glittery chiffon gown with metal details plays with the silvery light and waving grasses. As for the black dress, there's a spooky and sophisticated romance to a black gown. Details which might feel fussy or overblown in white add richness and drama when the palette is turned upside down." She elaborates, "I wanted the gown to really interact with the natural setting, and designed a dress that would move and change in the light and wind."

How stunningly romantic and old-worldy are these images?