The natural beauty of Big Sur inspired this minimalist and elegant wedding overlooking the Pacific Coast. The bride, with a background in luxury brands, played a pivotal role in the design of the wedding. Opting for a striking DANIELLE FRANKEL gown and classic satin JIMMY CHOO heels, it which stood out against the blue Pacific Coast backdrop of the majestic VENTANA RESORT and the whimsical centerpieces by ASH & OAK FLORAL. The wonderful details of the wedding reflected Nu and Jerry's relationship - the practical meets art and the modern vibe with a touch of rustic warmth was beautifully captured by CHERI TRAN.
WHY DID YOU CHOOSE THIS LOCATION? I was born in California and spent my formative adulthood years in San Francisco. Despite traveling the world, there's no other place like Big Sur with its rich history and magical energy. I couldn't think of a better location to honour my California roots. I've since lived in New York and Hong Kong, but California will always be home.
HOW DID YOU MEET? We met through mutual friends during a gala week in San Francisco in 2014, sharing an uber xl. A classic San Francisco meetcute. It took another two years to see each other again. We didn't start dating until 2018!
TELL US ABOUT YOUR PROPOSAL: We took a trip to Europe during December 2019, and got engaged at the iconic Le Bristol in Paris, France on Rue St Honore. We celebrated by seeing the northern lights in Iceland after the proposal.
TELL US ABOUT FINDING YOUR WEDDING DRESS/ATTIRE: i've admired Danielle Frankel since i saw her creations on Zoe Kravitz. I met her in real life in the New York Atelier. I knew this was the designer i wanted to wear. Her designs speak to a new generation of brides who are "non traditional''. I didn't want a long train and miraculously found a limited edition trainless version of the ruby on Moda Operandi. I fell in love with the Delilah jumpsuit and wore that for the reception and glass house sunset shoot.
DESCRIBE YOUR WEDDING FLOWERS: I was living in hong kong when i was sourcing our vendors stateside. It was difficult to interview from abroad. I posted a bat signal on my instagram for a bay area based vendor, and my friend who has excellent taste sent me Ash & Oak's instagram. Ash & Oak was the most lovely team to work with, they instinctively knew what we wanted and exceeded expectations day of. I didn't interview any other floral vendors. We wanted a simple palette that was modern, classic, and with a touch of romance that would blend harmoniously with the already stunning scenery of Ventana and Big Sur.
WHAT ADVICE WOULD YOU GIVE OUT TO A COUPLE PLANNING THEIR WEDDING? Don't stress if things don't go according to plan. Trust in your vendors & partners. Remember to smile.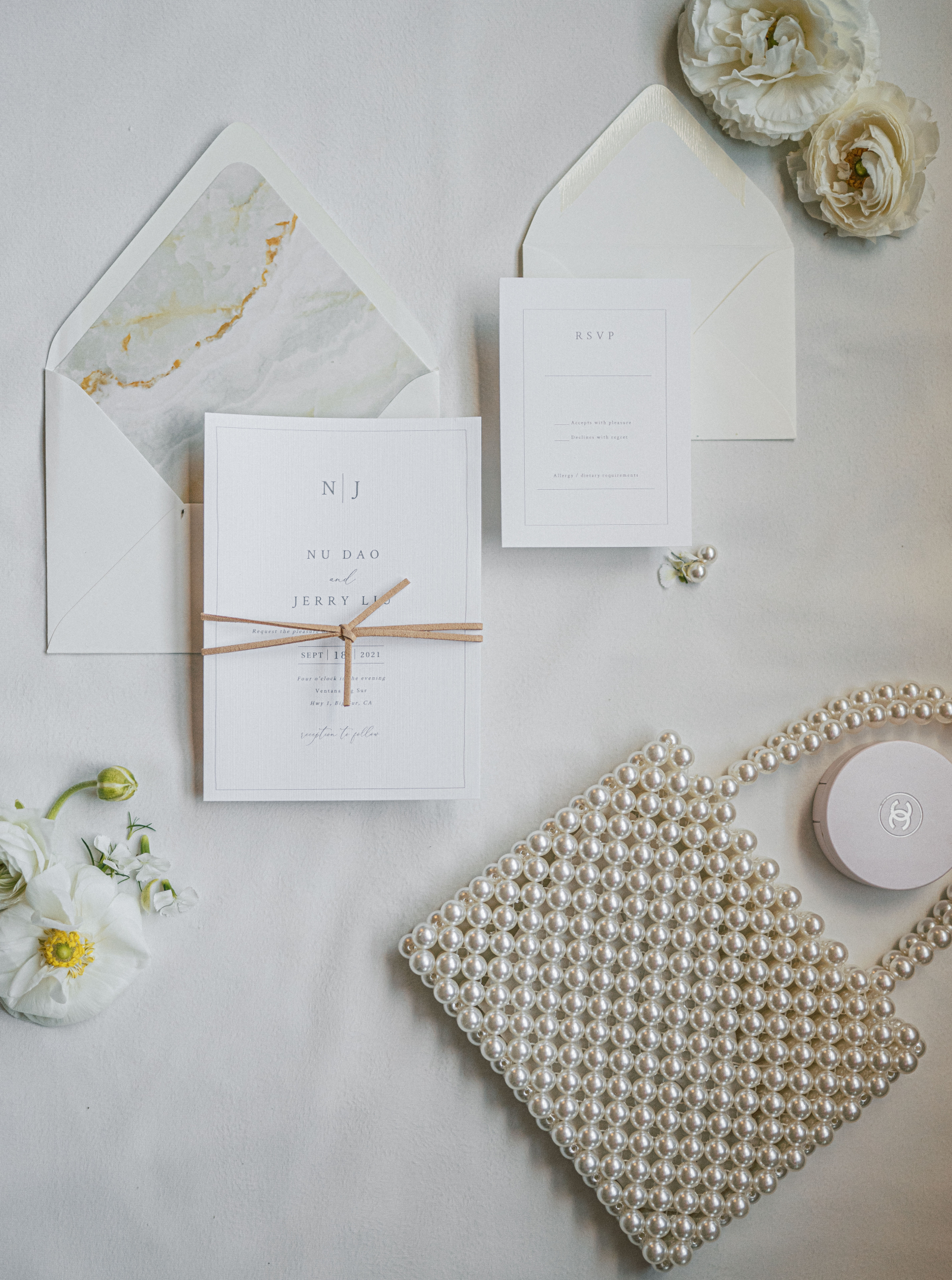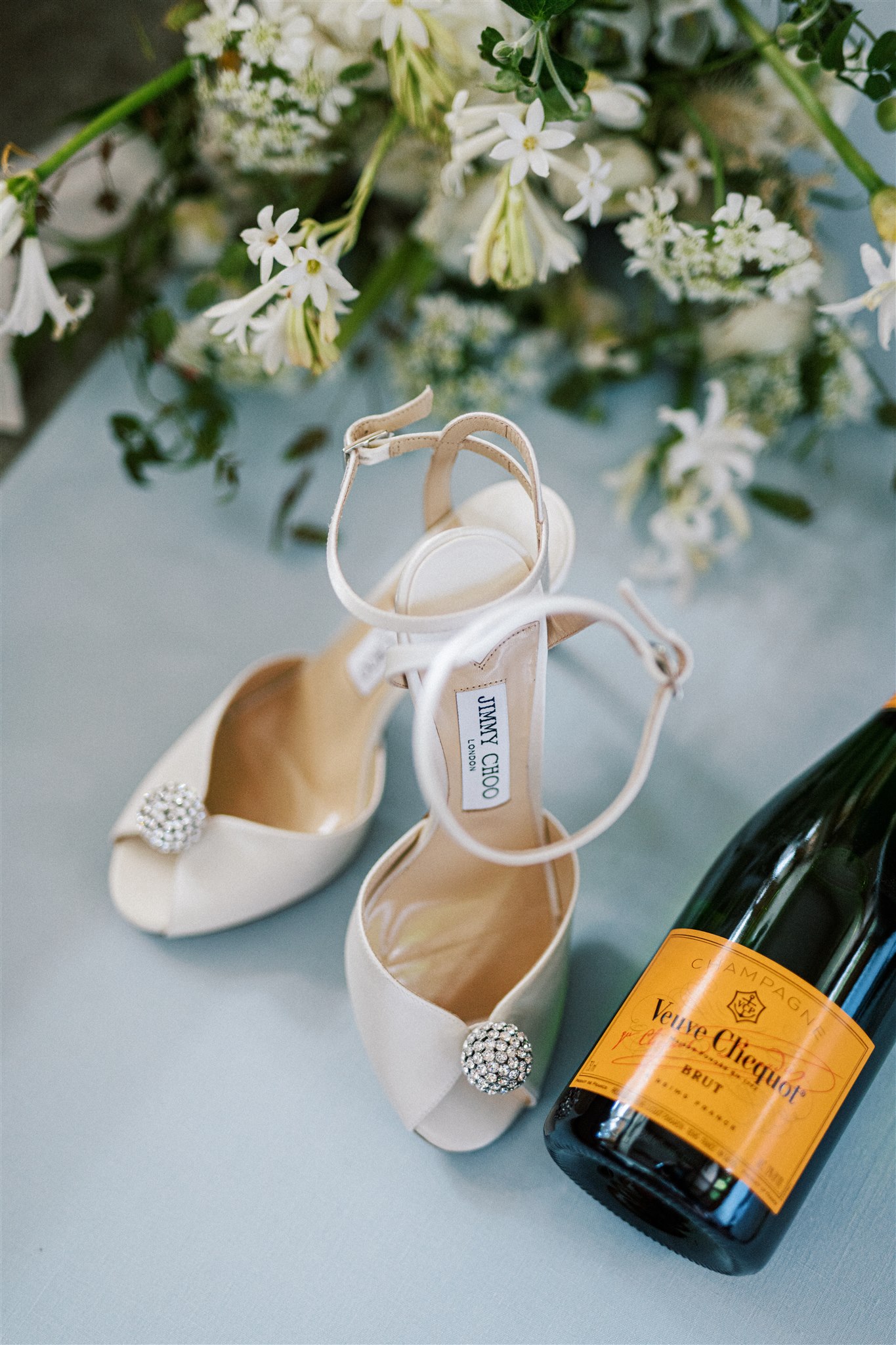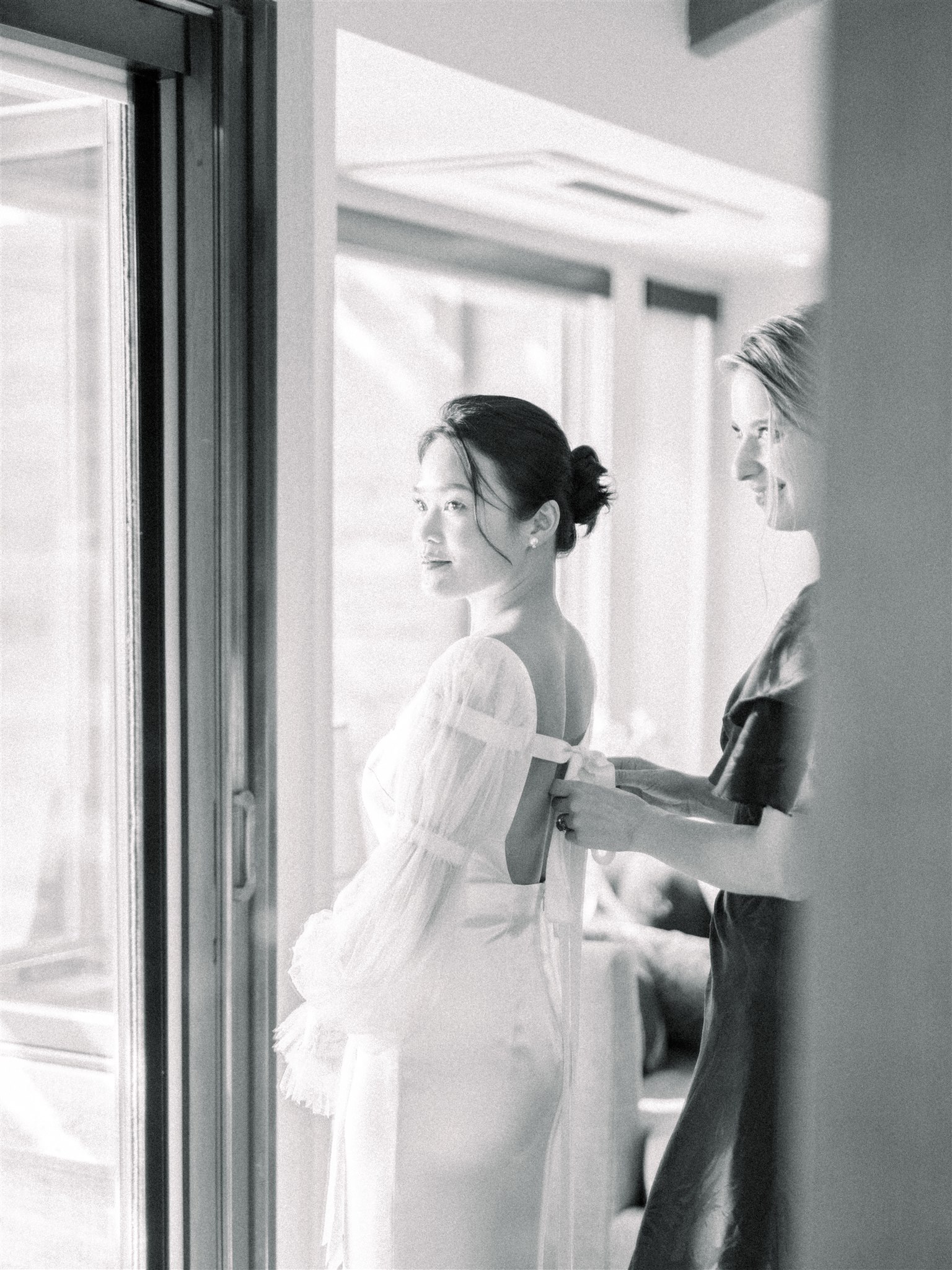 MOST MEMORABLE MOMENT? Our photographer Cheri had the brilliant idea to do a "quick" shoot at the glass house at sunset. We snuck out while the 2nd course was being served. I think a few friends noticed our absence and midway through the shoot, we were (happily) interrupted by our friends and family. The sunset at the glass house was something we'll never forget. We were floating above the clouds. I'm positive it was a hazard to have that many people in the glass house at the time, but the team at ventana was graciously accommodating. We had our friends and family in the sunset shoot and they got to snap plenty of enviable photos!
WHAT ASPECT OF THE WEDDING WAS THE MOST IMPORTANT TO YOU BOTH? When we shared the story of how we met, how long it took us to get together, and sharing our vows. Timing is really everything!
ANY OTHER DETAILS THAT HELP TELL THE STORY OF YOUR DAY? We didn't see Ventana until we arranged a site visit two weeks before the wedding. The team at Ventana are outstanding. They went above and beyond to make sure we had a most memorable and seamless experience. They anticipated every need, potential hiccup, and had the foresight to have a plan a, b, and c! The most pro in the game. I recall very little nerves and stress day of.
TELL US A LITTLE ABOUT YOUR HONEYMOON: I'm writing this while we are on our honeymoon in Tokyo, Japan. We are urban dwellers and big foodies eating our way through Tokyo.
IS THERE ANYTHING YOU WOULD CHANGE OR DO DIFFERENTLY? Everything was perfection and unfolded the way it should.