We love an engagement shoot that stays true to the featured couple. This Newport Beach sailboat engagement shoot by Washington D.C. wedding photographer KIM BRANAGAN honours Janelle & Stephen's love of the ocean and depicts the fun, carefree side of their relationship.
Kim tells us, "As we stood looking out on the Newport Beach harbour about to start shooting Janelle & Stephen's engagement session, an intense storm was rolling in and covering the entire area to the east of us with dark clouds, thunder, and sheets of rain. Looking to the west and out to sea we saw amazing golden light that we prayed wouldn't disappear. We didn't even hesitate, stuck to our vision, and boarded Captain Chad's sailboat, heading out into the water. To our extreme delight, we were rewarded with an absolutely gorgeous sunset and not a drop of rain!
The captain of the sailboat, Chad, is a close friend of Janelle & Stephen's and over the course of their relationship they have made so many amazing memories with friends and with each other while out at sea. This was the space that their relationship grew from friendship to love, a place where they felt free to be themselves with each other and as such, was the absolute perfect place for their engagement photos!
These two are an amazing partnership of love and support, each bolstering the other in their endeavours, of which Janelle has many. As the owner of both LAVENDERS FLOWERS and TONO & CO., Janelle has an incredibly creative and discerning eye when it comes to colour, design, and aesthetics. From the decor in their 1970's inspired home to their enviable hat collection, Janelle & Stephen have a style that is uniquely their own in the best way possible!"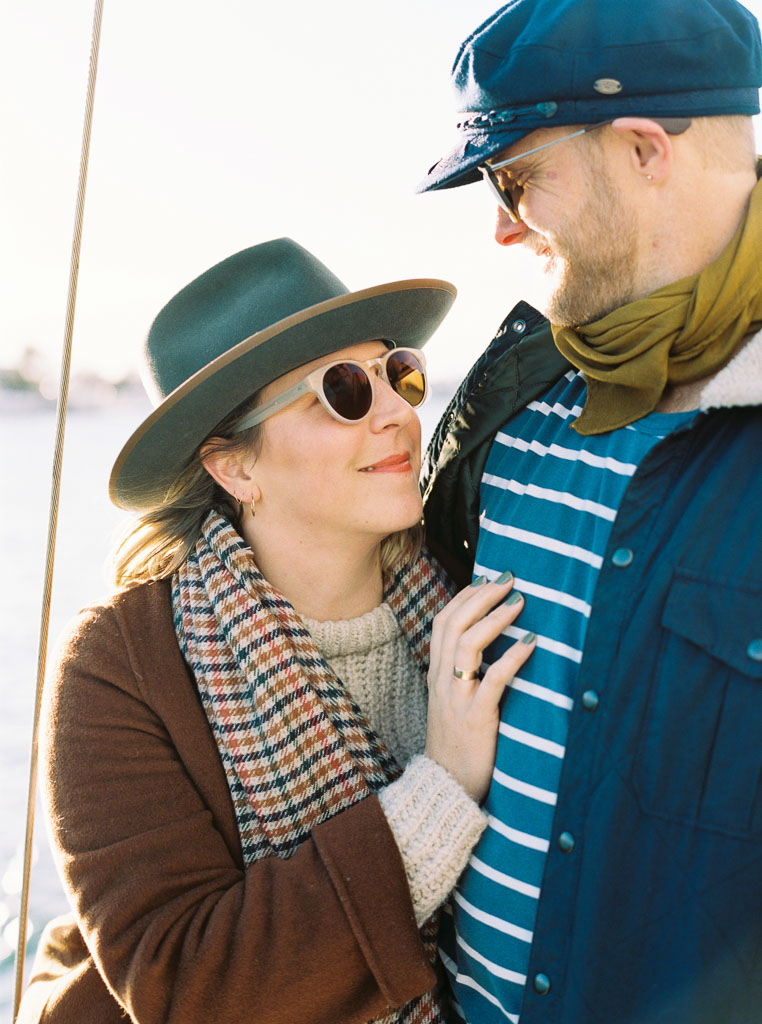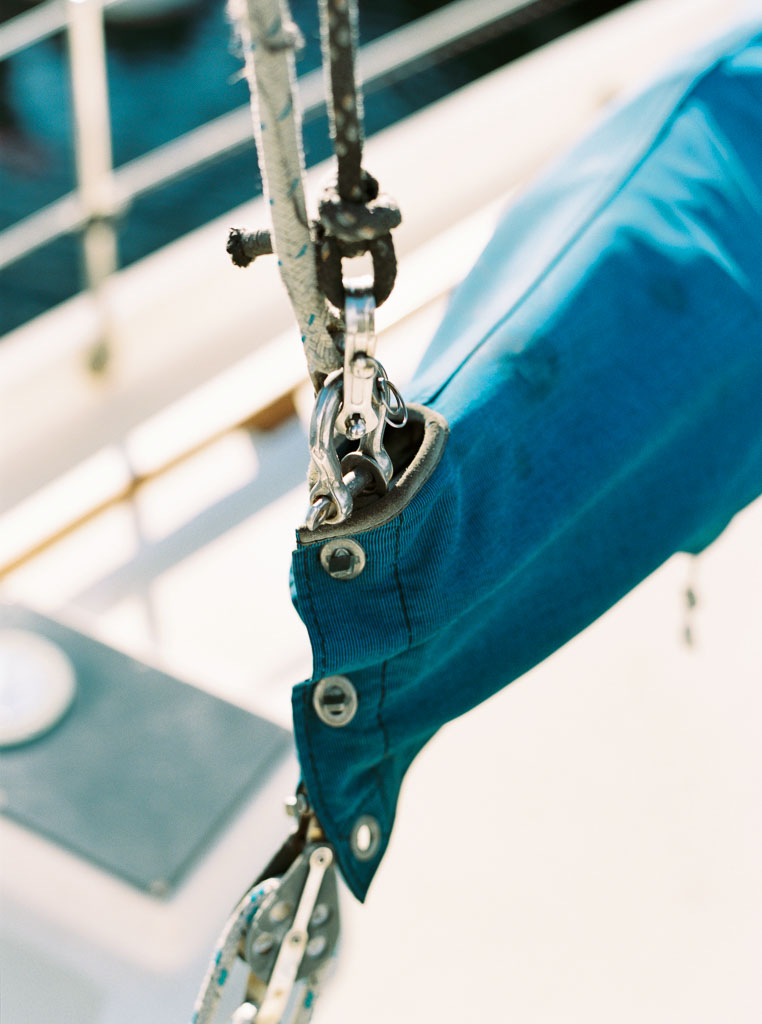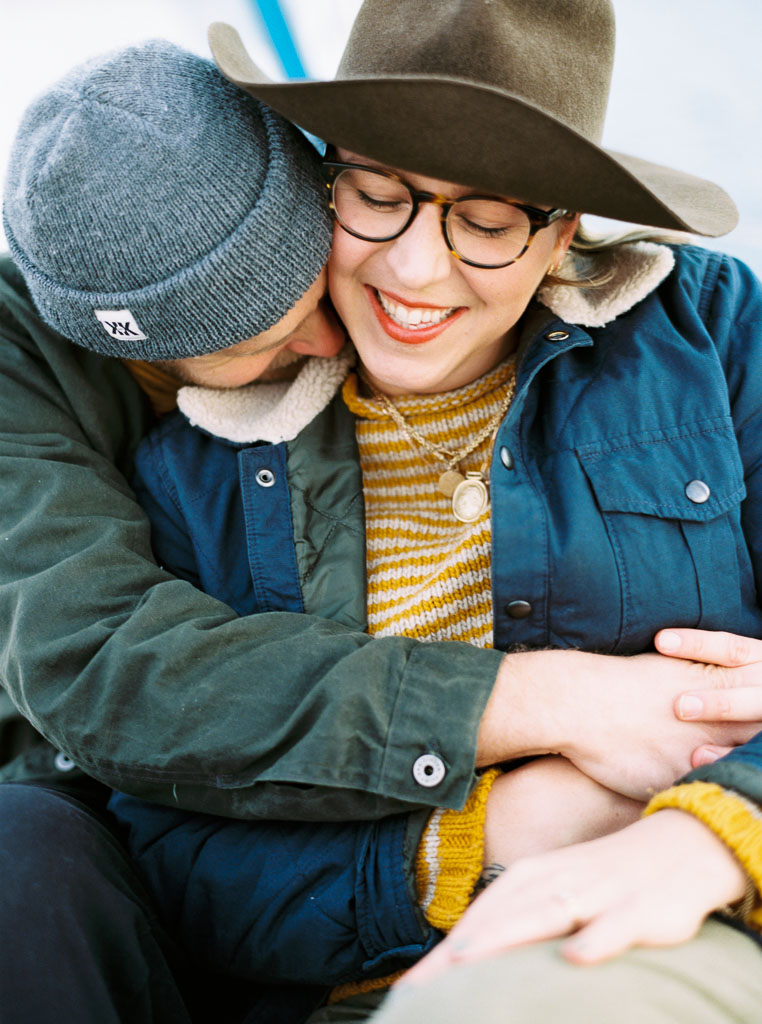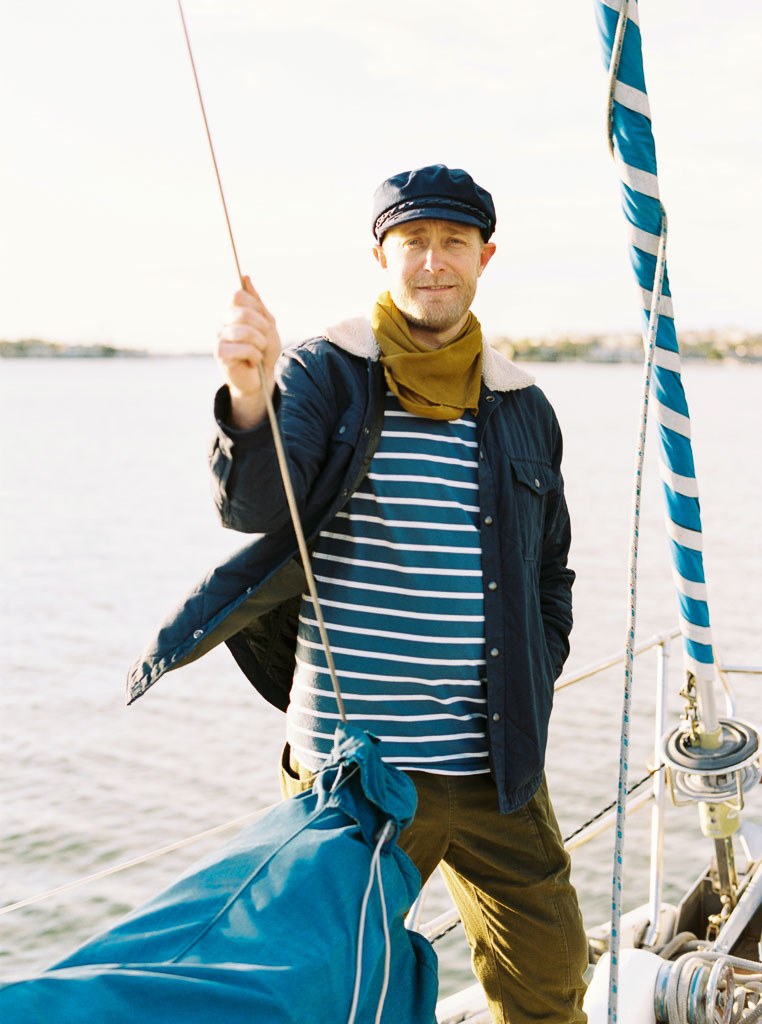 Thank you to Washington D.C. wedding photographer KIM BRANAGAN for sharing this fun engagement session with us. Kim is a photographer with a heart for service who specialises in connecting with and capturing the authenticity and genuine beauty of her clients. Whether shooting an editorial, capturing the unique moment in time of a wedding, or photographing the beauty around her as she travels the world, Kim consistently creates elevated and timeless imagery full of depth and soul.