Well it's just a little unfair how photogenic these two are (just to prove it further you can check out their beautiful engagement photos here). In fact their entire wedding captured by Southern California wedding photographer GREGORY ROSS at the stunning RITZ-CARLTON BACARA in Santa Barbara is dreamy! As the area is special to Clayton & Morgan they were inspired to create a beautiful coastal California~Mediterranean style wedding reflective of their ideal climate; a relaxed yet elegant wedding using the Pacific Ocean as our perfect backdrop. The RITZ-CARLTON BACARA offered them the perfect setting for a ceremony overlooking the ocean, a sunset dinner al fresco on the terrace with dancing and dessert in the Rotunda. Like I said - dreamy!
"After touring many different wedding venues, we absolutely knew the Ritz-Carlton Bacara was perfect for us. We loved the architecture, geographic location and the family-friendly environment. Living in San Diego, it was the perfect distance for a destination wedding--not too close and not too far. We knew we wanted to get married outside and close to the ocean, and the bluff was everything we were looking for. The Terrace and the Rotunda Room were both beautiful settings for a sunset dinner that lead into dancing."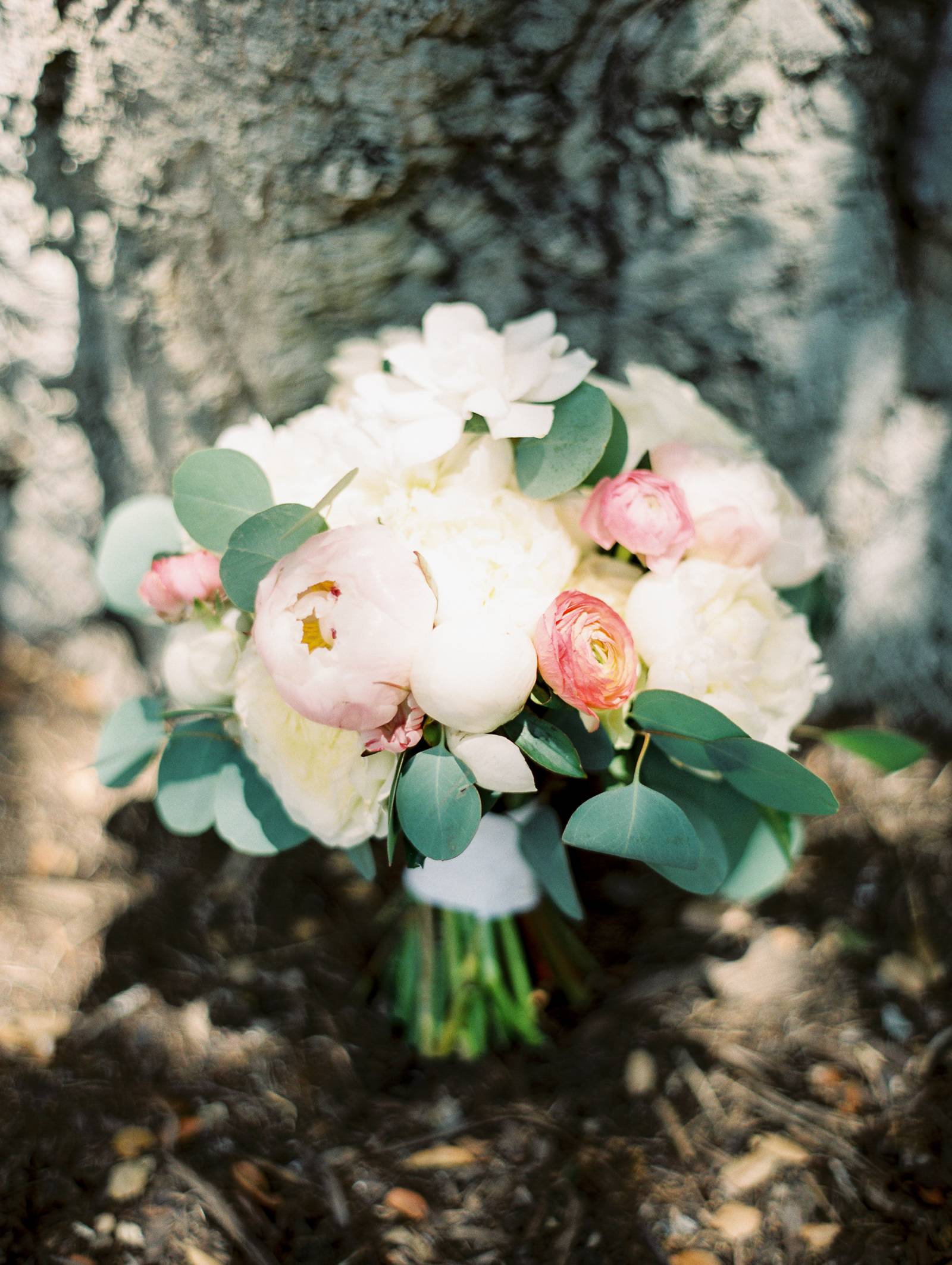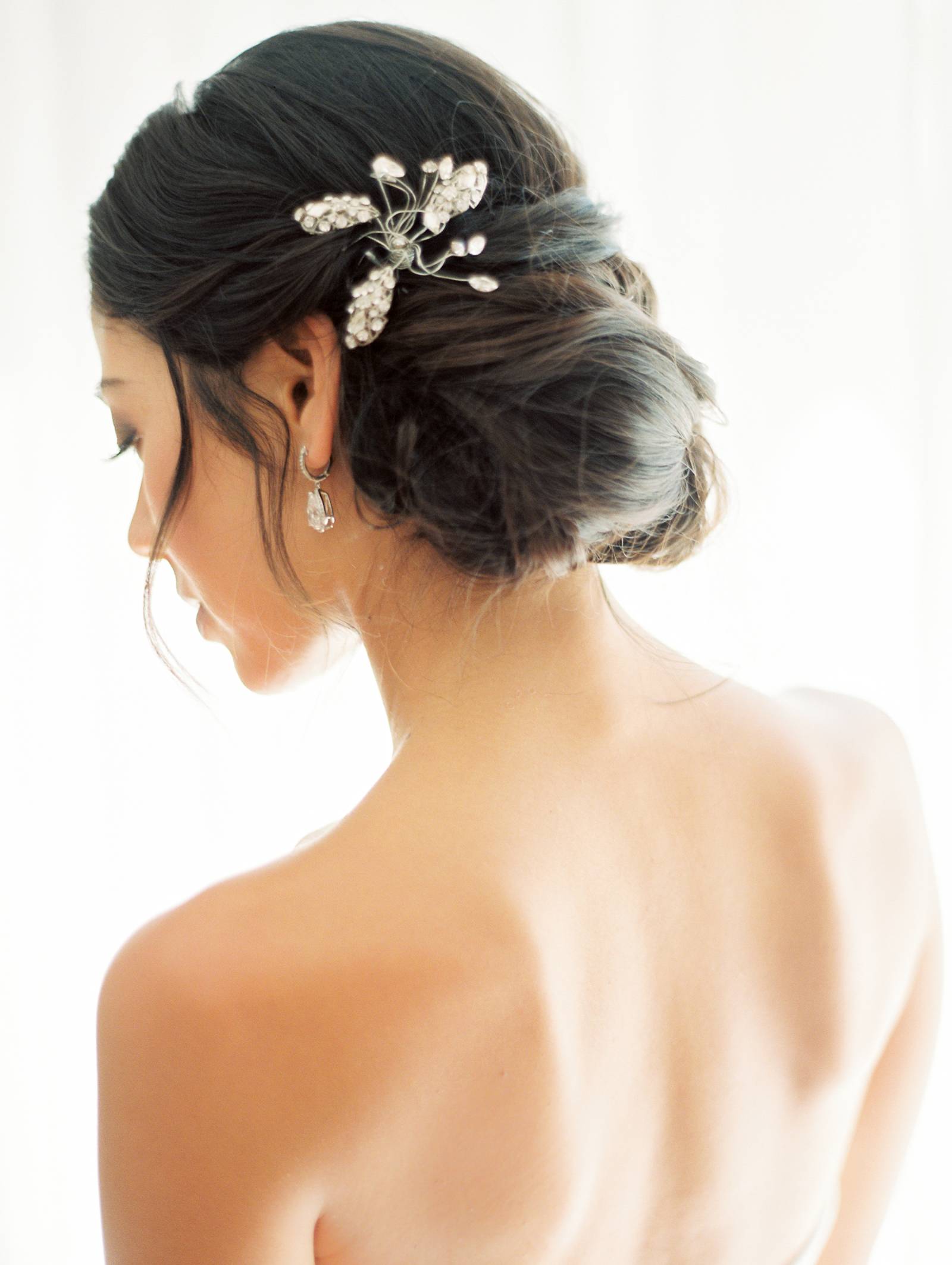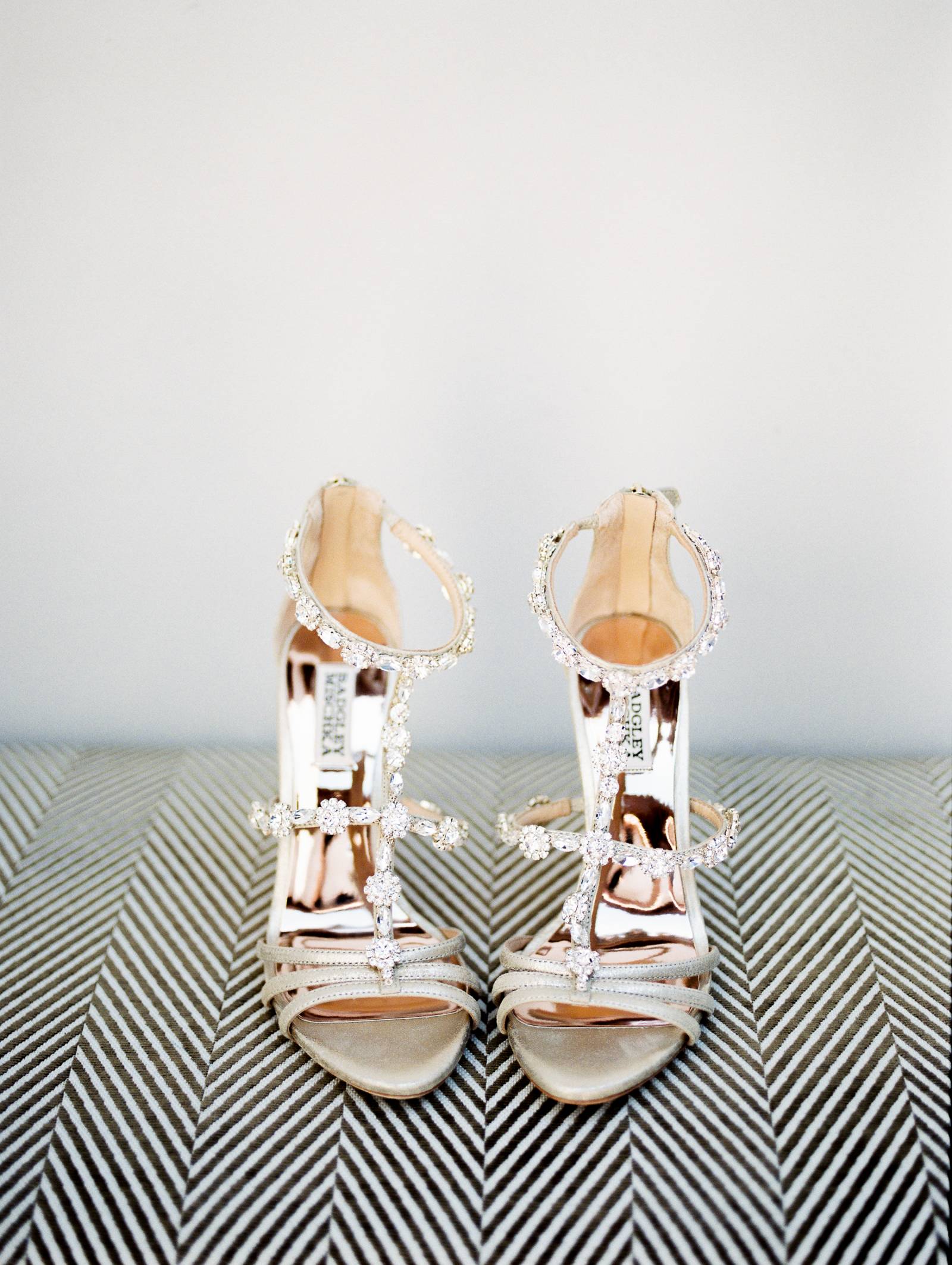 HOW DID YOU MEET? While Morgan was living in Australia, she met a girlfriend who was vacationing from Cardiff, California. After they both returned to the U.S., her girlfriend coincidentally began dating one of Morgan's friends from college. This friend happened to be best friends with Clayton and introduced him to Morgan one night in Encinitas. Dancing ensued, moves were made, and Clayton quickly pursued Morgan in the days to come. During this time, Morgan's friend advised Clayton that he was "trying too hard" to win her over, however Morgan was smitten by their mutual love of beach days, surfing, snowboarding, hiking, and their common craving for adventure and good food!
TELL US ABOUT YOUR PROPOSAL: Fast forward four and one-half years...Morgan took Clayton out for a night on the town for his birthday. After dinner and a show, they walked down to the beautiful San Diego Harbor (a "short" 1.5 miles away!) by the USS Midway. After Morgan refused to walk any further in her high heels, it was here on the dock where Clayton got on one knee and proposed! They rushed home to share the news with family and friends with warm receptions from all!
TELL US ABOUT FINDING YOUR WEDDING DRESS: What an adventure! It was a fun but surprisingly a long process finding my perfect dress. I visited several bridal boutiques up and down the California coast and was overwhelmed with the many options available. When I tried on a gown at Mon Amie Bridal Salon, Costa Mesa, I immediately knew I had finally found it. I even got to meet the dress designer, Suzanne Neville, during her first trip to California and she custom tailored the dress to my exact measurements for a perfect fit...I felt very fortunate! My vision for my bridal gown was one that reflected understated summer elegance - (think Audrey Hepburn) it was imported Italian silk crepe; a fitted bodice, bare shoulders with covered buttons down the back, chapel length train with a French bustle.
DESCRIBE YOUR WEDDING FLOWERS: Flowers were by Hogue & Company of Montecito, California. They were perfect!
Colours: Blush, creams, whites and green foliage
Bridal bouquet: peonies, roses, dahlias and gardenias
Bridesmaids bouquets: peonies, roses and dahlias
Boutonnières: gardenias with lavender
Tables: Garlands of oversized dahlias, roses, lavender, bay leaf, coin eucalyptus, olives leaves with olives, and limes.

FAVOURITE DETAIL OF THE DAY: It's hard to pick one detail from the day when it was truly all perfect. If we had to choose one, it would be the setting of our ceremony--on the bluff of Santa Barbara overlooking the ocean with the mountains to the East. It was very fitting for us as we both have a love for the ocean and the mountains. This was exactly how we envisioned committing to each other for the rest of our lives!
WHAT ADVICE WOULD YOU GIVE OUT TO A COUPLE PLANNING THEIR WEDDING?
- Be patient. It will all get done and be just as you imagined...even better!
- Don't let other people's input over power your vision for your wedding day. Listen to their advice, but follow your vision if that's truly what you want!
- Take a moment (and a deep breath) in each new setting of the day and night. Recognize the details you put so much hard work in to and the special people who came to celebrate YOU! Look at the flowers, the table settings, your family and friends having a great time, etc. and soak it in...the night flies by way too fast!
- Make sure to eat the delicious dinner you chose for yourself and guests!
DID YOU HAVE ANY DIY ELEMENTS? Our seating cards were Santa Barbara inspired hand-painted tiles with each guest name inscribed on velum that was wrapped around each tile. The back of the tile had a customised gold seal with our names, wedding date, and a thank you to our guest. Our guest loved them and took them home as a keepsake.
MOST MEMORABLE MOMENT? Clayton- Seeing Morgan, my future wife, walking down the aisle and realising that I finally get to marry my best friend.
Morgan- The dessert table! Just kidding. When our officiant announced, "Introducing for the very first time, Mr. and Mrs. Wheeler!" and walking down the aisle with my HUSBAND!
TELL US A LITTLE ABOUT YOUR HONEYMOON: We traveled through Italy, starting in Venice and working our way to Florence, Positano and ending in Rome. Arriving in Venice felt like a fairy tale and our nightly gondola rides were magical. We thought Florence was the most romantic and our favourite stop of the trip. The cobblestone streets were lively and had the most romantic lighting at night, however the panorama of colours in Positano and the historical sites of Rome were unforgettable! How could you go wrong spending the first two weeks as husband and wife exploring and eating our way through beautiful Italy? The history and culture in each of these cities are rich and we are craving to get back there. Gelato twice a day didn't hurt either!
IS THERE ANYTHING YOU WOULD CHANGE OR DO DIFFERENTLY? Nothing, but if we had to choose something, it would be more time to DANCE! Two hours of non-stop dancing was hardly enough!
A huge thank you to Southern California wedding photographer GREGORY ROSS for sharing this absolutely stunning California wedding with us. With an organic and relaxed approach to weddings, you can be sure that your wedding timeline will be as stress free as possible working with Greg. In fact it's been said that all of his clients comment on his laid back attitude and easygoing disposition. Which naturally makes it easier for him to focus on capturing your day and telling your story. If you're looking for a Southern California wedding photographer you can find more of Greg's work in the Magnolia Rouge Vendor Guide. You should also check out this Elegant & traditional Los Angeles wedding.