We are head over heels for this winter wedding shoot styled by Southern California wedding stylist HAUTEFÊTES. The pretty tones, the stunning florals, the dreamy gown - all of it is enough to have us dreaming of a winter wedding outdoors! Inspired by the Impressionist masters, Dani worked with an elegant colour palette of champagne, mahogany, wine and dusty rose and the result gives us that wintery feel without being overly festive. A field with cranberry tones paired with the muted colours of a winter sky ensured this elopement shoot captured by JORDAN GALINDO came to life beautifully.
"The story of our couple's heartfelt elopement plays off a strong sense of youthful innocence and sweet anticipation, blending the European styling of the private estate, BASTIDE DE BONHEUR, with the romantic landscape of Rancho Santa Fe, California. We are transported to a Celtic village, as a bride gets ready with the loving help of her groom. Her grandmother's locket and a favourite book are intentional details that add authenticity to their story. Once dressed, the young lovers make their way to a clearing in a field to exchange their vows in a simple, intimate outdoor ceremony, dining afterwards by candlelight under the stars.
Our model's porcelain skin kept soft and pretty, and flowing naturally auburn hair styled in a fishtail braid by BEAUTY BY STACEY makes her the perfect choice for a Celtic bride, with our groom's moody good looks in rugged contrast. Dressed respectively in a vintage inspired lace long sleeved chiffon LEANNE MARSHALL gown with BELLA BELLE shoes, and a three-piece plaid ASOS suit, the couple is the epitome of European timelessness, sharing a love story that Jane Austen equally could have written herself.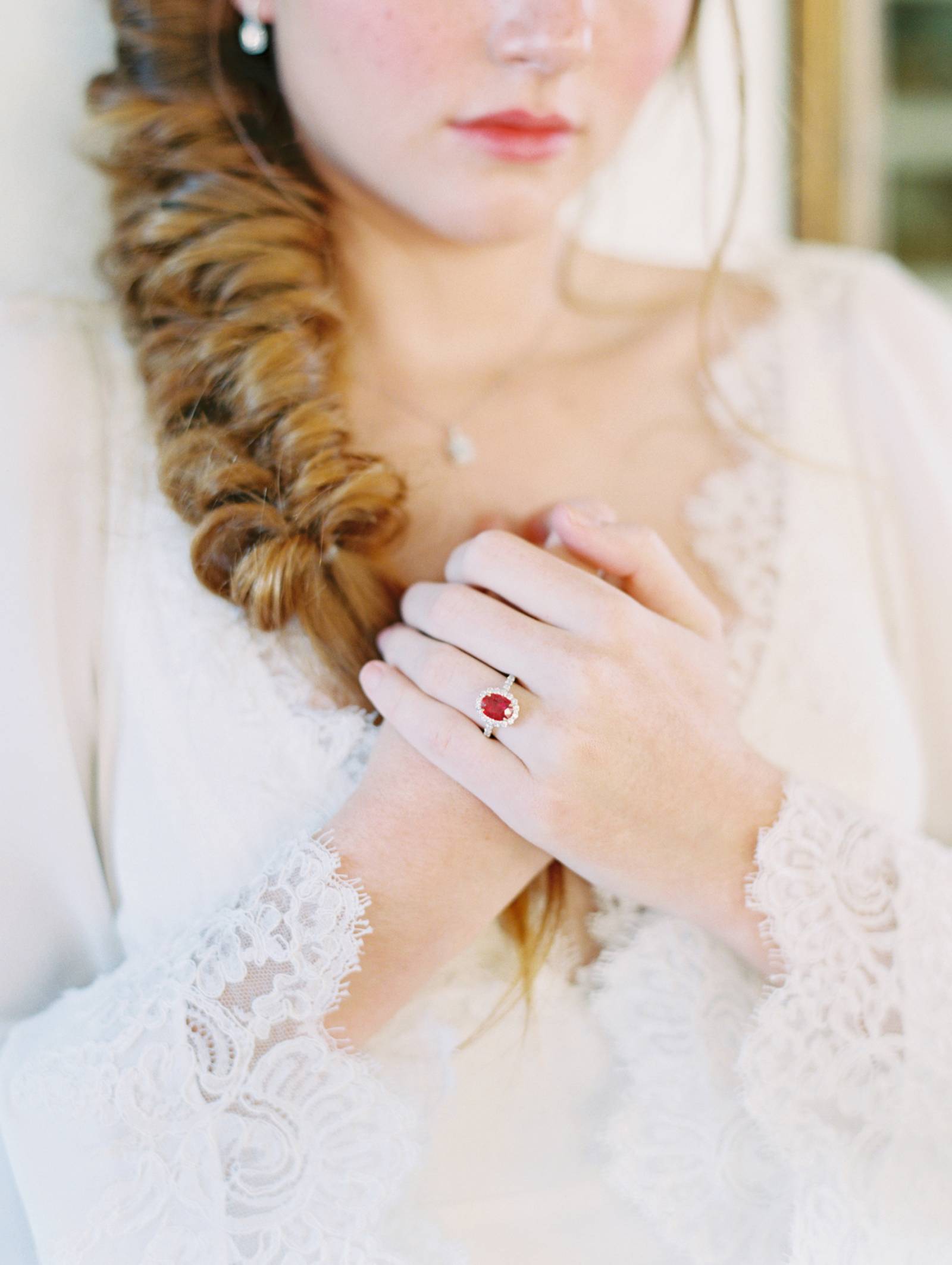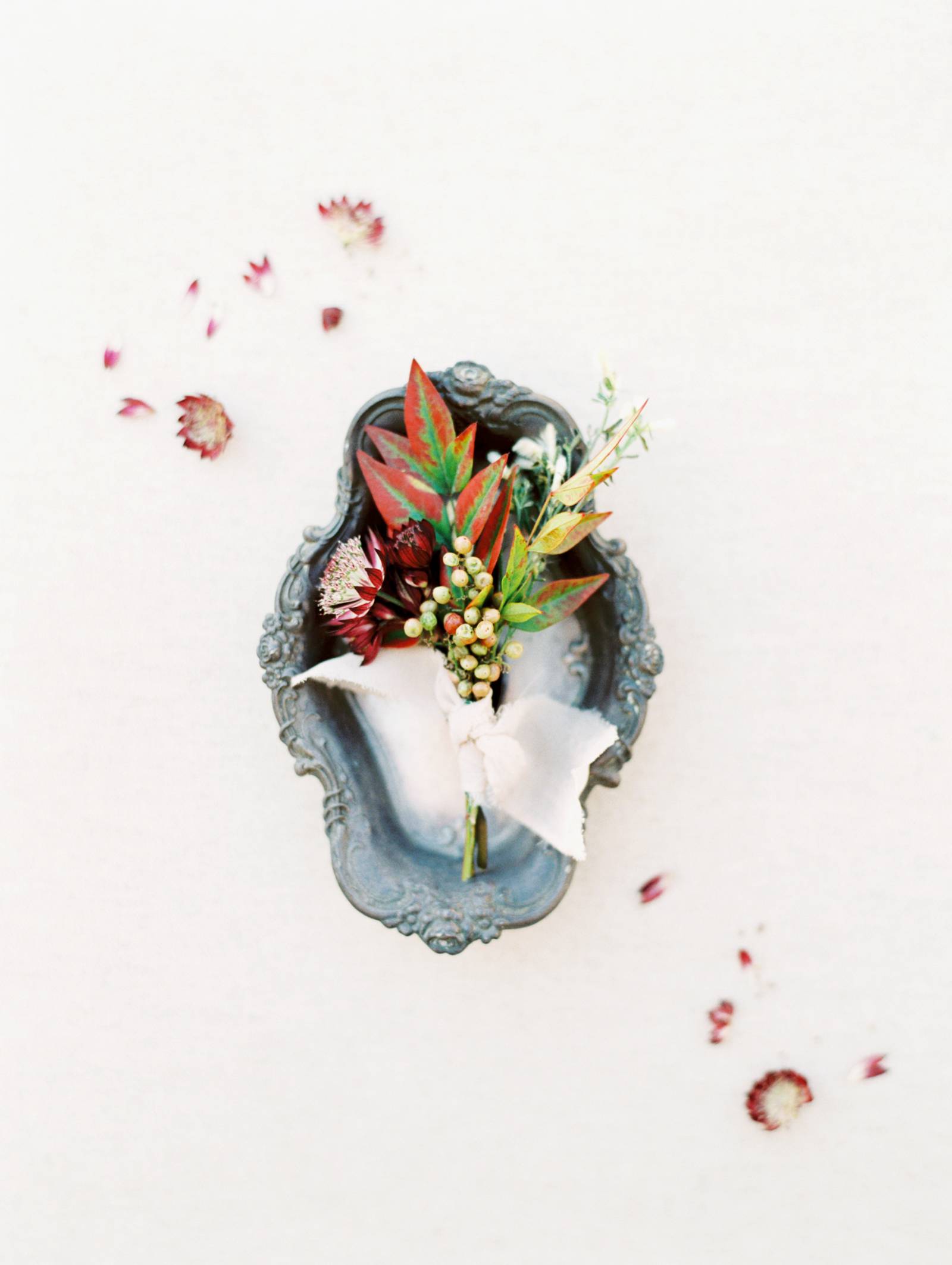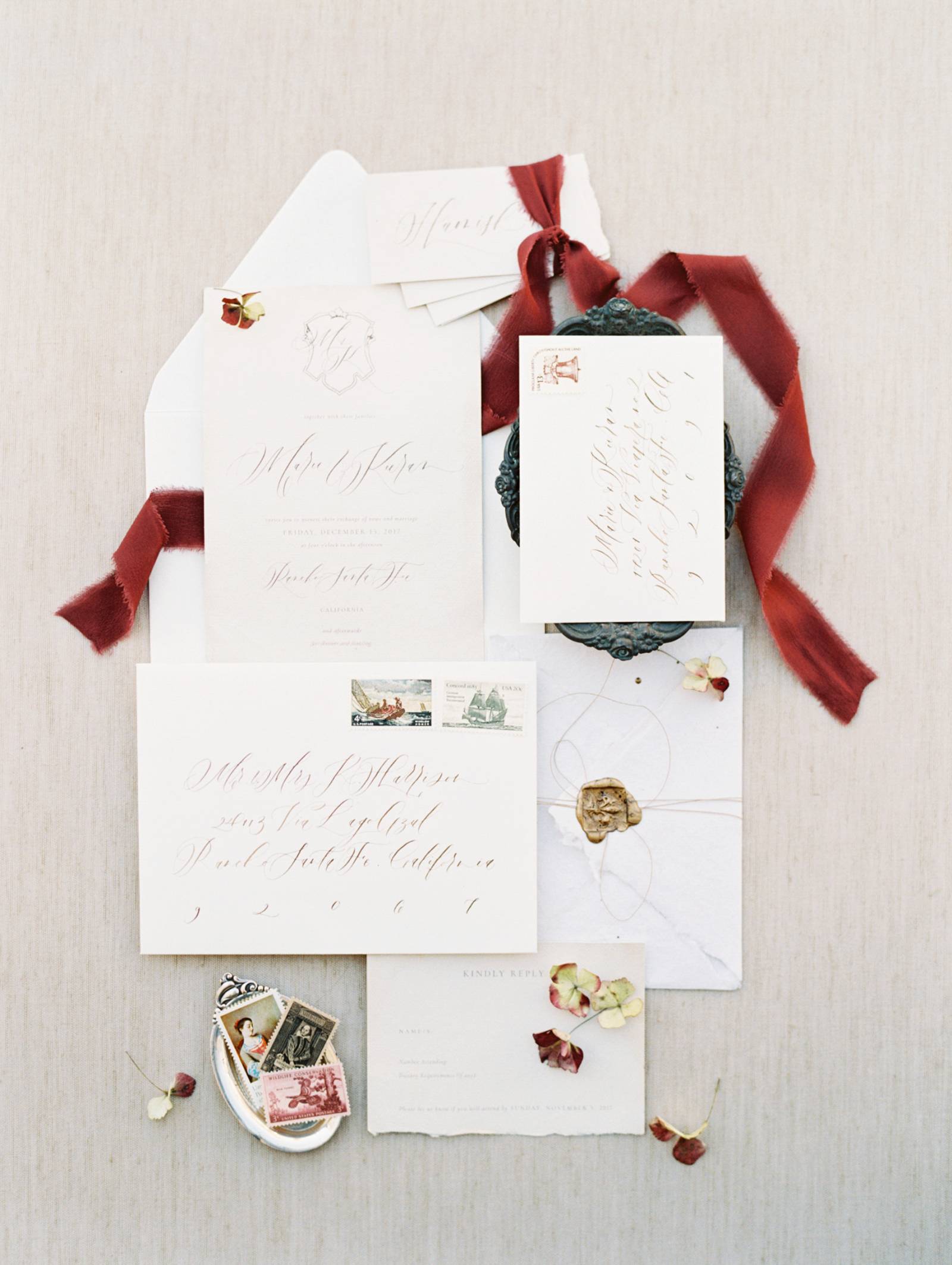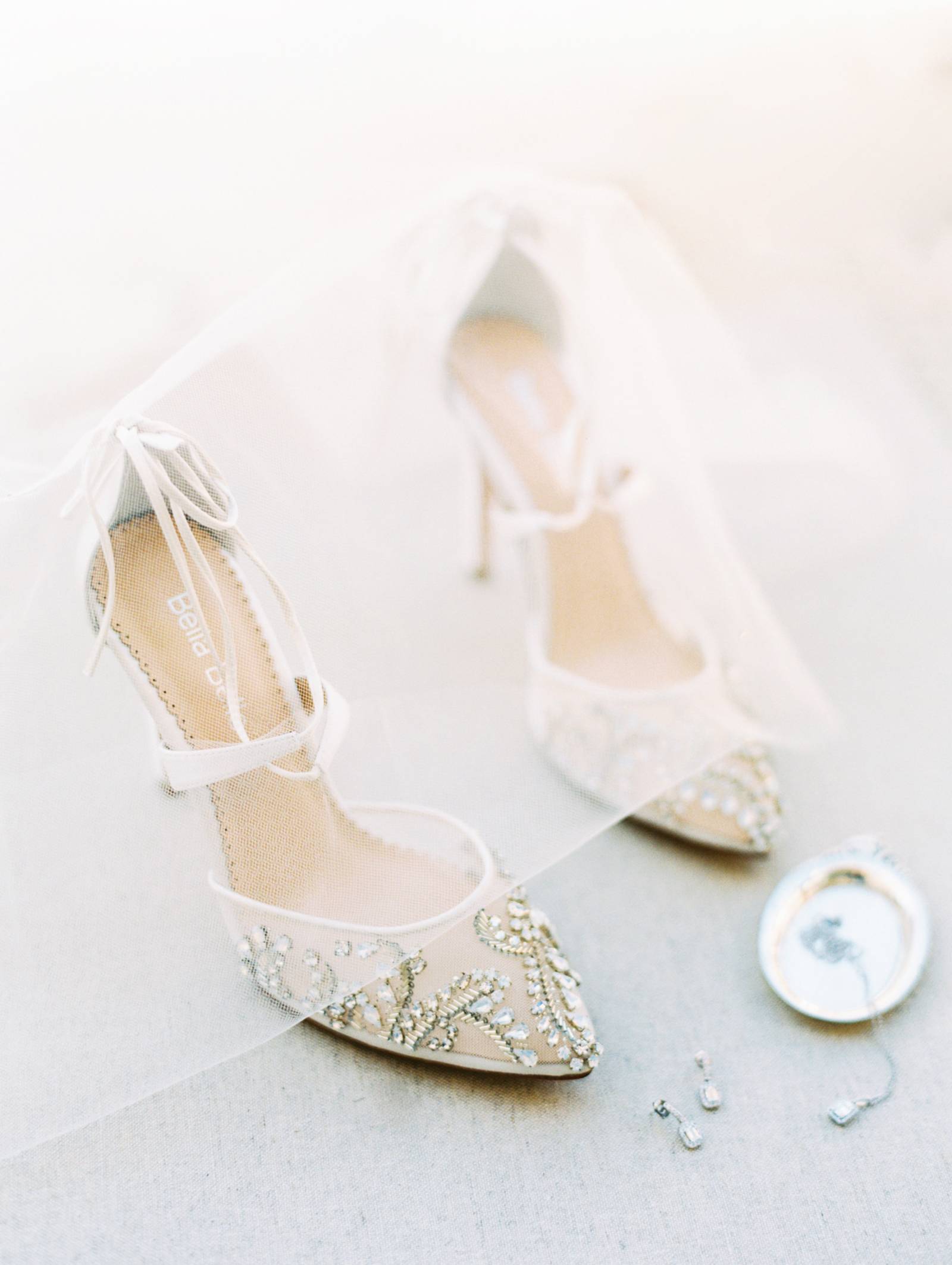 A berry-coloured willow pattern porcelain bread plate and florals by ORGANIC FLORA bring bursts of unanticipated colour and texture to an otherwise muted tablescape embellished with a TONO & CO table runner, as well as delicately scalloped china, vintage crystal stemware and hand crocheted oatmeal-coloured linen napkins all from ARCHIVE RENTALS. On a dinner table lined with wax candles, this colour combination becomes undeniably romantic by night. Burlap covered chairs and a mahogany table ground our sweet dinner table, adding further rustic European appeal.
The most exquisite ruby ring and heirloom platinum jewellery from the Diamond Boutique, a simple hydrangea-embellished ivory cake by SWEETCHEEKS BAKING CO., and a bespoke delicately hand calligraphed stationery suite with a Scottish-inspired crest by CUSTOM CRAFTED accented by TONO & CO'S newest oxblood coloured ribbon, complete the look. As the sun disappears and the last rays of light are replaced by cool evening air and a full moon, the couple embrace. This was such a beautiful editorial to imagine and with a wonderful, hands-on team of creatives, also everything you could want in a winter elopement."