I know it's a cliche comment but this wedding by WHITE STAG WEDDING PHOTOGRAPHY really will give you 'all the feels'! So much beauty, so much emotion, so much happiness... it's everything we love about a wedding. Josefina and Yassin held an early winter wedding at RUSHTON HALL in Northamptonshire last November and it exudes classic and romantic elegance. And I think this might just be the most smitten groom we've seen!
The bride tells us, "RUSHTON HALL was the first and only wedding venue we went to see. The orangery had just been completed and we were in awe when we first entered the gates seeing the house and grounds, and then continued to fall in love when we stepped into the ballroom. It was perfect - with its white pristine walls, high ceilings and elegant chandeliers. It also let a huge amount of natural light in through its floor to ceiling windows."
HOW DID YOU MEET? We first met on August bank holiday at Notting Hill Carnival, London in 2011, there was an instant mutual attraction but we only exchanged a few words and phone numbers.
TELL US ABOUT YOUR PROPOSAL: Yas knows in every country we travel to, I always like to capture at least one sunset. And there's one sunset I never got a picture of, but one I will never forget. It was our first-year anniversary and this time we were in Cape Town, South Africa. We had just finished hiking up Table Mountain, followed by a 9000 ft sky dive. We were full of adrenaline rush but also shattered, however, Yas was very persistent that we go to the beach. As soon as we arrived, Yas could not even wait five minutes; he asked me to face the sunset so he can "take a photo", and so I did. I turned back around to face him and there he was, down on one knee. I cried but also had a joyful laughter. Yas told me after how he found it so hard to hide the ring as he got stopped going through airport security for all our flights in South Africa.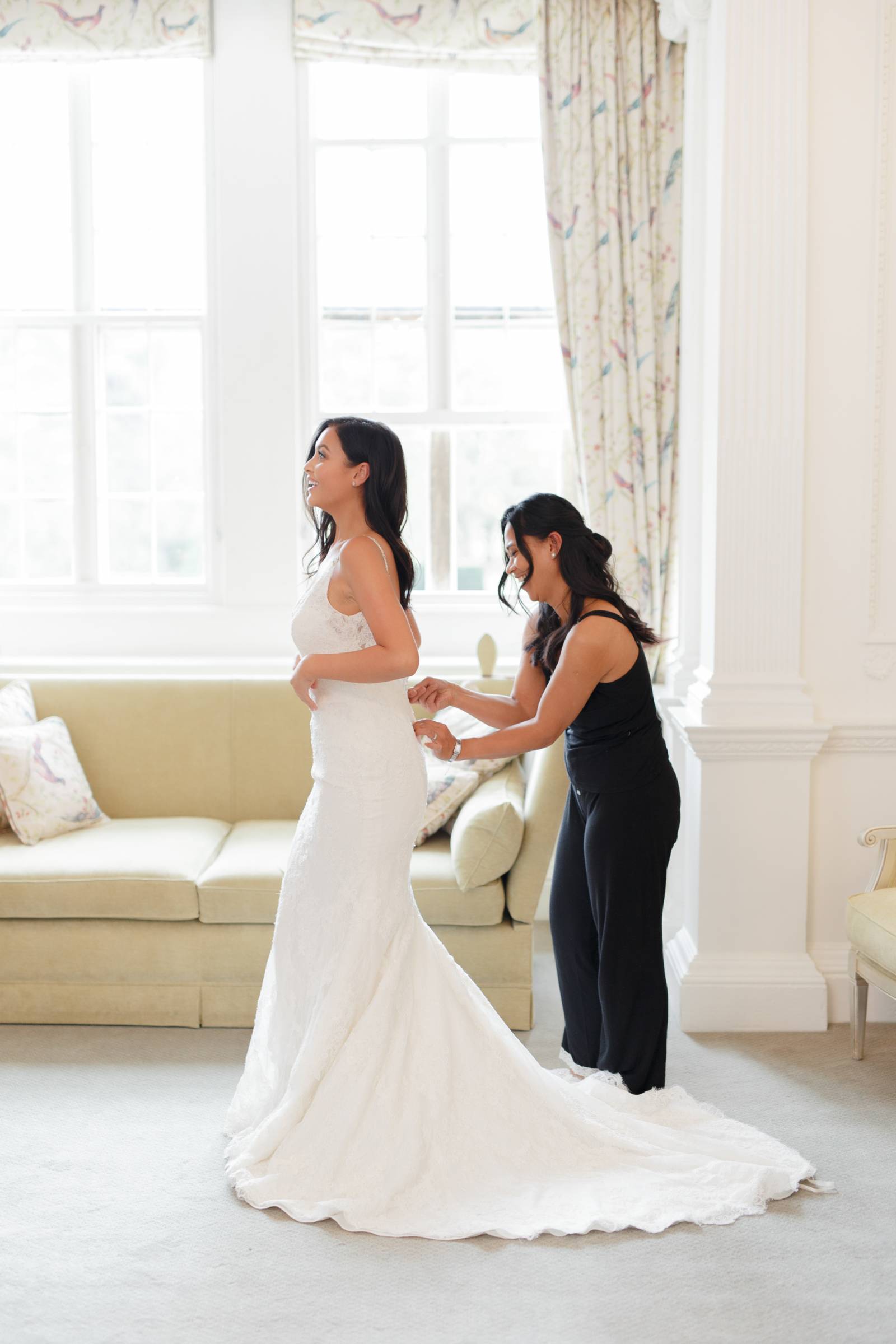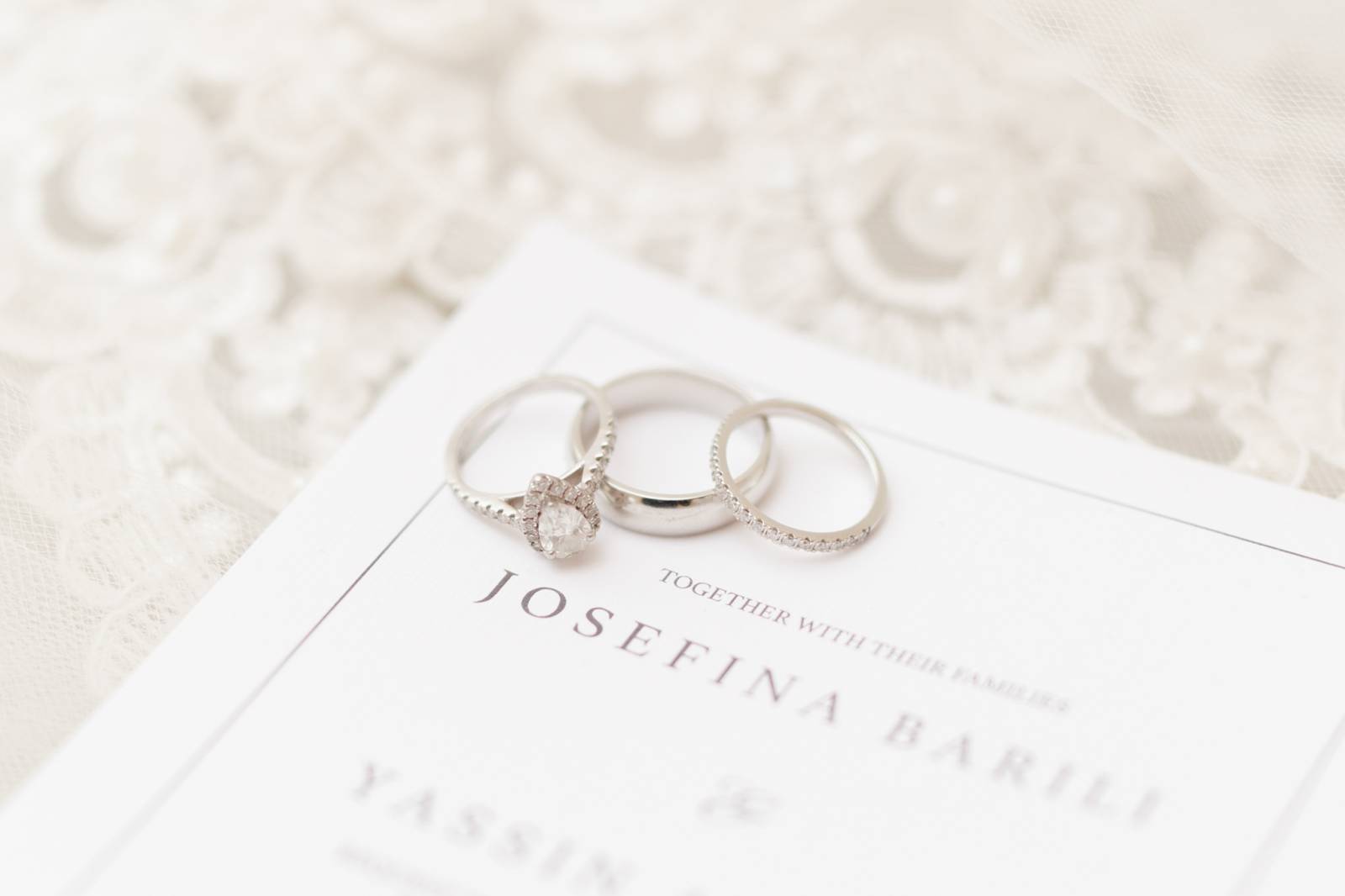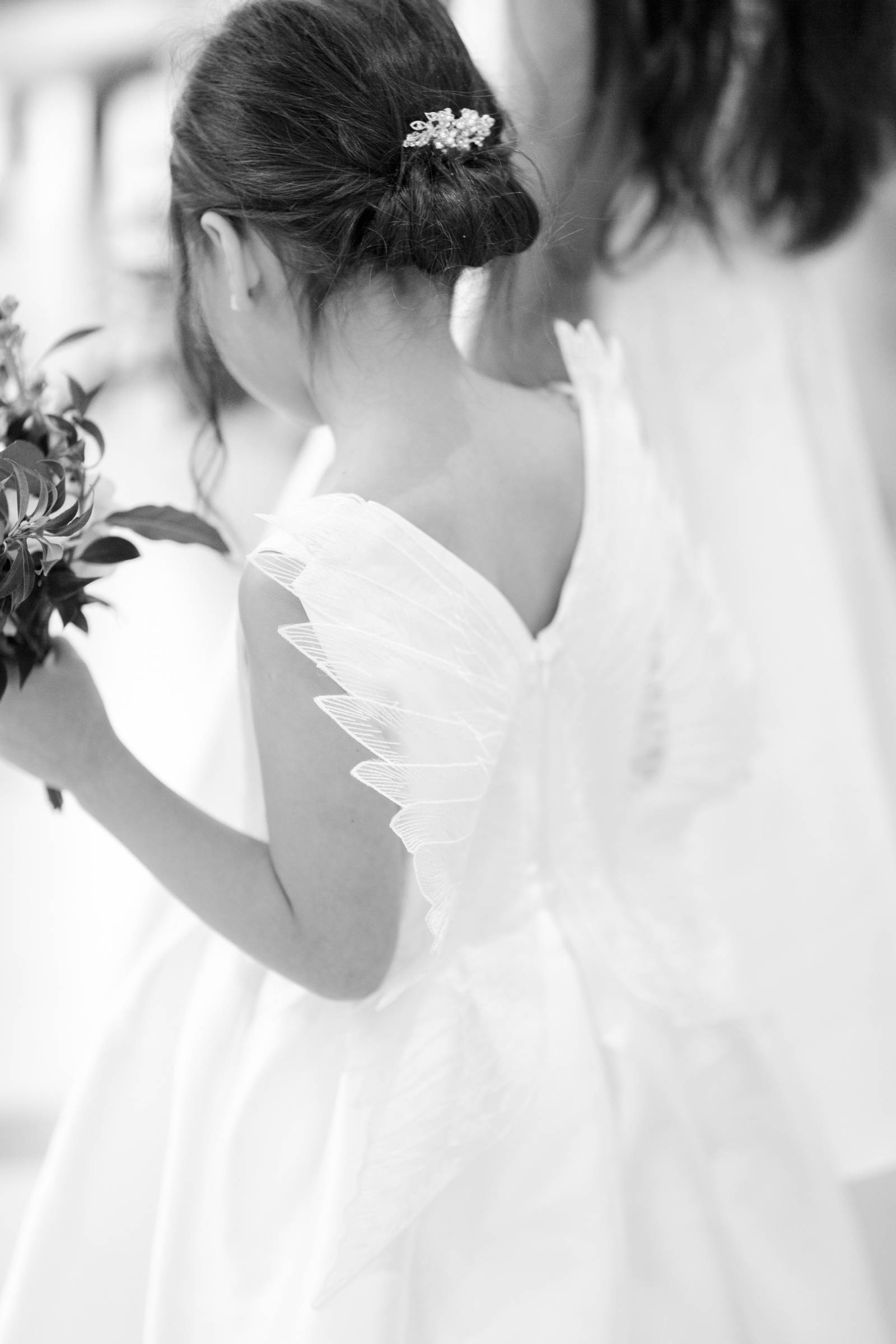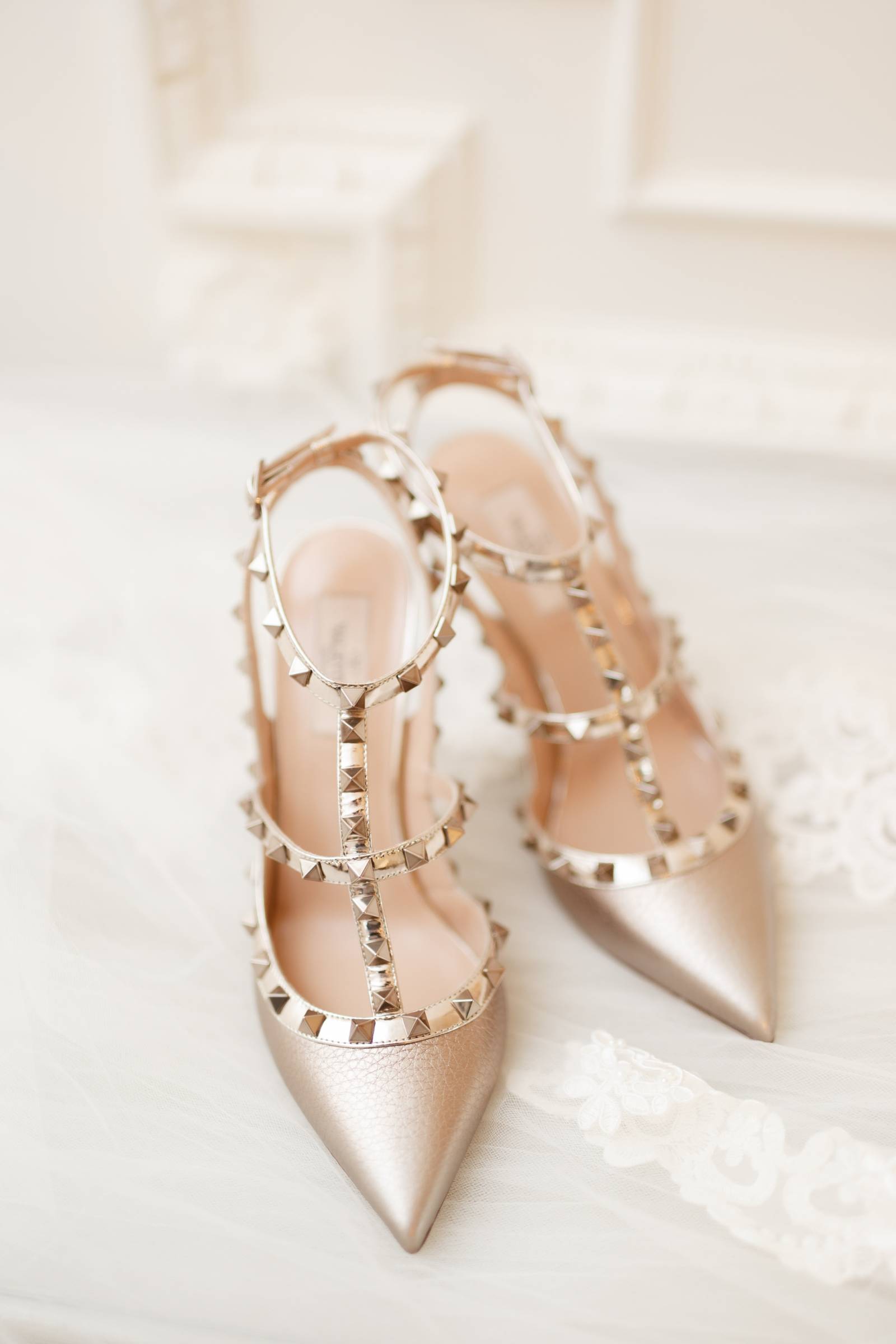 TELL US ABOUT FINDING YOUR WEDDING DRESS: I didn't even think I would find my dress in that boutique store as I was pretty overwhelmed with all the different styles. But in the midst of all the dresses- this one stood out to me. I liked it on the hanger, even though it wasn't similar to anything I had on my mind, but it spoke to me. So I put it on and fell in love, to me it was simple but detailed enough to be romantic. I slept on it and returned to the store the next day to purchase it. The one thing Lisa at Serendipity told me is- remember how you felt in the dress not how you look in the picture standing in the changing room- it's so easy to get distracted and look at other dresses when the dress is not with you for 9 months.
DID YOU HAVE ANY DIY ELEMENTS? Yes, stationery can be beautiful but expensive. I designed all of the wedding stationery. The style was kept clean, modern and monochrome and printed on a textured card from Vistaprint.com. Our signage followed the same theme, all our table names was of our favourite places in the world- with Cape Town being our sweetheart table. Our table plan was calligraphed on a gold framed mirror by one of our guests.
DESCRIBE YOUR WEDDING FLOWERS: Becky at FLORAE FORAY really made my vision come to reality, my bouquet was beautiful. In keeping with the romantic theme, I wanted something soft but classic, we opted for loose tied ivory and white florals and lots of green foliage.
FAVOURITE DETAIL OF THE DAY: Becky also created the most stunning feature on the fireplace which created a backdrop for photos- an entertainment element for our guests.
WHAT ADVICE WOULD YOU GIVE OUT TO A COUPLE PLANNING THEIR WEDDING? Enjoy the engagement, it's so easy to get caught up in wedding planning. Focus on five things and delegate some of the smaller things to bridal party or trusted family and friends.
MOST MEMORABLE MOMENT? Our first look was special and intimate. Standing at the altar together in front of our family and friends was an incredible feeling, specially being pronounced husband and wife!
ANY OTHER DETAILS THAT HELP TELL THE STORY OF YOUR DAY? We chose to do something untraditional; we did a "first look" where the bride and groom see each other before the ceremony. It was a chance to have our private intimate moment and it truly was emotional. It's our favourite part of the day.
TELL US A LITTLE ABOUT YOUR HONEYMOON: After all the planning, all we wanted to do was to switch off. So We went to Meeru Island in Maldives and stayed in an over water villa for seven nights. We had turtles, baby reef sharks and eagle rays on our door step.
IS THERE ANYTHING YOU WOULD CHANGE OR DO DIFFERENTLY? Make decisions and stick with them. It's so easy to continue looking at dresses, style, inspiration but trust your gut feeling. Also, give yourself as many hours as you can to get ready, or get ready by yourself. Always overestimate the time, especially when surrounded with the bridal party- it's easy to get distracted.