If you need a little convincing that you can combine rustic elements with an elegant style, this wedding by MICHELLE BELLER will do the trick! With planning by MICHEL B. EVENTS it was held at the beautiful OJAI VALLEY INN and has so many thoughtful details that honoured their personalities and backgrounds. ROCK ROSE FLORAL created stunning florals throughout with bright pops of colour radiating from the reception tables. The stationery suite by LA HAPPY DESIGN also tied in with the design and was a clever indication of the wedding style to come.
The groom tells us a little more about the day, "Planning a wedding is like raising a child – you know it's hard work, but you don't understand how truly challenging it is until you're actually doing it. We were fortunate enough to have some incredibly talented people helping us bring our vision to life. For us, it's a pleasure to celebrate and showcase their creativity.
We started the process by talking about who we are as individuals and as a couple, because we wanted the wedding to reflect our personalities and values. Words like "bright," "warm," and "natural" became our touchstones. Getting married at a venue as picturesque as OJAI VALLEY INN, we knew that we wanted as much of our wedding outdoors as possible. We wanted an ambiance that was elegant, but not ostentatious. Comfortable, but not casual. As we sought inspiration on Pinterest and Instagram, however, we didn't find many weddings that hit the right notes for us. We realised we needed to look to our own stories.
Carolina is half-Panamanian, and her tropical roots and vibrant personality inspired our colours, especially the florals. At the welcome reception we created a backyard barbeque vibe hosted by the Carolina's father. To welcome our guests, we chose yellow, orange and bright coral flowers, complemented by the citrus that Ojai is known for, reflecting the colours you'd find at a Spanish hacienda. This set the tone for the coming weekend – it was going to be bright and celebratory. For the reception on Saturday, we added whites to our floral arrangements to elevate the mood, but continued with a brighter palate. At many weddings, the colours live in the world of pastels and English country gardens. We knew that wasn't us."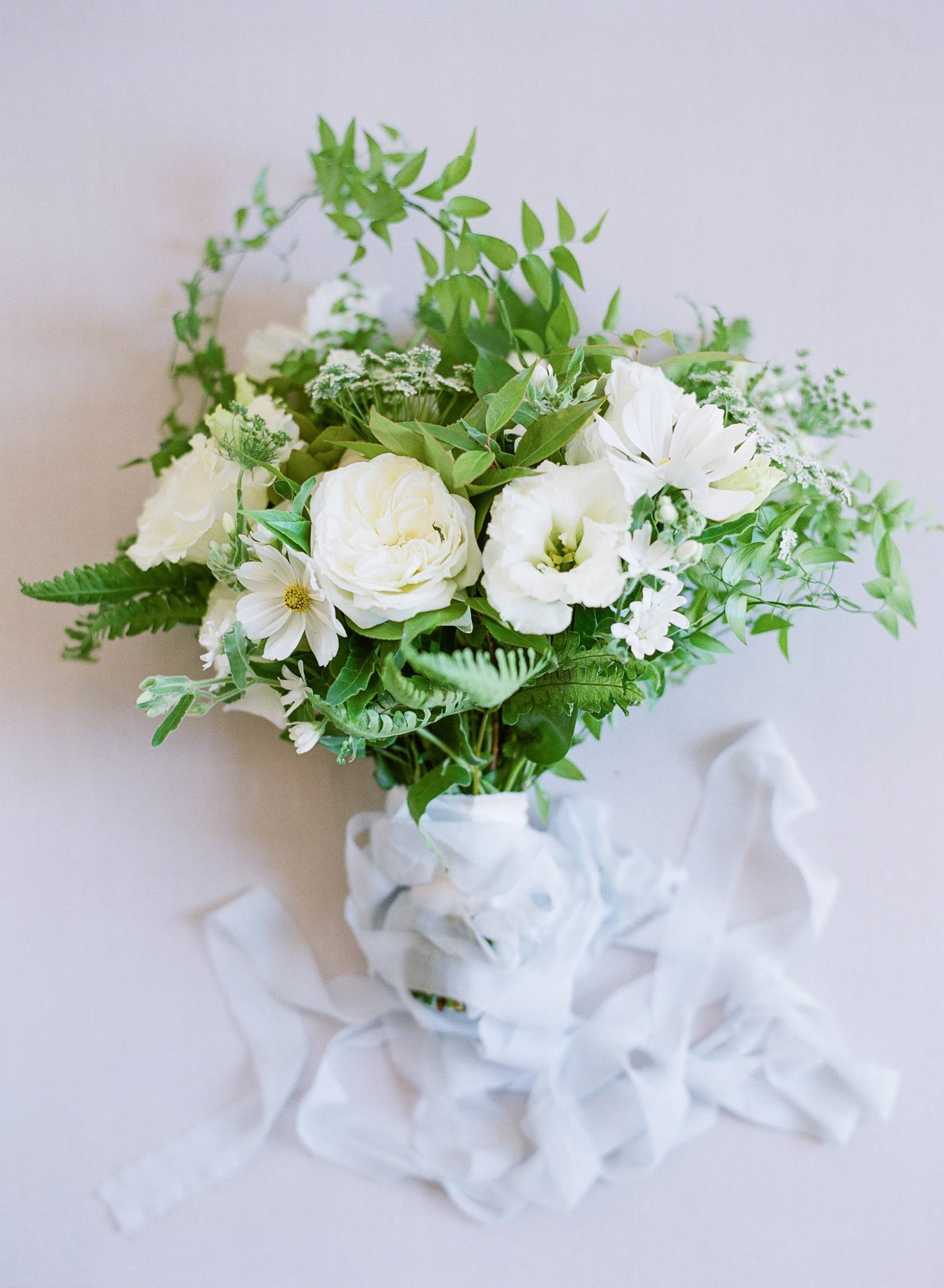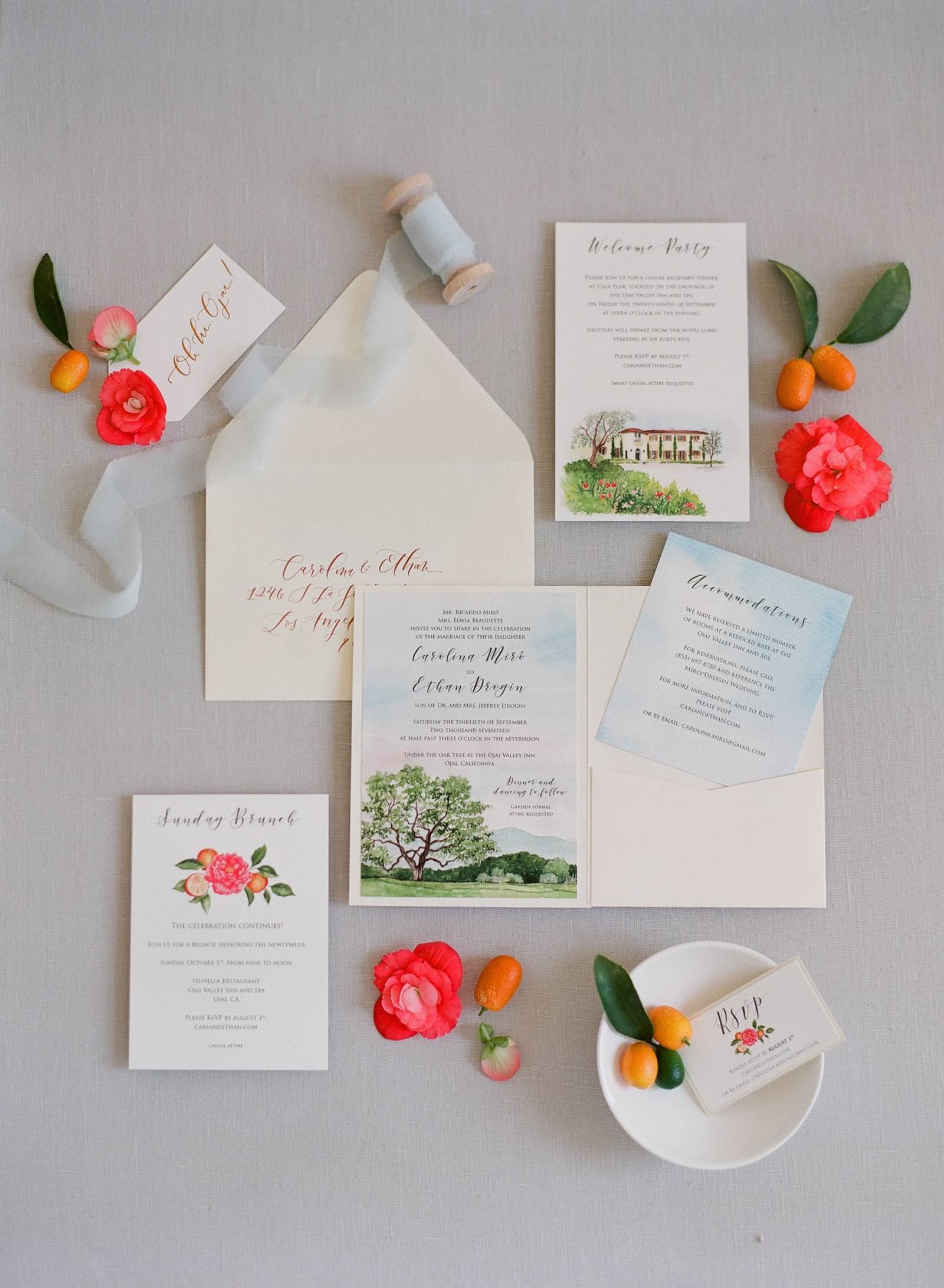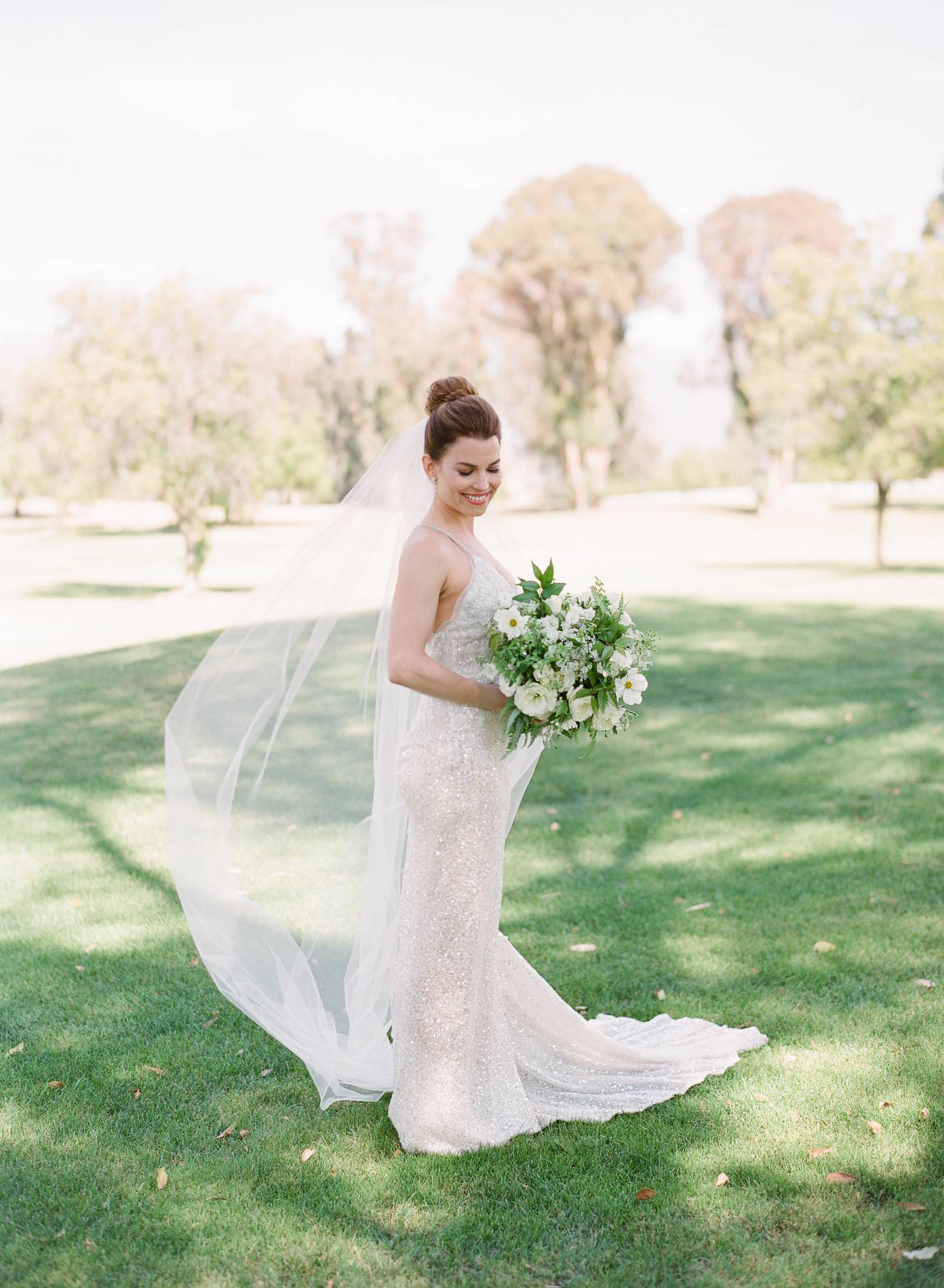 "The copper touches (like the charger) were another reflection of the Carolina's background. She grew up in Chile, which happens to be the world's leading exporter of copper. The antique crystal champagne glasses were a nod to the groom's 93 year old grandmother, who was in attendance. All of the elements felt like they were made by human hands. That's something both of us value, and it's reflected in the way we've furnished our home.
To create warmth, having a mix of natural textures was essential. The structure combined wood, linen and greens, with lanterns lighting the space. Our tables had a mix of wood, copper, linen, flowers and glass. We deliberately avoided a rustic/farmhouse/hipster vibe by adding some refinement. On our tables, we had rose gold cutlery and tall candles. Vignettes featuring leather Chesterfield-style sofas surrounded our dance floor. Even our menu blended high and low; we began with an elegant seafood cocktail, then served braised short rib and mashed potatoes as an entrée.
At brunch on Sunday, and in the weeks that followed, our guests kept using one word to describe our wedding: "Magical." We didn't plan for "magical," because you can't plan for it; instead, we think it's a reflection of how every element came together, how all of our vendors exceeded our vision and surpassed our expectations. Sharing their beautiful work with your readers feels like a great way to thank them."