The second of our shoots from the FORAGE & FERN workshop is this beautifully serene bridal shoot that took place on the northern coast of Galiano Island - just minutes down the road from our amazing venue BODEGA RIDGE. This day was just as magical as the LIFESTYLE shoot day which you can see HERE. Now I'm going to be honest... when ANNIE and I first started talking about this shoot concept, given the time of year we were imagining moody days that were pretty overcast with a touch of fog and more typical Pacific Northwest style. The day I arrived on the island was all that and more. However as we all know the weather is the single element we have zero control over, and we were treated to four spectacular days of weather across the course of the workshop which was amazing but did put a different spin on our shoot. You can see from the stunning paper goods that THE WELLS MAKERY designed that the mood was darker so to pull this together in one cohesive look was a challenge - but alas this was a shoot created primarily to teach, not specifically for publishing purposes. All that being said the end result simply couldn't be more stunning. Thanks to these beautiful images by BRUMLEY & WELLS, the out-of-this-world incredible bouquet created by the amazing Katie from PONDEROSA & THYME is a stand out. Full of texture and delicious muted tones, it complemented the soft grey gowns by LEANNE MARSHALL perfectly. Our awesome model HEATHER is such a natural beauty however JESS WILCOX did an amazing job of enhancing that beauty in the most natural of ways and gave her loose tumbling curls.
I love how this table came together without a great deal of planning. We wanted it to look a little different to the tablescapes we usually see, and the textures in the ceramics combined with the moody rust and indigo tones are perfection. I've always been obsessed with Annie's (THE WELLS MAKERY) paper goods, and the rich watercolour wash on the menu was like a piece of art - finished with a knot as a nod to the fishing & coastal feel we were going for. And then the invitation suite itself it literally framable it's that beautiful!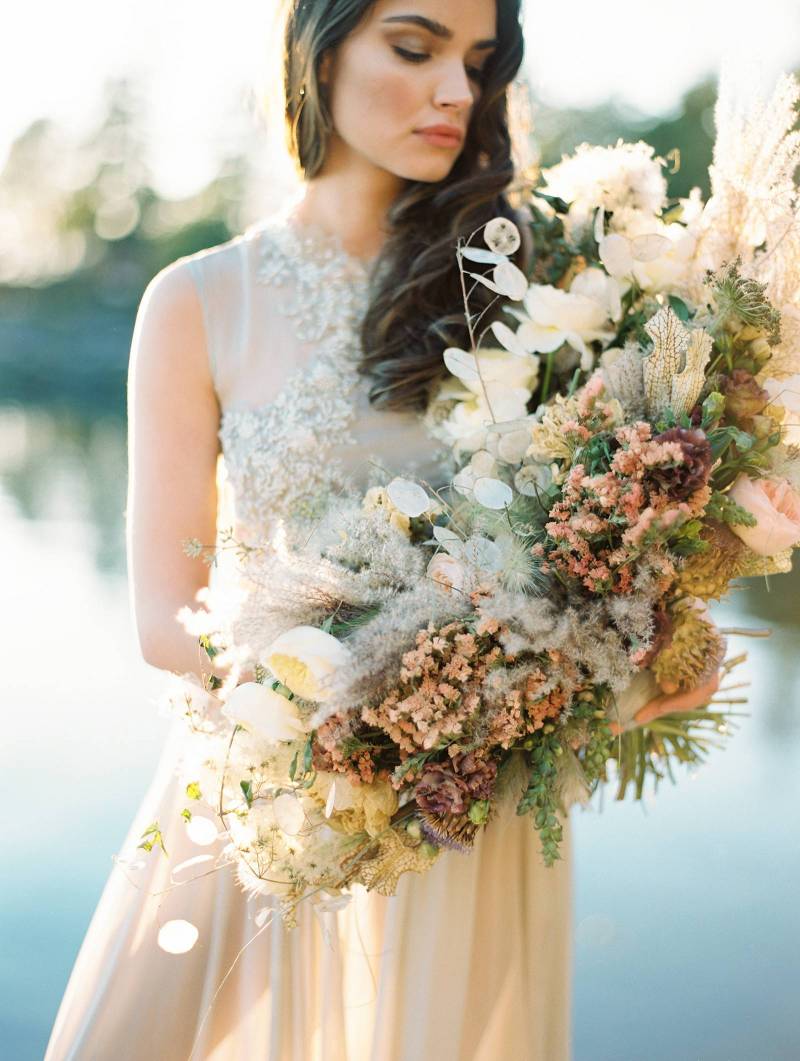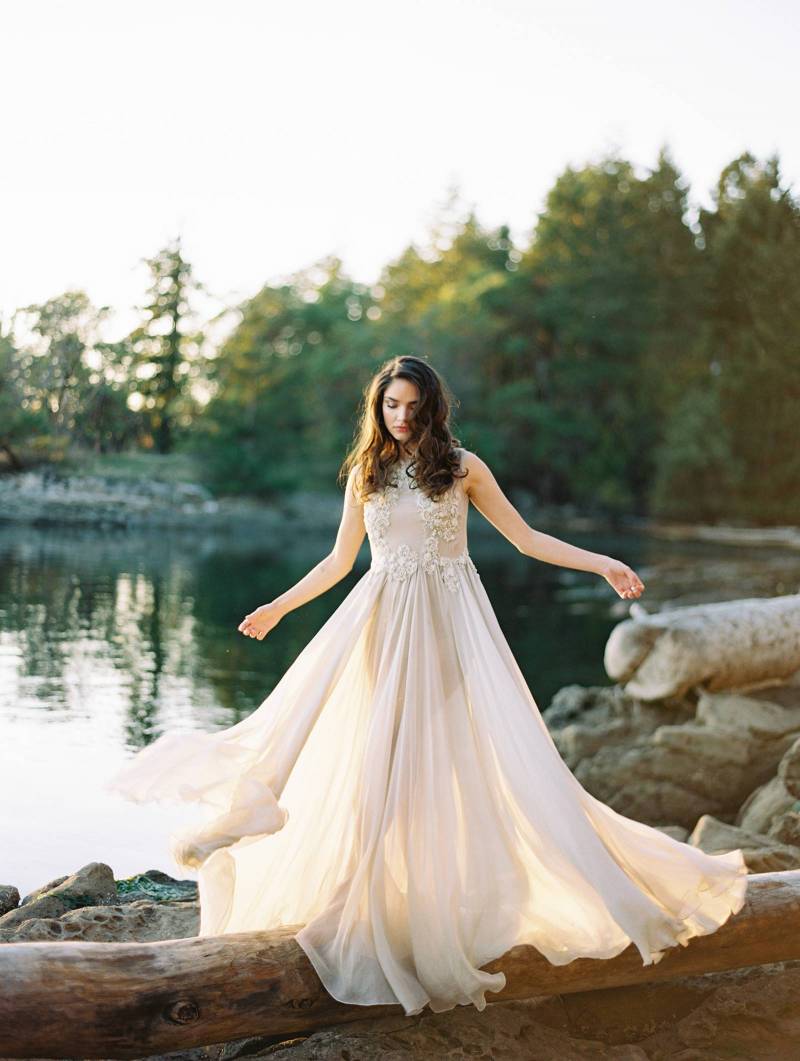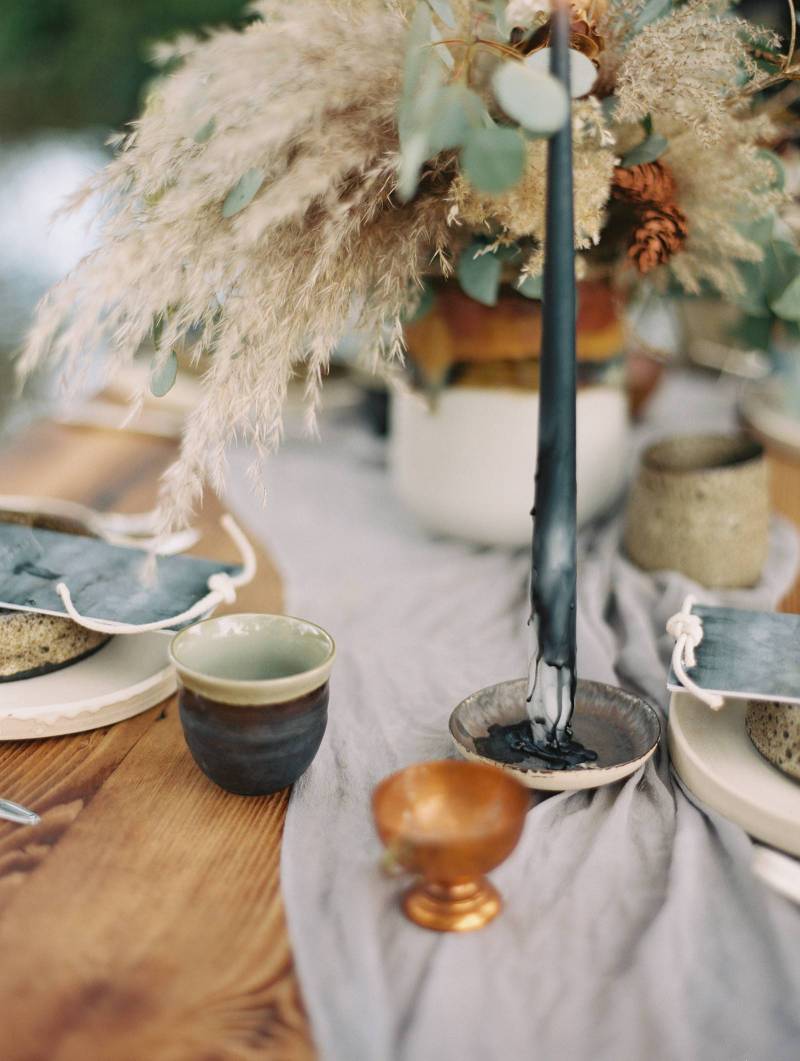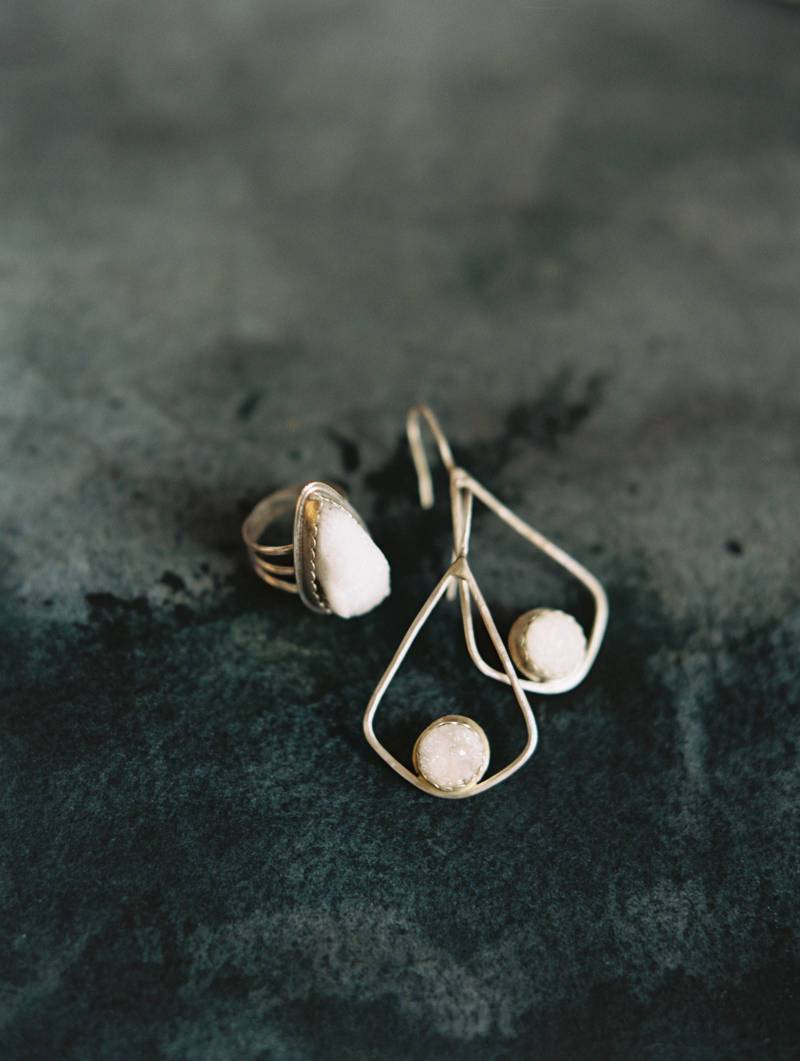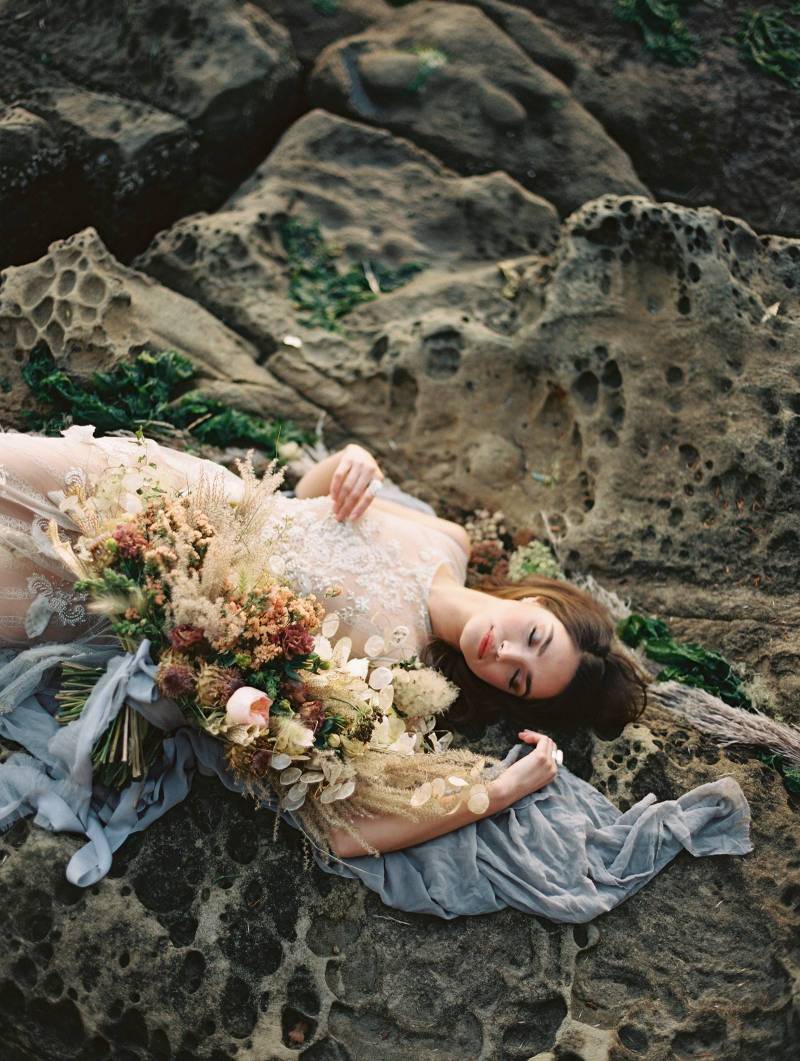 Have you ever seen a more amazing stationery suite? I've said it before, ANNIE has more talent in her little finger than most of us have all up!