When you have a farm that's been in your family for four generations, it sure makes for a meaningful place to get married. Gorgeous bride Lauren spent her entire life on this property and it's also where she now manages a wedding venue. It holds many special memories for her - from first birthday parties to many childhood playdates, and now the most special of all with her own wedding to Colin being held there. AJ DUNLAP was there on the day to capture all the celebrations.
HOW DID YOU MEET? Colin & I were in the same small Pre-K class. We both grew up in the small town of Henderson and were always friends. A romance didn't spark until we both were out of college and living in Raleigh. It didn't take long for a romance to blossom and when it did it felt like we'd been together forever.
TELL US ABOUT YOUR PROPOSAL: Colin proposed at my childhood home as well. We were supposed to be going to dinner and my family was waiting for us in our driveway. As we were walking out to get in the car, he stopped me, got on one knee and asked me to marry him. Both of our families were there and some had been hiding as to not ruin the surprise. I was truly surprised and it meant so much to both of us that our families were there to witness it.
TELL US ABOUT FINDING YOUR WEDDING DRESS: We made a day out of dress shopping. I brought my mom, sister, best friend, step-mom and my mother in law. We had the very best day! My wedding dress was the third I tried on. We shopped around at a couple more boutiques, but nothing compared to how I felt in that dress.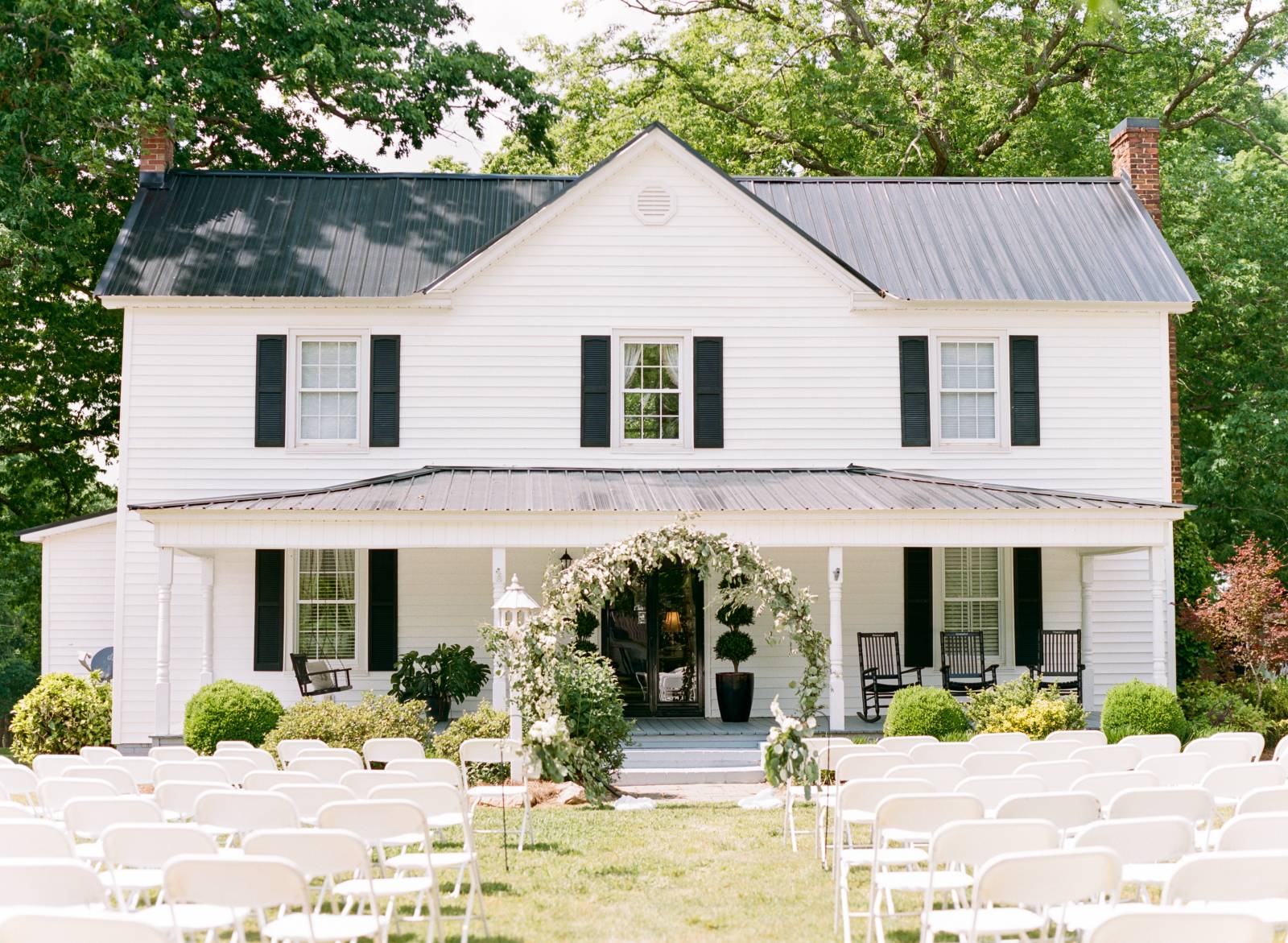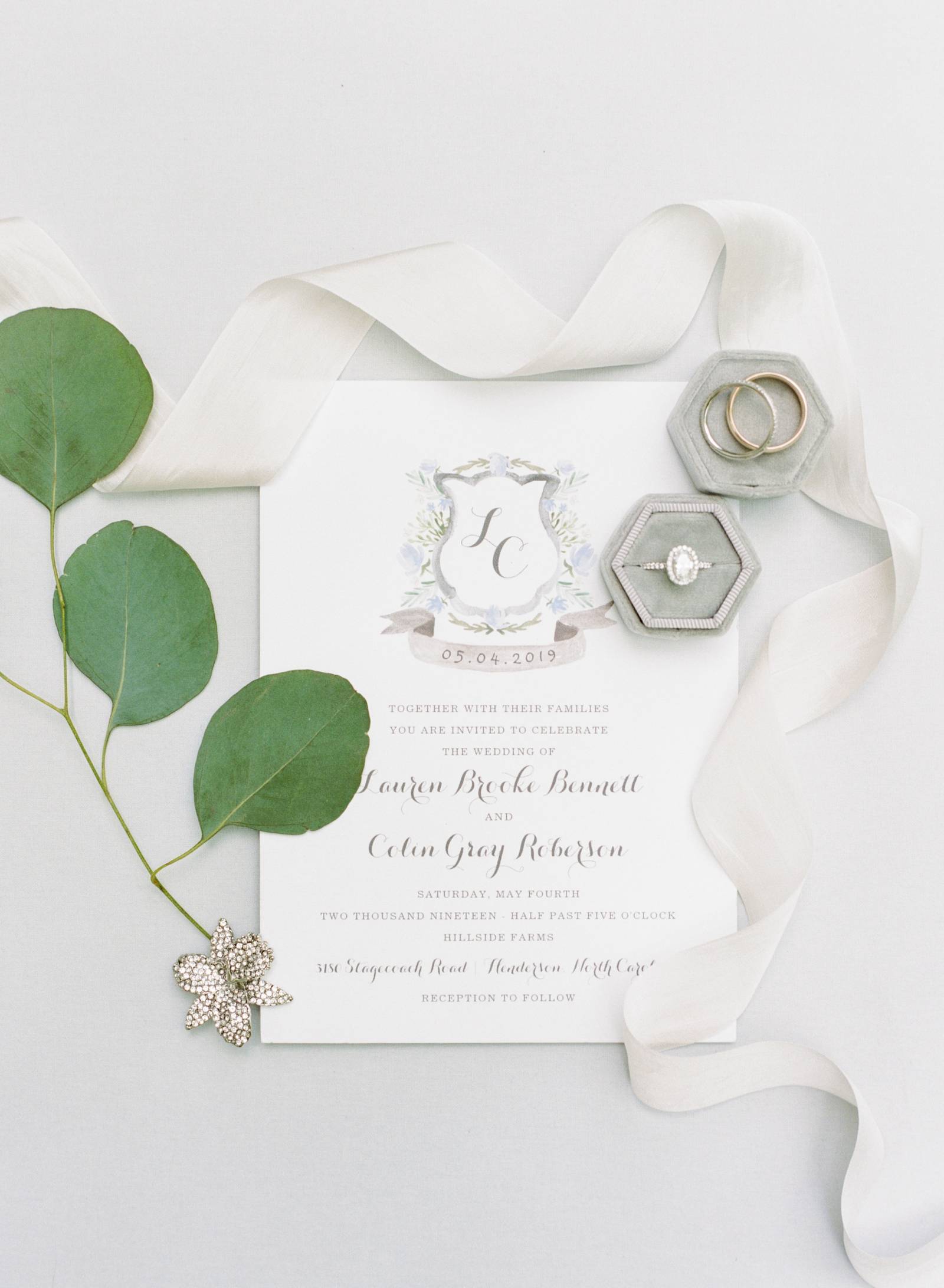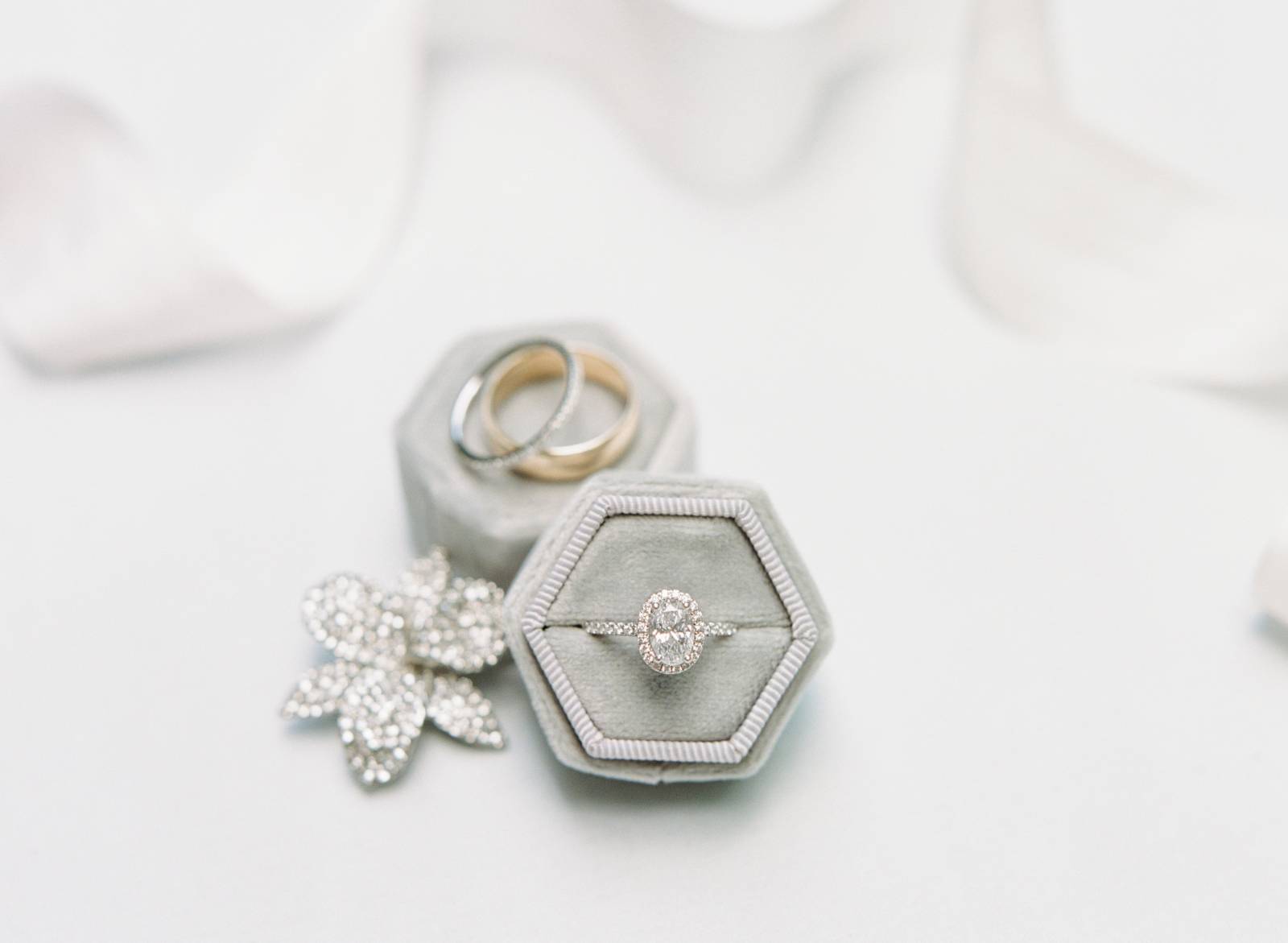 DID YOU HAVE ANY DIY ELEMENTS? A lot. As a family who owns a wedding venue, we have become very self-sufficient in all aspects of party and wedding planning. For instance, our floral arch. My dad welded that for me. The Blue Willow China we used, my step-mom, Cindy, found at any type of estate sale she could and collected them for a year. The beautiful farmhouse tables were a group project. My dad cut the wood, my sister sanded, my step-mom stained and painted, myself, my dad, Colin, my brother and brother in law all helped assemble. The stage that our band played on, my dad built especially for our wedding. We are very blessed with great families and family friends who helped set up tables and chairs for the ceremony and reception! So yes, a lot of DIY elements. Just to name a few.
DESCRIBE YOUR WEDDING FLOWERS: I am obsessed with flowers. I knew that I wanted to incorporate a lot of greenery and white flowers. My bouquet also had an iris in it. The iris was put in because that was my late grandmother's favourite flower. Our florist, who is also my dad's first cousin, was amazing. Sherry made my vision a reality.

FAVOURITE DETAIL OF THE DAY: Wow. There are so many. One thing that stands out, is after the recessional, Colin & I went back to get our mamas and walk them out. They were both surprised and it meant the world to them. They deserved a little extra attention.
WHAT ADVICE WOULD YOU GIVE OUT TO A COUPLE PLANNING THEIR WEDDING? Organisation is key. There are so many websites and apps available now that help you map out a timeline of what needs to be done. Utilise those options!
MOST MEMORABLE MOMENT? When our band, The Tams, were playing. It started raining and we all kept dancing anyway. I remember stopping at that moment and telling Colin to turn around and look at our family and friends. EVERYONE was so happy, celebrating us and dancing in the rain. It was a very humbling moment and we both felt so much love.
WHAT ASPECT OF THE WEDDING WAS THE MOST IMPORTANT TO YOU AND YOUR HUSBAND? We wanted it to be fun for everyone! We wanted a giant celebration of our love and the love we have for our guests.
ANY OTHER DETAILS THAT HELP TELL THE STORY OF YOUR DAY? My parents, they were so supportive in every aspect of our wedding and wedding planning. They worked together to make every dream I had come true. I am forever grateful for them and the love they give to Colin & I.
Our Bridal Party-10 bridesmaids; 10 groomsmen; 4 ushers; 3 greeters; a scripture reader; 1 flower girl; & 4 ring bearers. The more the merrier! Every single person offered so much support and love. We felt very blessed to have that many people who are such vital parts of our life. We could not have asked for a better bridal party!
TELL US A LITTLE ABOUT YOUR HONEYMOON: We set off to Barbados for our honeymoon. We enjoyed five days of relaxation, cocktails; and sunshine. Barbados is such a beautiful country and the people of Barbados are so kind.
IS THERE ANYTHING YOU WOULD CHANGE OR DO DIFFERENTLY? Not a thing because at the end of the day, I married my best friend and we officially began our life together as husband and wife.