Our final real wedding for the year is this gorgeous Washington celebration captured by Portland Wedding Photographer EDEN WILLOW PHOTOGRAPHY. Cheyenne and Raymond were married at BELLA FIORI GARDENS - an oasis of lush, manicured greenery in the middle of the deserts of Eastern Washington. Knowing it would be such a beautiful setting, Cheyenne opted to keep the decor simple and complement the venue's Italian Garden aesthetic. Stylist Dawn Alderman of JUNE LOVES JOHN tells us, "There is just something special about a wedding that incorporates timeless, well-loved vintage items throughout the theme and décor. Cheyenne has amazing style; her attention to detail, tones, textures chosen for her and Raymond's day of love was impeccable. The invitation suite was custom designed and letterpress printed on cotton paper. Flowers for the event were sourced locally and featured a soft spring colour palette with hand dyed silk ribbons. Event décor and furniture featured vintage china and glassware, sterling silverware, vintage velvet sofas, and Persian rugs."
Drawing inspiration from the venue itself, gorgeous bride Cheyenne played off the beautiful gardens. Incorporating blush, nude and grey tones in the colour palette gave them a very soft romantic look. "We also incorporated a vintage, tea party theme to bring a little bit of glamour to the wedding. We wanted the wedding to be very romantic and glamorous while still keeping the personal, small wedding feel."
HOW DID YOU MEET? Raymond and I met in high school and began dating when I was 16 and he was 17. High school sweethearts! We moved together to Corvallis where I attended college and one of our favourite things to do together was make day trips to a Timbers game in Portland.
TELL US ABOUT YOUR PROPOSAL: One day he told me he got us tickets to tour the stadium. Little did I know, he rented out the entire stadium and arranged a private tour! We made our way around the stadium and when we finally got to centre field Raymond got on one knee and proposed. I felt like Kim K and Kanye, the proposal was so sweet and grand.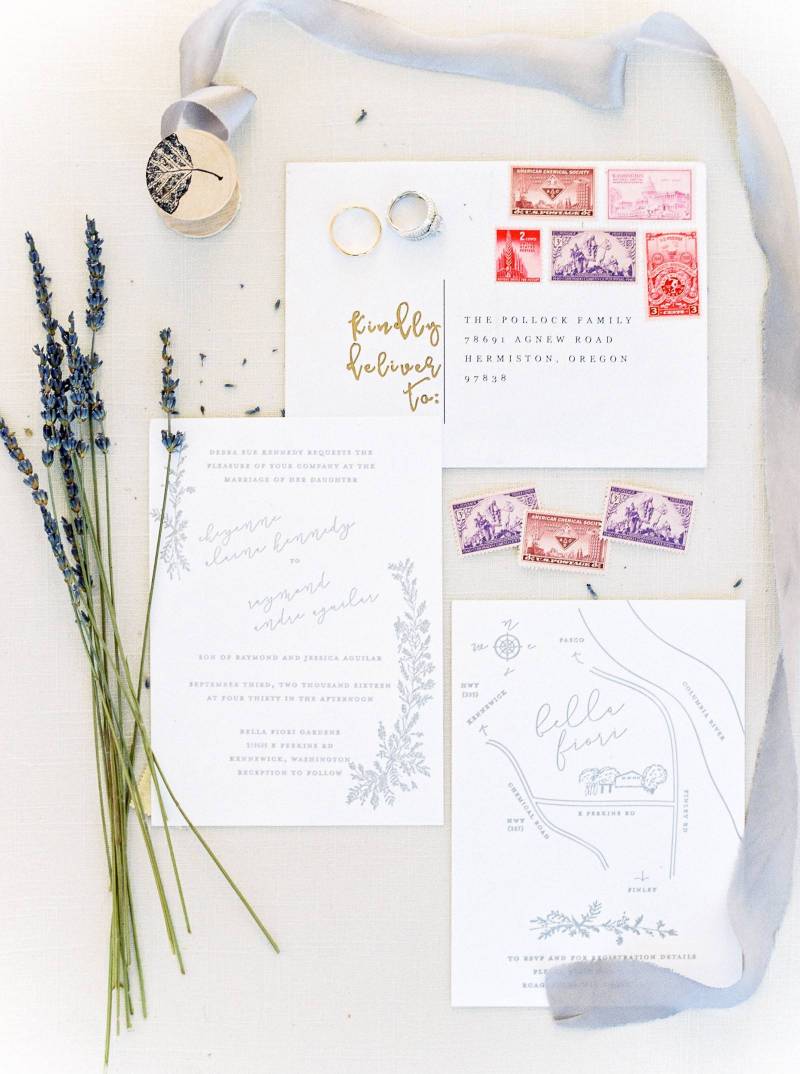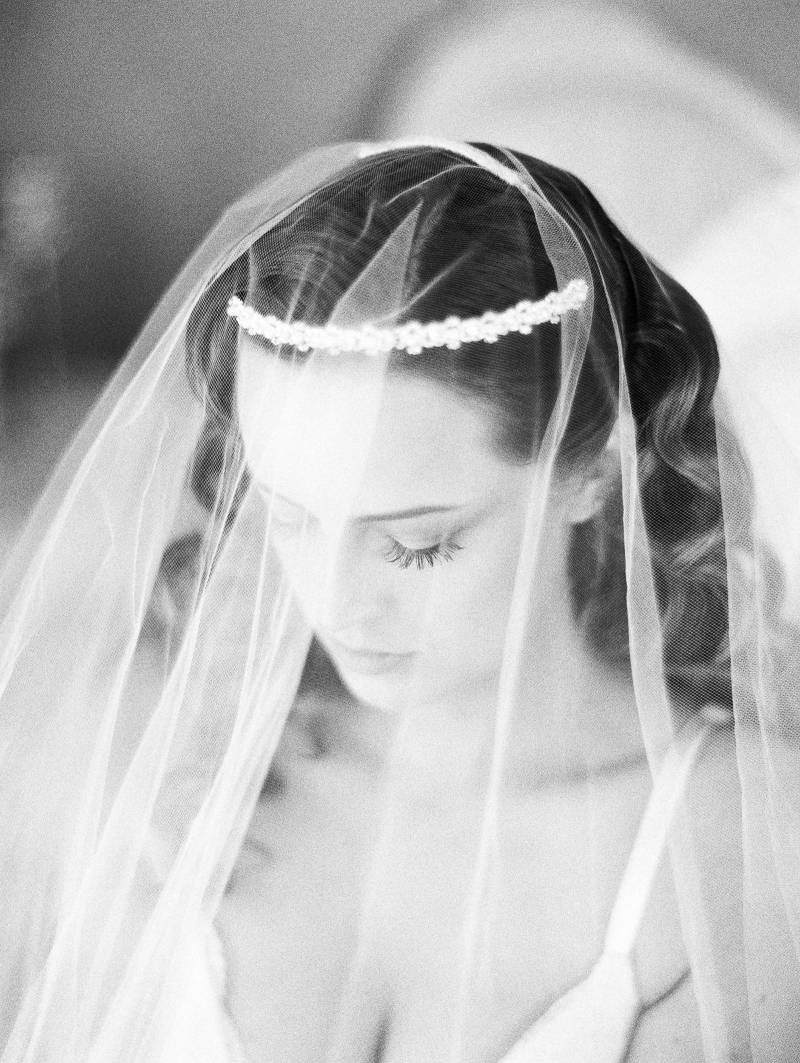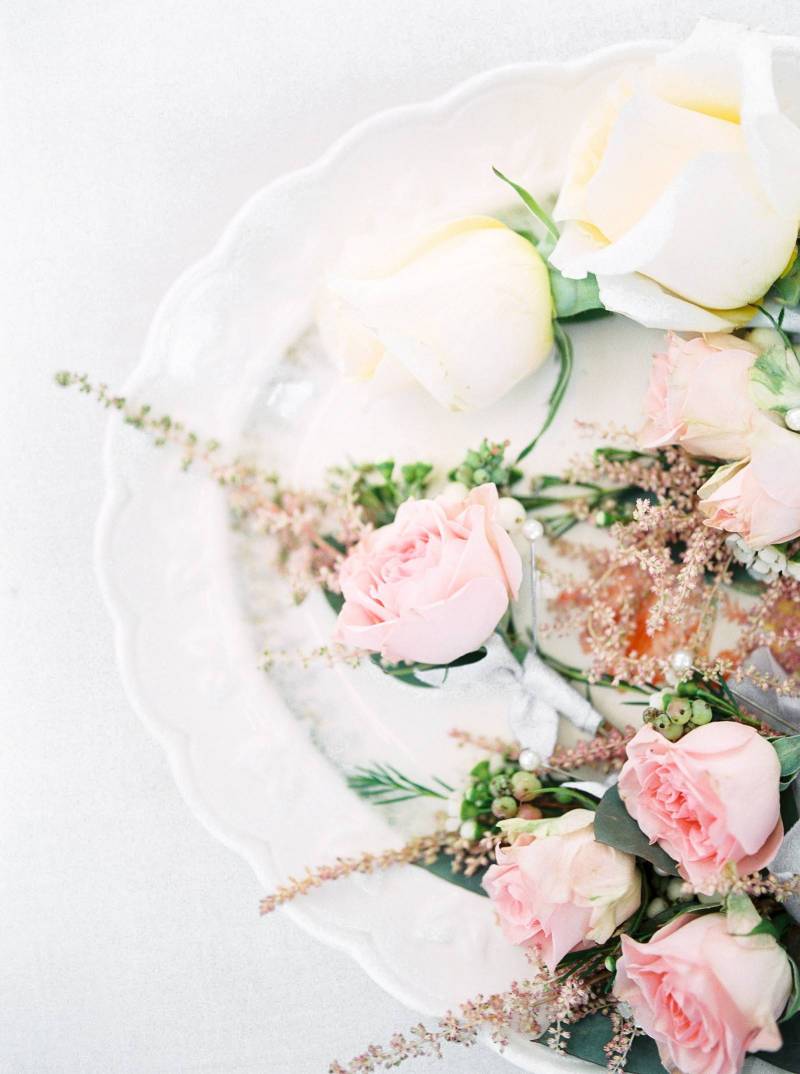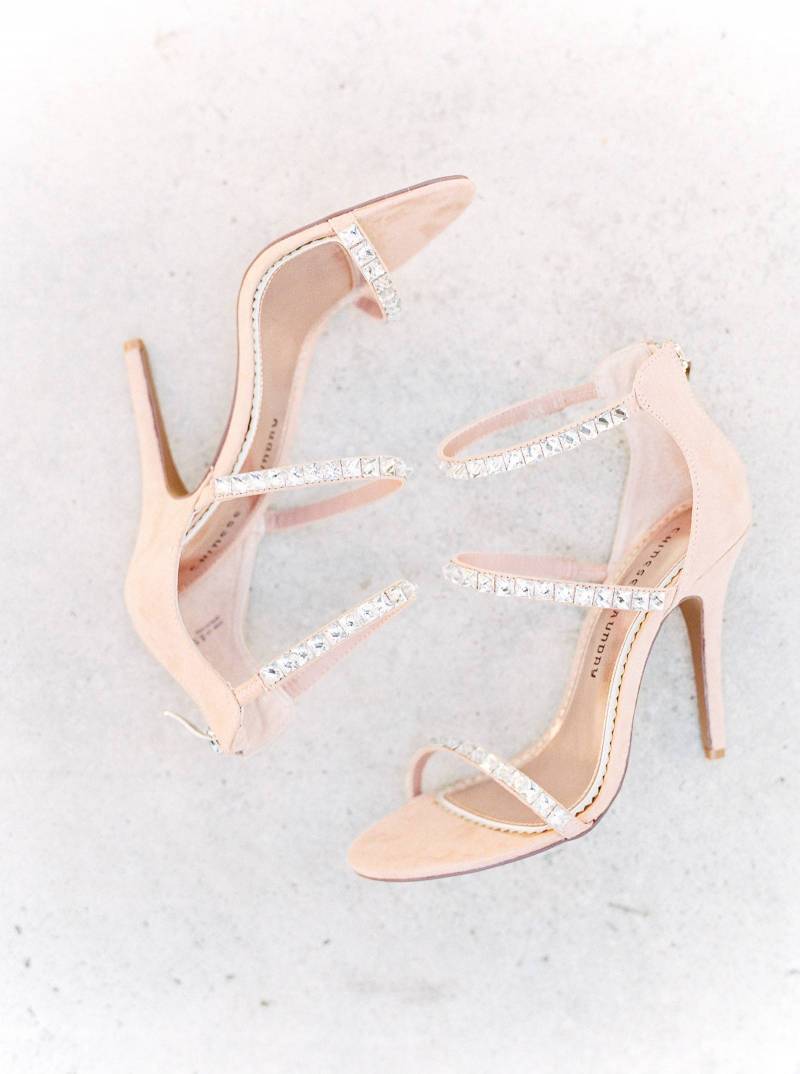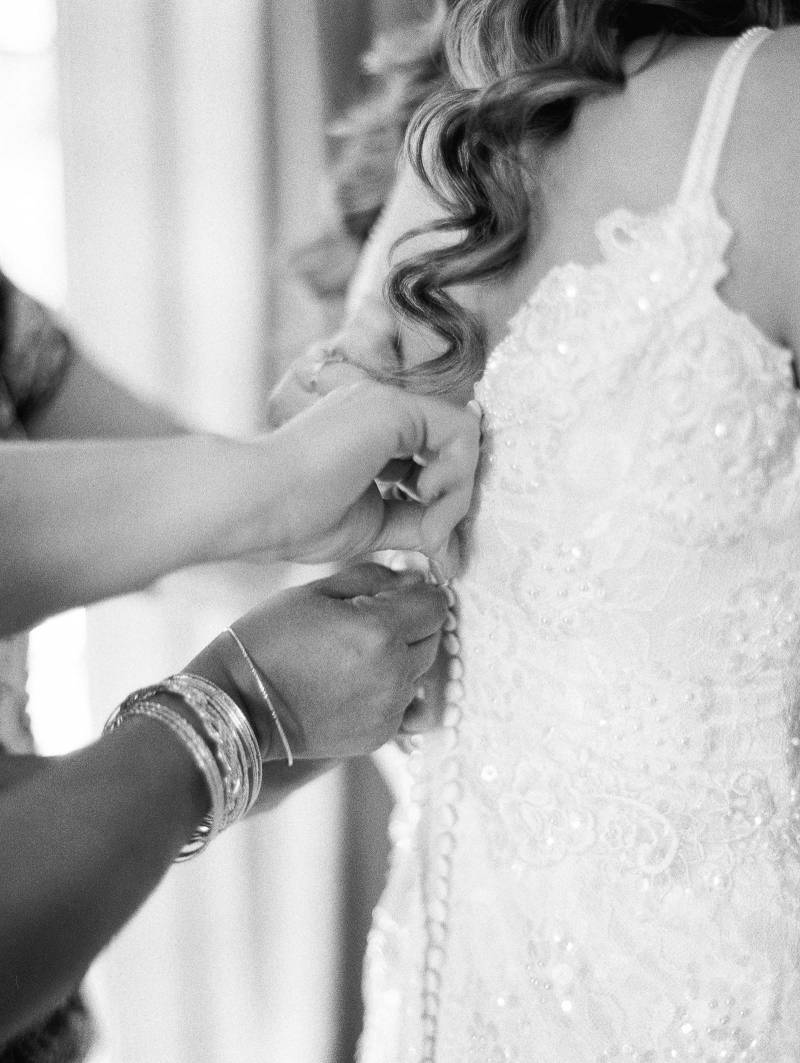 TELL US ABOUT FINDING YOUR WEDDING DRESS: I originally purchased a dress on sale that I fell in love with almost a year before the wedding. As it came closer to the wedding, I started to second guess my dress choice and wasn't so impressed with it as I had been originally. I had lost a little weight and it didn't flatter my body shape anymore. Also, as the theme for my wedding became more clear, the dress didn't seem to fit in. This is when I decided to recreate my mother's wedding dress. While keeping the vintage lace and beading, I removed the 90's sleeves and shoulder pads and was able to create my dream dress.
DESCRIBE YOUR WEDDING FLOWERS: Our wedding flowers consisted of white, pink, and green colours. I wanted the theme of romance to remain in our flowers so we had different variations of roses and greenery to wrap into the garden theme.
FAVOURITE DETAIL OF THE DAY: My favourite detail would be all the vintage and unique finds that we were able to incorporate into our wedding. This made my feel like my day was one-of-a-kind and fit me perfectly.
WHAT ADVICE WOULD YOU GIVE OUT TO A COUPLE PLANNING THEIR WEDDING? I found it easier to start with a venue and build your theme and details around that. I toured more elegant venues, rustic barns, and even someone's backyard before I found our venue and fell in love. We booked our venue over a year before our wedding so I had plenty of time to build details that complemented the venue rather than trying to make a venue fit ideas I already had. Plus sometimes booking early can save you money. We were able to get the venue at a discount due to our early booking!
MOST MEMORABLE MOMENT? Seeing everyone laughing, enjoying themselves, and having a great time. It was at that point that I was able to finally relax and also enjoy myself, and I almost felt proud that all my planning paid off.
ANY OTHER DETAILS THAT HELP TELL THE STORY OF YOUR DAY? I think that our wedding fit our personalities perfectly. It is funny because if you come to our home it is decorated in soft colors, vintage finds, and lots of floral arrangements, very similar to the theme for our wedding. It was the perfect day for us.
IS THERE ANYTHING YOU WOULD CHANGE OR DO DIFFERENTLY? I would have ordered more of our custom monogramed cups. They were such a big hit that people began to take more than their one or two and we had to search the venue for some regular cups to serve drinks from!