Inspired by the sweeping newness of the Spring season, this sunken garden bridal session by Rhode Island Wedding photographer COLLEEN ANNE LENNEHAN included delicate details, muted tones, and soft moments. BLUSH FLORAL DESIGN created a delicate bouquet to complement the spring aesthetic.
The backdrop that EOLIA MANSION provides is both romantic and old-worldly. The mansion itself was built in 1906, and was named after the Greek God for "winds", originally a summer home, the property now attracts thousands of visitors every year. It played into the spring aesthetic perfectly with white blossoms everywhere and the faintest scent of ocean and petals filled the air.
A quote that was incorporated into the editorial was "What is done with love is done well" spoken by the incredible Vincent Van Gogh, which was quoted on the paper goods by ELEPHANT LIMBO used in the flat lays. There were painterly touches as well, from the calligraphy to use of film photos, things that so seamlessly added to the mid-May day.
Anything can be your muse when planning a wedding; a trend, a colour scheme, or even a whole season. Spring brings such a new beginning, the earth blooms again, trees green, and the air warms. All of the wonderful elements that create spring were incorporated into the design. A beautiful head piece with porcelain flowers by BÜSRA SEÇILMIS DESIGN topped a bride drenched in petal appliqués. The invitation suite has subtle notes of spring, from the blush tones to the envelope liners. Nothing was by accident.
For the soft, and ever so feminine bride looking to mirror the sweetness of Spring, the hope is that you can take away bits and pieces from this day and spin them into something that is yours.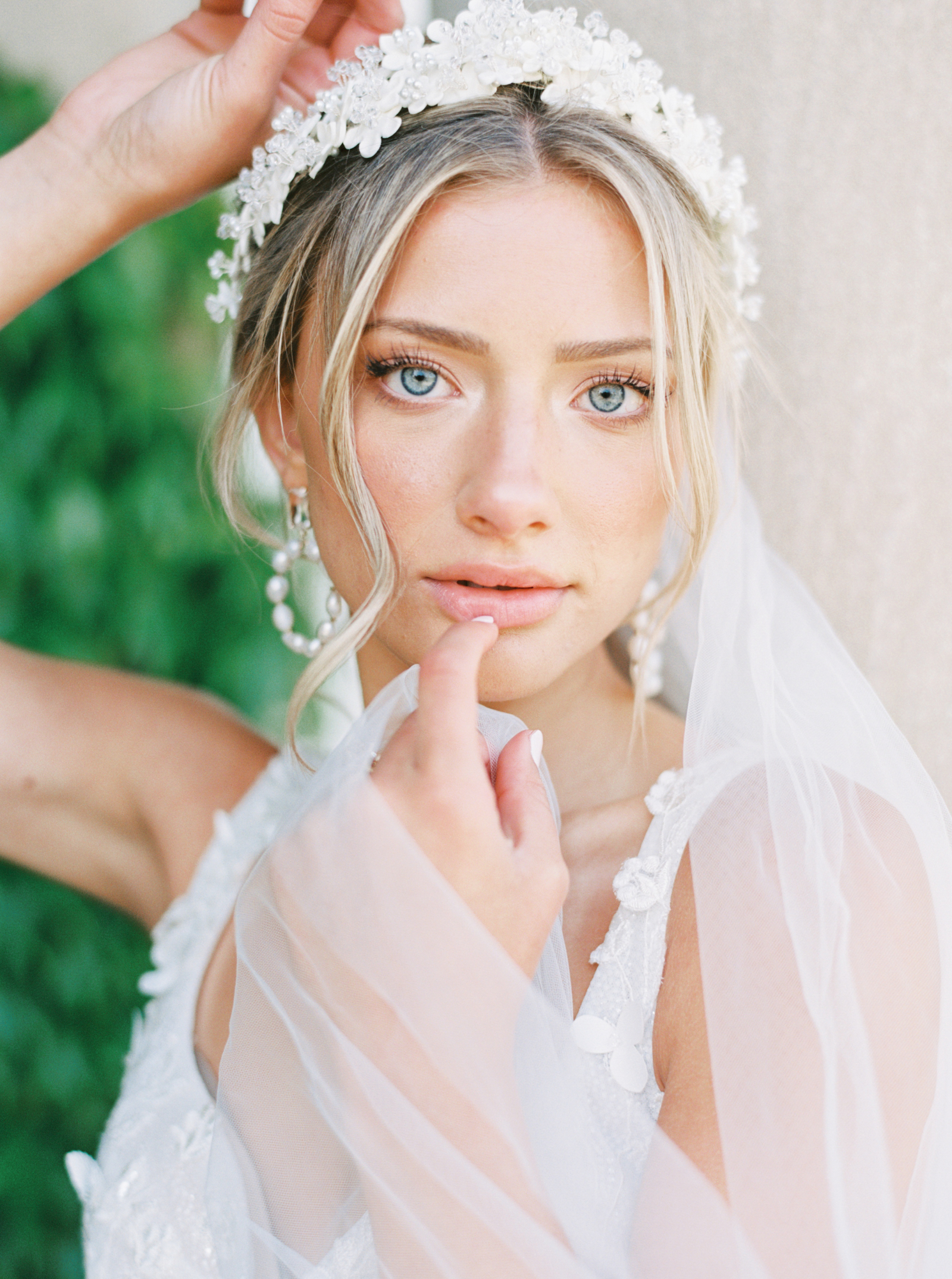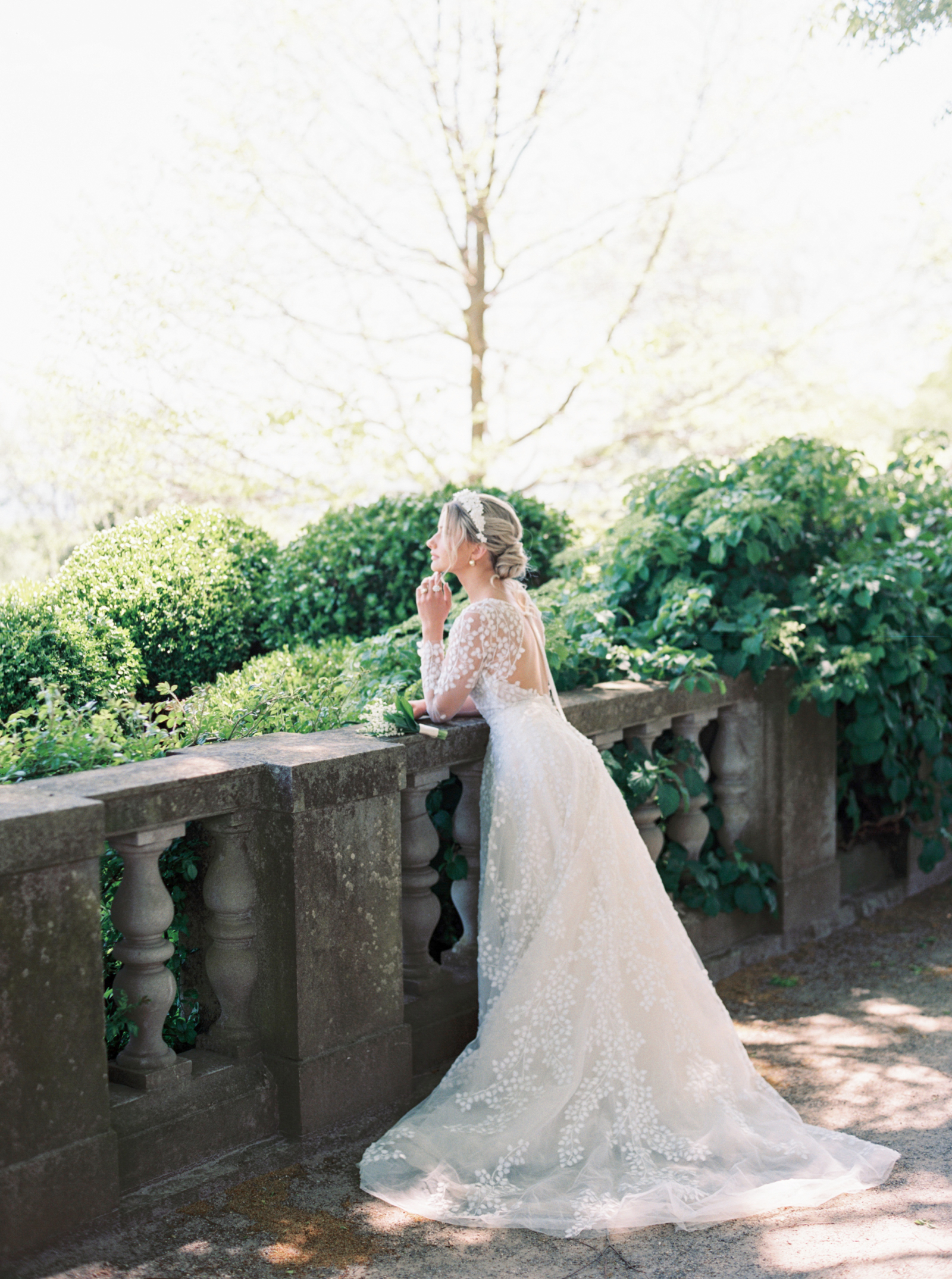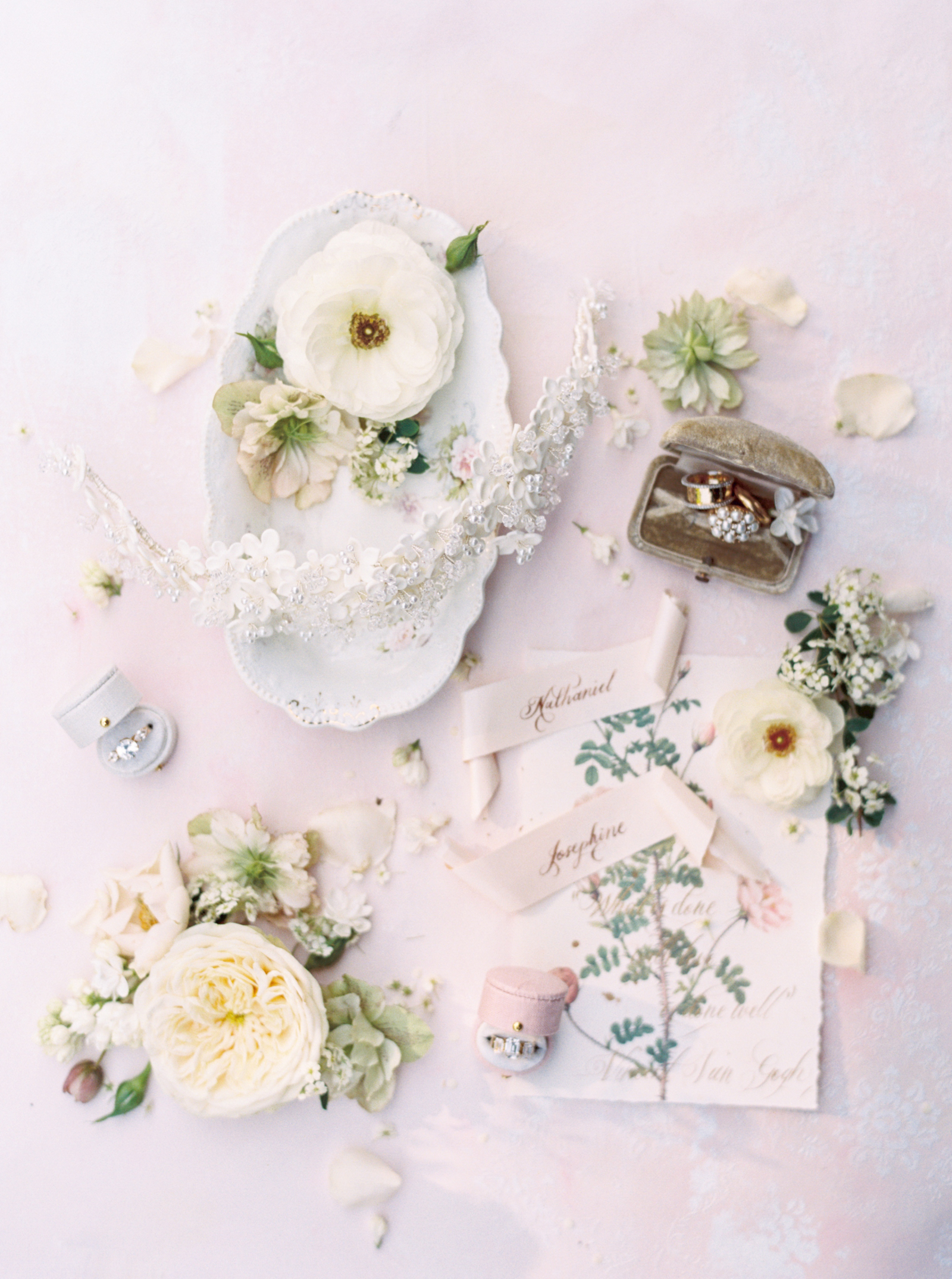 A huge thank you to Rhode Island Wedding photographer COLLEEN ANNE LENNEHAN for sharing this beautiful bridal shoot with us. Colleen's intrigue for photography began at a young age, and over the last twenty plus years it has blossomed into a true passion. She tells us, "I find it so important to document your legacy. I cherish any old family photos I can get my hands on and ultimately, I am driven by the fact that I can capture life's biggest moments. Though my work is for those both near and far, I consistently photograph weddings along the East Coast. I am incredibly inspired by beauty in all forms; paintings, gardens, an antique diamond ring, a soft touch between soulmates. We are surrounded by it everywhere, especially during events celebrating love. You can see more of her portfolio here.