THE VIRGINIA HOUSE in Richmond, Virginia, set the enchanting stage for a truly mesmerising wedding editorial captured by Colorado wedding photographer ALICIA RINKA. With its castle-like architecture and timeless charm, the venue provided an ideal backdrop for a fairy-tale celebration.
Soft hues of pink dominated the colour palette, creating an atmosphere of romance and elegance. The delicate shades adorned every aspect of the décor, from the floral arrangements to the drapery, evoking a sense of ethereal beauty. Styled by JANNA BROWN DESIGN CO. the attention to detail was impeccable, evident in the elegant tablecloth that graced the dining area. Its intricate patterns and fine textures added a touch of sophistication to the overall design, elevating the visual appeal of the reception.
The bride looked like a true princess in her ball gown dress from INES DI SANTO. The gown's intricate lacework and voluminous silhouette added to the magical ambiance, making her the centerpiece of a real-life fairy tale.
In contrast, the groom exuded timeless charm in his classic black and white tuxedo. His attire complemented the bride's ethereal look and added a sense of regal elegance to the celebration.
Touches of vintage elements, such as antique glassware and ornate plates, added a sense of nostalgia to the décor, further enhancing the overall aesthetic.
From the breathtaking venue to the carefully curated details, this wedding inspiration at The Virginia House in Richmond, VA, encapsulated the essence of an ethereal and enchanted celebration, leaving a lasting impression on all who attended.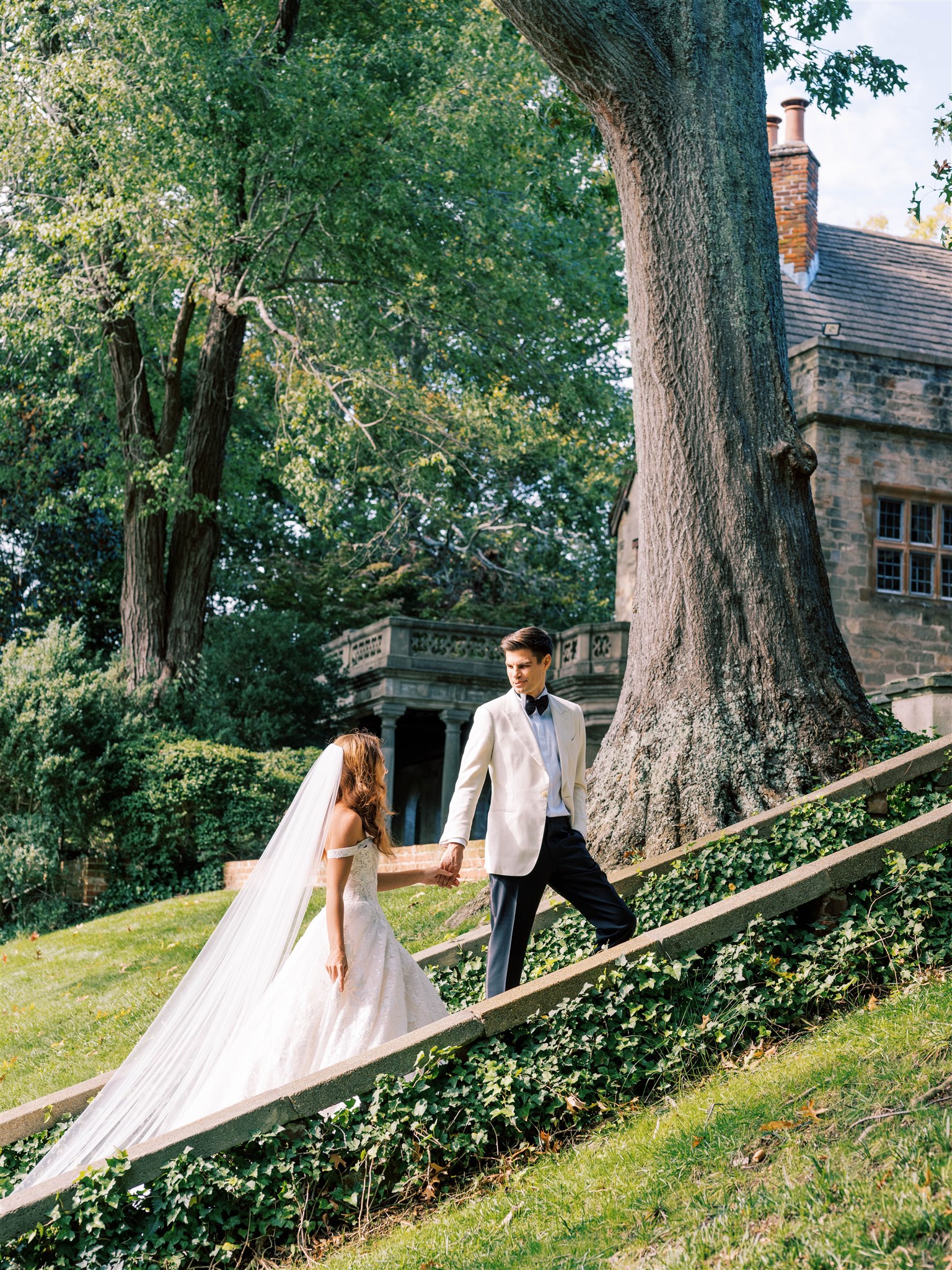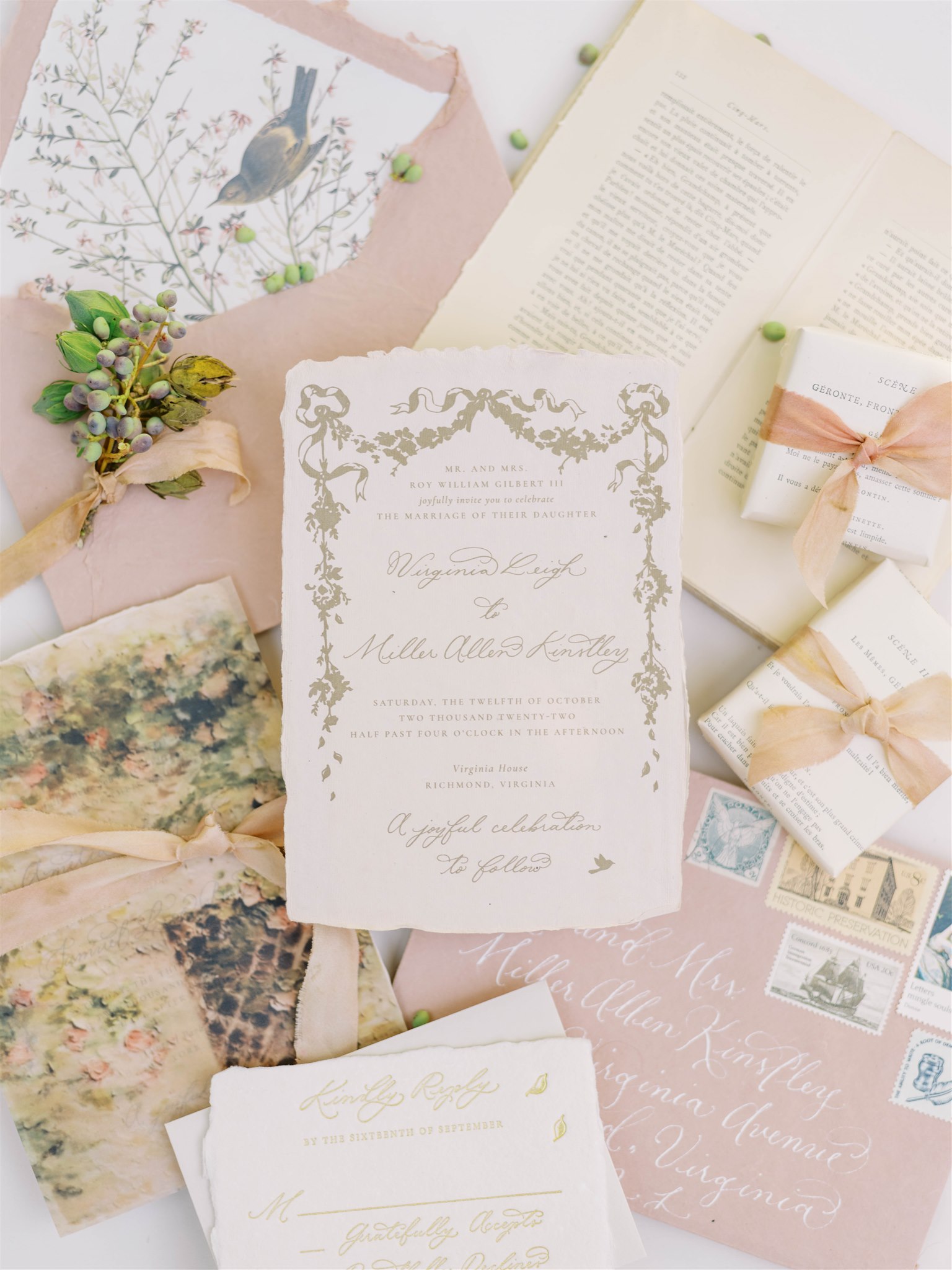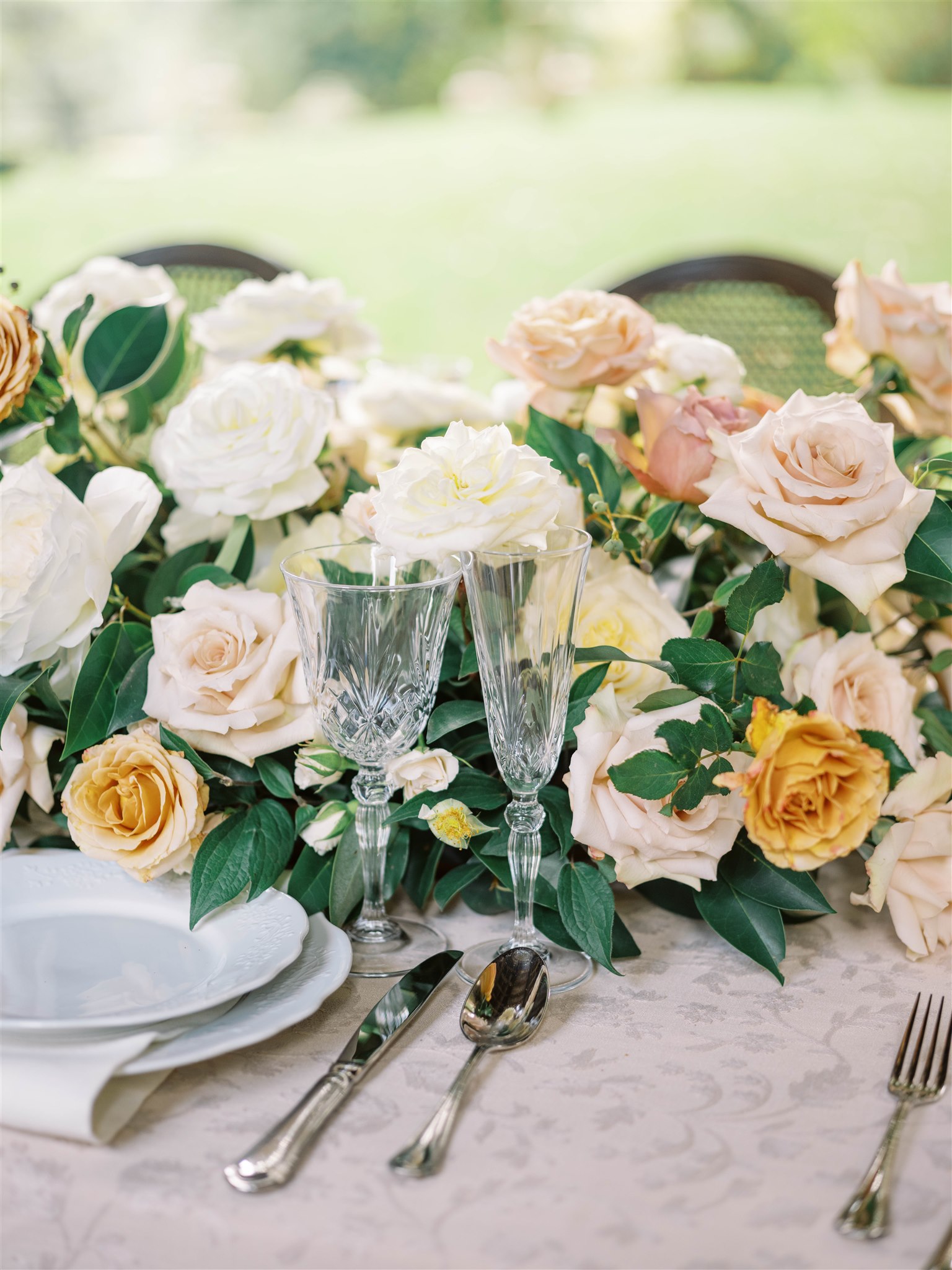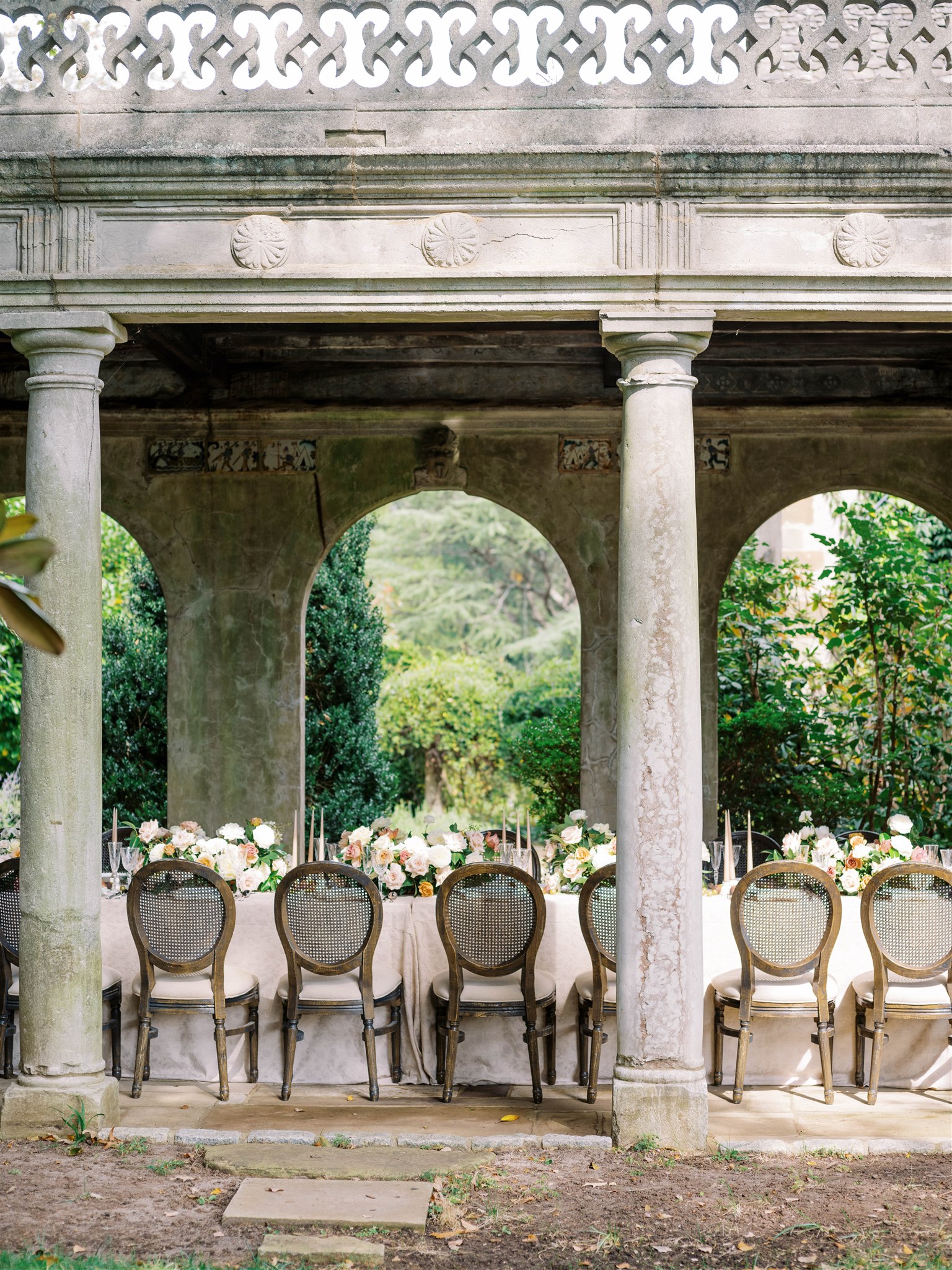 A big thank you to Colorado wedding photographer ALICIA RINKA for sharing such a gorgeous inspiration with us. Alicia is a fine art photographer with a unique style derived from medium format and natural light. Alicia and her team travel worldwide creating unique imagery tailored to their client. Appreciating the beauty of unstructured & editorial memories, Alicia and team dedicate themselves to capturing images with a documentary and refined approach. Each client that she has the privilege to know, has an adoration for modern style, fine art and creating their own history. You can see more of her work in her portfolio here.