Lake Geneva in Wisconsin held many special family memories for Katie & Barrett, so it was an easy decision to hold their wedding there with the lake providing a stunning backdrop. As the groom is from New Zealand they also wanted to incorporate lots of greenery and ferns to be reminiscent of his hometown of Christchurch. We're in love with this colour palette and these stunning images that KYLE JOHN PHOTO has captured of their day... and we especially love the inclusion of their adorable little pup.
Whilst as a couple they didn't do a first look, Katie felt like it was such a special moment when her Dad first saw her. "He didn't see me the whole time I was getting ready so when he came in to meet me before walking me down the aisle it was extremely emotional. I would recommend to any bride who isn't into the idea of a first look, to maybe consider a first look with her father or any significant person in her life. It's definitely full of emotion."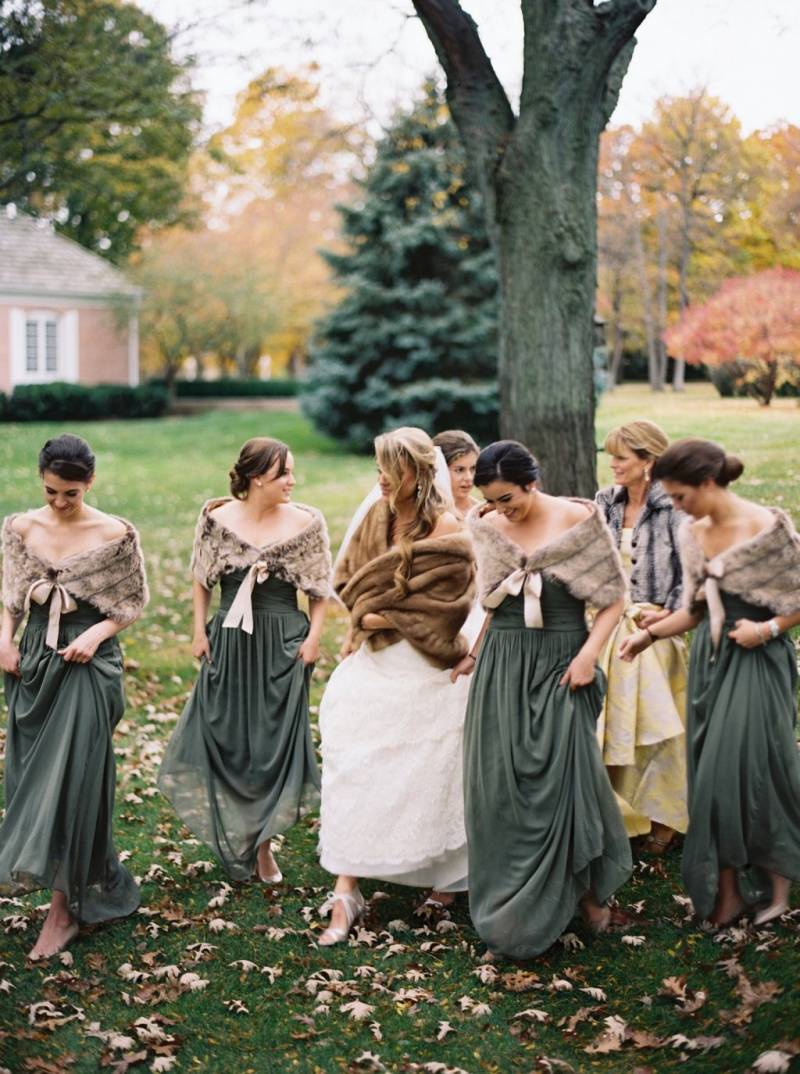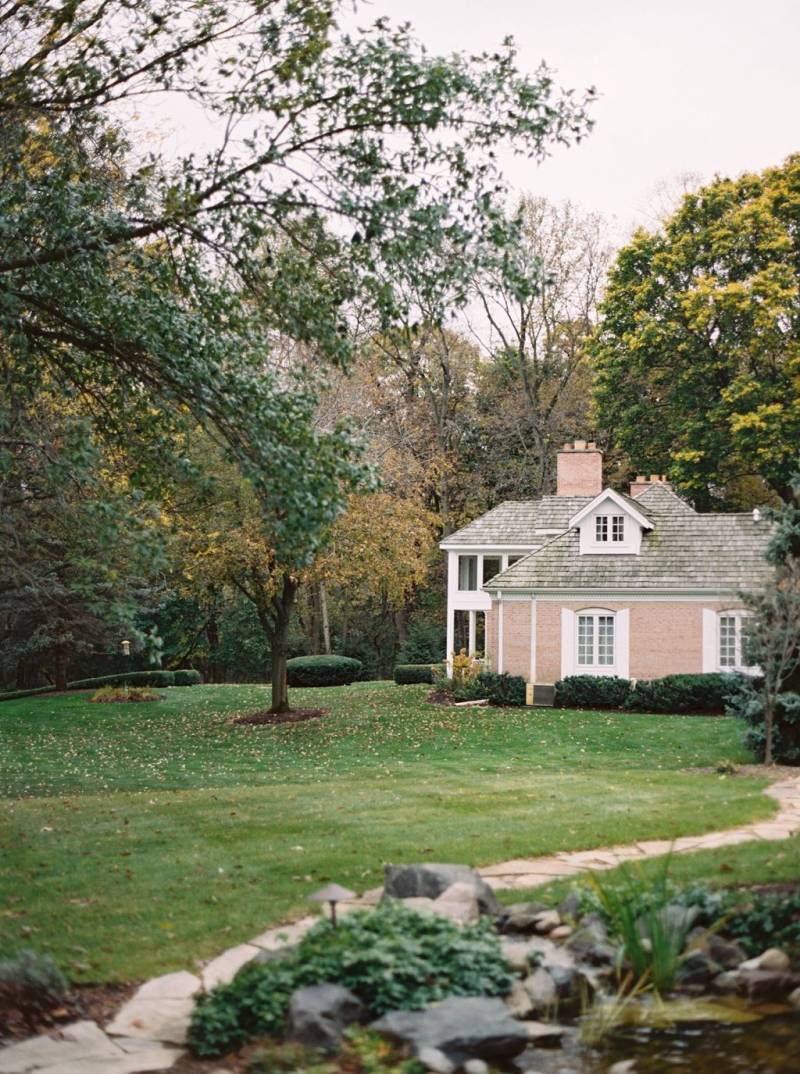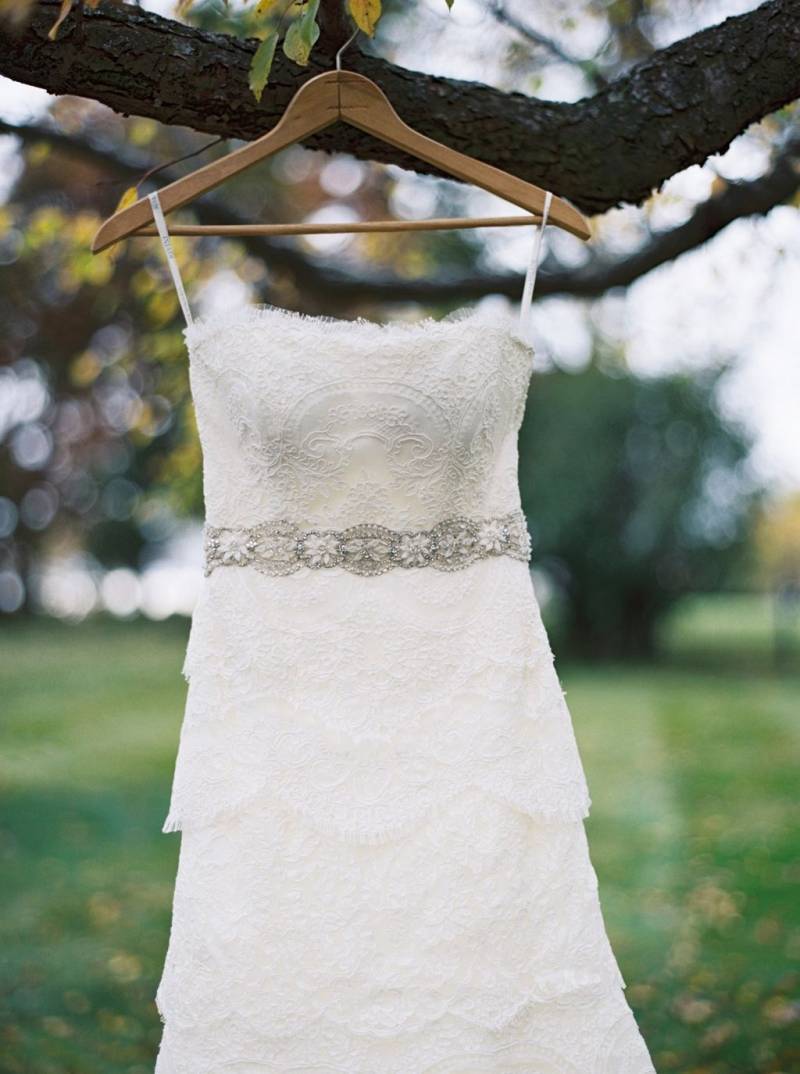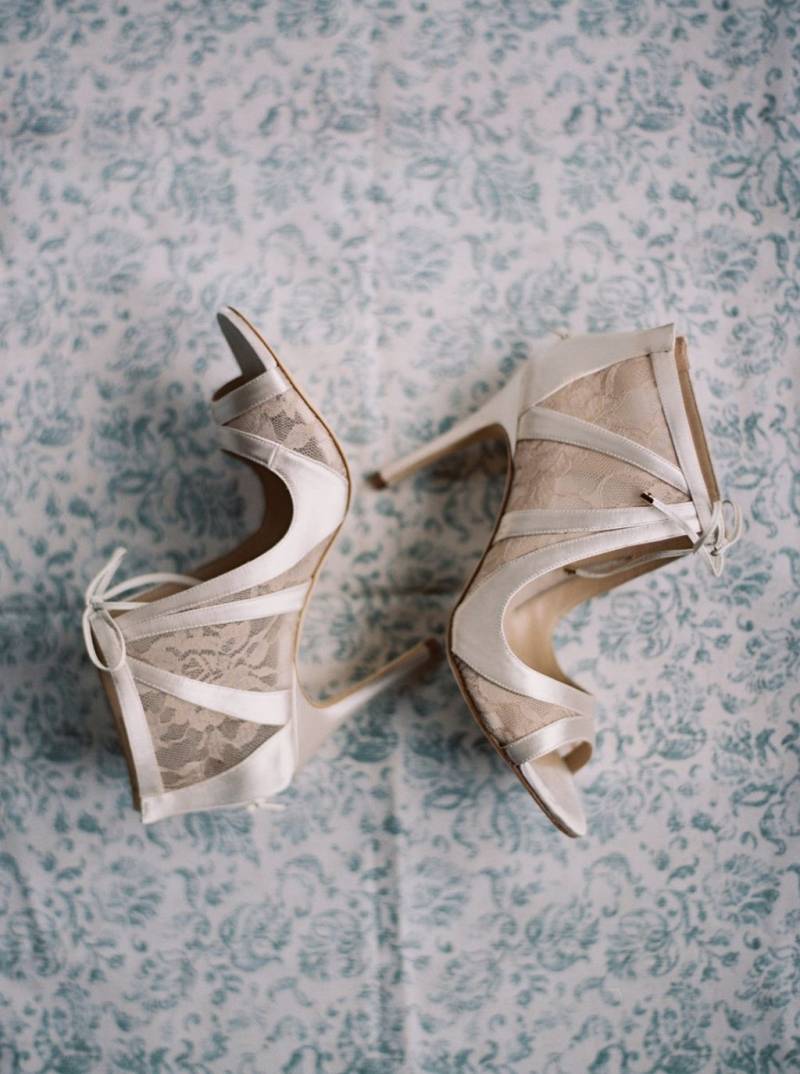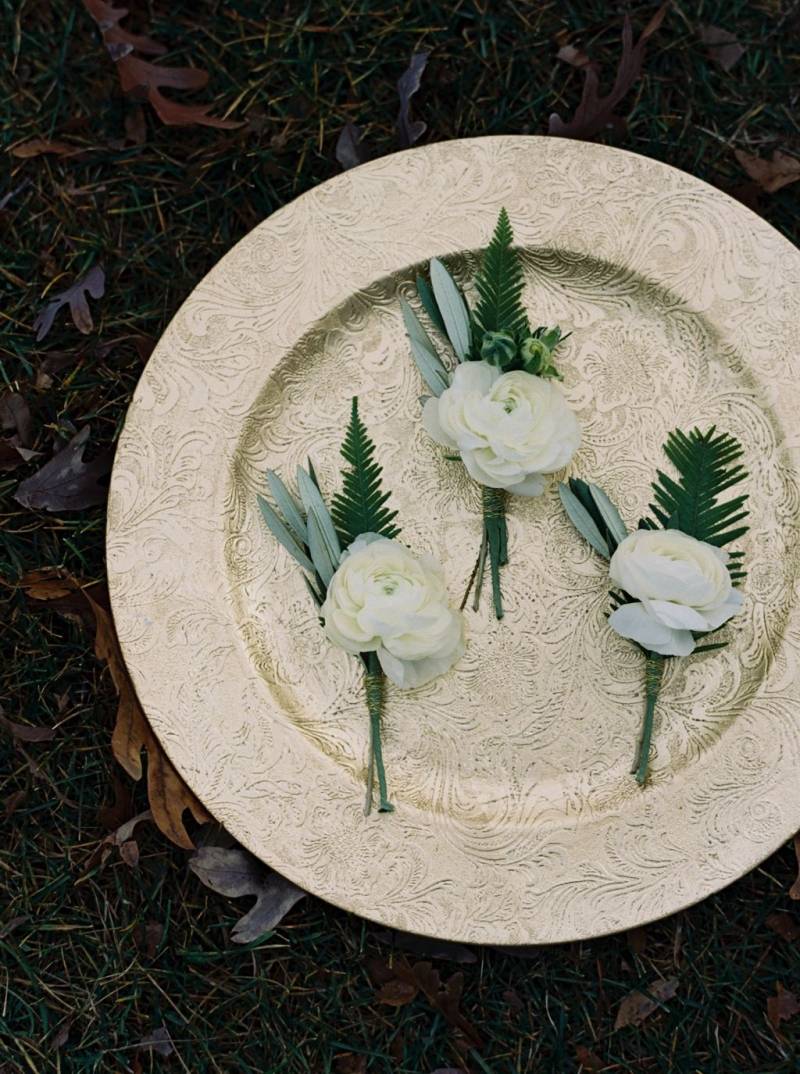 DESCRIBE YOUR WEDDING FLOWERS: Our wedding flowers were a big thing for us. This is where we incorporated a lot of Kiwi influences. We used ferns and lush greens. New Zealand is an extremely green place and it also uses the fern in so much of its imagery. We wanted our flowers to reflect that green New Zealand feel. I would describe my bouquet as a loose, lush, organic-eclectic nosegay with lots of depth and texture. Flowers included in the design were "Patience" English garden roses, "Caramel Antike" English garden roses, olive branches, umbrella ferns, white dahlias, white astillbe and white ranunculus.
TELL US ABOUT YOUR PROPOSAL: Barrett took me back to Ann Arbor, Michigan, where we attended school. On campus there is a legendary "kissing arch." The legend goes that if you kiss your sweetheart under the arch, you are destined to wed. Barrett had, early on in our relationship, stolen a peck under the arch. He took me back to campus. After walking across campus and pointing out significant locations to us as a couple, we stopped at the kissing arch. He dropped down to one knee and reminded me of that kiss from years earlier. He asked, and I said yes!

TELL US ABOUT FINDING YOUR WEDDING DRESS: I found my dress at Bella Bianca Bridal. I tried the dress on my first day searching for a dress, but couldn't accept that I had found THE dress on the first day. So I left empty handed. I went to a few more bridal salons, but couldn't get the dress from the first day out of my head. I returned later and put the gown back on. When my Mother cried the second time I put it on, I knew it was the one.
I loved the lace in my dress. Lace was a must have for me because I wanted to look very bridal. I wanted something that had a vintage feel. I am an odd mix of traditional meets bohemian, and I think my dress definitely helped me achieve that.
MOST MEMORABLE MOMENT? My most memorable moment was when my veil flew off mid ceremony. We were working with the most romantic, albeit blustery, day, and the wind got a hold of my veil and off it flew. I remember laughing with Barrett at the alter. We just looked at each other with a carefree smile and it really sank in what the day was about. It was such a funny, candid moment with my best friend.