Kristy & Jim had the best of both worlds at their Margaret River, Western Australia wedding. Holding their ceremony on the beach and then also having vineyards on hand for some beautiful portraits by BEN YEW PHOTOGRAPHY. As the couple were working through their planning the wedding style evolved organically. Inspired by a singular photo Kristy saw of a French provincial style piece of furniture, they chose to have an outdoor sit-down dinner held at CREDARO WINES. "We spend a lot of time in the Margret River region and loved the idea of a weekend wedding as our family and friends come from all over so it meant we had more time to celebrate with them. We chose the beach because we both love the beach and the idea of not having too wear shoes to our wedding! Point Piquet was the perfect place as it was secluded but still captured the beauty of the southwest coast."
"CREDARO we just fell in love with as soon as we looked at it. We planned a trip down south to look at venues and the guys there were just so lovely and accommodating (a lot of the other places we looked at had very strict curfews and rules regarding decorating). We thought the setting was stunning with the view over the vines and the pillars on the building feeling sort of Tuscan was also a massive selling point as I thought it would mean we would get a wider range of beautiful contrasting places to take photos on the day, though if you ask Jim its just because he likes Italy."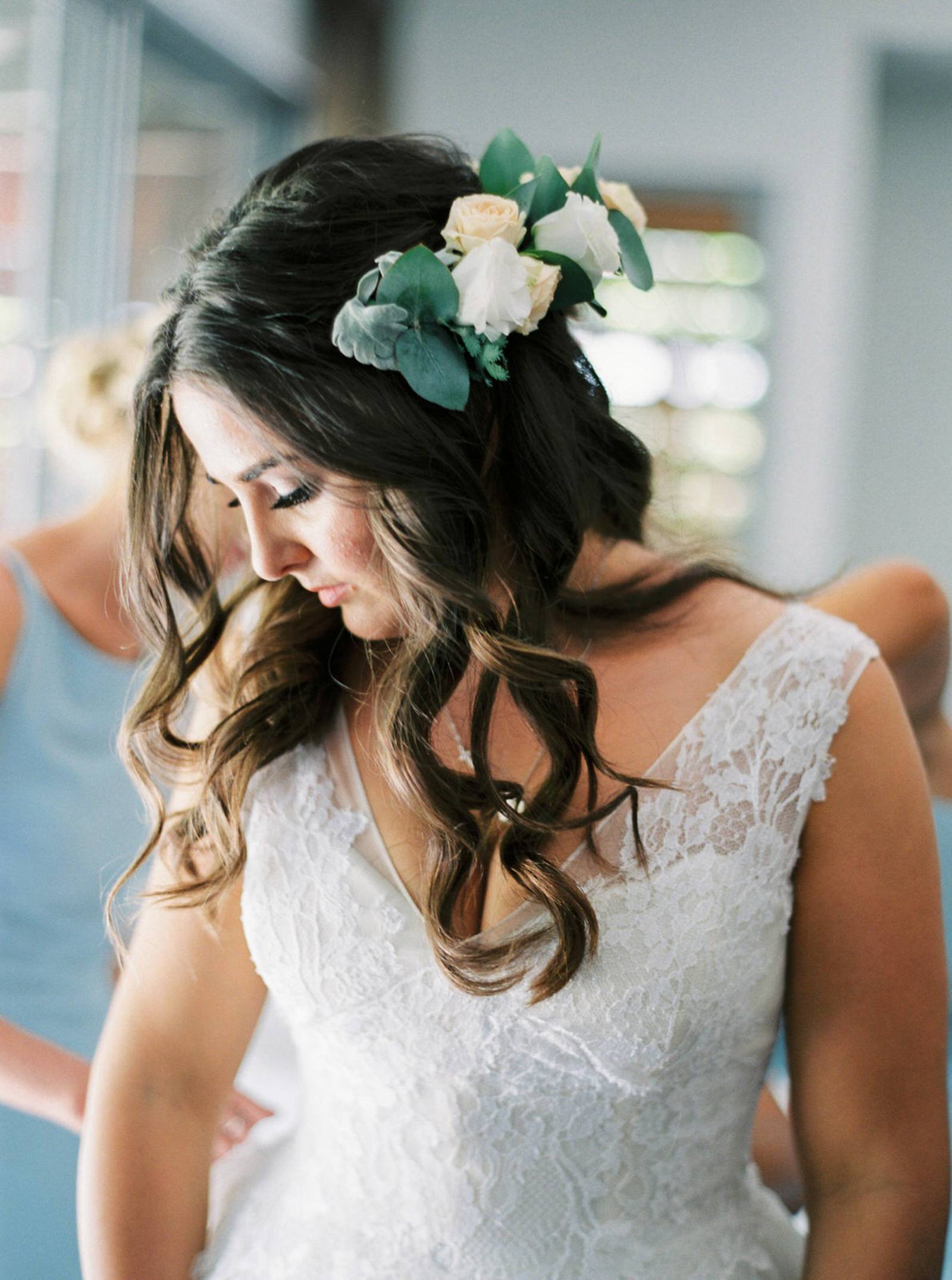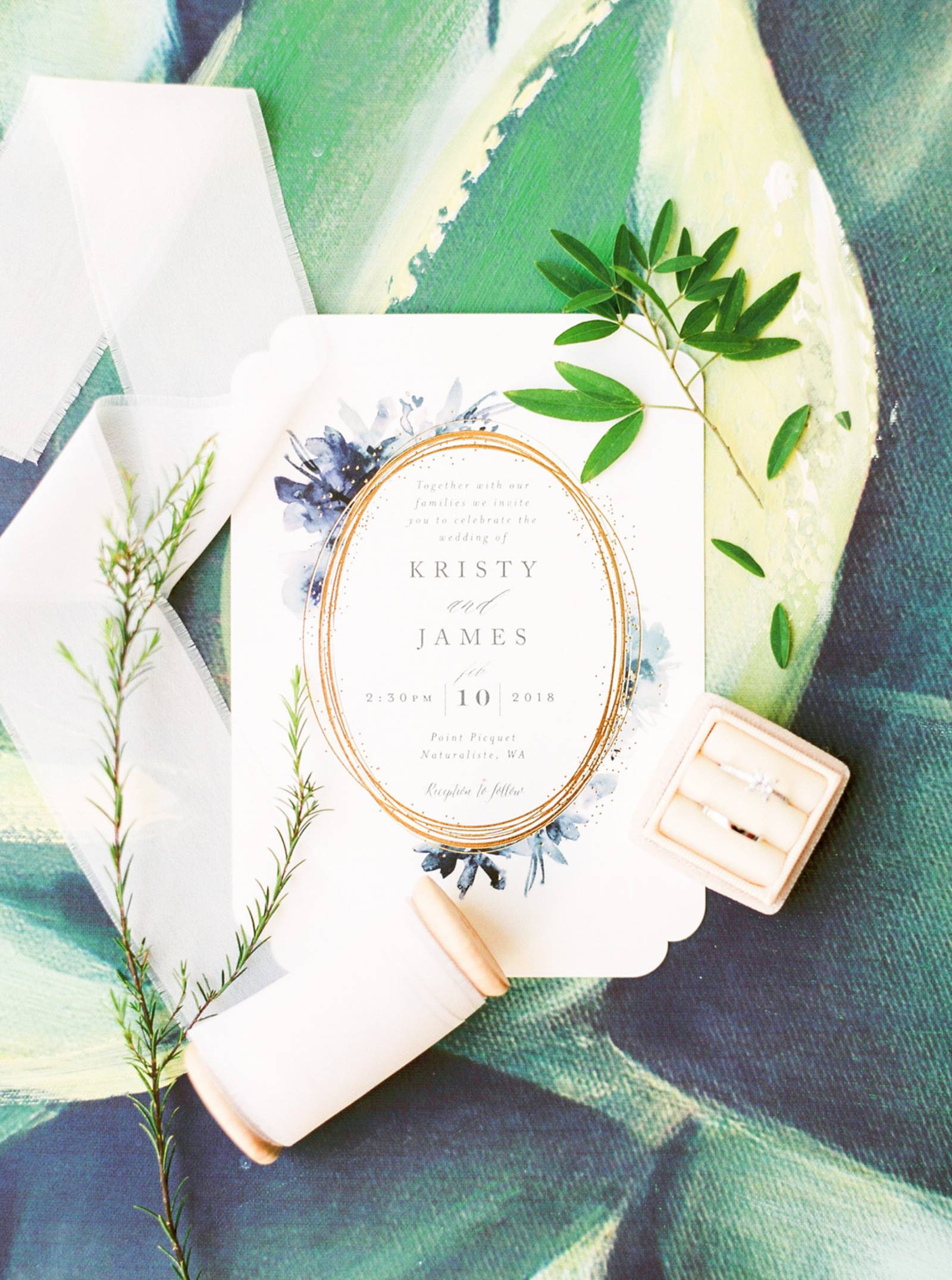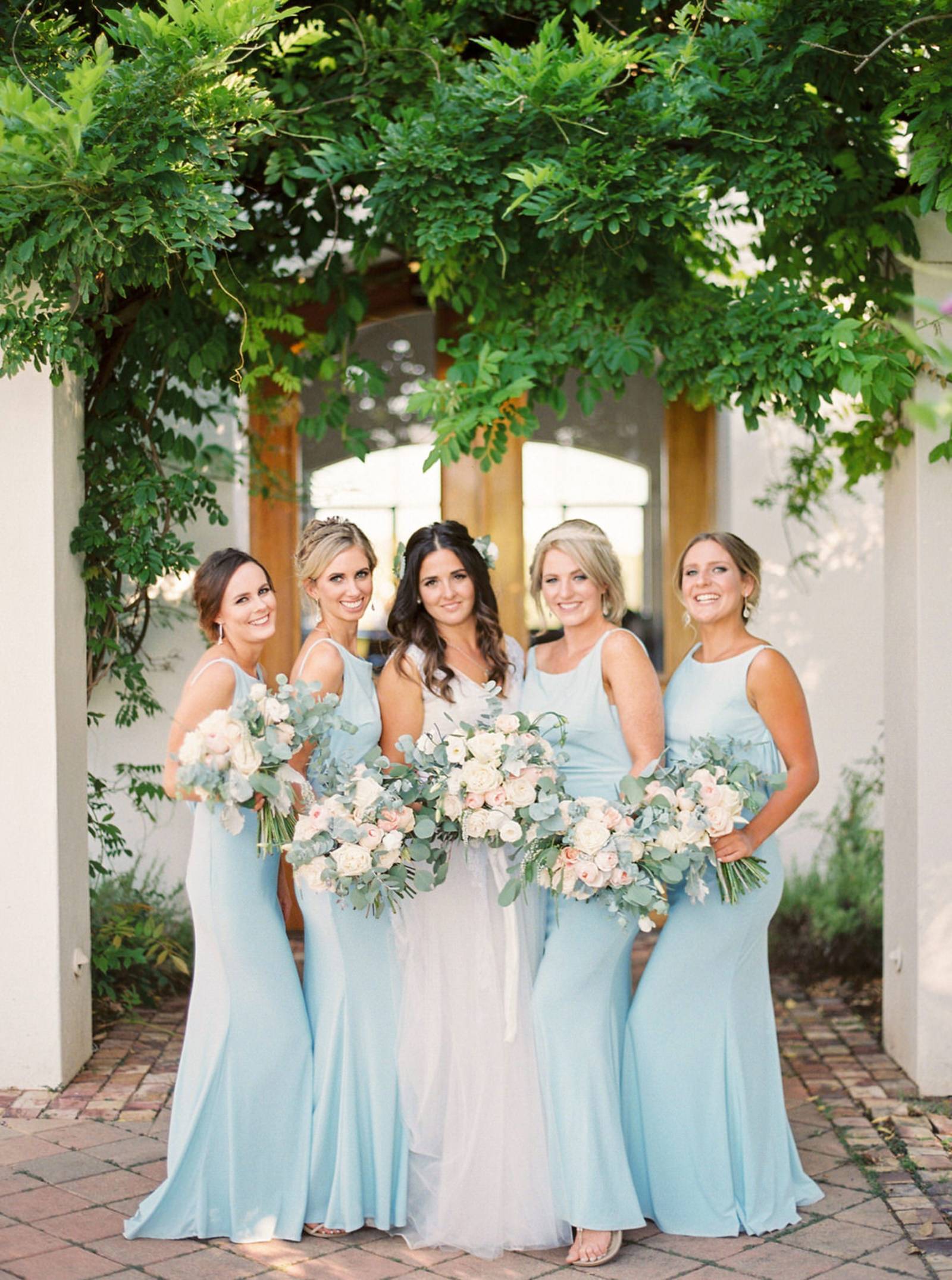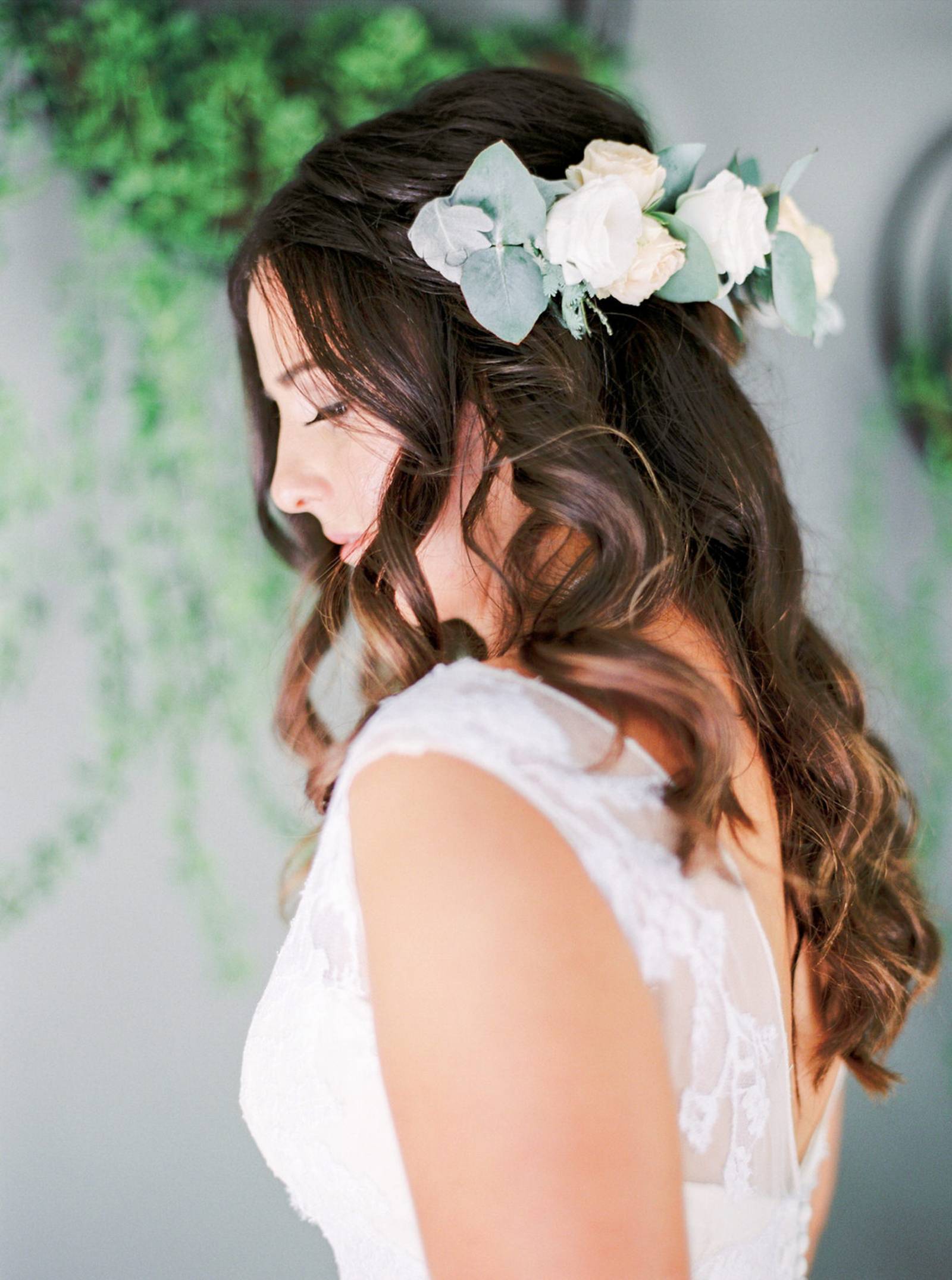 HOW DID YOU MEET? We met at a bar in Perth, nothing very exciting! What was meant to be a girl's night out before going home to work for the summer ended with three of our friendship group meeting their current partners who were also friends! Cupid was obviously out that night!
TELL US ABOUT YOUR PROPOSAL: Jim proposed on our 5th anniversary, he booked in at a resort and proposed in the room. It was perfect for us, I am a massive introvert so any public proposal would have sent me into a panic! He got down on one knee, there was a lot of crying and then we spent the afternoon drinking cocktails by the pool!
TELL US ABOUT FINDING YOUR WEDDING DRESS: The wedding dress process was exhausting! I could never find anything that was perfectly what I wanted which is where pinterest is both a blessing and a curse! I decided last minute to go to a trunk show at Oxford Bridal for Angela Marcuccio Bridal with one of my bridesmaids and loved parts of three of her dresses. They were the first dresses I had tried on that I was genuinely excited to get married in! She very kindly agreed to amalgamate the three and then I had my perfect dress!
DID YOU HAVE ANY DIY ELEMENTS? Most of the wedding! Well the decorations anyway, the ceremony signage, menus, seating plan and wishing well I made. Most of the table décor I sourced over the 18 months preceding the wedding, I also made the bridesmaids robes (which we completely forgot to take with us, leading to a mad dash to find replacements the morning of the wedding!) and champagne glasses.
DESCRIBE YOUR WEDDING FLOWERS: I absolutely loved my flowers; my florist was a miracle worker! The loose cool toned greenery mixed in with the pastels that perfectly complemented my flower crown was exactly how I had hoped they would look!
WHAT ADVICE WOULD YOU GIVE OUT TO A COUPLE PLANNING THEIR WEDDING? Don't try and do too much in the days leading up, it is better to leave it too the professionals and save yourself the stress! Try and take some time out with your husband on the day, it goes so fast it all becomes a blur otherwise. My biggest piece of advice is too go with the flow on the day, don't let it stress you. Our wedding reception had too be moved half way through the reception due to the wind and although it was not how I planned everything it actually worked out well as we had a more intimate dance floor and everybody mingled.
MOST MEMORABLE MOMENT? The most memorable part of the day for me would be our first dance. The whole day went so fast that I think it was probably the first time I could really just focus on Jim and nothing else without anyone interrupting us! For Jim the most memorable part was watching me walk down the aisle.
TELL US A LITTLE ABOUT YOUR HONEYMOON: We haven't had it yet! In a less than ideal twist in timing I started at Medical School three weeks before our wedding! So we are planning our honeymoon for the end of the year, currently we are heading to Argentina, Brazil, Peru, California, Hawaii and Japan so we will definitely make up for the delay then!
IS THERE ANYTHING YOU WOULD CHANGE OR DO DIFFERENTLY? I wouldn't change a thing!