We're chatting with Alabama wedding photographer APRIL WHINERY today, and getting to know more about what makes her tick. Based in Tuscaloosa, April creates bright, intentional and inviting images on both film and digital cameras. With a calming and joyful approach, she loves to capture the candid moments throughout a wedding day. April considers it a privilege, in the highest regard and with the utmost gratitude, to have the opportunity to capture life's most precious moments and deepest loves and to deliver timeless images that make you feel the exact emotions that you felt in those moments.
WHAT MADE YOU WANT TO BECOME A PHOTOGRAPHER? From a young age, I remember always wanting to capture moments of everything around me. From family vacations to the hours spent with friends, I wanted everyone to remember our priceless memories. Shortly after picking up a film camera for the first time in 2020, I found out that my grandmother photographed weddings on film. The connection her and I share feels just as special as a film image.
TELL US A BIT ABOUT YOUR PATH TO GET THERE. For my twenty-first birthday I wanted a new camera. A few weeks later, one of my friends in college knew about my beloved birthday gift and asked me to take her graduation portraits. Several months after that, another college friend asked me to photograph her wedding. I eagerly said yes! I knew on that day that becoming a photographer was an unexpected but cherished gift that God had given me. Although, my favourite part of this story so far has been my transition from being an elementary Spanish teacher to going full time as a photographer. As much as I loved being a teacher, I knew switching careers is what the Lord had for me. I set certain criteria on myself… it happened… I entered my last year of teaching… and four months later my "criteria" crumbled. However, I remember never doubting for a second in that moment that despite what I thought I had planned, this plan was still unfolding before me in a way I couldn't have imagined for myself - and it was better! I absolutely love what I do.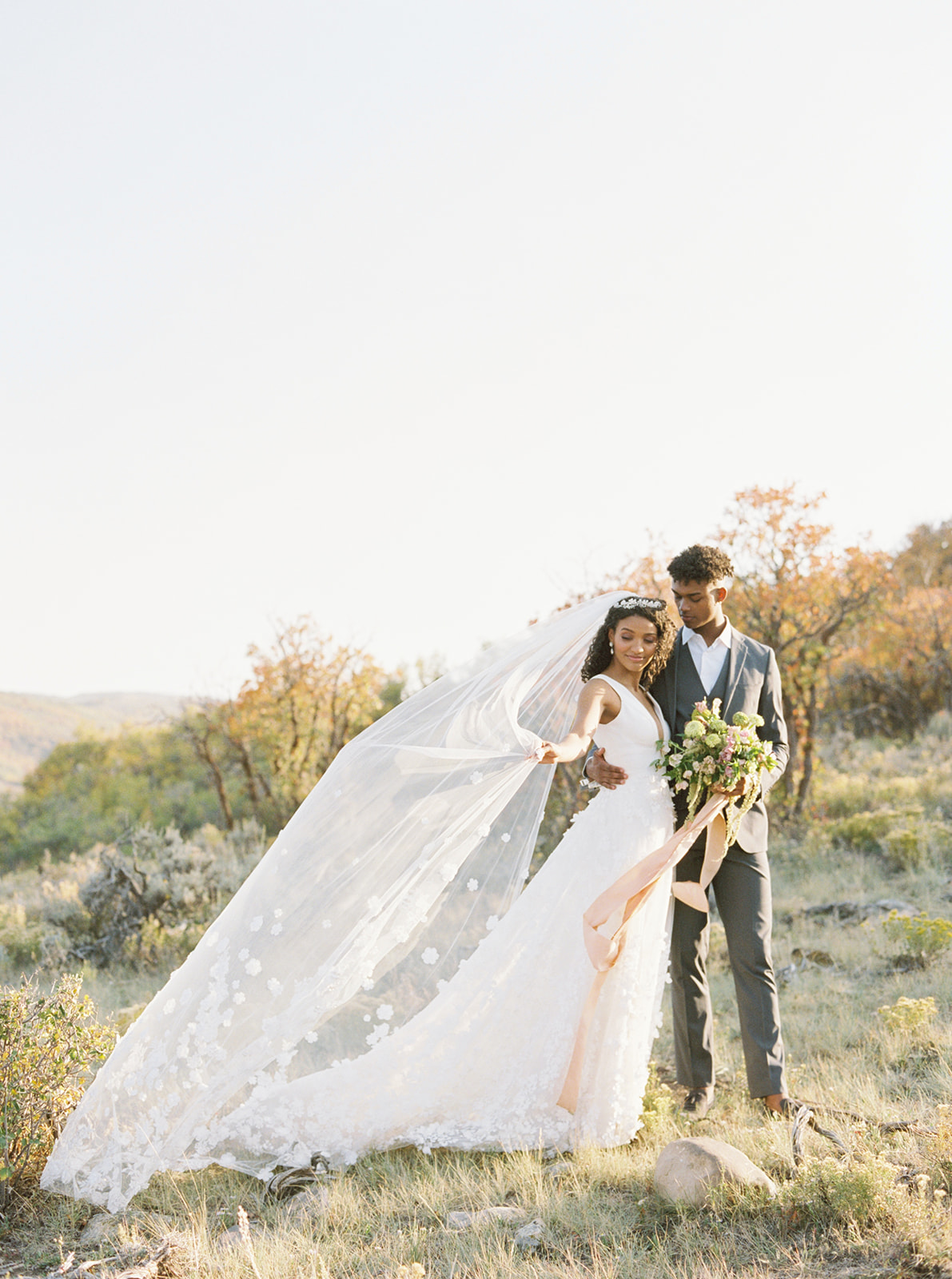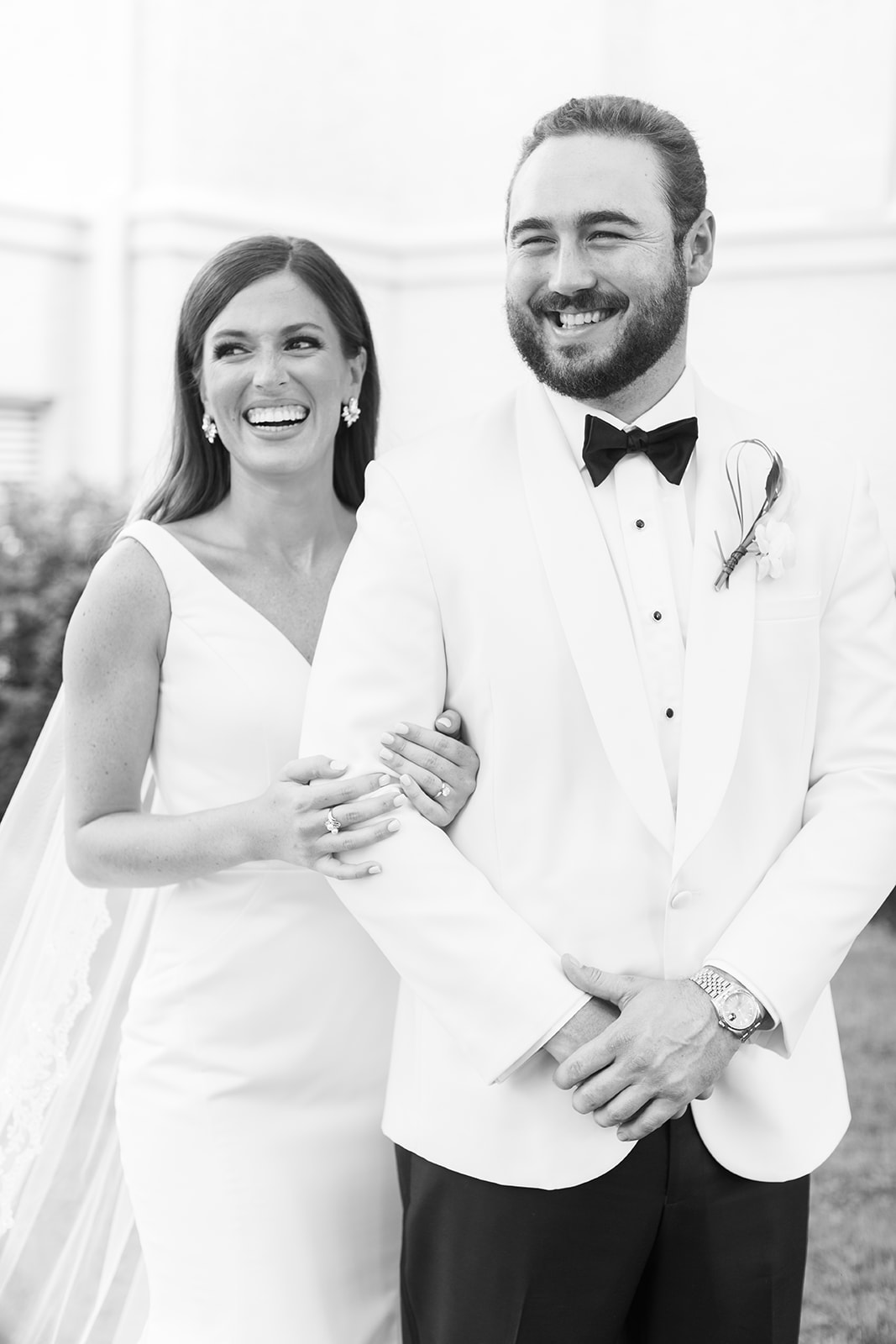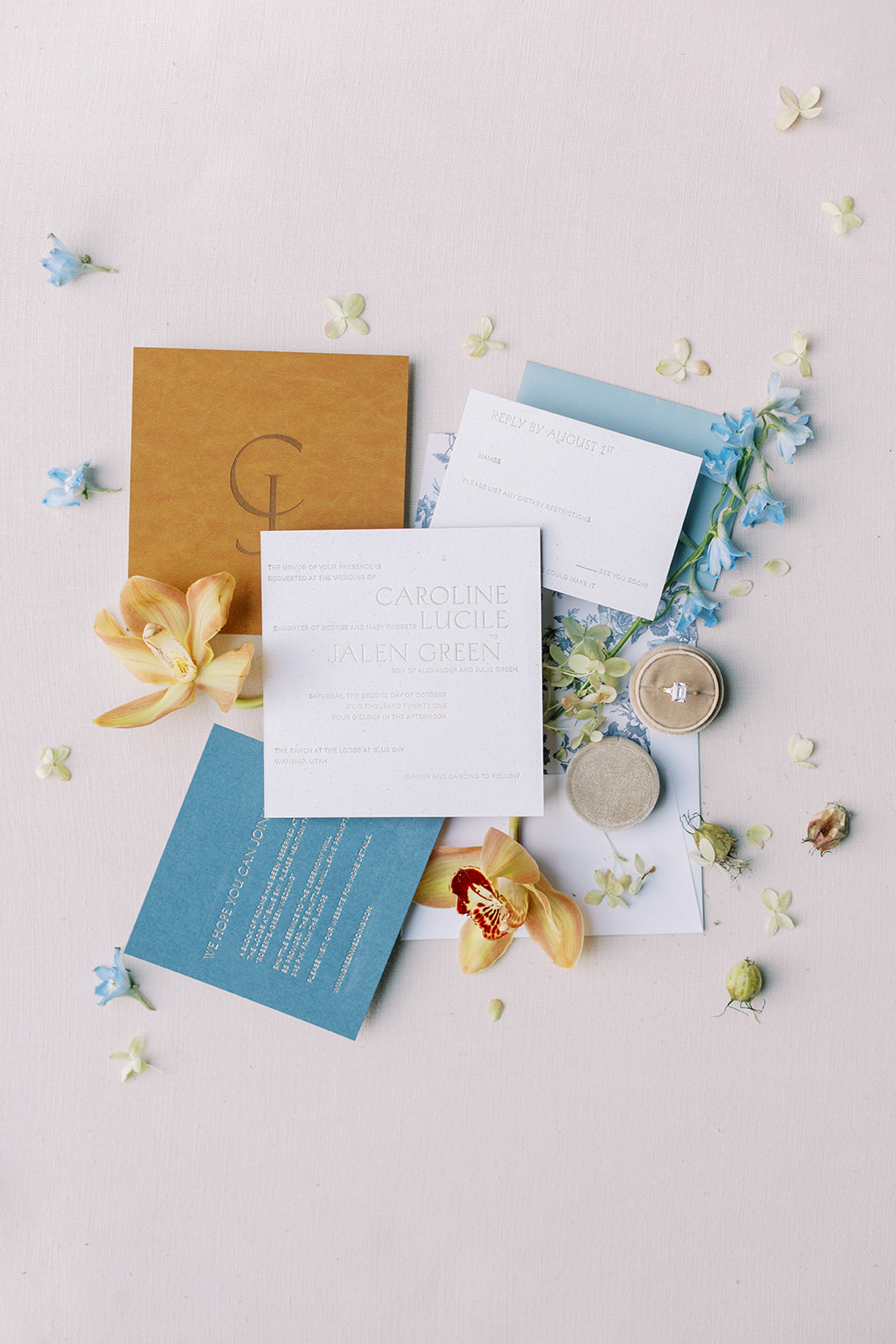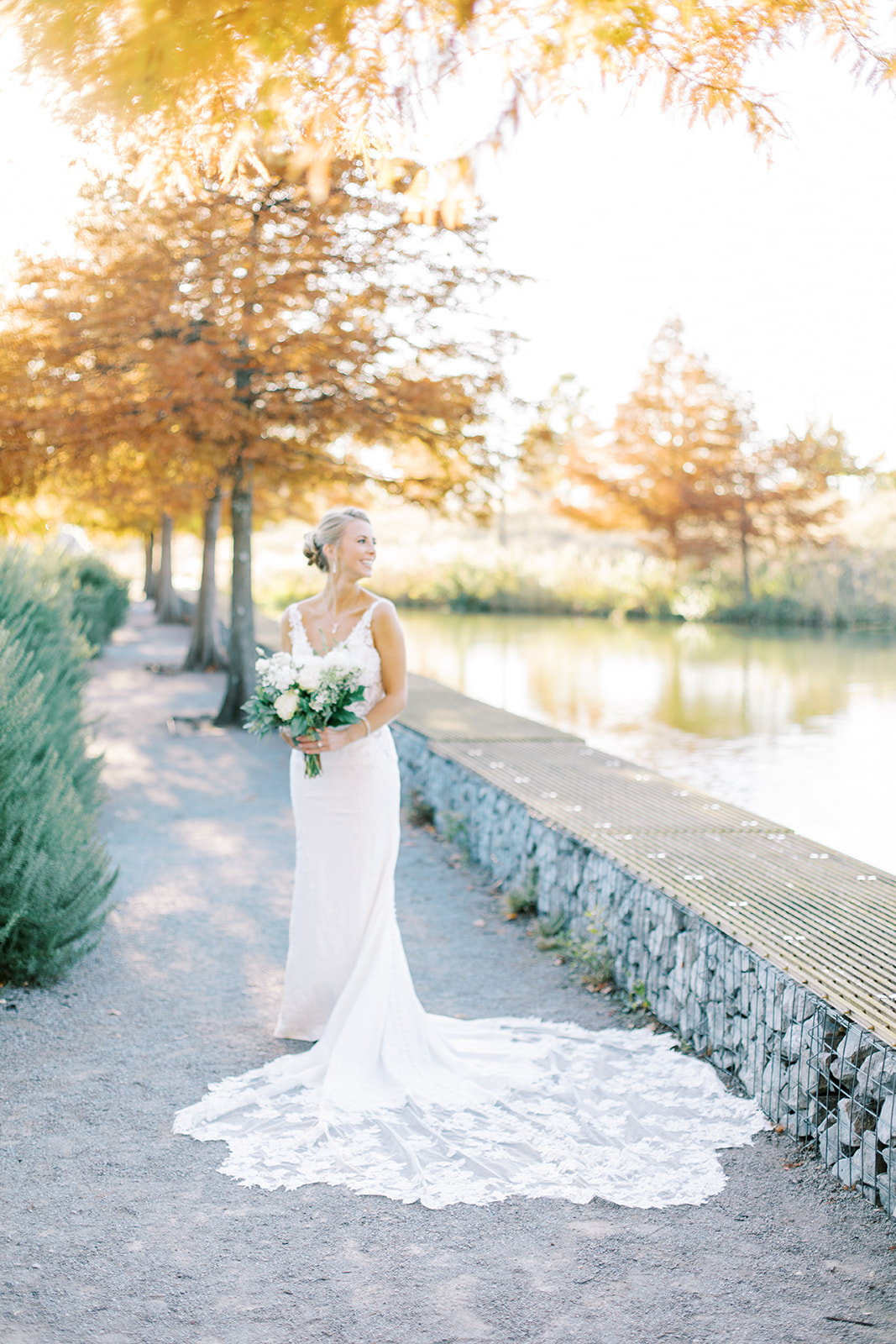 HOW WOULD YOU DESCRIBE YOUR STYLE? Timeless, inviting, and full of joy. It is imagery you always want to hang and moments you always remember how they felt.
WHAT DO YOU LOVE MOST ABOUT WEDDINGS? I love loving others. It is my heart's true joy and why I do what I do. I love celebrating the bride and groom every moment - from before they see each other, during portraits, after saying their "I do's"... I always want my couples to feel just how much I love and care for them!
CAN YOU RECALL YOUR FAVOURITE WEDDING EXPERIENCE? One of my favourite wedding experiences was Blair and Austin's first look. Right before Blair tapped Austin's shoulder, she looked back at me with the biggest smile on her face. She was so excited for him to turn around! After the two hugged, Blair whispered something in Austin's ear. What she said… I'll never know, but I captured their sweet laugh after the fact! This photo is from that moment. It was a real moment and speaks to their relationship with one another, and that's what photos from your wedding day should do. It's about you and your love for each other!

SHARE YOUR FAVOURITE IMAGE WITH US AND TELL US WHY. One of my favourite images is the film image below of Randee getting dressed with her mom, grandmother, sister, and sister-in-law surrounding her. I took a step back on the other side of the hotel bed to capture these women preparing this sweet bride and letting it all unfold.
ASIDE FROM FAMILY & FRIENDS, THREE THINGS YOU CAN'T LIVE WITHOUT? Jesus, Diet Coke, and flowers!
WHERE WOULD WE FIND YOU ON A SUNDAY MORNING? I love to start my Sundays early and slow. A few early snuggles with my mini goldendoodle, Buddy, while sipping on iced coffee with worship music playing before getting ready for church.
HOW WOULD YOU SPEND YOUR IDEAL DAY OFF? I would start my ideal day off by spending the morning with my sweet dog, Buddy, snuggled on the couch. Then I would take a lovely afternoon walk, haha maybe some shopping too, followed by going out to dinner with my best friends!