"I knew there was something really special about Alfonzo and Katie the first time I met them" says Seattle wedding photographer JANET LIN. "They are the sweetest couple, and just have this tender, sweet sense about them that leaves everyone around them feeling grateful. During the speeches at Katie and Alfonzo's wedding I dare say there was not a dry eye around. As a mental health crisis specialist, Katie works tirelessly (usually the night shift) serving people when they are in their moment of greatest need. Day in and day out, she puts others first and gives all she has to serve in a mental health capacity. Alfonzo is the most supportive and adoring partner and when the two come together, the whole room lights up! Their wedding day at the Iconic ADMIRAL'S HOUSE on the Seattle Waterfront brought both of their families together in a celebration that was both joy-filled and deeply emotional. It was such a beautiful union with guests joining them from around the world."
WHAT WAS THE INSPIRATION BEHIND YOUR WEDDING STYLE? The inspiration was found from looking at modern wedding styles online and in magazines and wanting to keep the wedding light and airy to an extent - as if it was in the summer. I say to an extent because although we did not have a 'traditional' ceremony, I wanted to keep some traditional aspects like my romantic veil, similar bridesmaid dresses and grooms' tuxes, the arch, a procession before the ceremony etc.
WHAT DID YOU CHOOSE THIS LOCATION? Being from Seattle, my affinity for water is quench, especially with Ballard as nostalgic as it is for me. I found that having guests venture up the hill to beautiful Magnolia would be a great way for Alfonzo's family from California and my east coast relatives to experience that special area of Seattle where we spend a lot of our time.
TELL US ABOUT YOUR PROPOSAL: We were in New York City, visiting my family, and it was our three-year anniversary. After a lovely dinner next to Central Park, we decided to walk through a bit of the park and came upon the Alice in Wonderland statue. Alfonzo, knowing the original whimsical Disney feature was my favourite movie as a kid, got down on one knee, next to the White Rabbit. For me, as it was dark outside, the timing helped give an air of privacy for the very special moment.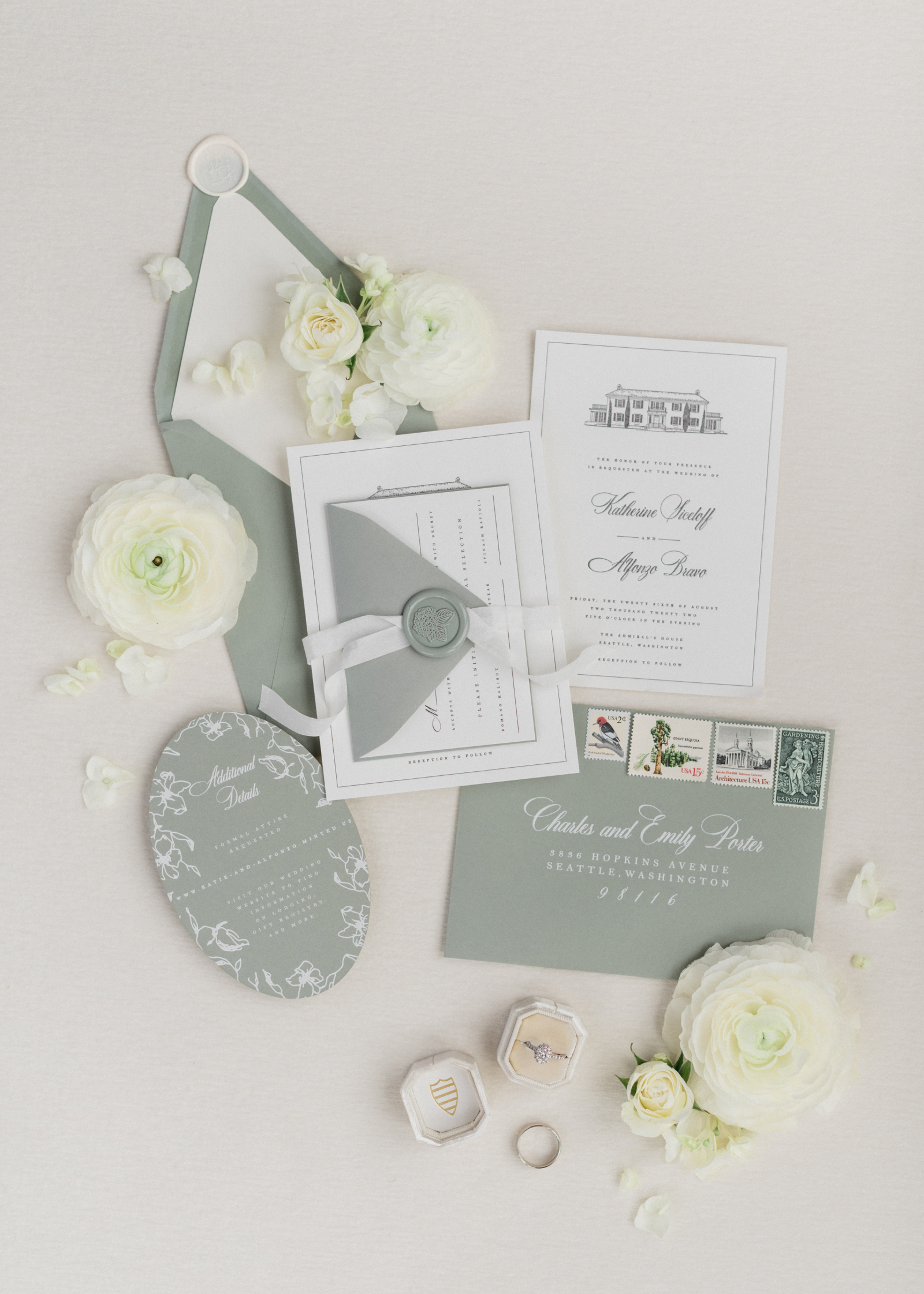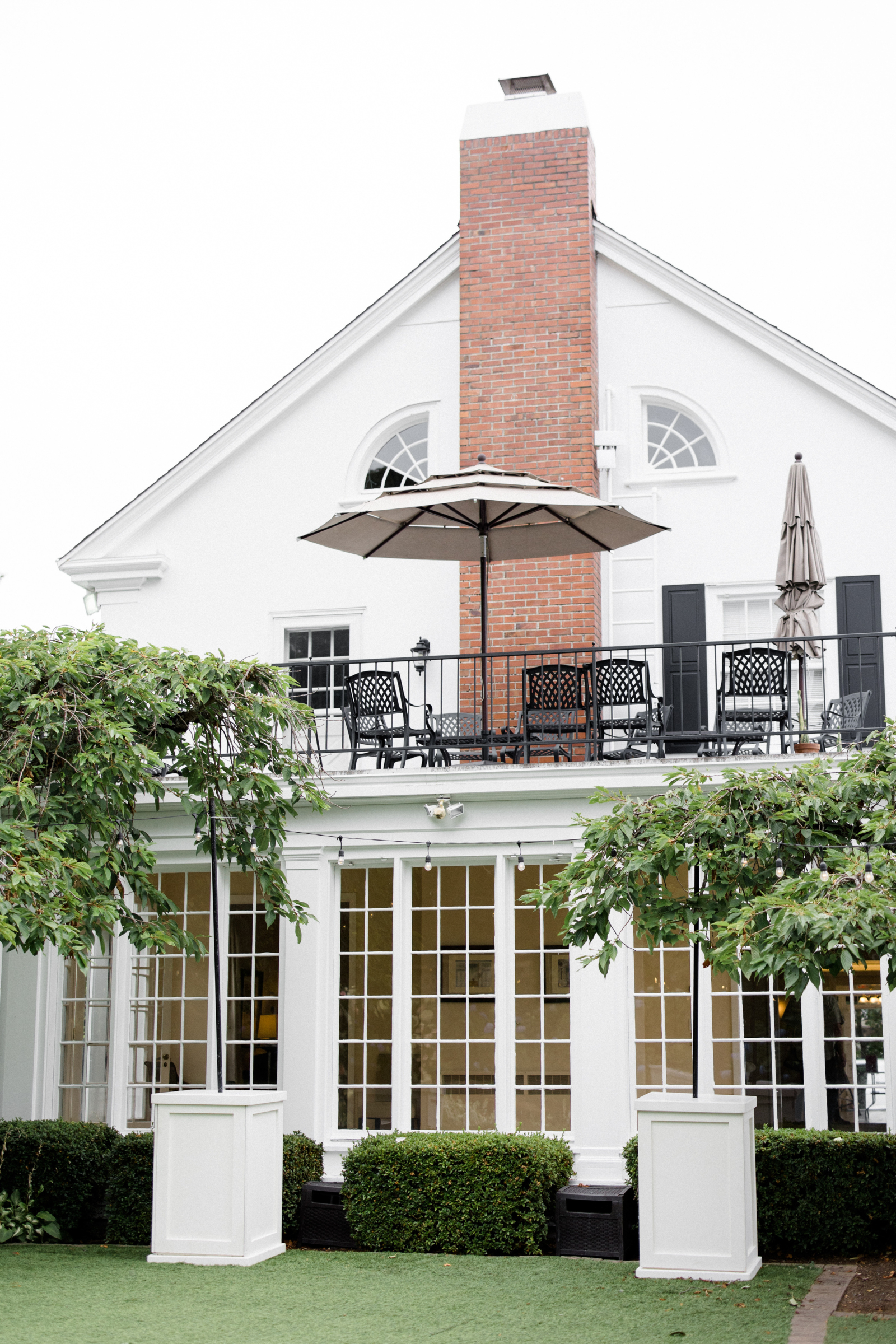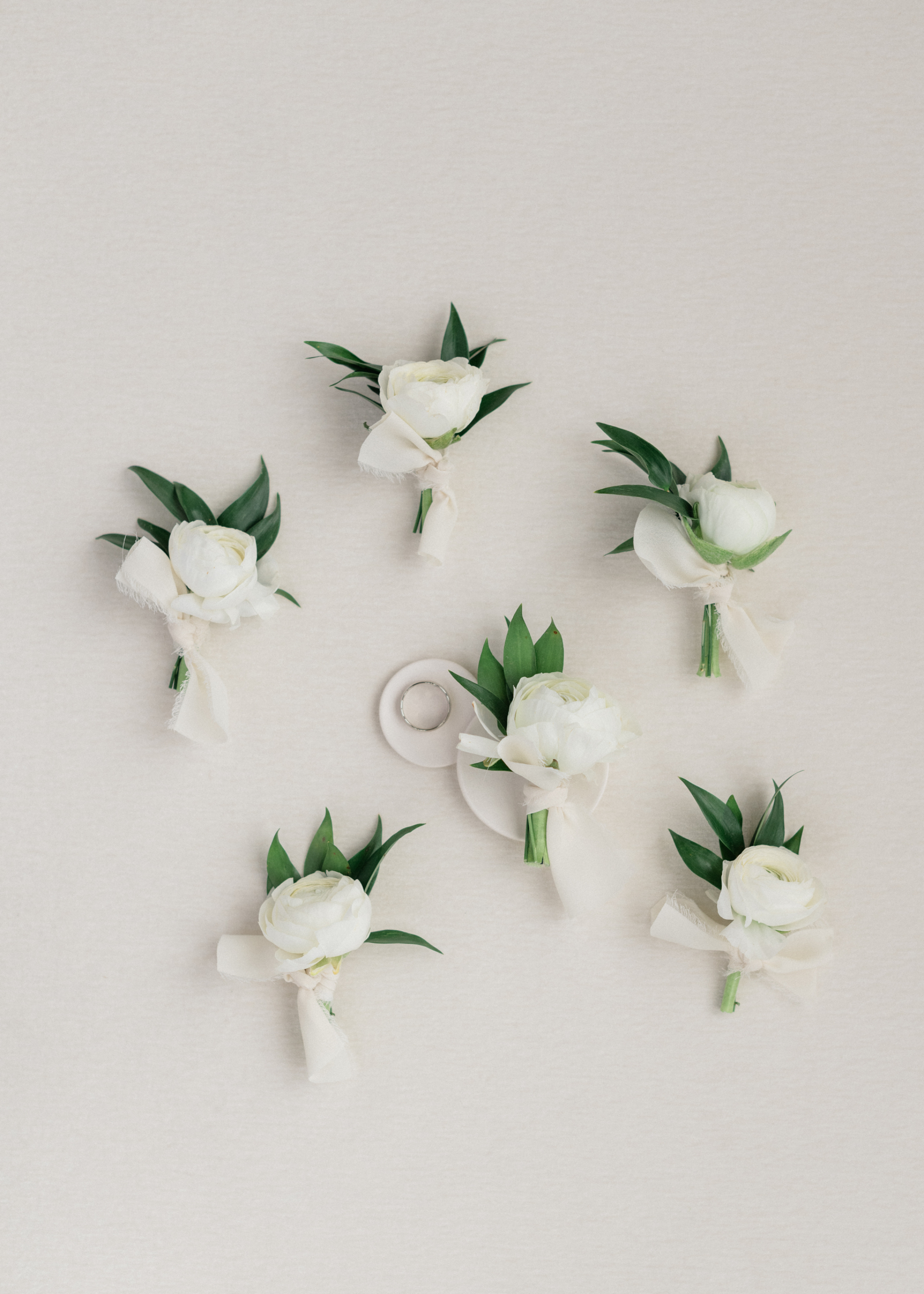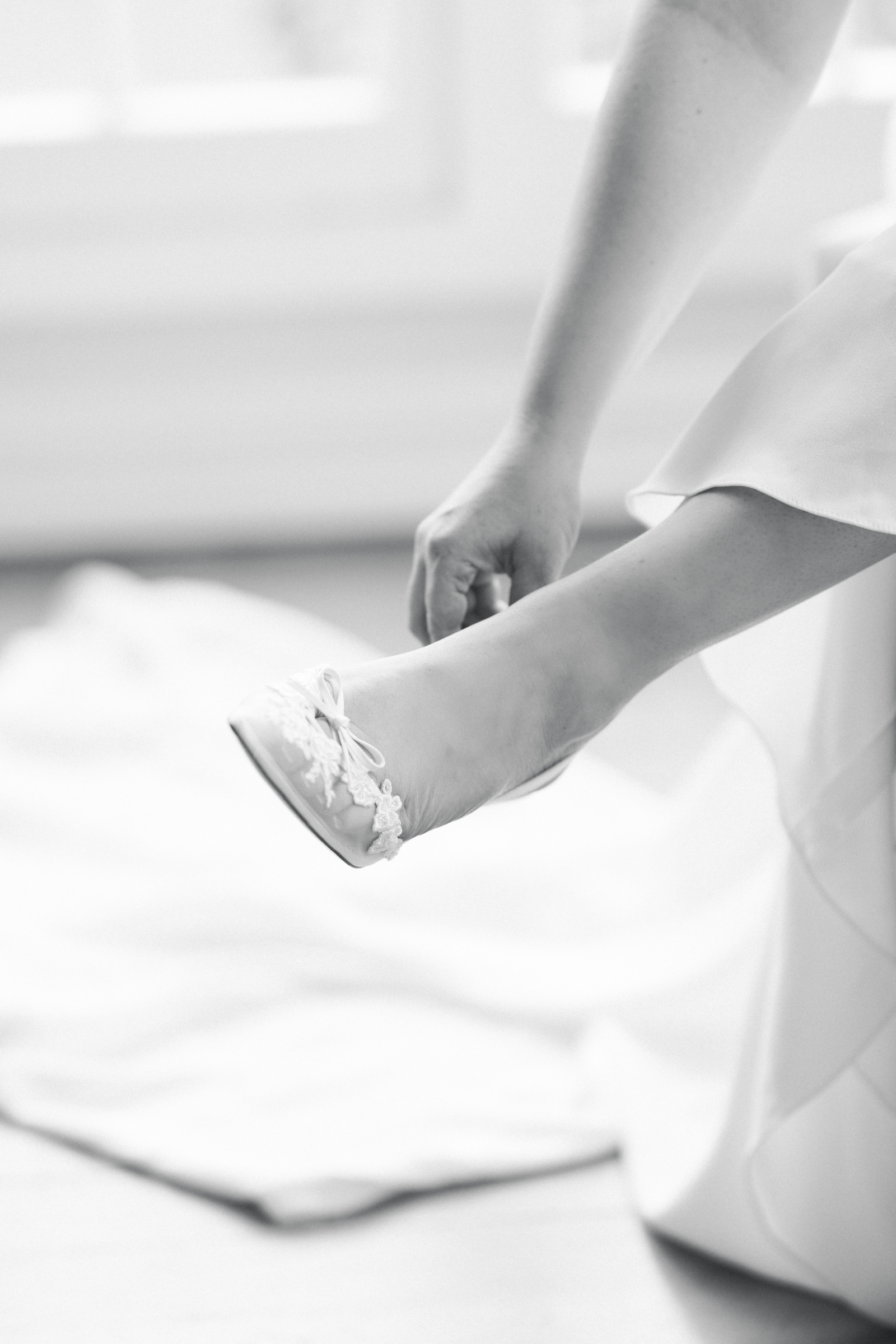 TELL US ABOUT FINDING YOUR WEDDING DRESS: I wanted a slightly modern but still elegant dress that gave a nod to the past. My PRONOVIAS dress had lace on the top part and a simple, classic skirt. I only went to three stores and the winner was THE DRESS THEORY.
DESCRIBE YOUR WEDDING FLOWERS: I wanted to be very conservative on the typical pink wedding roses, which my florist totally understood and used sparingly. I have gotten numerous compliments on the flowers.
TELL US A LITTLE ABOUT YOUR HONEYMOON: We spent three weeks in Oía, Santorini, Greece.
IS THERE ANYTHING YOU WOULD CHANGE OR DO DIFFERENTLY? I would have gotten more clarity on how the band does their music and if I would have known they had a set playlist they use, I would have tried to tailor it more to our preferences for the reception, meal and dancing.
A huge thank you to Seattle wedding photographer JANET LIN for sharing this gorgeous wedding shoot with us. Janet is a fine-art wedding photographer based in Seattle, Washington and serving destinations worldwide. She grew up in the dark room of her father's photography studio, watching people's memories come to life in images through a seemingly magical process. With a passion for loving people, learning their stories, and documenting human connection, the decision to pursue photography was an easy one. Janet's goal is to capture the true essence and spirit of a moment, creating timeless wedding images that will serve as cherished artefacts of your marriage. On a wedding day she strives to balance a quiet documentary approach with an artistic and editorial perspective. You can see more of her work in her portfolio here.