Philadelphia wedding photographer BIANCA TANG has been traveling the world since before she could walk. She is endlessly inspired by grand architecture and coastal vistas. For her there is no more illuminating experience than sipping the sights and smells of a foreign place, awakened by the sheer vastness of the world. Read on to find out more about her.
WHAT MADE YOU WANT TO BECOME A PHOTOGRAPHER? I often realise while I'm shooting that I am capturing a core memory while it's happening, and I think that is so beautiful. I love that each love story is unique, and creating art out of their honest emotions is incredibly fulfilling.
TELL US A BIT ABOUT YOUR PATH TO GET THERE: With over fifteen years of piano and two decades of competitive dance, being creative was always an integral part of me. I could not get away from my art background while pursuing degrees in biology and medicine. Travel has been another love of mine since I was a tiny child (26 countries and counting). Creating memorable art with attention to detail is innate to me, so it was a natural progression that led to my business.
HOW WOULD YOU DESCRIBE YOUR STYLE? As a hybrid photographer, I utilise both medium format film and digital cameras to create an effortless, refined, and romantic style. My favourite moments are the in-between, organic moments, but I also love chic, editorial portraits. Above all, I focus on capturing emotions honestly and beautifully, to preserve the art of your most important moments.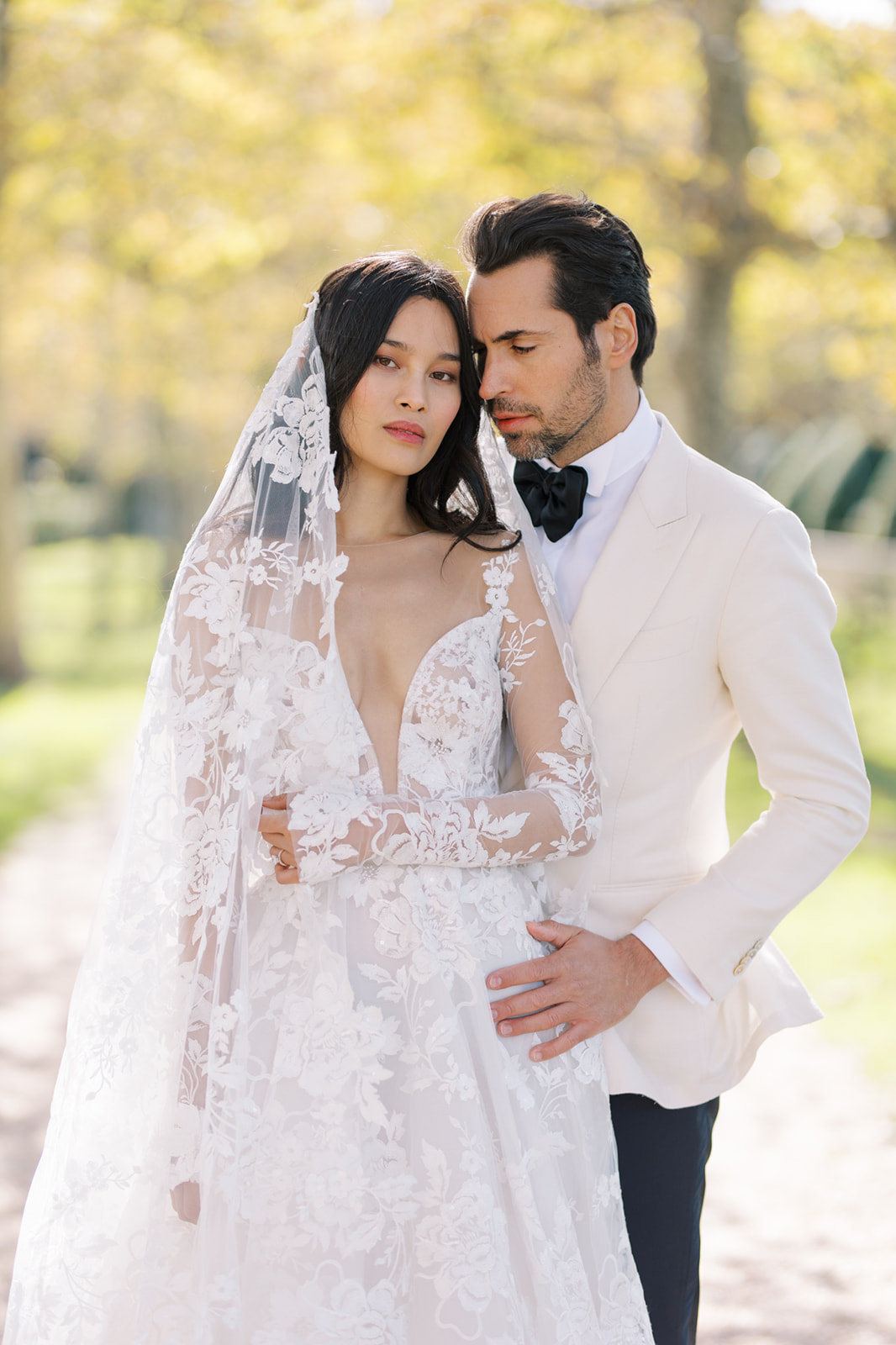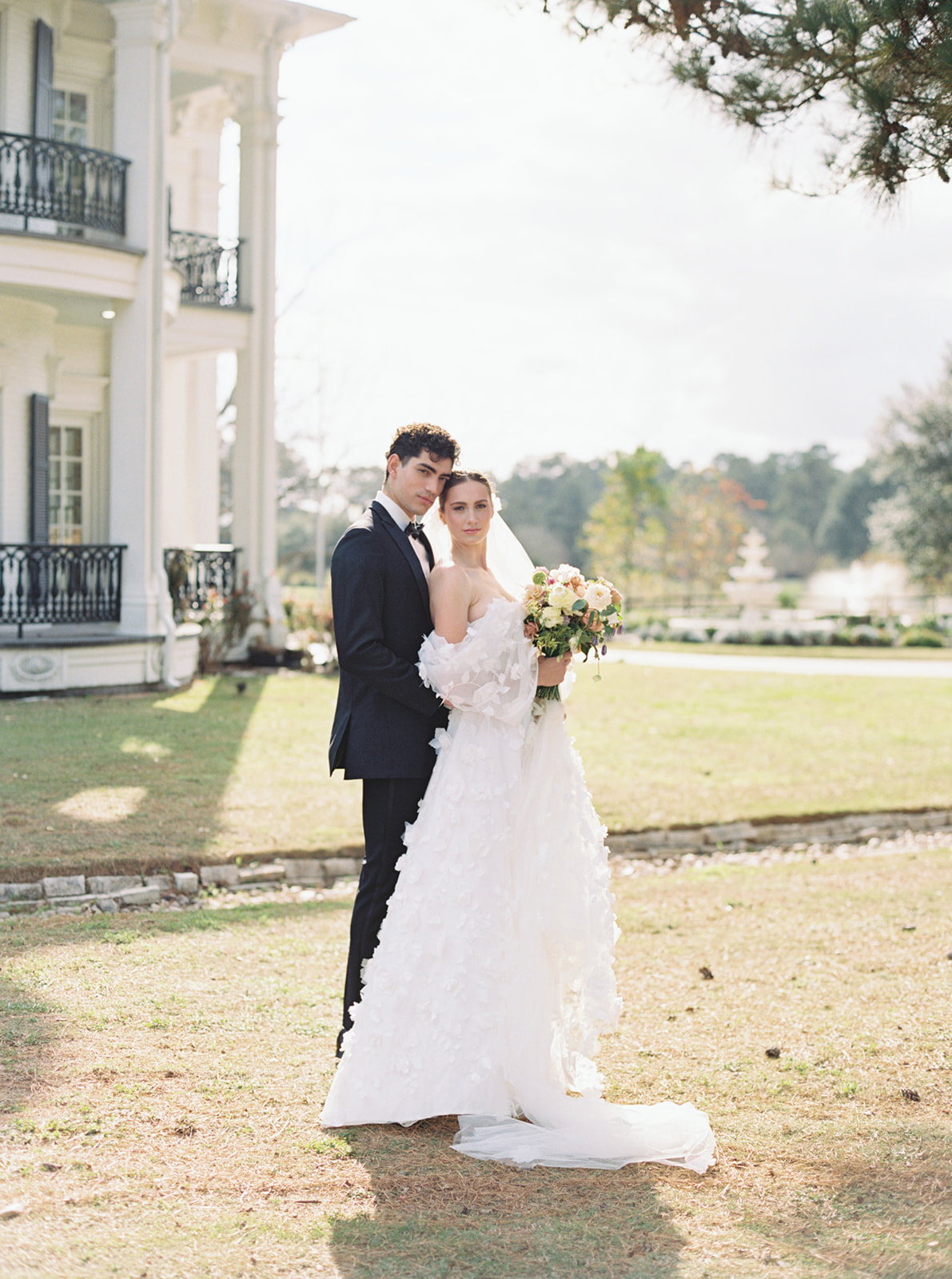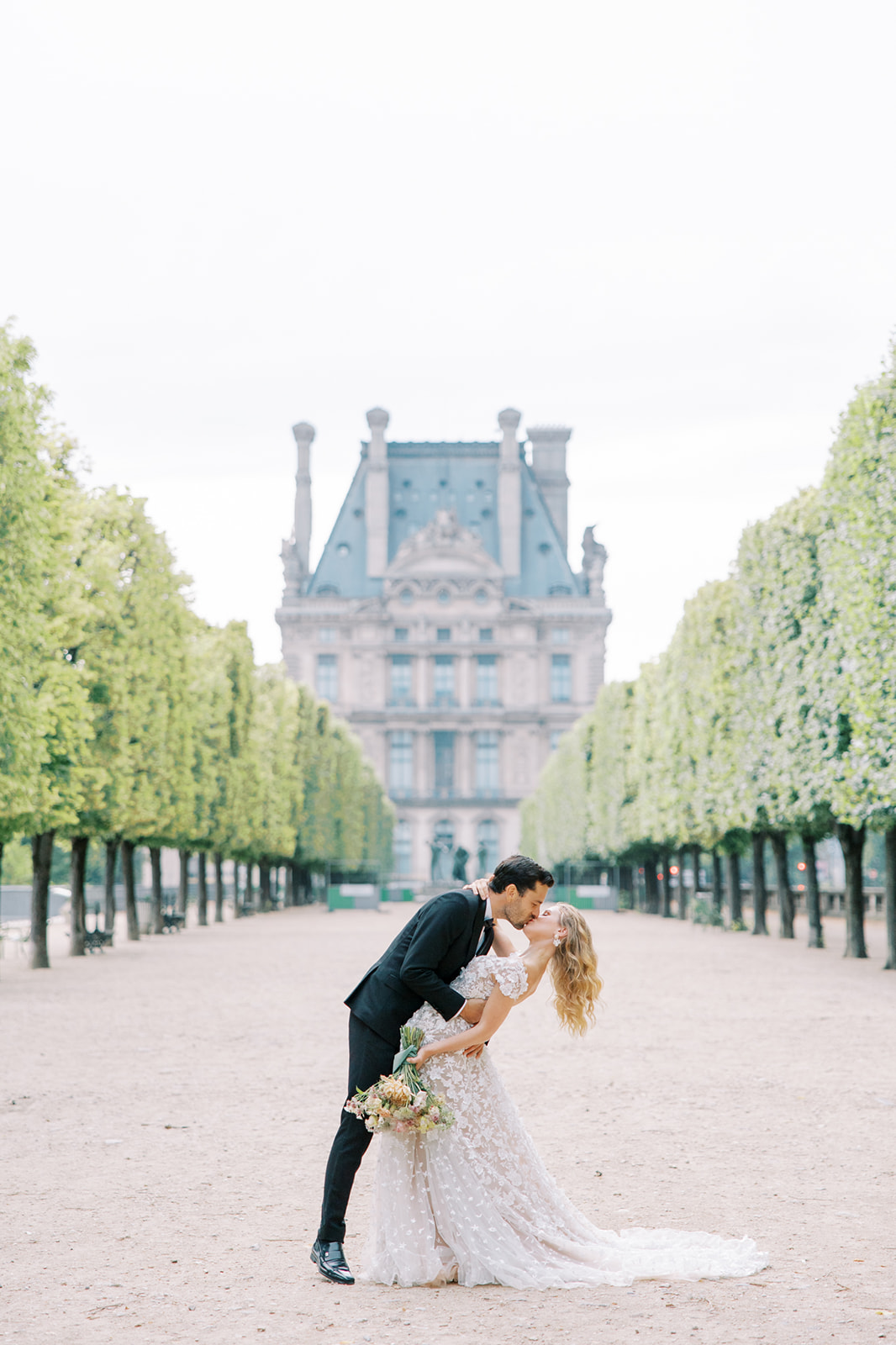 WHAT DO YOU LOVE MOST ABOUT WEDDINGS? The joy of a wedding day is incomparable. They are full of both emotion and beauty, art and fashion. Each wedding is so unique, unscripted, and fast paced, and I love highlighting the beauty of it all. I also focus on honouring family and capturing personalities while painting with luminous light.
SHARE YOUR FAVOURITE IMAGE WITH US AND TELL US WHY: This is hauntingly beautiful and i typically love colour photos more than b&w, especially to showcase light, but there is something the light streaming through the window and the bride's piercing glance that really makes it feel like a work of art.
CAN YOU RECALL YOUR FAVOURITE WEDDING EXPERIENCE? Each and every wedding day is special to me in its own way, but i am partial to relaxed timelines and al fresco receptions.
ASIDE FROM FAMILY & FRIENDS, THREE THINGS YOU CAN'T LIVE WITHOUT? Traveling, pasta, the summer season.
WHERE WOULD WE FIND YOU ON A SUNDAY MORNING? A slow morning with nowhere to be, fresh coffee, and an everything bagel with lox.
HOW WOULD YOU SPEND YOUR IDEAL DAY OFF? Exploring a European town, going for a bike ride, trying a new restaurant.
Philadelphia wedding photographer BIANCA TANG is a valued member of our vendor collective. Bianca is known for her effortless way of capturing events that are all at once a work of art and an intimate memory. With over a decade of photography experience, she is also formally trained in medicine. This gift allows Bianca to use both sides of her brain to be deeply creative yet equally cerebral, detail-oriented, and prepared for anything. You can see more of her portfolio here.