San Diego Wedding Photographers DEER LOVERS are a husband and wife duo who together share a passion for people and their stories. And making that story come alive on the biggest days of their lives is what drives them. "We find film to be the most beautiful medium to capture your memories in the most timeless way; it's soft, calm, natural tones make love feel evermore real. We love traveling and find ourselves in new and inviting places regularly, and we would love nothing more than to witness you begin the sweetest chapter of your lives.
We're thrilled to have Anna & Andrew be a part of the MAGNOLIA ROUGE VENDOR GUIDE and today we're getting to know a little more about them so grab yourself a cuppa and read on...
TELL US A BIT ABOUT YOUR JOURNEY TO BECOMING A PHOTOGRAPHER: Honestly? Getting married. Once we had experienced how much we really loved and enjoyed being married it made capturing other couple's weddings that much more memorable. Weddings are one of the happiest days of people's lives, which makes our job so joyful! We also just love all of the benefits that come with wedding photography - spending time outdoors, meeting new people and traveling to new places.
TELL US A BIT ABOUT YOUR PATH TO GET THERE: Andrew and I met in Africa when we were teenagers, then he went back to North Carolina while my family moved back to New Zealand. We kept in touch for six years writing letters, which is actually where the name 'deer lovers' comes from, when we realised we didn't want to spend another moment apart. We got married in an olive grove in New Zealand and moved to California where we decided we wanted to spend more time with each other doing something we love, so we started capturing weddings together and haven't stopped. Our love for wedding photography truly deepened when we started shooting film, which was one of the biggest influences in our tones and approach. Film is the way we see the world: soft, light and full of feeling.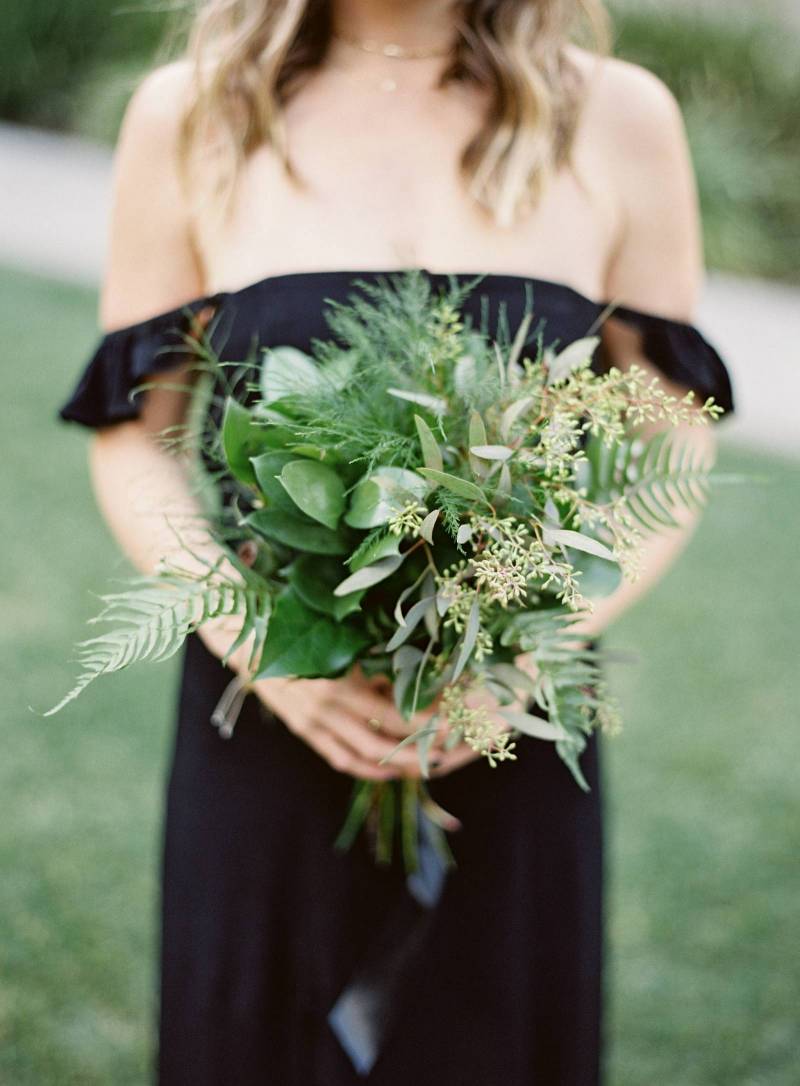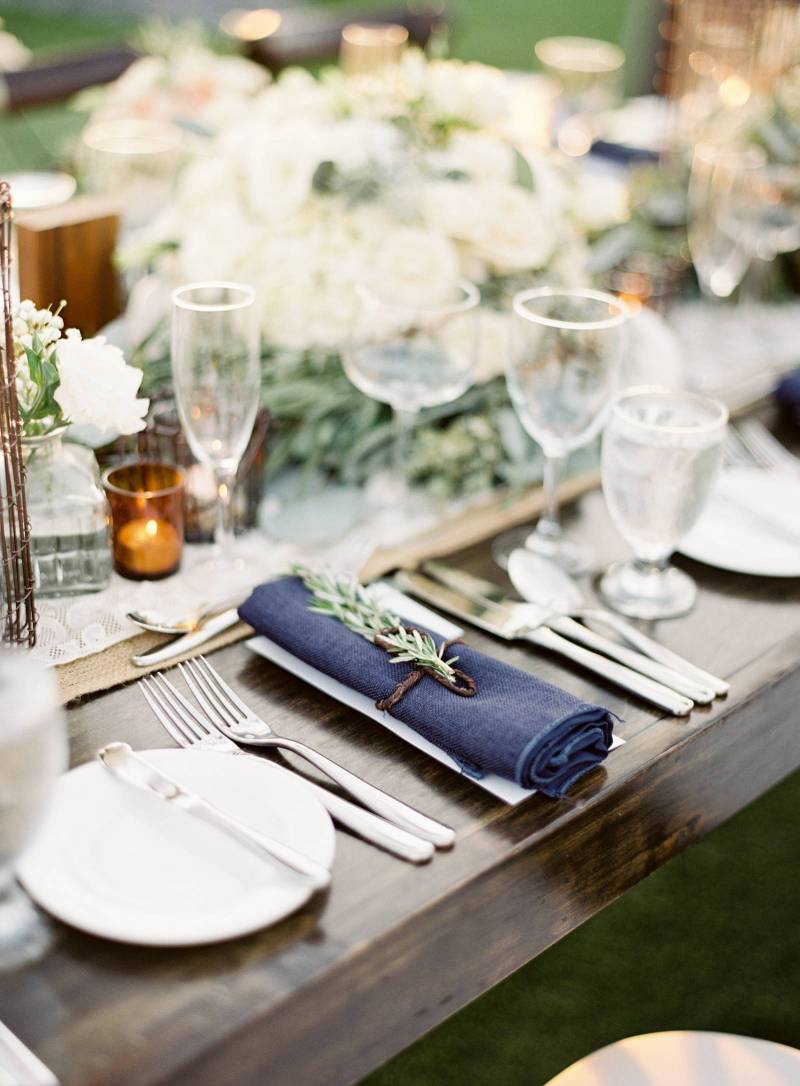 HOW WOULD YOU DESCRIBE YOUR STYLE? Our style is calm, intimate, and honest. We draw so much of our inspiration from our environment and light - the way it caresses the subject and adds emotion to the moment. Our favorite images are the moments with a bride and groom that are still and quiet as they focus on just 'being' together.
WHAT DO YOU LOVE MOST ABOUT WEDDINGS? We love that weddings are a beautiful blend of so many unique things that makes up two individuals - from the aesthetics to the people that are there. Because no two couples are the same, no two weddings are the same, which creates a new experience every time we shoot. We always remind couples to take a few quiet minutes to themselves after the ceremony and just soak in their day - watch their family and friends enjoying themselves. It's always so sweet to see them take in the day they invested their hearts into and see all their loved ones, who have been a part of their journey this far, gathered together to witness them begin the next chapter of their lives.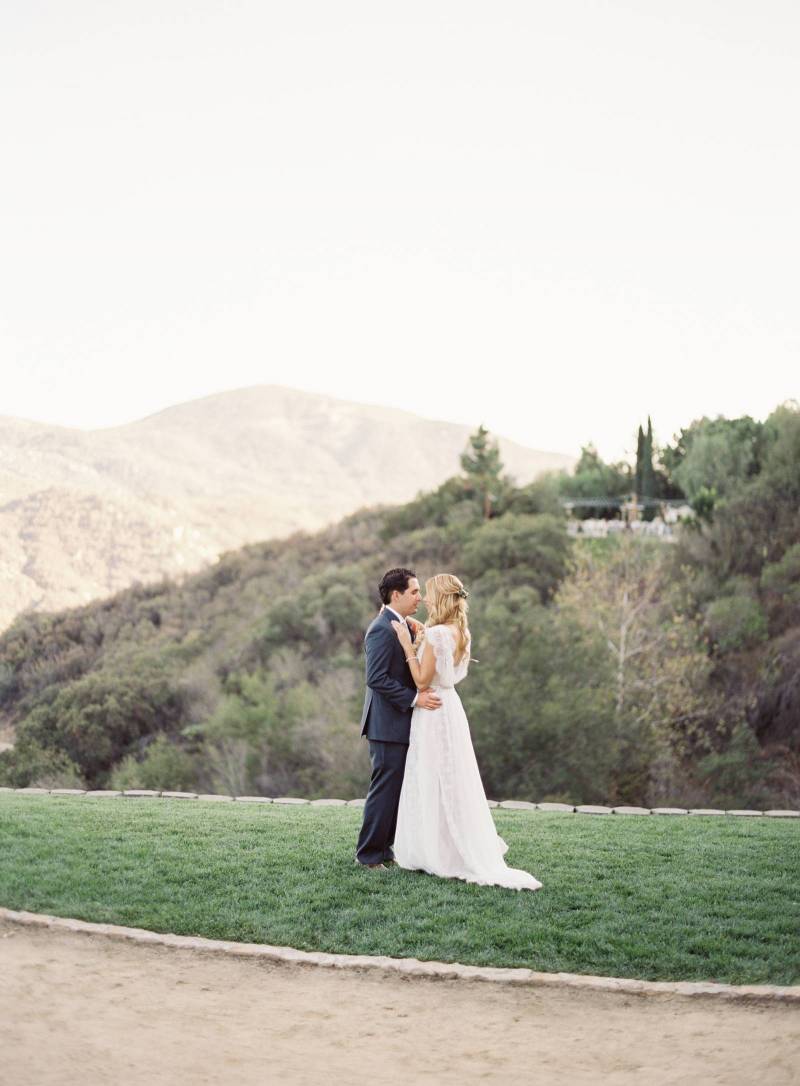 SHARE YOUR FAVOURITE IMAGE WITH US AND TELL US WHY: It's so hard to pick a single image, but we have so much love for this photo of Katelyn and Dustin. Darkness was falling fast and the lights from their reception were starting to twinkle. They clasped hands and took a moment to walk over to where they had said their vows and everything was still. There was such a sense of peace and tenderness between the two of them that we love. It's those quiet moments that are the most treasured and we're so grateful we were there to capture theirs.
CAN YOU RECALL YOUR FAVOURITE WEDDING EXPERIENCE? It's a rather simple, and heartwarming memory. We have been so honoured to capture the love stories of friends and couples that treat us as friends right from the first time we met them. One couple that stands out is Jackie & Dave. When we arrived for their wedding day, before we had even had the chance to say anything, Jackie saw us walking up and came running out to hug both of us. It was like she was seeing long lost friends. We love capturing weddings, but we are far more obsessed with the people we are capturing.
ASIDE FROM FAMILY & FRIENDS, THREE THINGS YOU CAN'T LIVE WITHOUT? Our faithful Land Rover that takes us so many new places, music, and sunshine.
WHERE WOULD WE FIND YOU ON A SUNDAY MORNING? Probably sneaking in a donut run before heading to church.
HOW WOULD YOU SPEND YOUR IDEAL DAY OFF? Beach or traveling somewhere new together and just wandering, with no agenda or place to be.