Happy weekend everyone! I hope you have something lovely planned! It's been the perfect early Autumn weather here which makes such a lovely change from the humid summer we had. Alas it's going to be short lived as there's another tropical storm due to hit tomorrow - boo! Today we're spending some time getting to know Utah wedding photographer AS EVER PHOTOGRAPHY. Lovely Jen is a fine art wedding and portrait photographer creating bespoke, timeless imagery and is based in Salt Lake City, Utah. She travels worldwide both for events and for leisure and has had stints living in Europe. Jen pays impeccable attention to detail and utilises her well-practiced visual styling skills to make photographs that will become your family heirlooms. She has been photographing since childhood and finds immeasurable joy in seeing and capturing beauty and love. Head over to see more of her work in our VENDOR GUIDE.
WHAT MADE YOU WANT TO BECOME A PHOTOGRAPHER? I don't really remember ever not wanting to be a photographer. My father is a very serious amateur and taught me to shoot and develop film and print photos at a very young age.
TELL US A BIT ABOUT YOUR PATH TO GET THERE. I was reluctant to follow a creative career path at first, for practical reasons, so I studied Linguistics in college and Speech/Language Pathology in graduate school. I worked for several years as a paediatric speech/language pathologist both in California as well as in Ireland, where I specialised in working with children with Autism. But my love for creating beauty and making photographs never faded and I eventually decided to leave my first career to photograph professionally for the first time. I have never once regretted the decision.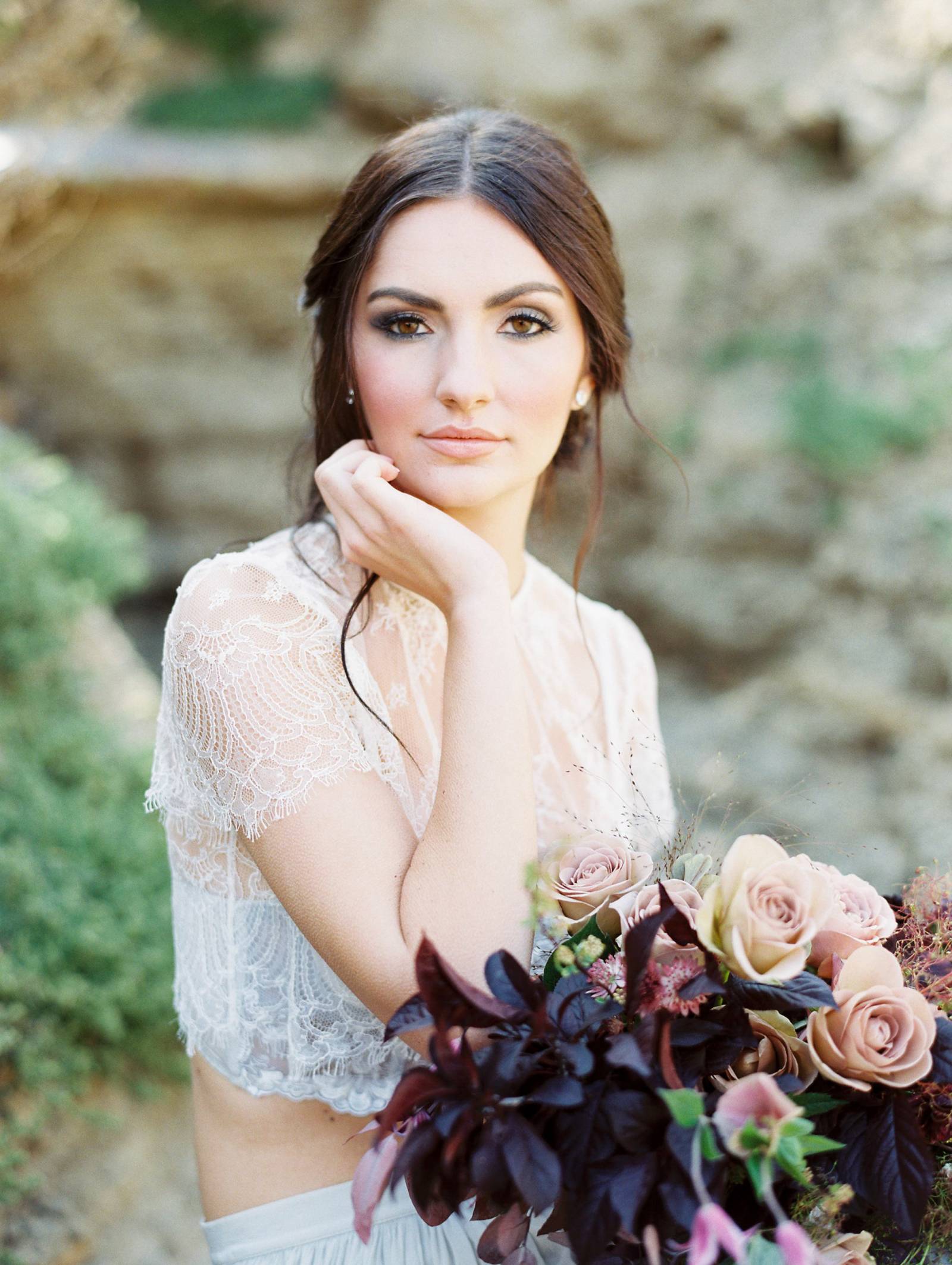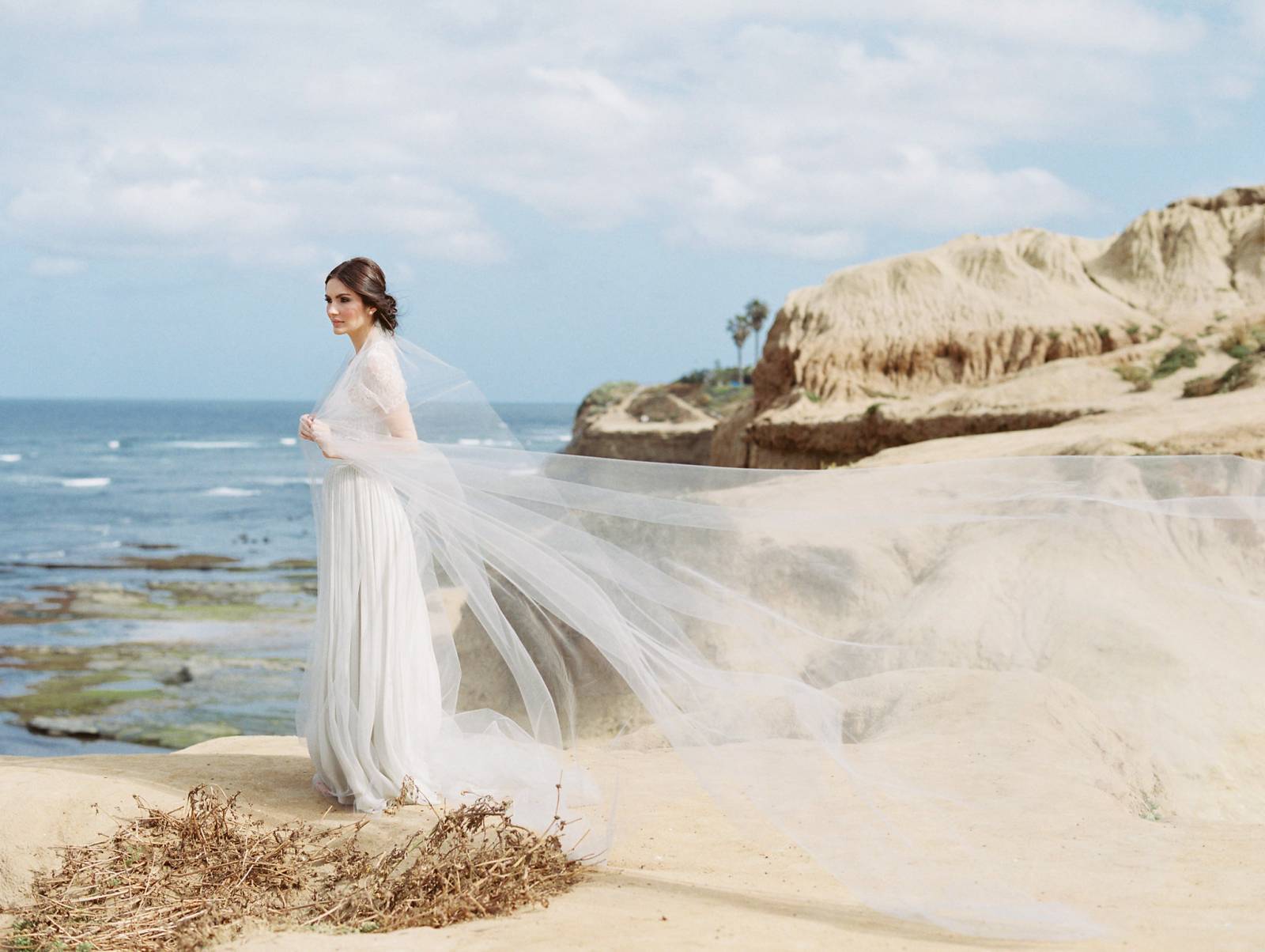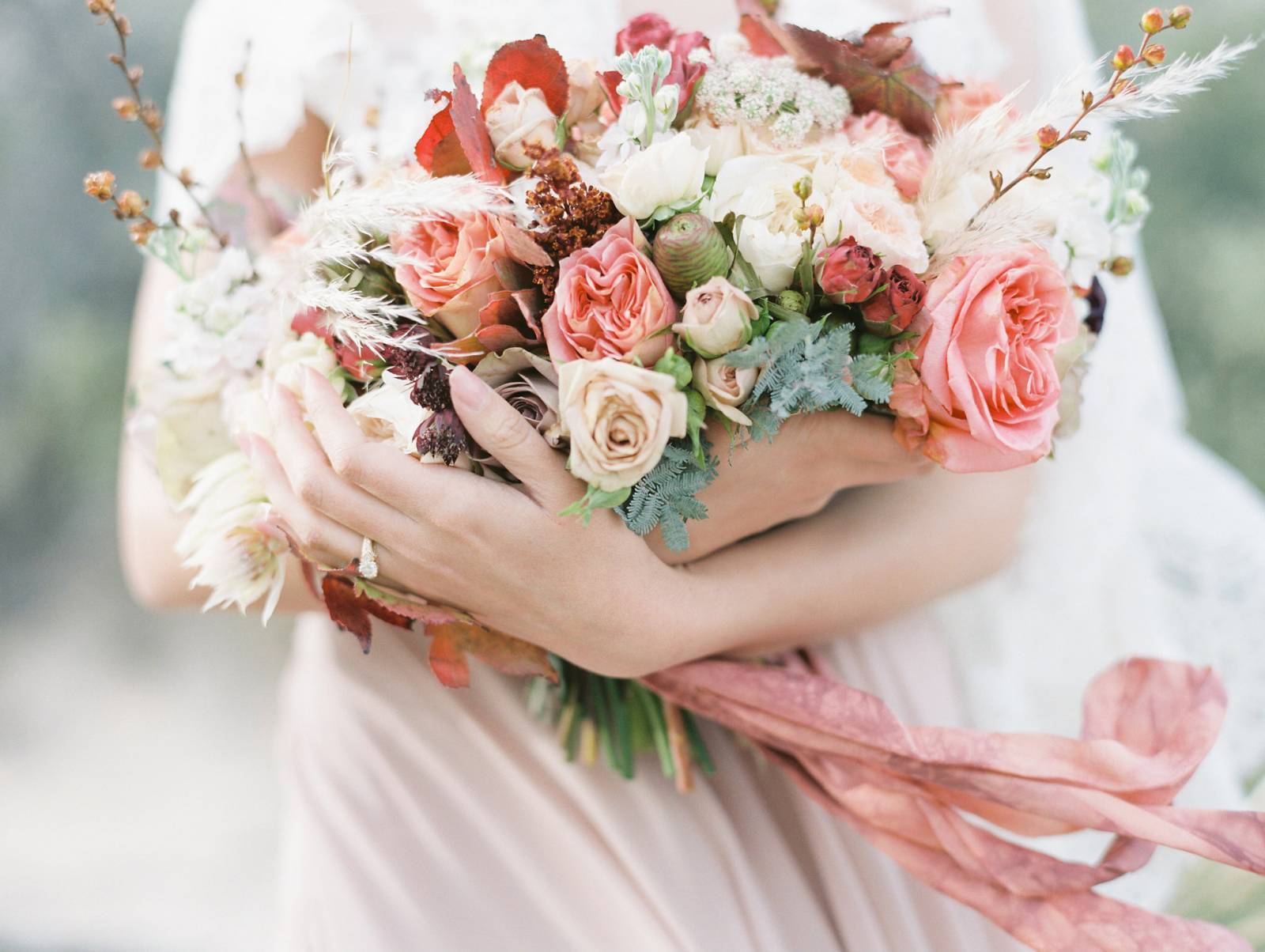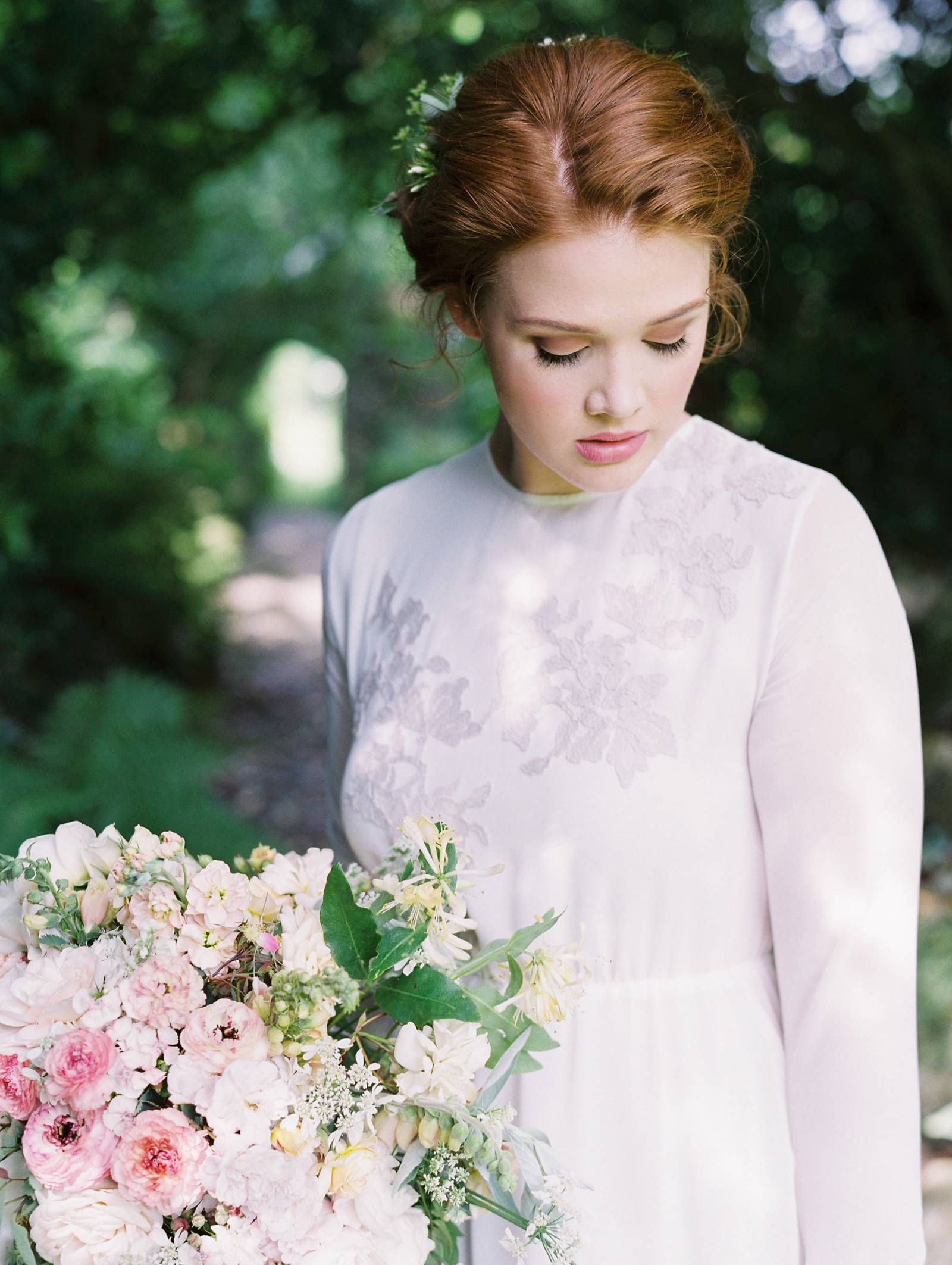 HOW WOULD YOU DESCRIBE YOUR STYLE? The impression I endeavour to evoke with my images is romantic, graceful, and ethereal. I love to create artful styling and composition to illustrate a story in the most beautiful possible way.
WHAT DO YOU LOVE MOST ABOUT WEDDINGS? I love seeing how each couple expresses their individuality and their style through the decorative details they choose, the song they dance to, the readings they select, and their heartfelt vows. I almost always cry.
SHARE YOUR FAVOURITE IMAGE WITH US AND TELL US WHY. This image below is a favourite for a few reasons. It was one of the first editorials I did that turned out exactly how I envisioned it in my mind. It also incorporates my love of simplistic, clean backgrounds and bespoke florals. It is shot on film with beautiful soft tones and it is both dramatic and romantic. Maybe I've taken better images, but to me, this image represents finding myself as an artist.
CAN YOU RECALL YOUR FAVOURITE WEDDING EXPERIENCE? Aside from my own wedding, every moment of which was a dream… I have photographed the weddings of several friends in Europe which were all very meaningful experiences. It is so emotional to capture a love you have witnessed growing over the years and to see your dear friends take their vows through your camera's viewfinder.
ASIDE FROM FAMILY & FRIENDS, THREE THINGS YOU CAN'T LIVE WITHOUT? Dogs. I just don't want to live in a world without dogs. I dream of being able to rescue ALL the dogs and having a big ranch where they can all find their forever home.
Camera. That's probably a little bit obvious, since most photographers wouldn't give up their camera, but I genuinely cannot remember a time in my life when I was without a camera. Since childhood, it has been such an integral part of who I am. Just ask anyone I went to high school with!
Cake. Ok, this one isn't really serious. Obviously, I could live without cake, but it is pretty much my favourite and it's so fun that I almost always get to have a piece when I'm at work!
WHERE WOULD WE FIND YOU ON A SUNDAY MORNING? If it's the Sunday after a wedding, you would find me in my bed! Otherwise, probably drinking coffee (with honey and half & half), watching the news, and planning out our day. OR: Thinking up some crazy project that involves a trip to the craft store or the hardware store and spending all day completing it!
HOW WOULD YOU SPEND YOUR IDEAL DAY OFF? Ideally, my husband and I would spend it exploring somewhere new. I love being a tourist/explorer and seeing new sights. I would want to try the local eats and make photos, and it's a major bonus if there's a winery nearby for tastings! Closer to home, we'd go out for brunch, take the dogs for a hike up in the mountains, and then cook something special for dinner at home.
If you're a Utah bride looking for a Utah wedding photographer be sure to check out AS EVER PHOTOGRAPHY. We know you'll be thankful to have such an incredible photographer by your side on your wedding day. You should also check out this stunning shoot by Jen too - Spanish inspired bridal shoot in the Utah Desert.