A cosy boutique hotel, a stunning floral display and Texas Hill Country views... all made for the perfect setting for Amanda and Jake's intimate wedding. With only their families and closest friends there to witness, it meant it was all the more meaningful and the couple focused more on the experience and ambience of their day. Austin wedding photographer GRACIE BYRD JONES was on hand to capture their beautiful celebration.
Even before Covid changed the world of weddings Amanda knew she wanted a smaller more intimate wedding and once she discovered THE WAYBACK in Austin, she knew it was the perfect spot for them. "I loved everything about it, the style, the location, the inside/outside atmosphere, and the cottages that were able to sleep both of our families. The view of the hill country from the ceremony site was an added bonus. My mom and I went and stayed at the Wayback for a weekend since we are from out of town and while we were there read that the owners were inspired by 30a in Florida, which has been our families favourite vacation spot for 10 plus years now so it made sense why I fell in love with it!"
HOW DID YOU MEET? Jakes best friend introduced us, we have been together since we were seniors in high school!
TELL US ABOUT YOUR PROPOSAL: At the time Jake proposed, we had been dating for seven years. By that point we both knew an engagement was in our future but when I joked about him showing up on my vacations and surprising me with a ring, I never thought it would actually happen. Jake is an outdoorsy, bud light kind of guy. My mom, Jakes mom, Jakes sister and I had planned a trip to wine country in California for a girl's end of summer getaway. I had absolutely no clue that the second to last day, when I texted Jake saying I had a dream he broke up with me, that he was on a plane to meet us at my favourite winery near Bodega Bay to propose. When we showed up to the winery, we were buying a couple of bottles to take on the patio, and my mom kept urging me to go sit down. Me being me, made it as difficult as possible and tried every single chair (they were all the same). When I settled in one with my glass of wine, my mom said she wanted a photo of me and the view- that's when jake walked out. I knew what was happening but was in complete shock. I have always been one to find surprises or presents ahead of time, so I'm still not sure how they planned this entire trip and day without me slightly catching on. It was the best memory in the most beautiful place.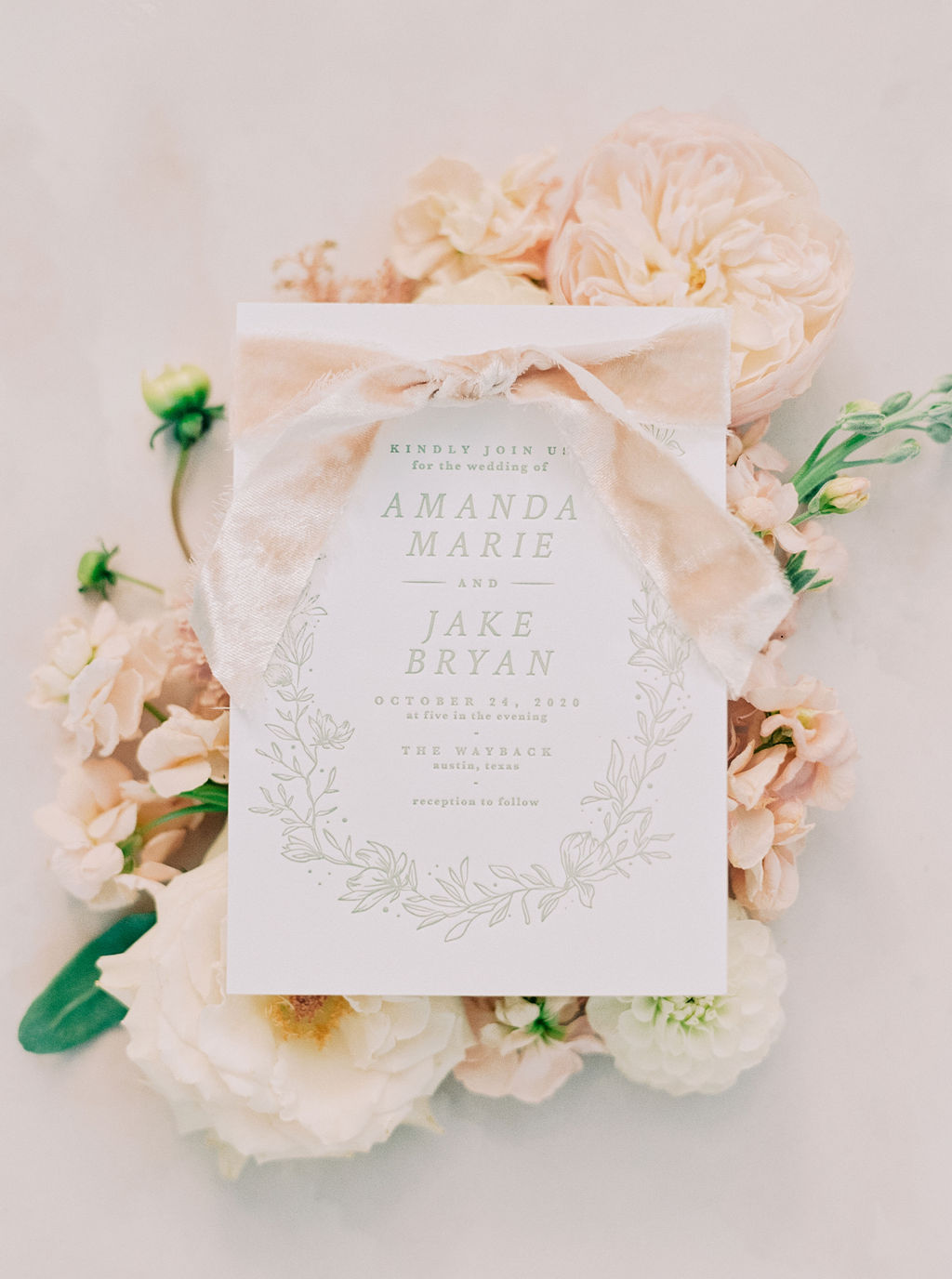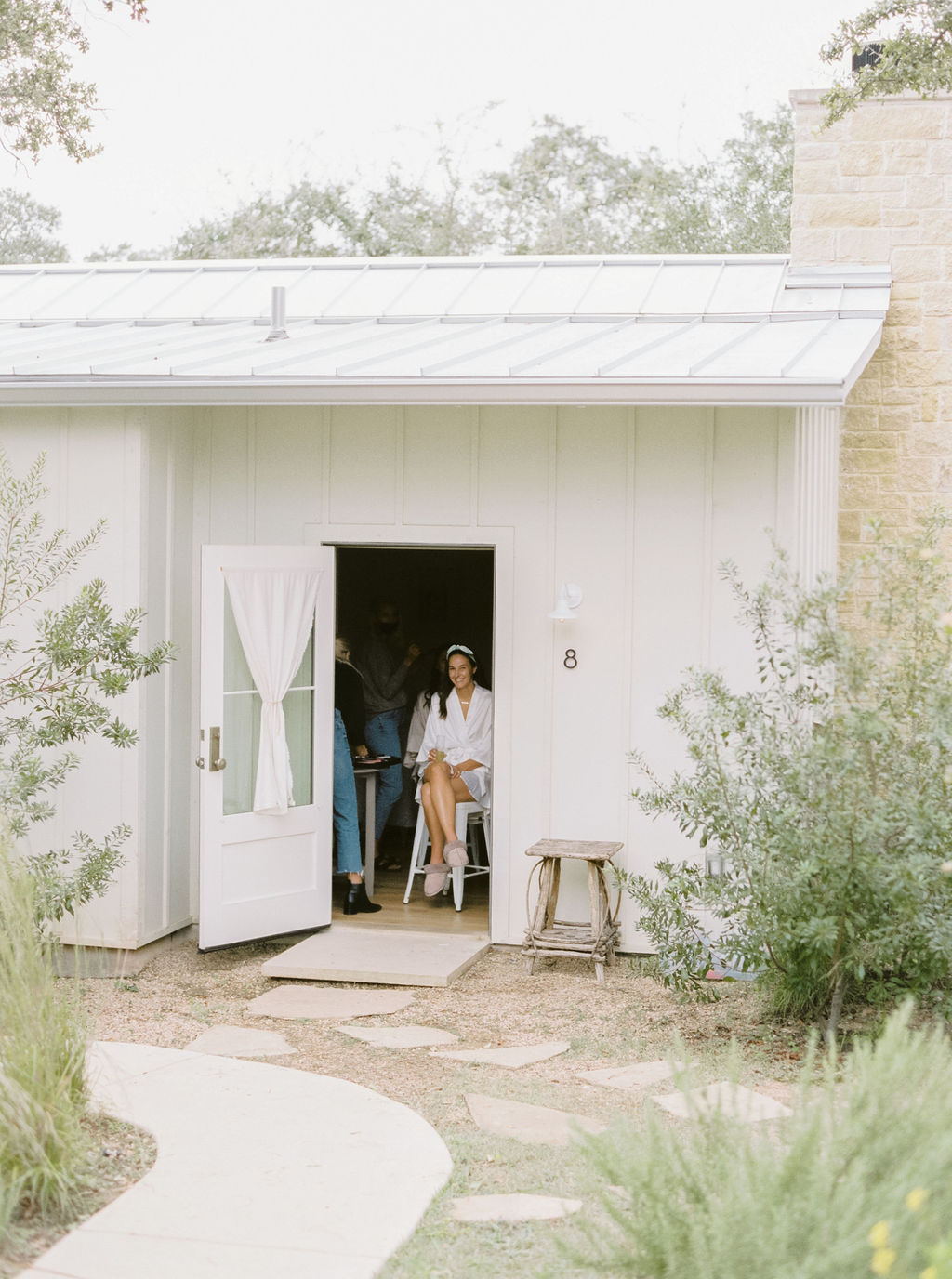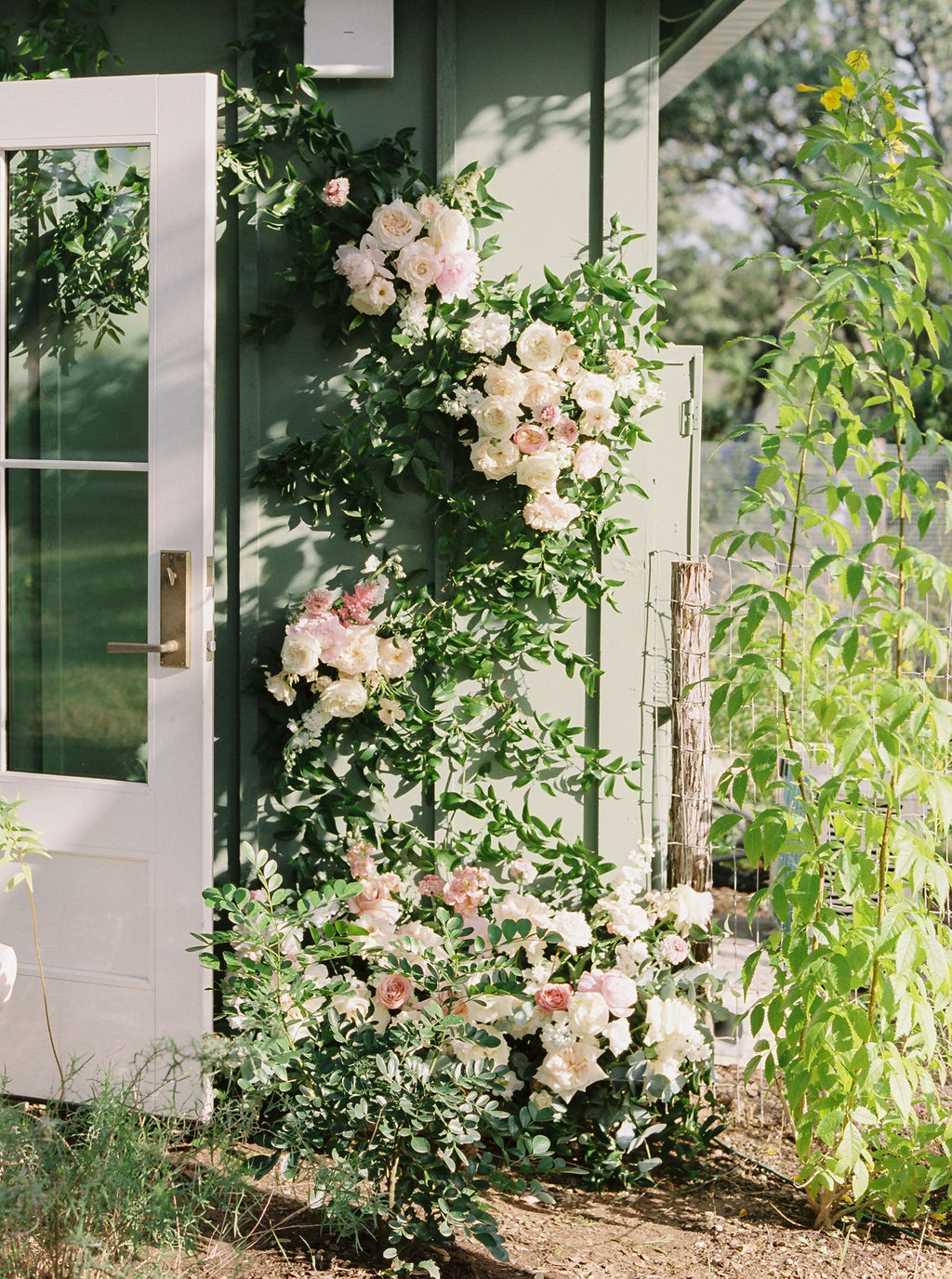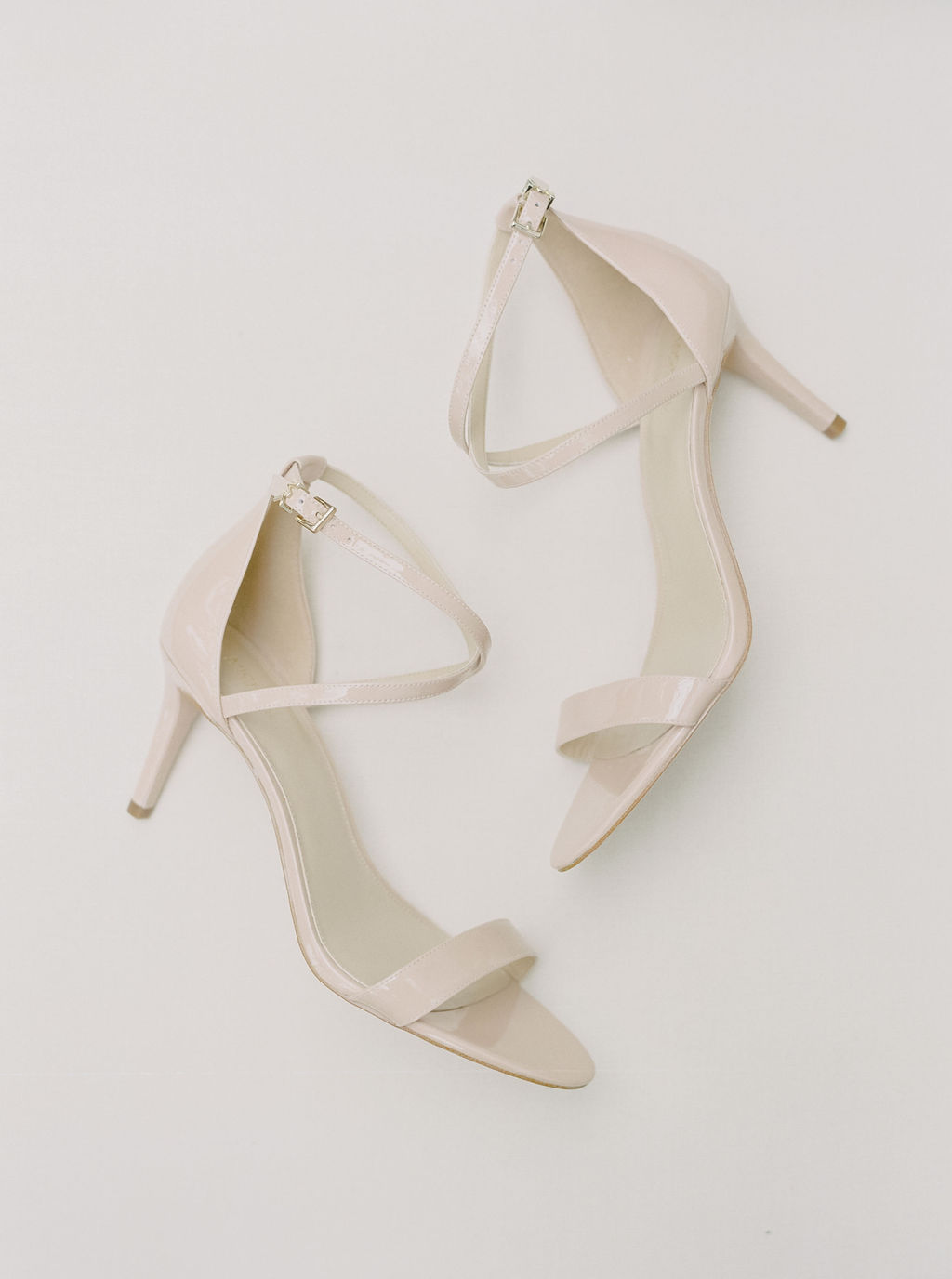 TELL US ABOUT FINDING YOUR WEDDING DRESS: I had always loved BHLDN dresses, so when I got engaged, I knew I wanted to look there. I ended up getting the very first dress I tried on, which is not at all what I expected to get. I instantly felt like a bride in it.
DESCRIBE YOUR WEDDING FLOWERS: The Remi & Gold girls did such an incredible job with all of our florals- we wanted them to fit in with the venue while not taking away anything from the nature and hill country views. All the textures and different shades of pinks and creams were light and airy without being too summer-y since it was October.
FAVOURITE DETAIL OF THE DAY: Can every detail be my favourite? Maybe most special was that my mom made all the desserts for our wedding. Our wedding cake turned out so beautiful you would never know prior to the million full size practice cakes she made; she had never made a wedding cake before. That, and having my dads' favourite candy and beer at the bar. He passed away a few years back and it was a fun way to incorporate him into the wedding.
WHAT ADVICE WOULD YOU GIVE OUT TO A COUPLE PLANNING THEIR WEDDING? Make it about you and your groom, ultimately it should be your dream day. Jake and I were very fortunate that our families were on board with our vision and in the end got the exact day we dreamed of.
MOST MEMORABLE MOMENT? Since I was unable to have a father daughter dance with my dad, I planned one with my mom. In the middle of our dance, my two brothers came out on the dance floor and we had a family dance. Gracie was able to capture the most beautiful photos that we all treasure! And of course, becoming Jakes wife.
WHAT ASPECT OF THE WEDDING WAS THE MOST IMPORTANT TO YOU BOTH? The atmosphere of the wedding was so important to us. We wanted it to be fun for everybody and a night that everyone would dance under the big tent for hours. We had a more relaxed dinner with our favourite food- burgers, and then headed outside under the tent to dance to all the family favourite classics the live band was playing.
A huge thank you to Austin wedding photographer GRACIE BYRD JONES for sharing this stunning wedding with us. For Gracie, photography is always about the people and their stories. "People always come first, before a rigid timeline or perfect image. My background and training years in photography started in college, continued in Africa as a documentarian, and in 2012 I started shooting weddings. I love the art of fine art photography and the adventure of a wedding day; the unpredictable moments of raw emotion as well as beautiful attention to design that all reflect one special couple. My approach is to use a fine art style, mixing a clean and refined aesthetic with the documentary and candid. In the end, creating images that are beautiful, artful and reflective of your story. I love intimate ceremonies, candlelight dinners, and coastal views." Check out more of her portfolio here.