With a setting this stunning; the bright blue water, white sands and green palm trees, there was little need to do much in the way of decoration for Chessa & Chase at their Dominican Republic wedding. Captured by JAIMEE MORSE, the couple originally planned to hold their wedding in their home state of Minnesota, however after deciding it wasn't feeling quite right they reassessed what was most important to them and went with a destination wedding in Punta Cana. Having their closest friends and family come together on this beautiful island to all enjoy a unique experience together was priceless.
HOW DID YOU MEET? We met in college. We got to talking at a party one night, and when my friends found me to tell me it was time to head back to our dorms, we were both shocked to realise that we had been talking for hours. Although we tried to play it cool and not put a label on it for a while, we have been inseparable ever since that night.
TELL US ABOUT YOUR PROPOSAL: We went to Arizona to visit my family, and he planned a jeep tour in the mountains and a night stay in Sedona. On our way to the resort, he stopped at this awesome piece of land in the middle of these bright red mountains where he proposed. After I said yes (and cried), my best friend ran out of the bushes with her camera. They told me that we were not staying at the resort, but heading back to my aunt's house where my family was waiting with an engagement party. It was an amazing day full of surprises.
TELL US ABOUT FINDING YOUR WEDDING DRESS: My dress was simple, yet striking. It was light without much texture, but the plunging neckline and split in the front definitely stood out. It was perfect for the destination wedding occasion.
DESCRIBE YOUR WEDDING FLOWERS: The flowers were white roses with pops of green throughout. I told the resort wedding planner that I wanted it to look a little "messy" instead of a perfectly round bouquet I had seen in all of the resort photos. The colours went with the setting so well, I was so relieved!
FAVOURITE DETAIL OF THE DAY: Our friend officiated our wedding. At one point during the ceremony, he asked us to face our guests. We turned towards them while he said some words about how everyone who made it to our wedding has played a strong role in our lives and relationship. There wasn't a dry eye on the beach, and it was very humbling and emotional to spend that moment taking in the scene.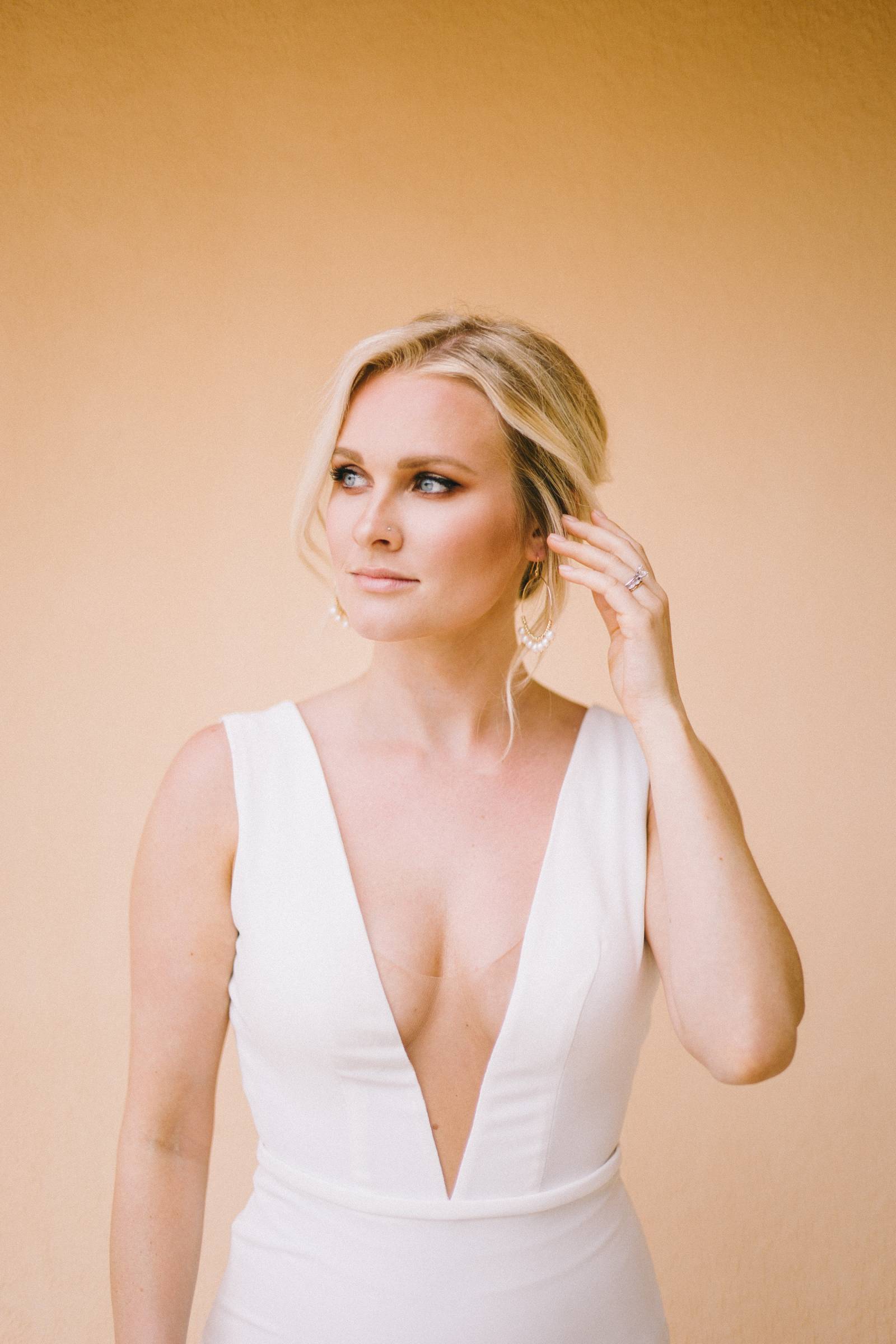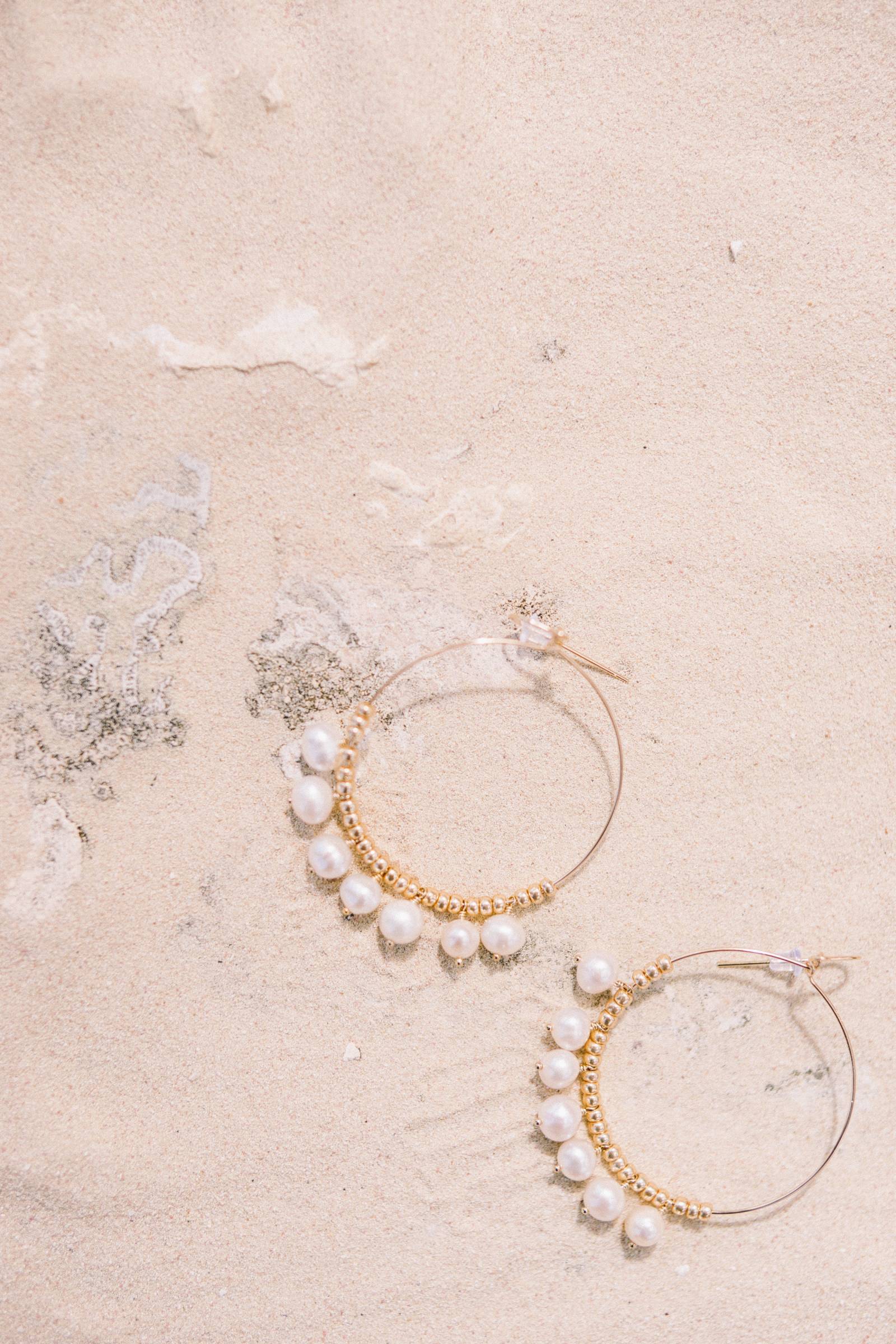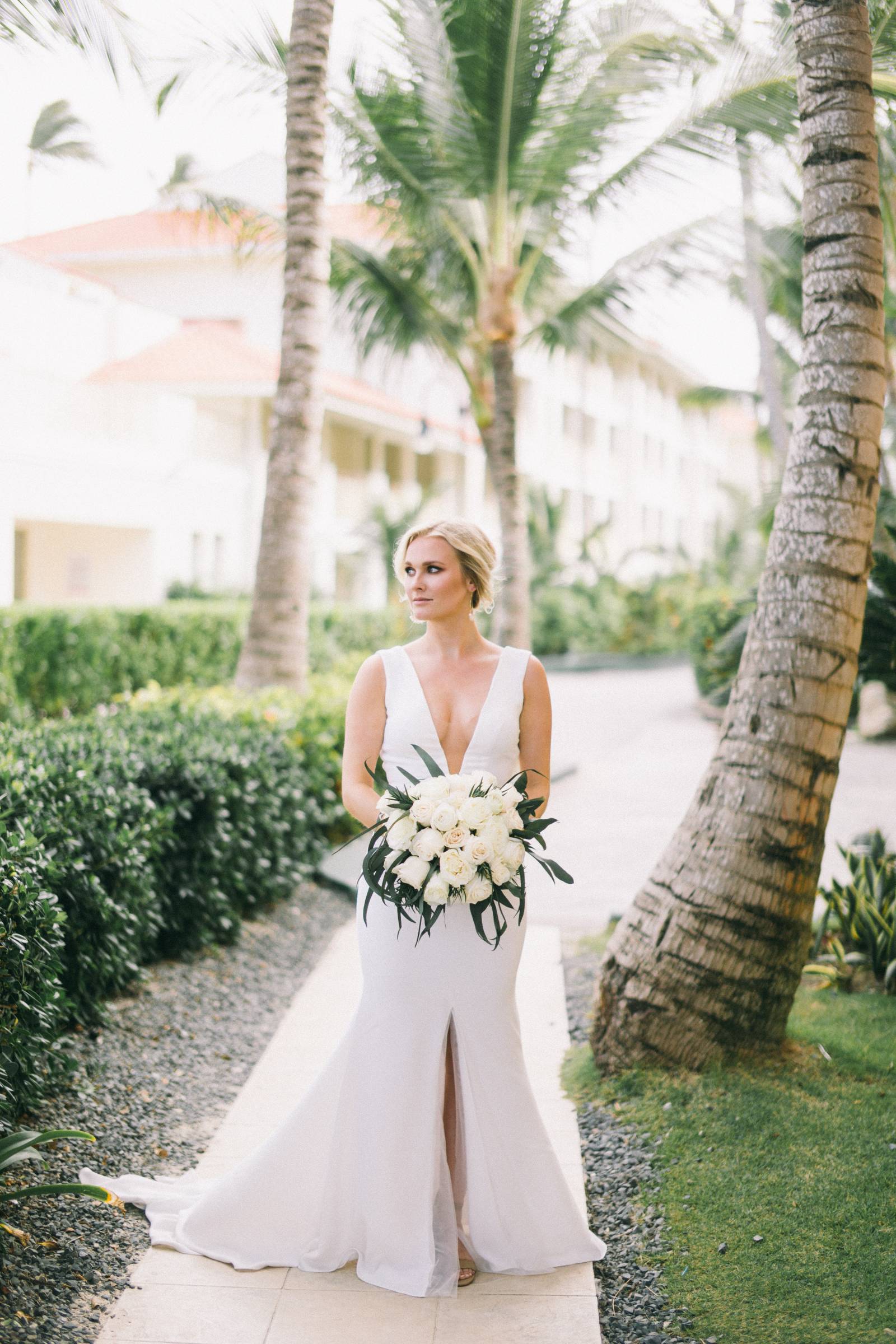 WHAT ADVICE WOULD YOU GIVE OUT TO A COUPLE PLANNING THEIR WEDDING? This day is about you. Everyone says that, but not everyone really takes that in. Truly do what you want for your wedding, not what you think you should want or what other people want you to do, and you will have no regrets.
MOST MEMORABLE MOMENT? My dad is usually very even-keeled and tough, but the moment he saw me in my wedding dress he burst into tears. He cried off and on for the rest of the day, and that shocked everyone.
ANY OTHER DETAILS THAT HELP TELL THE STORY OF YOUR DAY? It was raining when we woke up on the wedding day. Our wedding planner said that there was a good chance of it storming all day and night, and recommended that we move our reception indoors. I thought to myself, "I did not come all the way from insanely cold Minnesota to have our dance indoors." I had to sign a form stating that I was informed of weather conditions and chose to have the reception outdoors. That was intimidating, but the weather turned out to be PERFECT.
TELL US A LITTLE ABOUT YOUR HONEYMOON: We island hopped to St. Lucia, spending a relaxing week alone. We spent a lot of time on the beach laughing and recalling stories from our wedding week. It was amazing.
IS THERE ANYTHING YOU WOULD CHANGE OR DO DIFFERENTLY? No. I made a decision early on in the planning process to not take anything too seriously and to just enjoy my time in this role. There were some small mistakes that were only noticeable to me, but I wasn't going to let anything throw me off. It was the perfect day.