It's always a good day when we get to feature the beautiful work of Arkansas wedding photographer ERIN WILSON and this floral fill chapel wedding is no exception! Bailey & James wanted a simple yet modern look for their day, incorporating lots of fresh greenery and white and their planner & florist JESSICA ZIMMERMAN helped them bring it to life.
The couple were lucky enough to have the first wedding held at LEGACY ACRES - an elegant and timeless venue situated on 40 acres in Conway, Arkansas - and also a venue the bride's parents began building shortly after the couple got engaged. Bailey tells us, "The timing worked out perfectly and it has always been a dream of my mothers. They did an amazing job and we had the privilege of being the first wedding there."
HOW DID YOU MEET? We met through mutual friends that went to the University of Central Arkansas.
TELL US ABOUT YOUR PROPOSAL: We had been planning on going to Garvan Woodland Gardens in Hot Springs, AR for quite some time, and we finally headed down there one weekend. James has a family friend that lives on the lake in Hot Springs and told me that we needed to run by their house to check on the boat. When we got to the house, he had a beautifully decorated proposal on the dock in the backyard. It was absolutely perfect. After the proposal, both of our parents came to see us.
TELL US ABOUT FINDING YOUR WEDDING DRESS: I went dress shopping in Dallas, TX and went to a few places. Stanley Korshak Bridal was the first place I went and I fell in love with my wedding dress as soon as I put it on. I continued shopping at a few other places that day, however I came right back to that first dress. It was lace, sweetheart cut and tight with a flare towards the bottom.
DESCRIBE YOUR WEDDING FLOWERS: We had a beautiful hanging installation in the reception, and very pretty, yet simple, arrangements at the ceremony. We had white and mauve flowers with a lot of greenery.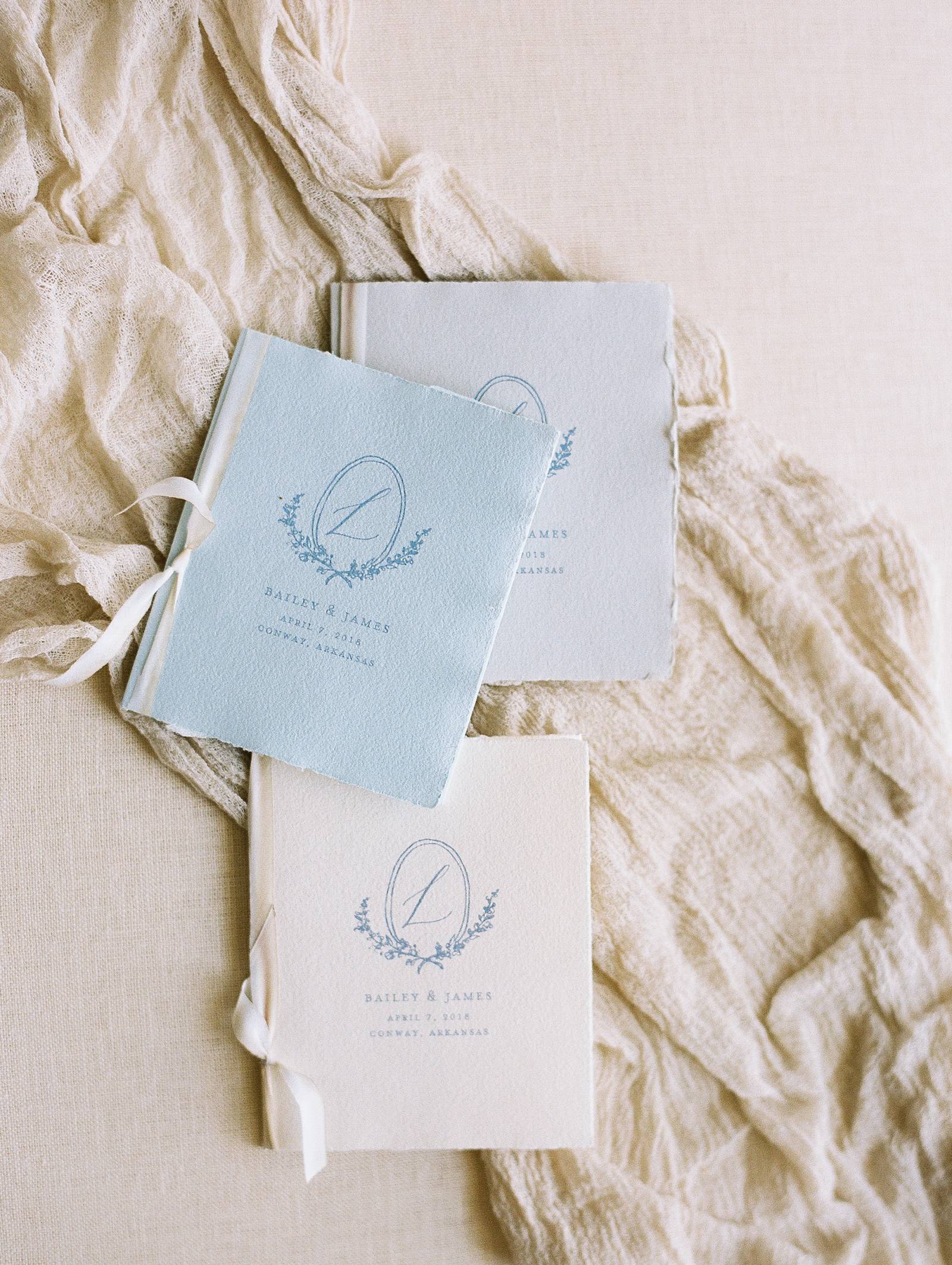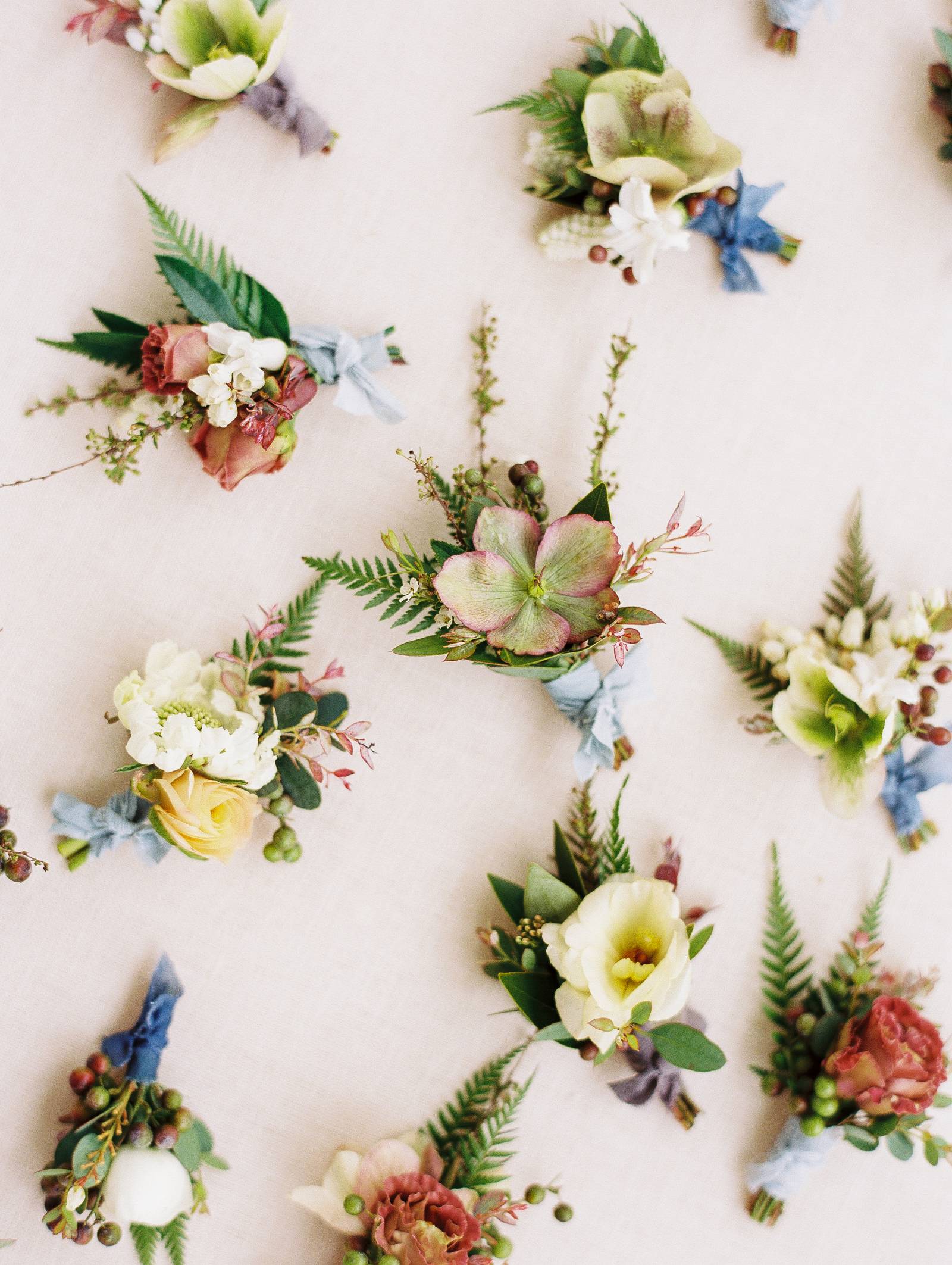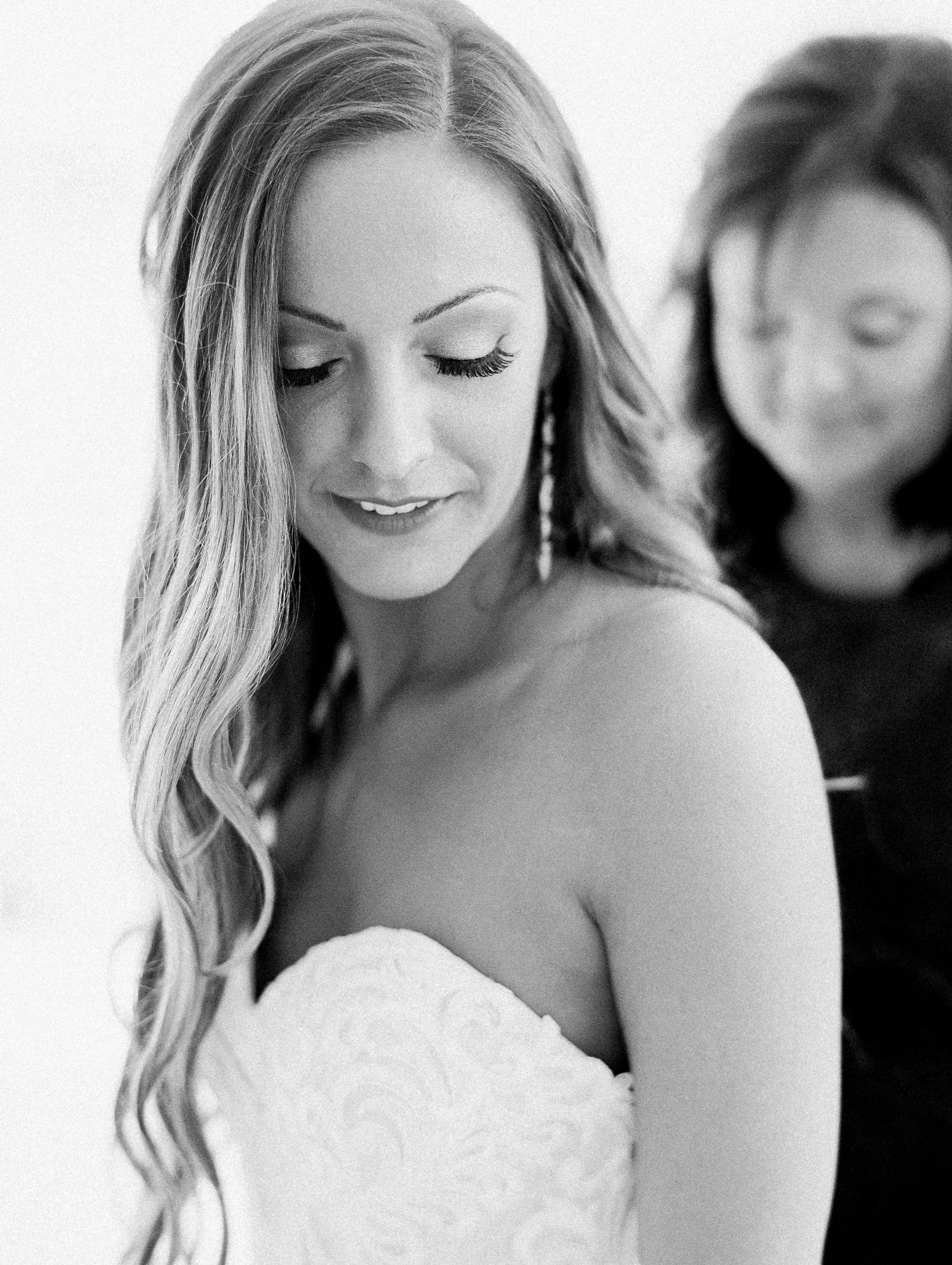 FAVOURITE DETAIL OF THE DAY: I don't know if I have just one favourite detail of the day, but two come to mind when I start to think. My father died when I was younger and I had a heart shape cut out of one of his ties and "I love you" in his handwriting sewn onto it, and I placed this heart on the inside of my wedding dress. It was extremely special to me. Another favourite detail of the day is that James and I personally told each guest goodbye and thank you for coming after the ceremony. It was a great way to end the ceremony and share our thanks for our family and friends traveling on our special day.
WHAT ADVICE WOULD YOU GIVE OUT TO A COUPLE PLANNING THEIR WEDDING? You plan for months for this one big day, so when the day finally comes, make sure you take moments throughout the day just looking around and soaking all of it in. It was the best day of our lives thus far!
MOST MEMORABLE MOMENT? After the ceremony, just the wedding party gathered at the Bridal Cottage with us to spend a little time together before heading over to the reception. The guests were at "cocktail hour" and it really gave us some quality time to just be with our closest friends.
ANY OTHER DETAILS THAT HELP TELL THE STORY OF YOUR DAY? Our wedding day was filled with family time and friends. The whole day was spent out at Legacy Acres and it was so much fun to be able to soak it all in.
TELL US A LITTLE ABOUT YOUR HONEYMOON: We went to Antigua and stayed at Cocobay Resort. It was absolutely beautiful. The cottage we stayed in was breathtaking. We had so much fun!
IS THERE ANYTHING YOU WOULD CHANGE OR DO DIFFERENTLY? No! The day was everything we could have imagined and hoped for.
I would like to thank my parents, Diana and Phil Kirkland, for working day in and day out to get Legacy Acres finished and for helping me prepare for this amazing day.
A huge thanks to Arkansas wedding photographer ERIN WILSON for sharing this stunning Italian wedding inspiration with us. Erin is know for her dreamy wedding photography and loves to serve others by encouraging their creative sides, reminding them how beautiful they are and being as positive and calm in wild situations. "I am extremely passionate about people, art and love. I photograph weddings on film and digital and very inspired by timeliness images that have a little artful vibe." You can see more of Erin's portfolio in our VENDOR GUIDE and you may also want to check out this Stunning Italian garden wedding inspiration.