With the bride's family being British and the groom's Mexican, the challenge was to infuse both cultures into their wedding day. From handmade tablecloths from Mexico and a mariachi band at cocktail hour to a real London phone booth they achieved this fusion perfectly as you can see in these beautiful images by JENNA MCELROY. Whilst the high school sweethearts reside in Houston, Texas they travelled to Maryland to the bride's parents' property on the shore of Chesapeake Bay and fulfilled their wish to have their wedding outside. Bride Amy tells us "I always hoped I would someday be able to have my wedding there as it is one of my favourite places on earth. We were able to be right up on the water surrounded by beautiful trees and we had warm, but not too hot weather! The property was originally a part of a large historic farm and our neighbours live in the manor house. My parent's portion of the land is actually the old farmhouse and barn. The house and barn are over 100 years old, so they perfectly pair with my love for rustic simplicity!
We wanted to incorporate some of my husband's Mexican heritage to the day, so we picked some bright accent colours and paired it with some more classical traditions such as antique silver flower boxes for the tables. Some other Mexican hints were the dinner table clothes and chargers. I wanted the style to reflect us and our values together. We love the outdoors, so we chose a tent venue and we love time-honoured traditions, so we chose things like traditional vows." Wedding planner KARI RIDER help them pull together their dream day."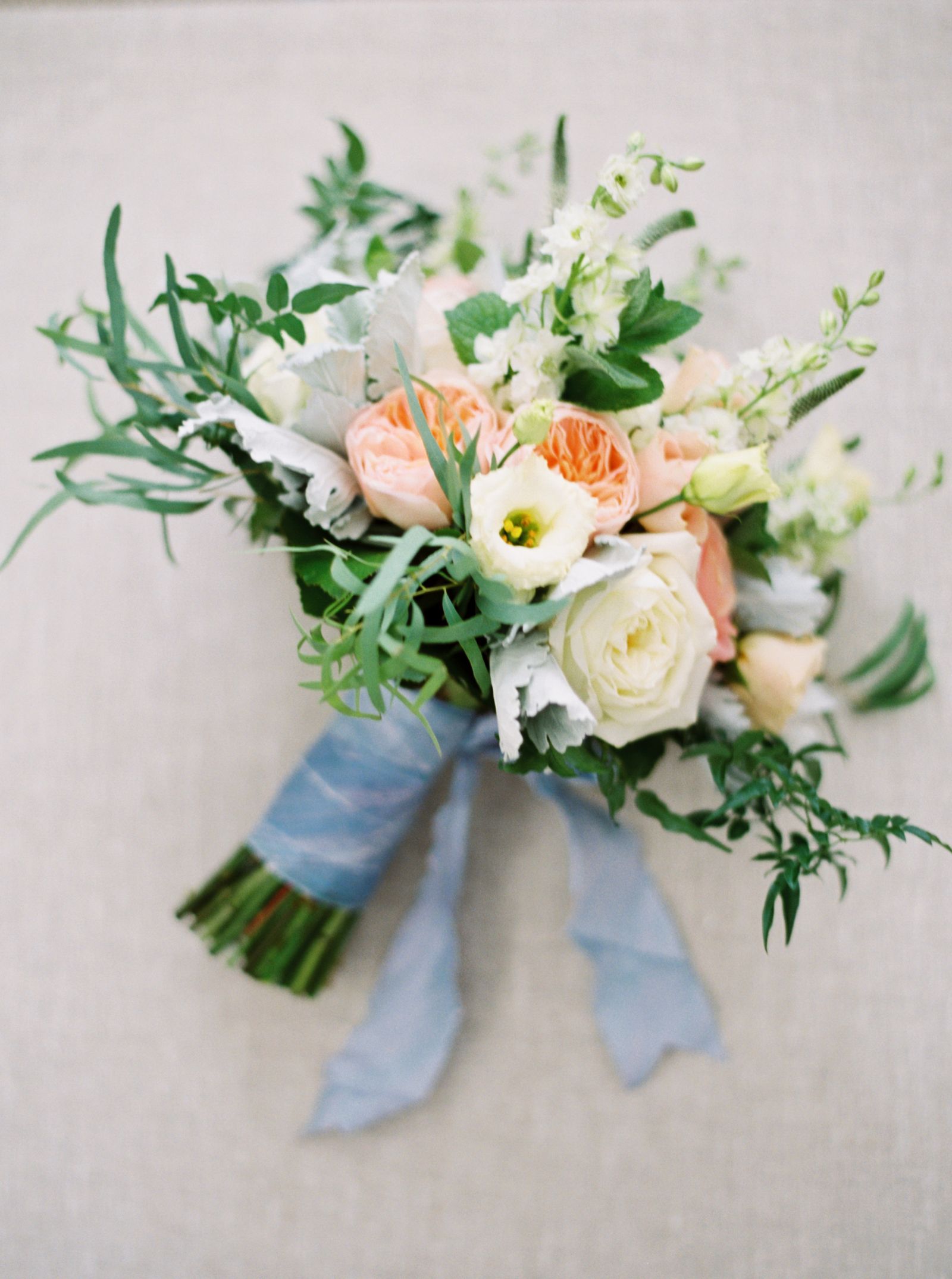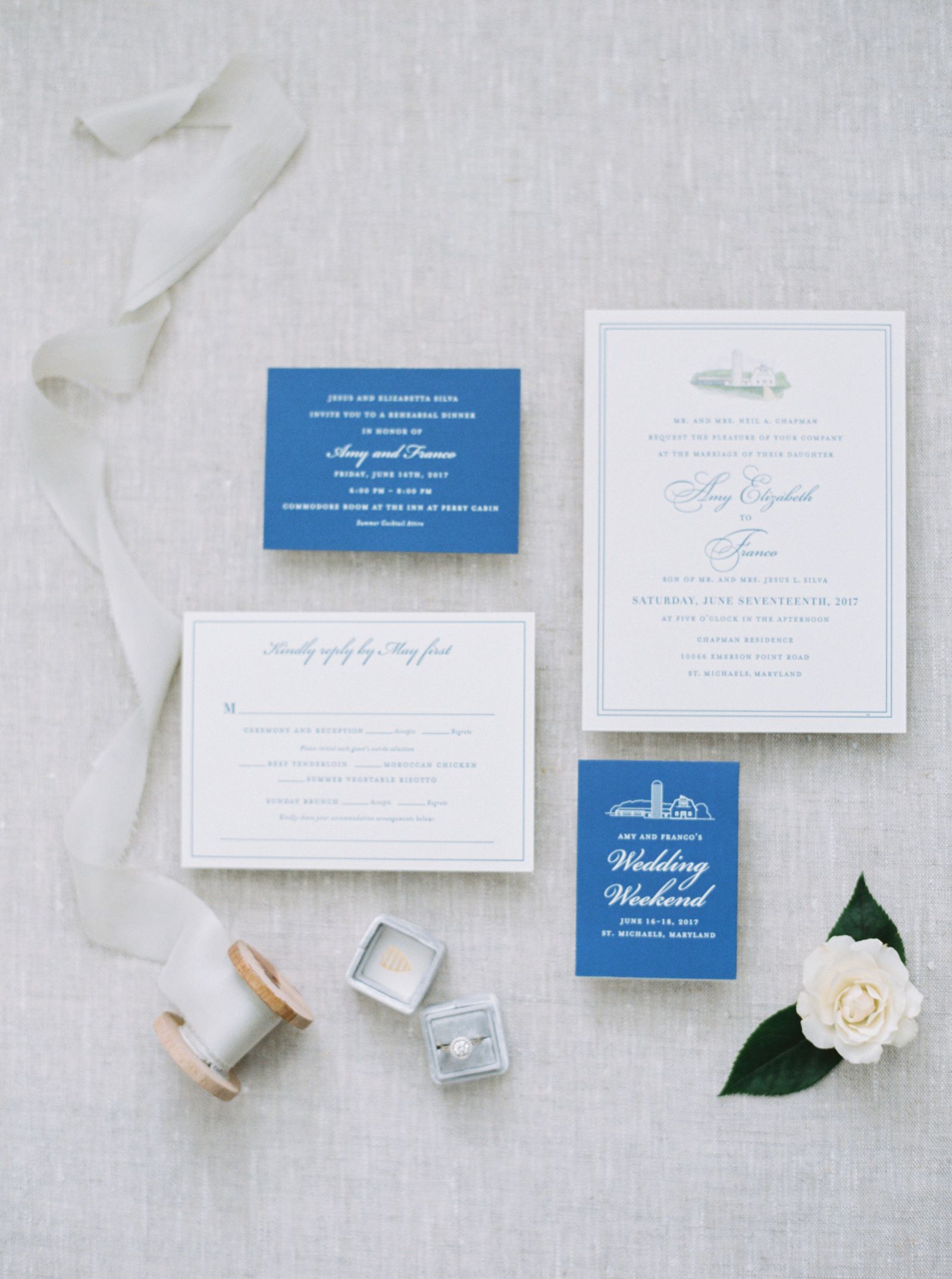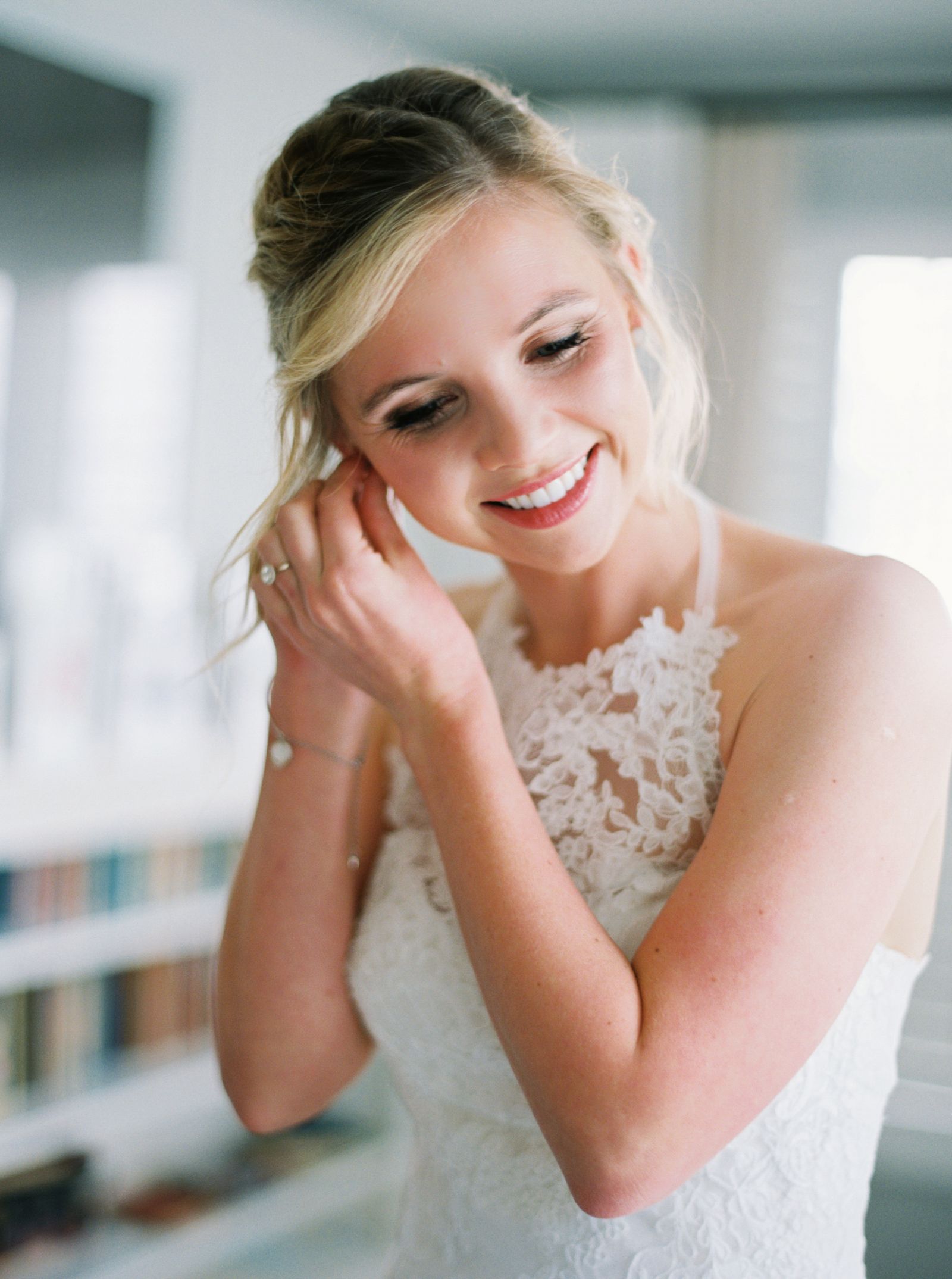 HOW DID YOU MEET? We met on a school cultural trip to China when we were 15! We started dating a couple of years later when he was 18 and I was 17 and have been together ever since. Officially high-school sweethearts!
TELL US ABOUT YOUR PROPOSAL: Franco and I love to spend time outside and we planned a fall trip to Big Bend National Park. We love road trips so the 10+ hour drive was easy for us! On the first day, Franco suggested a four hour hike to the top of the tallest peak of the Chisos basin. It was a beautifully clear and sunny fall day. We chatted the whole way up and eventually sat down to eat lunch at the very top. When Franco kneeled down to reach into his backpack for the sandwiches, he actually pulled out a little black box!
TELL US ABOUT FINDING YOUR WEDDING DRESS: My mum and I worked together and we went to a lot of dress stores in Houston and tried on way too many beautiful dresses! Part of the problem was I wasn't sure what style I liked. I have heard that if you try too many on without picking one, the decision becomes infinitely more difficult! That was definitely true for me. Just when I thought I would never find one, I found one that I just loved immediately. It was one of those moments when you come out of the dressing room and everyone sighs and just nods because it was a unanimous yes. I loved it to pieces, but there was still something missing. I felt like the dress was not quite 100% me. We ended up building up a halter style neckline, so I would be more comfortable and able to dance all night long! It worked out perfectly and I was able to add my own personal touch to an already amazing dress.
DID YOU HAVE ANY DIY ELEMENTS? We had lots of DIY elements! My lovely maid of honour, Emma Chapman, is a graphic designer in England and she helped me with lots of the details. She made these amazing table cards with photos of each of us at each age. For example, table four had a photo of each of us when we were four years old. They were such a hit! On of my bridesmaids, Caitlin Goodrich is also very talented with calligraphy and she designed and wrote on a few blackboards to signify things like the guestbook and the specialty cocktails.
DESCRIBE YOUR WEDDING FLOWERS: For our wedding flowers we wanted the colour accents to really pop. The table flowers really highlighted the orange and coral colours mixed in with some blue tinged leaves and plenty of white and green. My bouquet had some softer colour tones, but primarily stayed traditional with white and green. We added the colour into the men's boutonnieres and the bridesmaid's bouquets. One of my favourite aspects of the day was the large asymmetrical flowered arch we had framing our ceremony!
FAVOURITE DETAIL OF THE DAY: As I previously mentioned, Franco and I met and began dating in high school. We actually hit it off right before Franco graduated and headed off to college at his senior year prom. We were the last ones on the dance floor and he finally got up the courage to ask me to dance for the last song of the night. The song was "I'll be" by Edwin McCain and chose it to be our first dance at our wedding 8 years later!
WHAT ADVICE WOULD YOU GIVE OUT TO A COUPLE PLANNING THEIR WEDDING? I actually have a couple pieces of advice! First, I think a good piece of advice would be to divide and conquer. We were very lucky that our mothers wanted to help a lot with the planning and details, so we delegated tasks between the four of us and everyone had things to work on. Many hands make light work! It can be very overwhelming for only one or two people to do. Second, I think many brides are surprised how invested their men are in the registry choices. Franco definitely had opinions for the dinnerware and glassware, and we had a lot of fun planning out our future kitchen together. Third, especially if you have international guests, be sure to send out the wedding invitations early to ensure extended postage time for both initial delivery and receiving the RSVPs back in the mail.
MOST MEMORABLE MOMENT? There are so many amazing moments it is impossible to choose the best one! One of my most memorable moments was walking down the aisle with the wind blowing and sun shining towards my handsome man standing at the waters edge surround by all of our loved ones.
ANY OTHER DETAILS THAT HELP TELL THE STORY OF YOUR DAY? We felt so honoured that our family and friends travelled to celebrate with us. St. Michaels is a small holiday village over 1.5 hours away from the nearest airport and our families travelled from the UK and Mexico, and our friends from all four corners of the USA. We definitely gambled on our guests coming to be with us in our favourite place, and we were always a little nervous it would be too challenging for people to travel to be with us. However, the gamble paid off and we were so incredibly fortunate to be able to have our most treasured guests with us in such a special place.
TELL US A LITTLE ABOUT YOUR HONEYMOON: Franco wanted to plan the honeymoon and didn't tell be where we would be going until the week of the wedding! We usually do adventure trips and fit in as many activities as possible when we travel, but we were advised to plan a more relaxed beach holiday for the honeymoon. I am glad we did because we were both exhausted after all the craziness of the wedding planning and the wedding weekend. Franco's family lives in and around Cancun, Mexico, so he wanted to go a little more exotic for our beach trip. He certainly thought exotic as we ended up going to Bora Bora, Tahiti! It was a long trip to get there, but it was well worth it!
IS THERE ANYTHING YOU WOULD CHANGE OR DO DIFFERENTLY? The only thing I can possibly think of to change would be to have included our rescue dog, Fin in our ceremony! We would have loved to have him with us, but logistically it was very challenging. Getting Fin from our hometown in Houston, Texas to Maryland for the wedding plus getting him home when we left on our honeymoon would have added infinitely to the chaos of the weekend!