Known worldwide as the birthplace of the Renaissance the beautiful city of Florence embodies the spirit of ancient Italy and is one of the most romantic cities in the world to get married! Hawaii wedding photographer JEANNEMARIE PHOTO captured this stunning sunrise bridal shoot in Florence, beginning on a quiet street in front of the Church of Santa Maria del Fiore Duomo.
Architecturally, this is one of the most important Gothic churches in Tuscany and a perfect start for a sunrise shoot before all the tourists start to gather. Hawaii wedding florist DESIGNS BY HEMINGWAY designed a beautiful bouquet of Westminster Abbey garden roses, lisianthus, sweet pea, ranunculus and copper dried plumosa. "As the street filled up with people gathering to enjoy the beautiful morning light, we continued to the top of the city to the abbey of San Miniato al Monte. The panoramic views of the city of Florence are spectacular up there as it is one of the highest points in the city. I'm so happy we got to style our bride at such a beautiful location!"
"Being an artist, Florence has been a dream place to travel and photograph at. Imagine, walking the same streets as the Medici, Michelangelo, Botticelli, and Leonardo Da Vinci you can feel the past in the stones you walk upon. I can imagine the conversations between Lorenzo and Michelangelo! JEANNEMARIE PHOTO shares with us.
For our shoot it was the mixture of the historically architecture of this fabulous city and the modern styling of our bride was the perfect mix. Sunrise was the perfect time to photograph our bride when the city is still a sleepy. We then headed up to the top of the city to San Miniato al Monte where the panoramic view of the city takes one breathe away. I so loved the shoot that Michigan wedding photographer K.R. MORENO and Debbie put together for us!"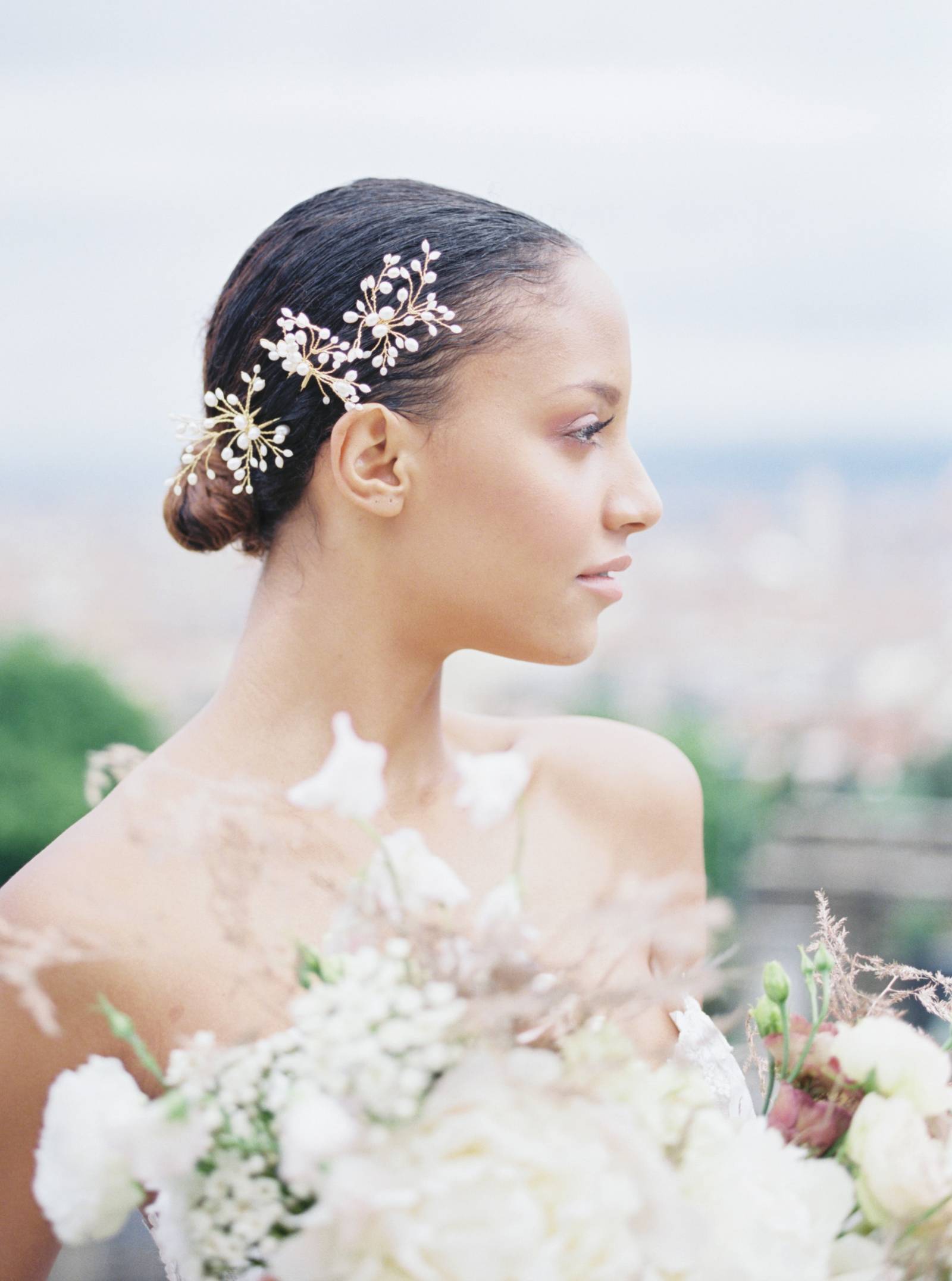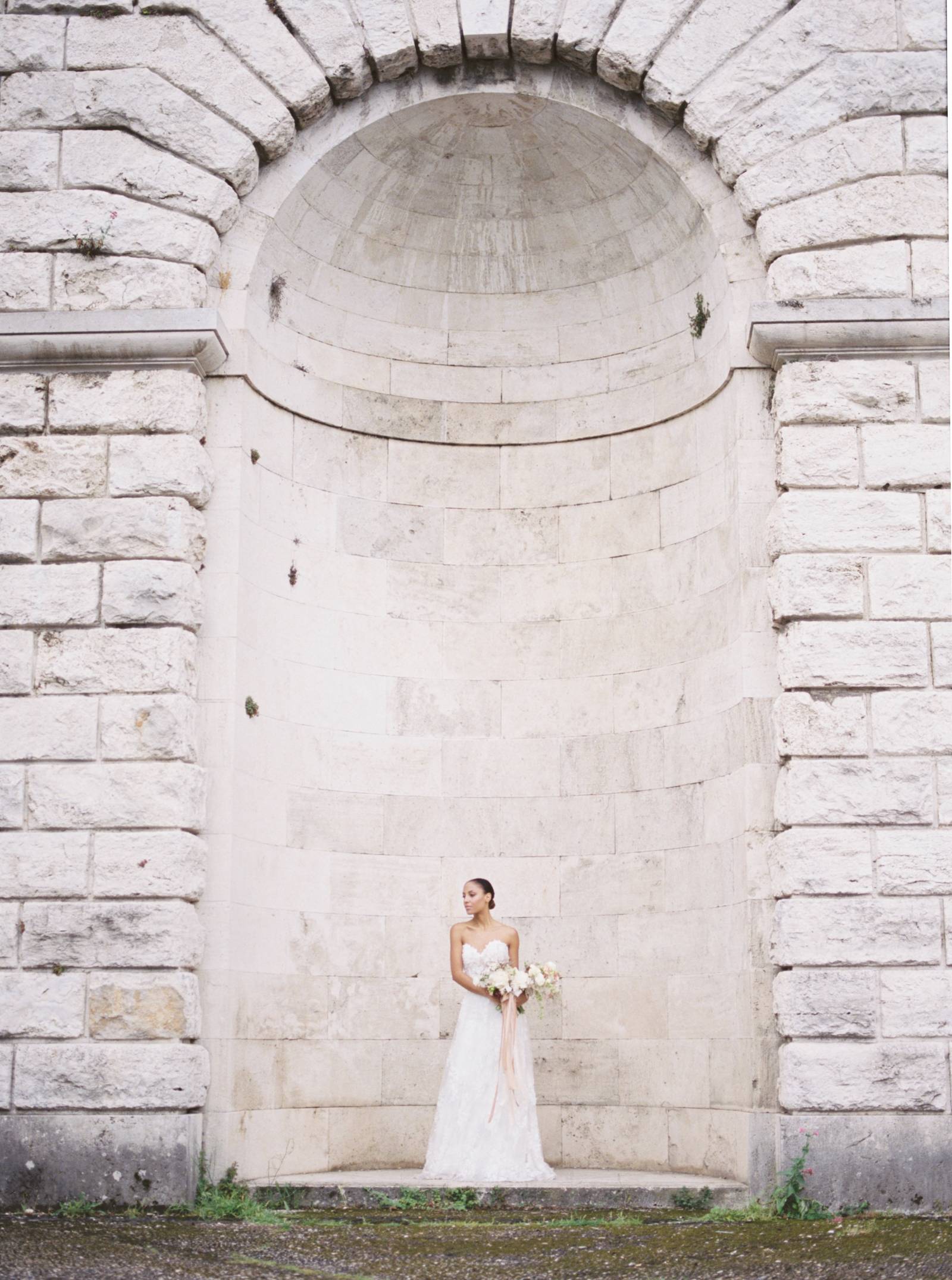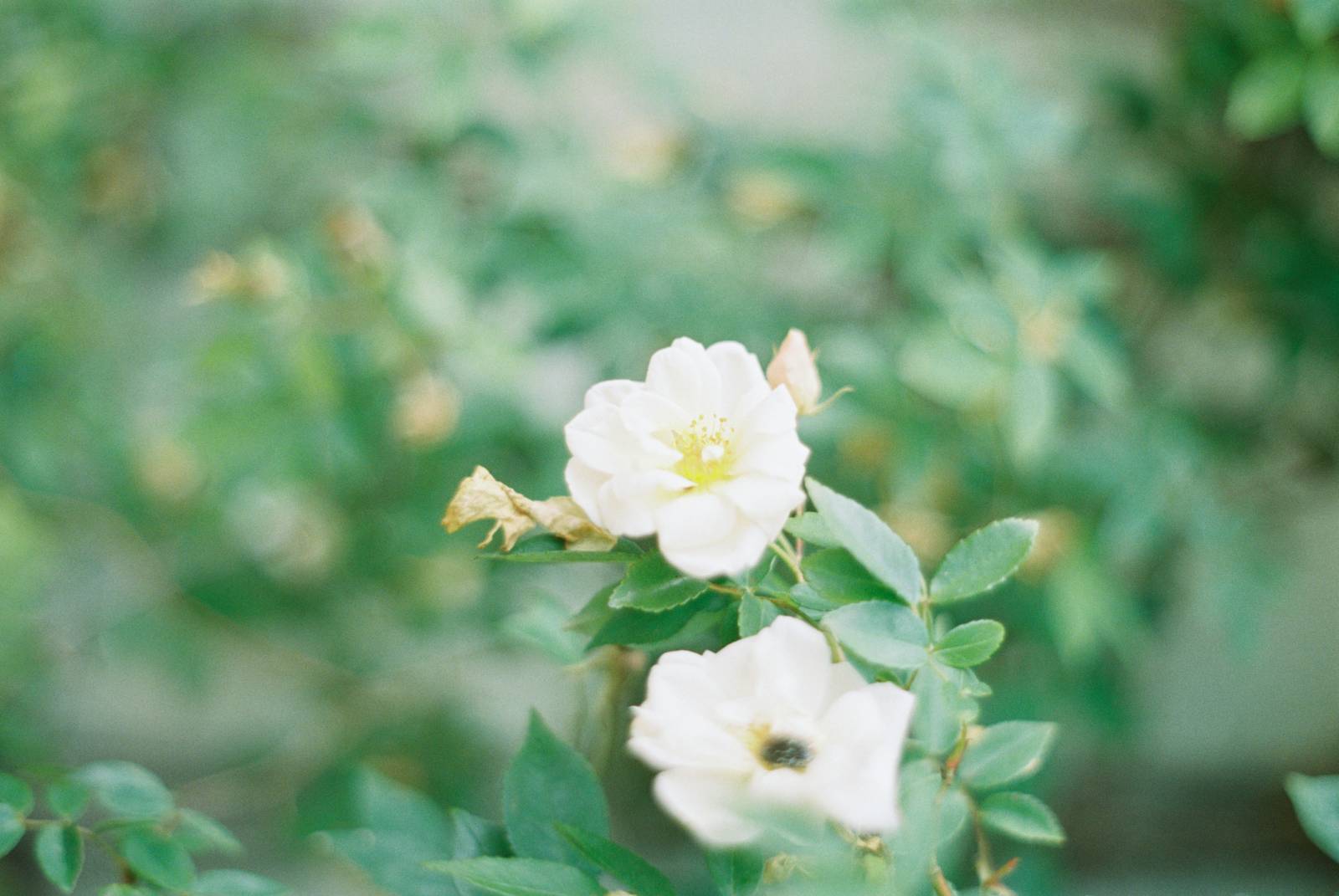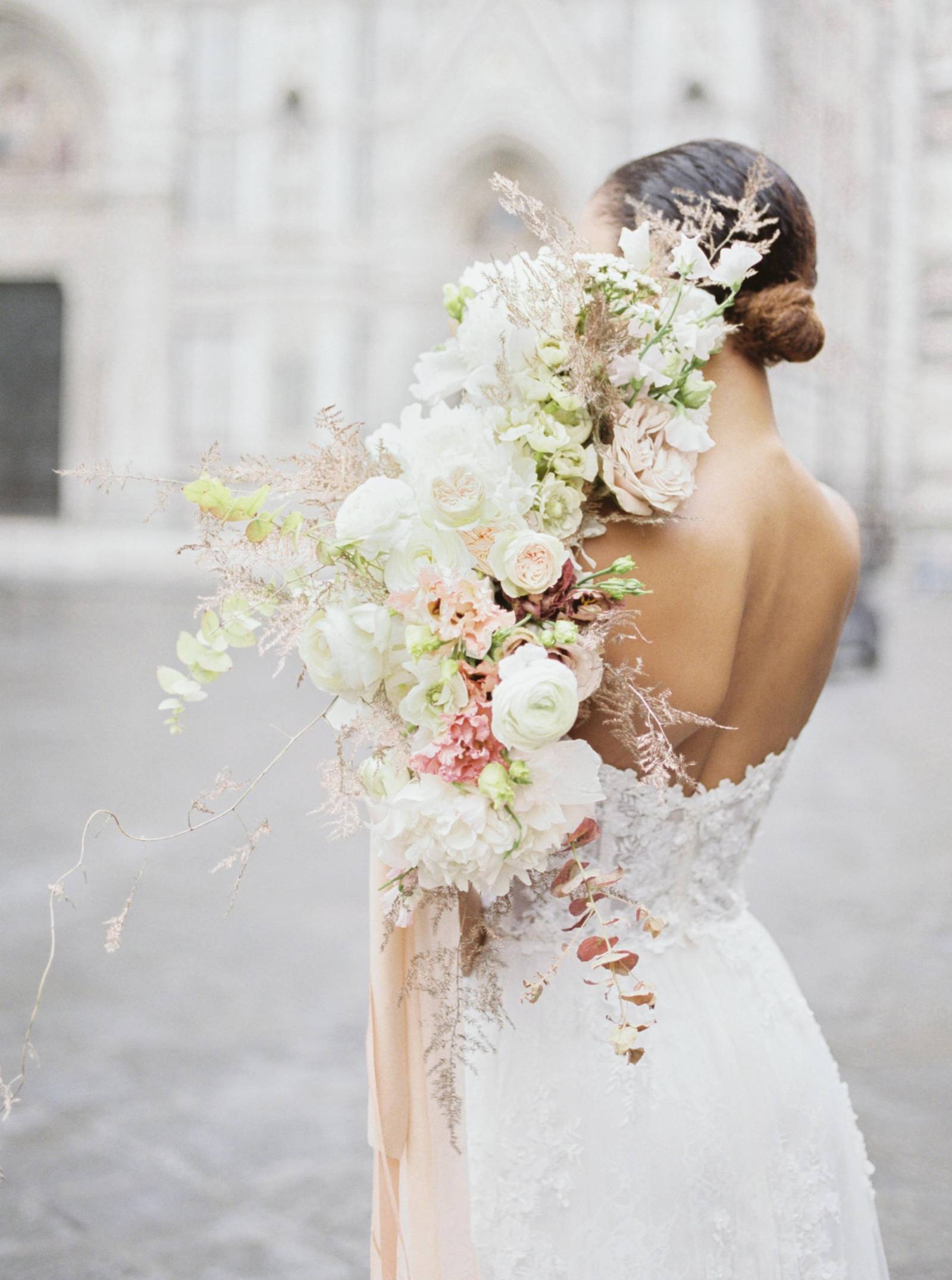 A huge thank you to Hawaii wedding photographer JEANNEMARIE PHOTO for sharing this absolutely stunning Florence wedding inspiration with us. Jeannemarie is a destination wedding photographer specialising in romantic, outdoor weddings and elopements. Her photographic style is romantic, modern and classic. It's her passion to leave you with your family's first heirloom. If you're looking for a Hawaii wedding photographer be sure to check out more of her portfolio in our vendor guide.
Hawaii wedding florist DESIGNS BY HEMINGWAY creates works of art, and we highly recommend her for your Hawaii wedding. Using a fine art approach when it comes to creating florals for your day, her designs are classic & natural. You can see more of her work in this Elegant Parisian bridal with old-world charm or in her portfolio here.
Michigan wedding photographer K.R. MORENO is a valued member of our vendor guide, Kaylea is an international photographer who specialises in documenting love stories taking place all throughout the world. "Having spent most of my adult life traveling to over 30 countries and primarily living in Europe I love working in different cultures, languages and the most incredible locations. I adore capturing and preserving the memory, heart, and soul of an event, family and couple. Through my lens, I am working to capture every element that comprises your wedding and your journey together. Rich textures, held back tears, golden light, the sashaying of your dress down the aisle and most importantly the love that you share." Head over to our Vendor Guide to see more of her portfolio and you should also check out this Old World Wedding Inspiration in the heart of Provence.