As spring visits the Pacific Northwest and April rains bring May flowers, for Washington Wedding planner CHARMING PEONY STUDIO it's hard to pass up on the opportunity to create with the abundance of lilac bushes around. For Yuliya the incredible scent of lush fragrant blooms of lilac attract her attention and became her inspiration for this shoot. "The incredible scent of full lush fragrant blooms of lilac attract my attention and became my inspiration for the shot."
Yuliya tells us, "SENTINEL HOTEL has an incredible Italian inspired venue where soft daylight comes through big windows surrounded with Italian inspired columns and beautiful cohesive chic mirrors. I wanted to create a lilac heaven by incorporating varieties of tips and shades of Lilac. This day was special day to me because it was my eighth wedding anniversary. I want people look through the images and get all of the mixed feelings that couples experience during this special time of their lives. I chose a lush pink lavender shade to be the main tone, and then surrounded the ceremony in four tall lilac columns to the floor. The bridal bouquet has shades of pink and white lilac with oversized tree peony's, lavender roses, clematis, burgundy ranunculus and white callas loosely tight together with handmade blush silk ribbons. The table top was absolutely heavenly; we covered it with oversized linen and incorporated loose organic movement of florals."
Beautifully captured on film by SWEET LIFE PHOTO, it features gorgeous gowns by FEYA BRIDAL and INNOCENTIA. VICTORIA KRAV created a divine suite of paper goods that were styled into beautiful flatlays.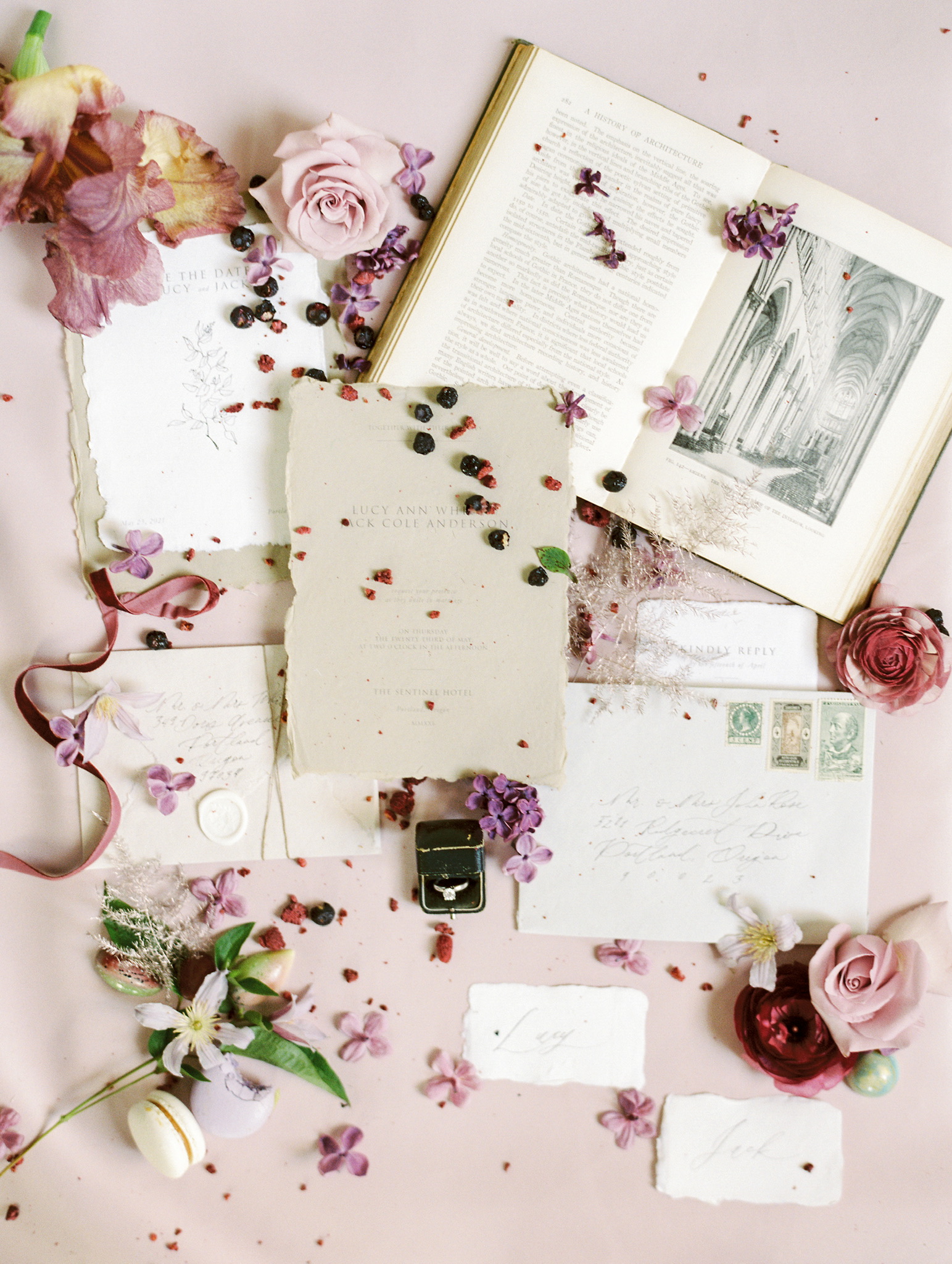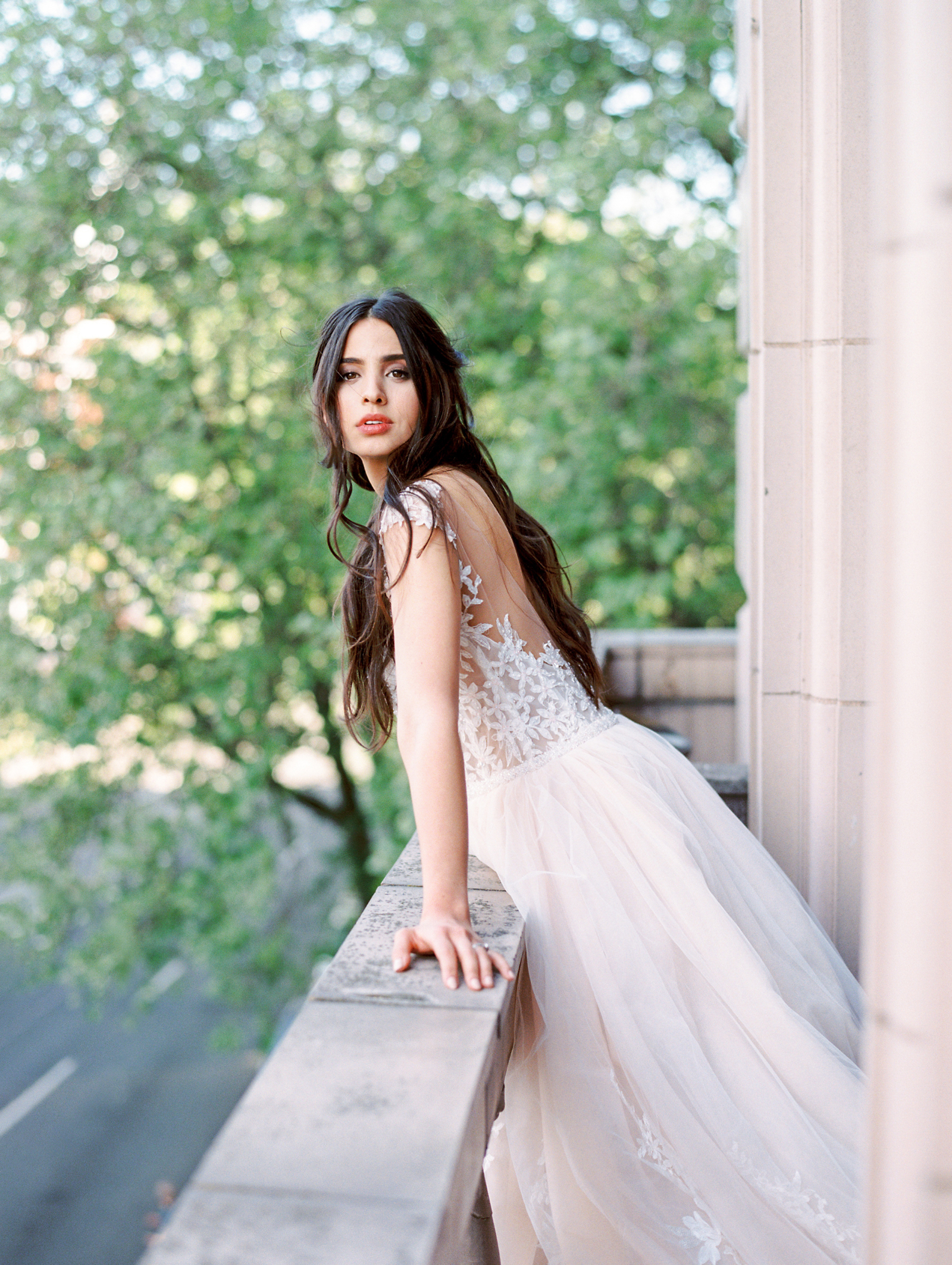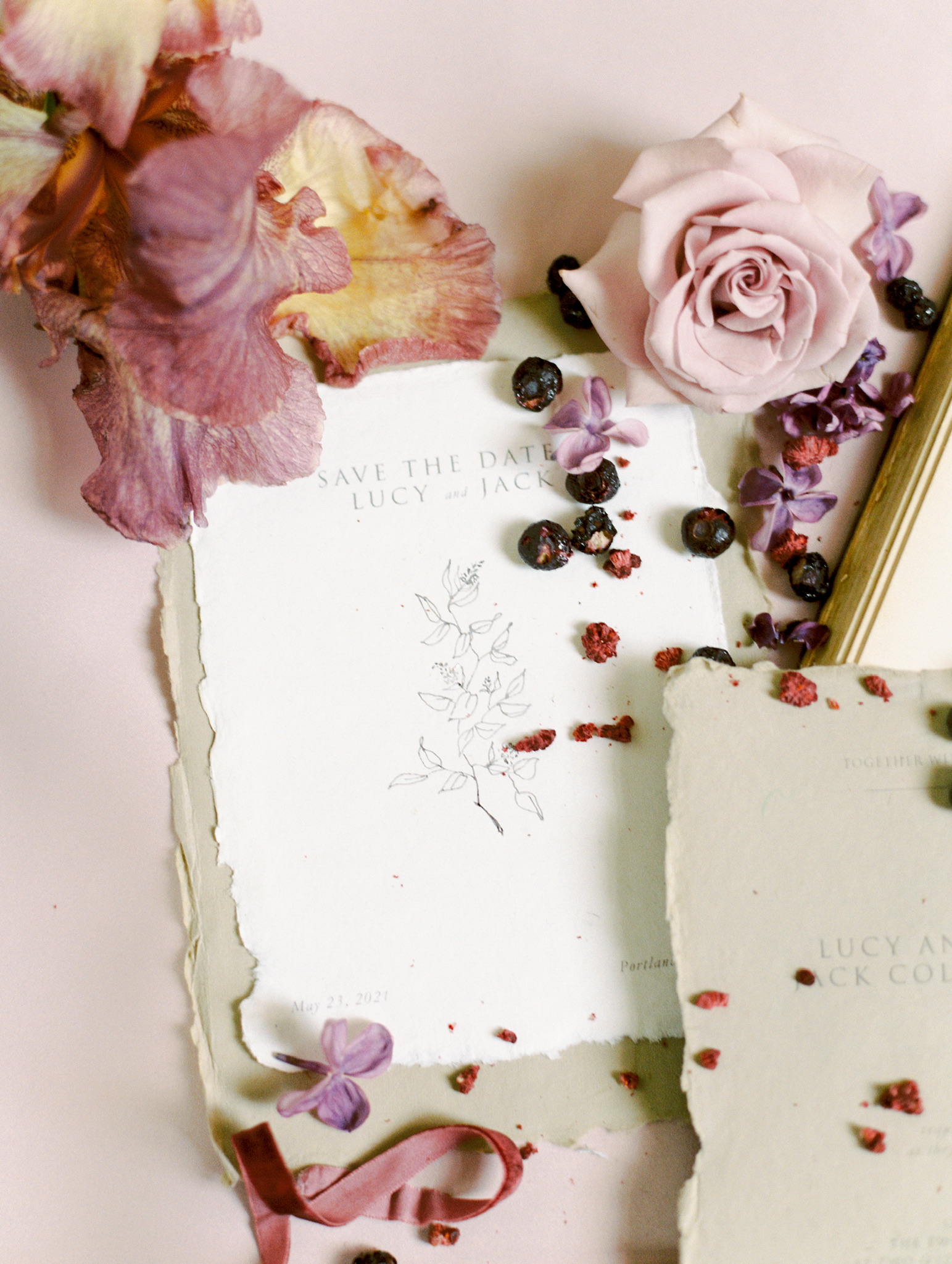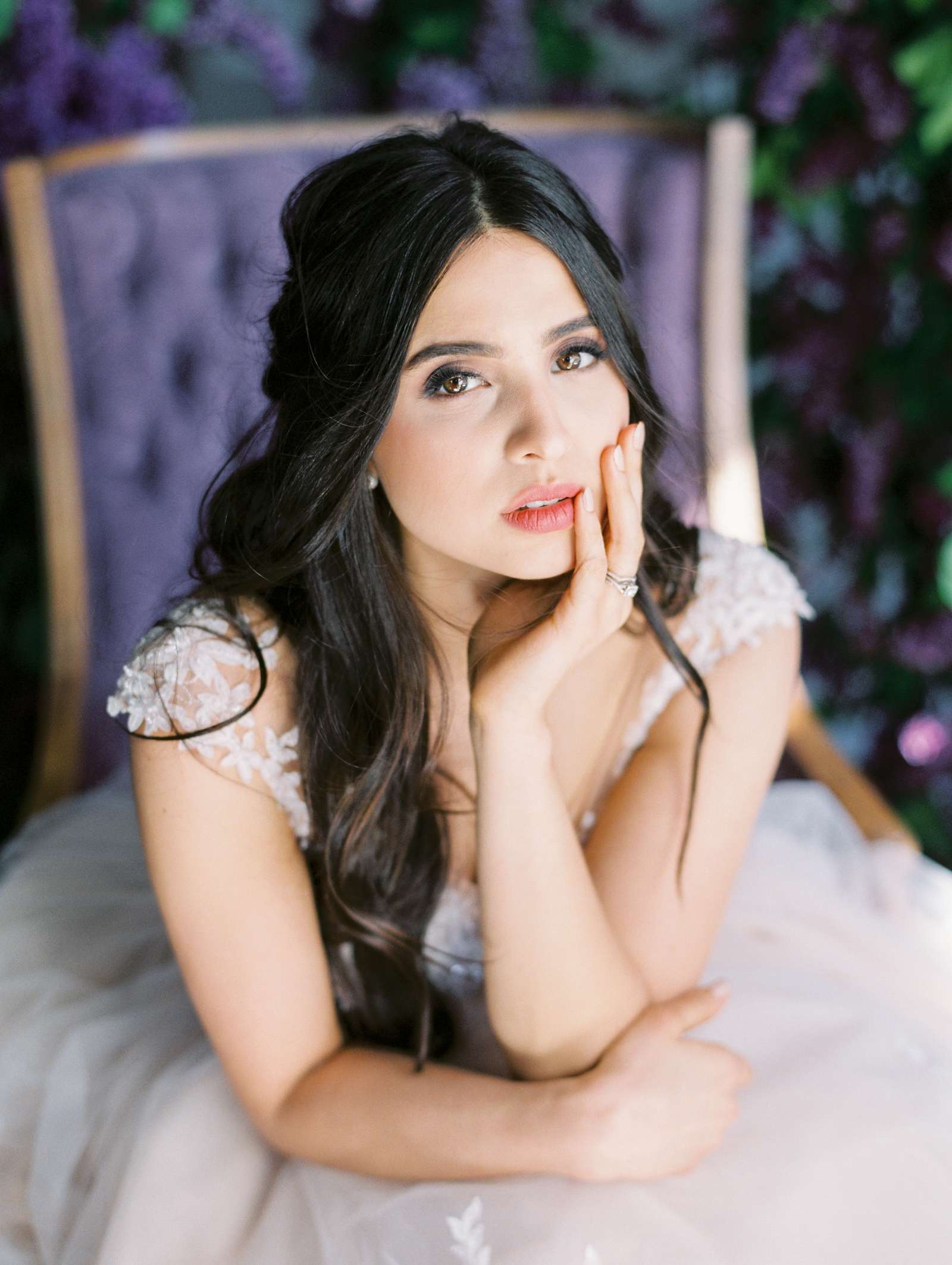 A huge thank you to Washington Wedding planner CHARMING PEONY STUDIO for sharing this beautiful inspiration with us. Creating custom tailored, timeless weddings, and an unforgettable experience for their couples is the hallmark of Charming Peony Studio. Yuliya is the creative mind behind the company and she tells us "My heart sings for the opportunity before me and my imagination swinging into the dreaming journey exploring simple yet meaningful ideas to tell your story. As a creative designer, with the collective experience, I use my passion finding the perfect balance to bring your dream event to life. I indulge in exquisite intimate weddings, luxury refined events, editorials, and high-end cultural weddings." You can see more of her work in her portfolio here.