Prepare to dive into a dreamy experience set in Tuscany's romantic capital Florence, brought to us by Italy wedding photographer KRISTINE GRINVALDE and Florence planner OLIVIA SODI WEDDINGS & EVENTS.
Tuscany is regarded as the birthplace of Italian Renaissance, its medieval towns, historical villas, rolling hills topped with cypress trees and silvery olive groves, longstanding wine traditions, the list goes on and on, and it draws people from all over the world to say "I do" in this special destination.
The shoot is set in a 17th century villa in Florence - VILLA BARDINI, named after antiquarian art collector Stefano Bardini, who restored its ornamental medieval garden at the beginning of 20th century. Giardino Bardini overlooking the Florentine skyline and surrounding hills is one of the most romantic spots in the city, yet off the beaten path. Four hectares of woods, garden and fruit orchards around the historical villa feature a quintessential Tuscan garden, including artificial grottoes, orangery, marble statues and fountains making an utterly stunning backdrop for wedding inspiration shoot.
"We were drawing inspiration from nature and historical environment," Kristine tells "Olivia and I both have passion for a blue colour palette and through pulling together the mood board and planning all the details muted blue and teal became leading colours organically, paired with sandstone and subtle greens".
Kristine shares, "Bridal morning is usually my favourite part of a wedding day, so I wanted to show how elegant and feminine bridal boudoir photos can be to inspire future bride allocating time for this on their timeline. While getting ready our bride Ginevra is wearing ethereal morning gown by AMORALLE. Gentle silk fabric of boudoir gown reminds me of butterfly wings while Ginevra passes along the hallways of Villa Bardini." Later she changes into romantic lace wedding gown exploring ornate gardens of the villa, and then into unconventionally blue embroidered tulle gown, both by KATYA KATYA LONDON via 6.Septembris bridal boutique.
A romantic table for two with enchanting city views from terrace of Villa Bardini is masterfully set up by Olivia Sodi together with the ladies from Il Calicanto. Vintage style stationary by DELICATE, featuring flaked and gilded edges complete the overall mood and channel the historical artful vibes we wanted to bring through this inspiration.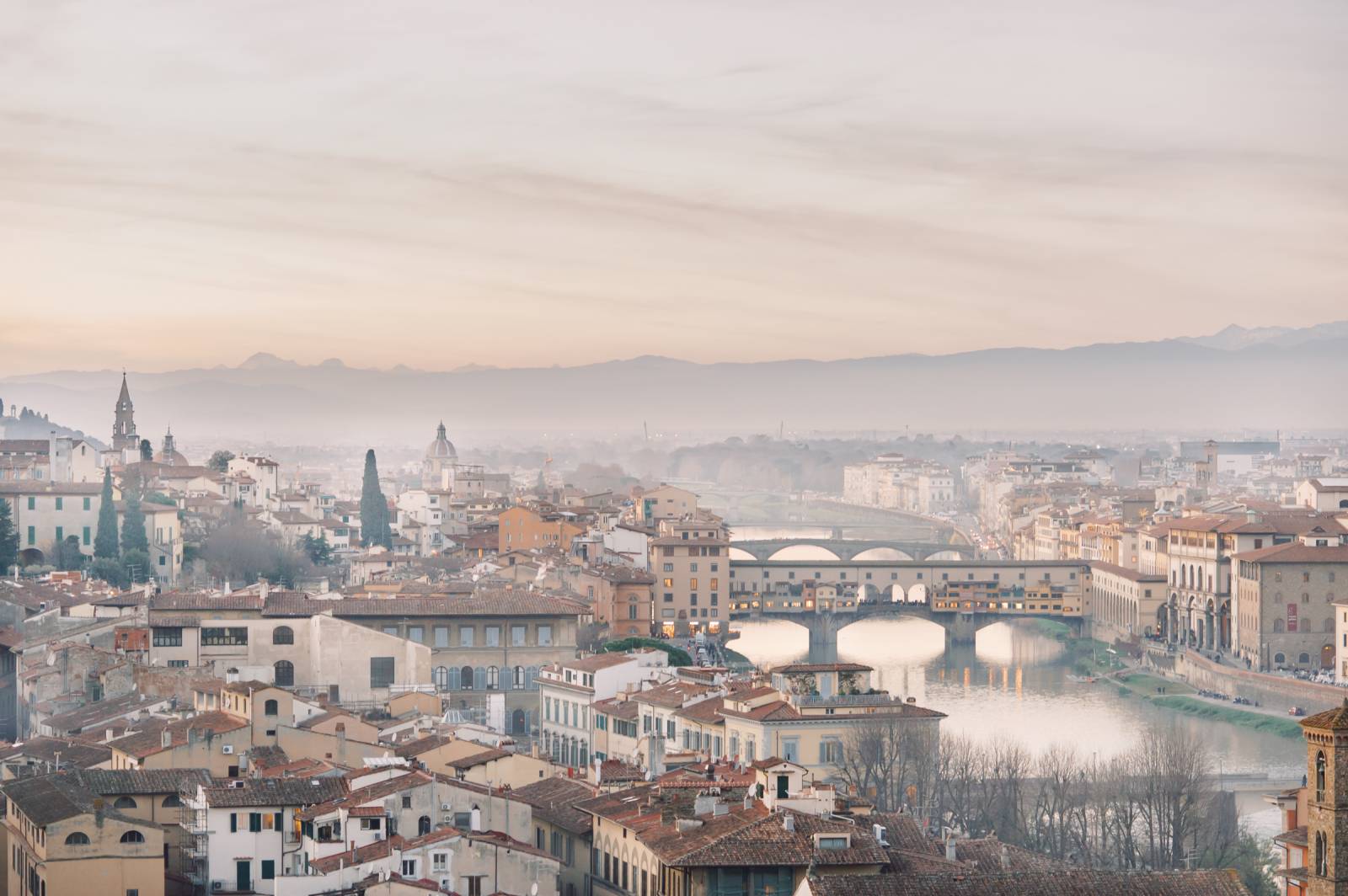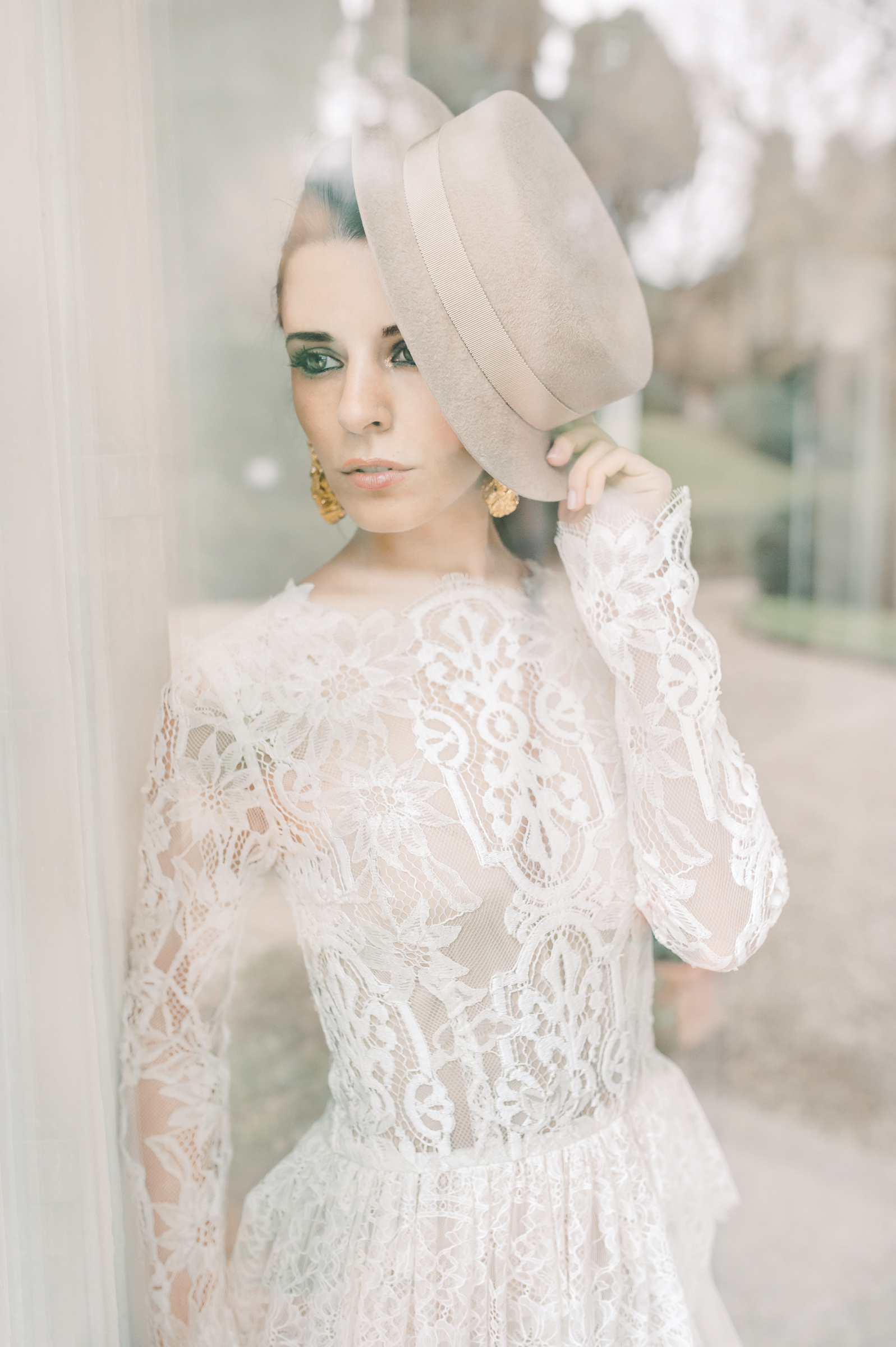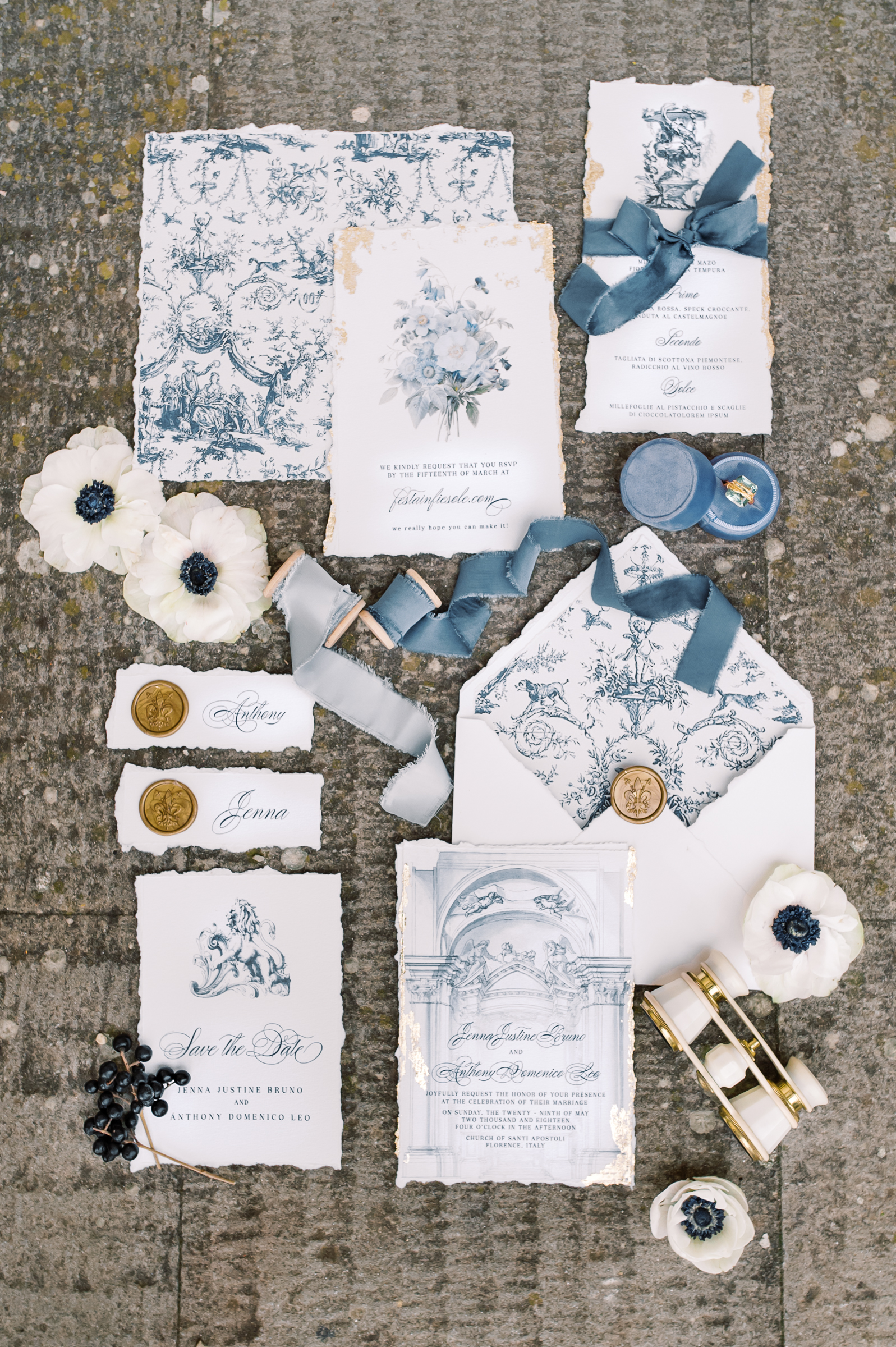 A huge thank you to Italy wedding photographer KRISTINE GRINVALDE for sharing this stunning luxury wedding inspiration with us. Spreading her time amongst several European locations, Kristine's style is a blend of fine art and editorial with a focus on elegance, tenderness and timeless moments, channeling light and airy look with fashion flair. "Above all I am committed to document candid emotions and the very soul of your celebration while delivering a seamless experience and gently guiding you to savour most precious moments while looking your best." You can see more of her work in our vendor guide.