We're kicking the week (and the month of July can you believe) off with this beautiful vow renewal by CALLIE MANION PHOTOGRAPHY. As wedding photographers themselves, Amanda & Chris have been around enough celebrations in their time to know how they wanted their day to look. Taking place at DAFFODIL HILL in Oklahoma, I love how this feels like a celebration of them as a family as well as them as a couple. How special for their kids to look back on these photos in years to come.
Callie shares with us, "Amanda and Chris shared a touching, intimate ceremony in the lush garden setting at Daffodil Hill, a romantic venue in the countryside of Oklahoma. I love how the warmth of the provincial surroundings beautifully enhanced the serene tones of Amanda's colour scheme. The gorgeous light blues and greys, combined with the deep greens of the garden and all white flowers, created a dreamlike setting for this couple to renew their commitment to each other.
JUNIPER DESIGNS created the most gorgeous floral arrangements, completely transforming the venue into a verdant and lush garden. I loved how the monochromatic arrangements made the idyllic environment feel like a restful oasis. I also absolutely loved the deeply meaningful details Amanda chose to incorporate into their day. I was so impressed by the feminine, minimal calligraphy by OH HONEY PAPER with gorgeous illustrations that so perfectly represented this vow renewal. I also styled and photographed a bible passage that is sentimental to the couple. These significant moments were at the heart of the entire event. It was so nice to hear how focused on God--and each other--they are in their marriage.
Amanda alongside EMERSON EVENTS created the most beautiful table-scapes, adding just enough detail and beauty while keeping the overall atmosphere simple and clean. I also loved how everyone was so invested in making sure this day was a memory Amanda and Chris would always cherish. The entire family was so gracious and so thrilled for them. I loved watching their cute daughters wave to all the guests and dance the night away. You could feel how excited they were for their parents to celebrate the love they have for each other.
One of my favourite moments of the day was before the ceremony. Amanda helped get the girls and baby boy ready before turning to help Chris put on his boutonniere. He in turn helped her zip up her dress. I love that they chose to participate in that moment together so they could experience the entire day side by side. These small, affectionate gestures speak so much to the love at the heart of this generous, lovely couple. This vow renewal was absolutely overflowing with love, and I was so honoured to be there and capture memories that Amanda and Chris will cherish for a lifetime."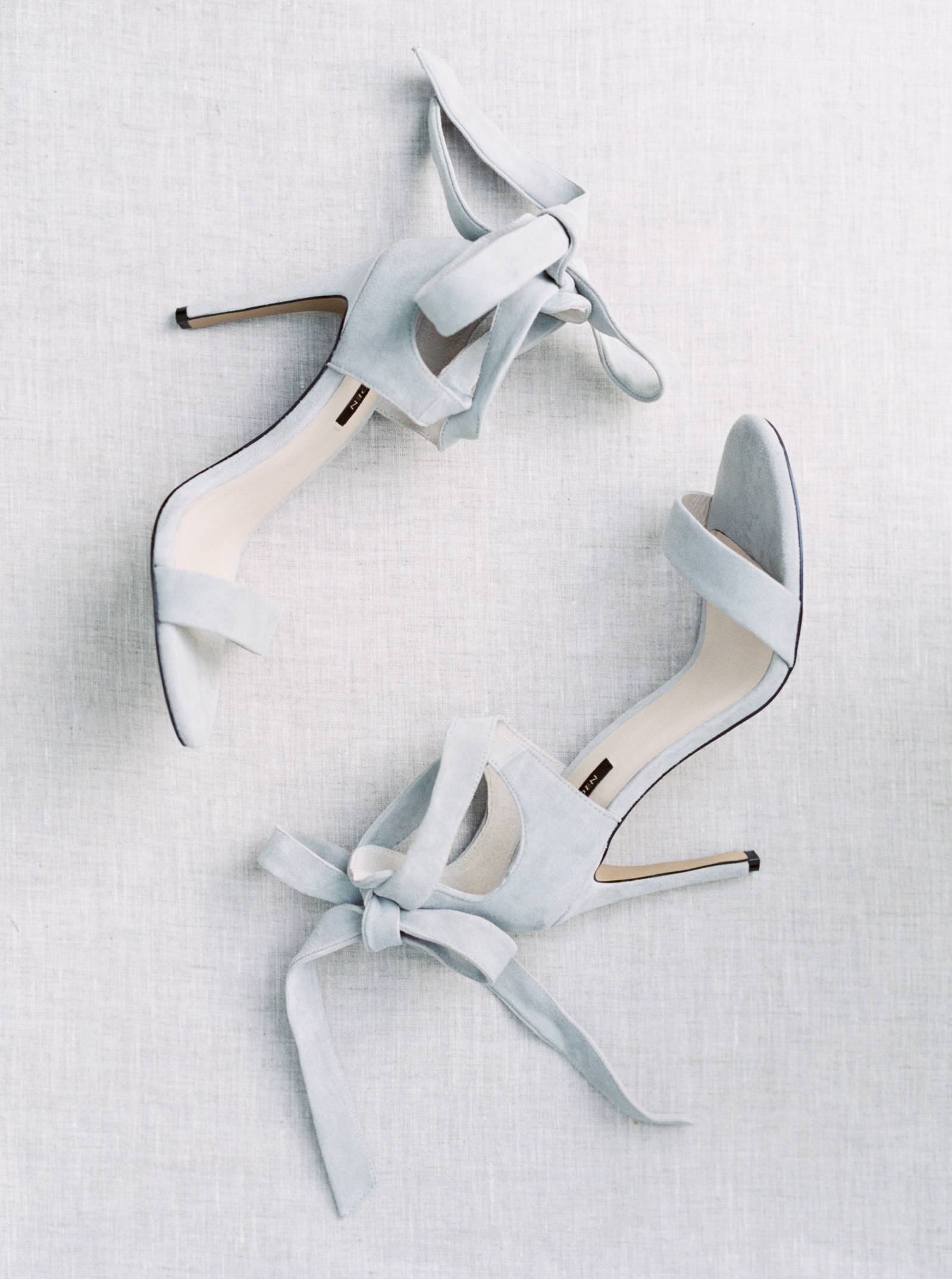 Amanda herself tells us, "When you've been married for 10 years, it's easy to look back and see how ingenuous you can be. When you get married, you've never felt happier; you look beautiful and you are surrounded by friends and family who love and support you. The day you're married, you don't consider that marriage may be filled with ups and downs... you think about the happy and healthy times even though you vow to stay through the hard times, too.
Your marriage vows aren't something you say one time and you're all set, but something you vow to live for on a daily basis. We soon found our marriage, as many do, in a hard place. We were five years in and our lives were flipped upside down. Our marriage was suffering and we vowed again to start over. We knew we wanted to celebrate on the opposite end of that five years with a ten year vow renewal.
We've always enjoyed tradition and gift each other the traditional anniversary gifts. The gift for ten years is tin, so we wanted to incorporate that element into our day. We were lucky enough to have our actual anniversary fall on a Friday and exactly 10 years to the day, we renewed our vows. We were surrounded by 35 of our closest family & friends, and of course now our children. After 10 years of marriage, we have three beautiful children who stood (or sat) by our side during the ceremony and I carefully handpicked each of their outfits to fit their personality. Our oldest wore a very pretty long white dress as she's very demure, our middle daughter wore a fluffy grey tulle dress that she twirled in all day long because she's our spitfire and our baby boy wore a very dapper shirt and pants with darling grey suspenders and bow tie, our little man.
The setting resembled our actual wedding day with ceremony & location both taking place outside and we found the most perfect intimate setting right in the heart of Oklahoma City but with a backyard garden look & feel. Being in the wedding industry, we had many vendor friends help bring our vision to life. It was a dream to work with some of the best in Oklahoma City, and abroad, on a personal level to bring our day together flawlessly."