Chelsea and Nick had originally planned to get married in Italy, but after stepping foot in the Napa based BEAULIEU GARDEN there was no question that this was the place for them. It wasn't until after the fact, that they realized Chelsea had been a flower girl for her aunt and uncle there some 22 years earlier. Given free rein by Nick to design the wedding of her dreams, Chelsea incorporated lots of earthy metallics with blush pink. Wanting a fresh, luxurious and feminine feel to the day, she also included geometric shapes to add a modern feel. These beautiful images by Southern California Wedding Photographer MICHAEL RADFORD are so timeless
Although it took over 50 dresses before she found the one, Chelsea was dressed in an INES DI SANTO gown constructed with layers of white, nude and blush organza. She paired it with JIMMY CHOO sandals and a diamond tennis bracelet which belonged to her late aunt. "We were very close, so it was comforting to have something that she owned with me on that day." Her groom wore a classic black tuxedo with gold accents, and Christian Louboutin shoes. Their wedding date and initials were embroided on his shirt as a sentimental touch. Chelsea's five bridesmaids' wore full length lavender tulle WTOO GOWNS - each with a slight variation in design, but all flowing and easy to move in.
"I absolutely loved planning the wedding. It was so much fun! Kristin, from ESOTERIC EVENTS, was like a little fairy godmother when it came to the planning process. She helped eliminate all the stress, which allowed us to focus on the fun aspects of planning," Chelsea explains. Taking on a few fun projects, she learned calligraphy a few months prior to the wedding and personally wrote out all the guest escort cards and place cards. Most of their decor decisions were based around them as a couple and their mutual tastes, which meant gold metal chairs for the reception and an altar and tables draped in white peonies - in fact the actual wedding date was planned entirely around the short peony season.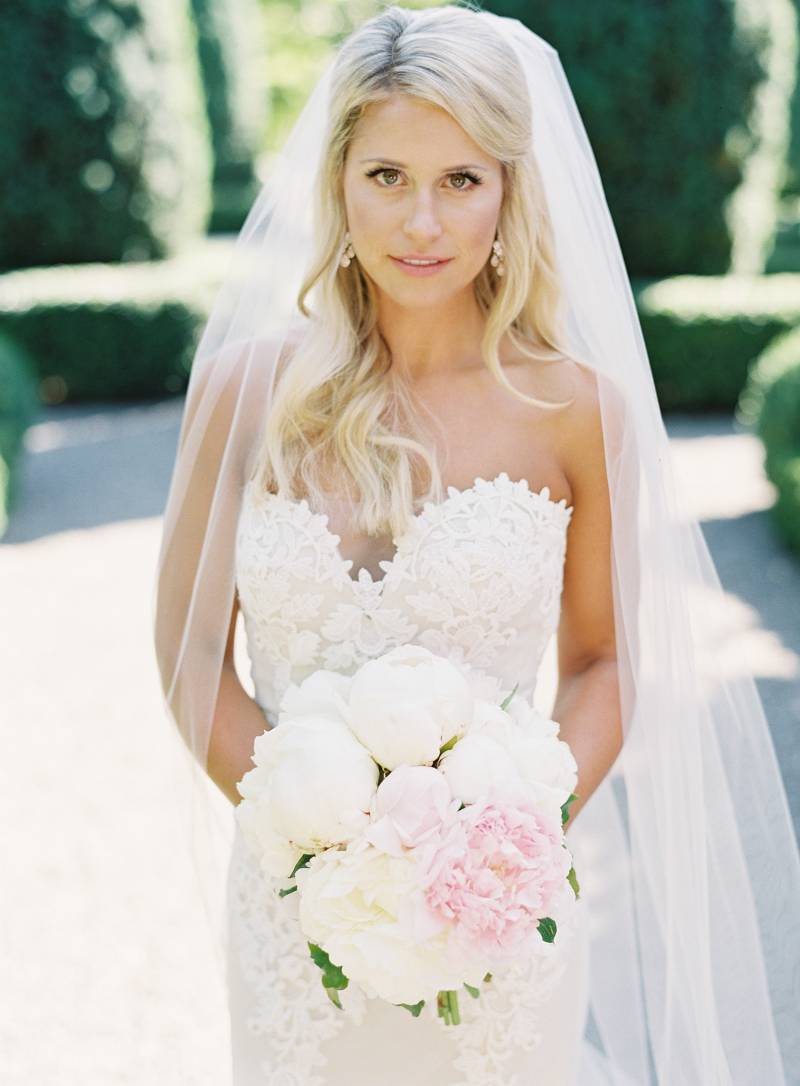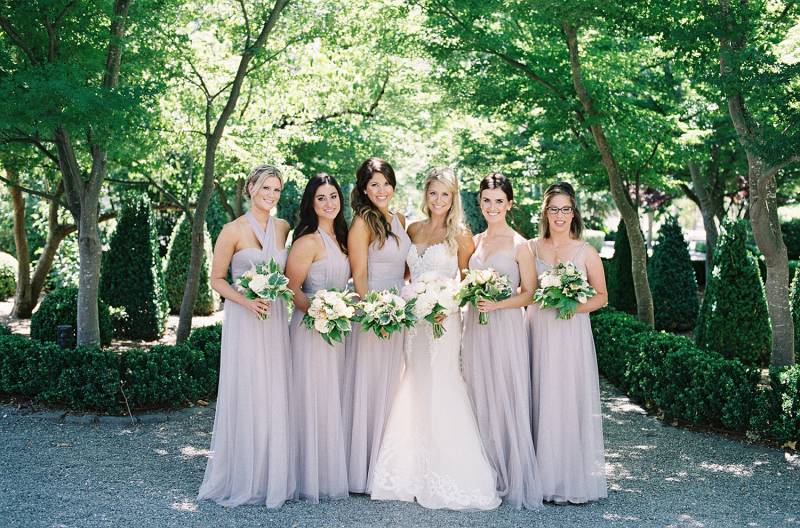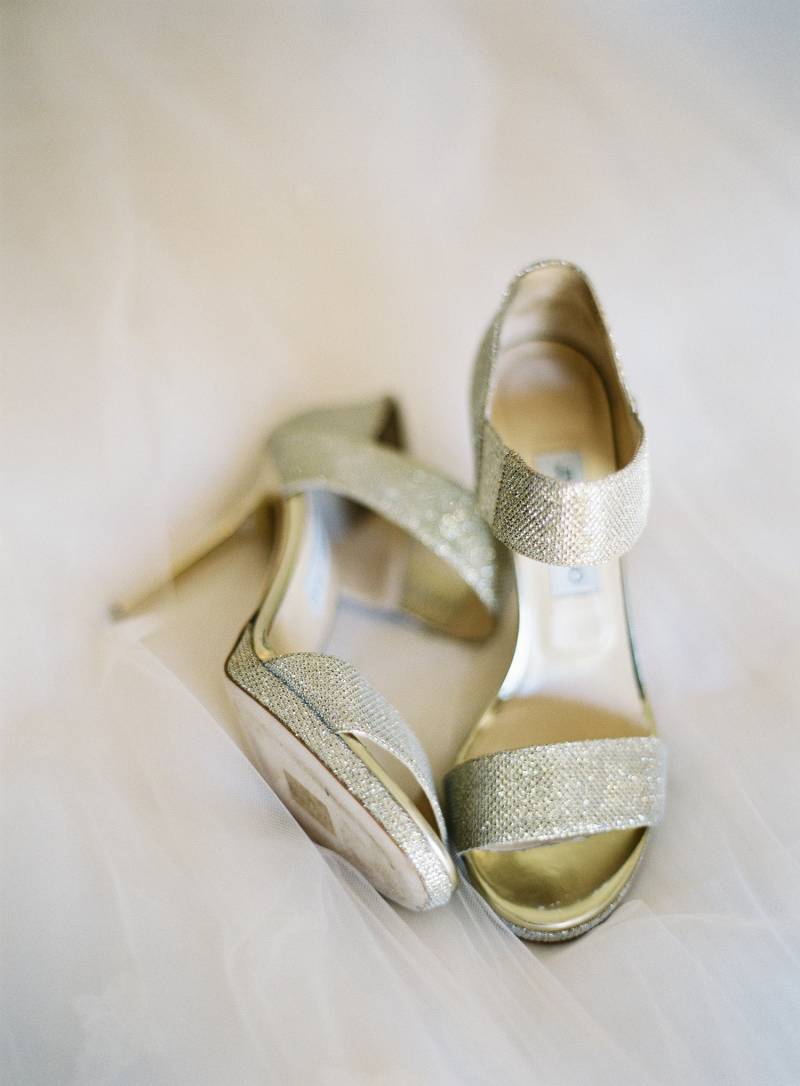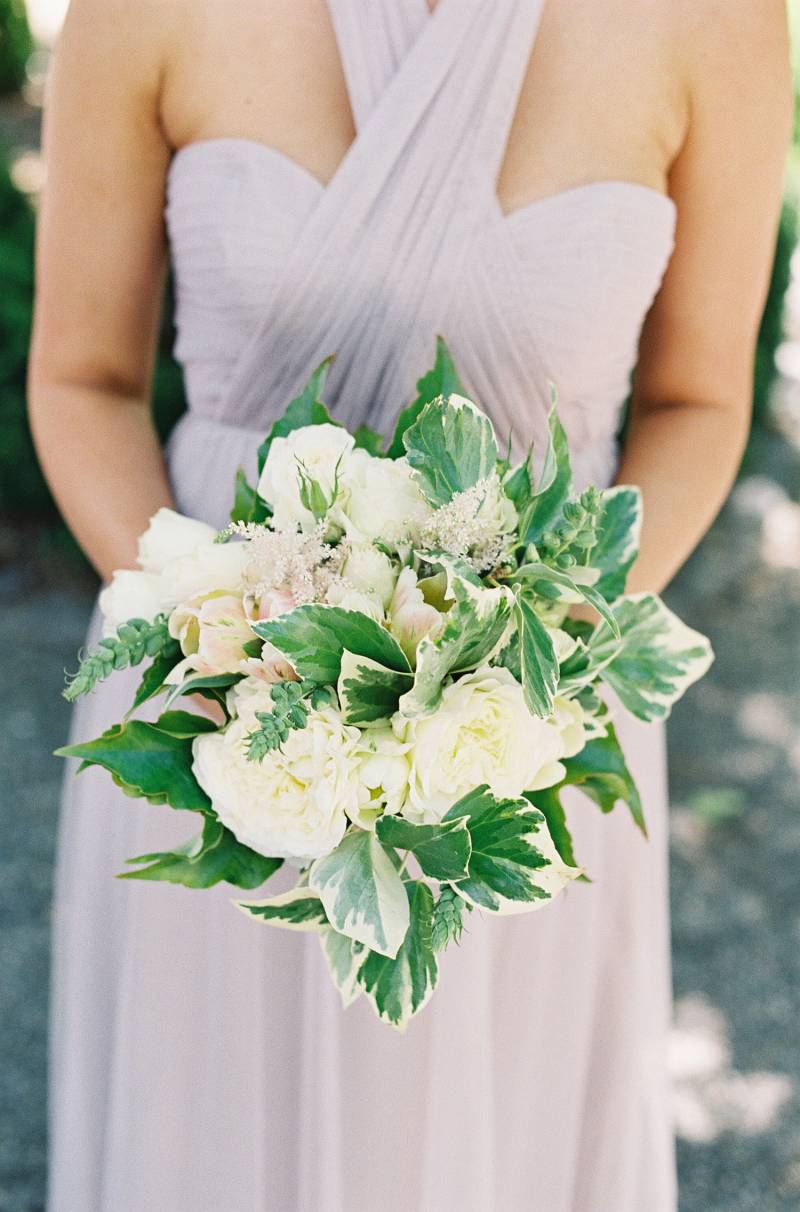 "Sitting down at dinner was one of our favourite memories. We just looked around and tried to take it all in. Seeing all of our loved ones there together was really special. Hearing the vows that we had written for one another was also one of the most special moments of our wedding."