Nestled in the idyllic Texas Hill Country just outside of Austin is CAMP LUCY - a charming and elegant venue that had Emma & Brad sold pretty quickly on it for their wedding day thanks to the laid back feeling it offered and it's breathtaking location. Cabins on site were the clincher since it meant their guests could stay close by. Dallas wedding photographer KRYSTLE AKIN captured this relaxed celebration which had a strong family focus. With planning by STEFANIE MILES and florals by BOWS & ARROWS FLOWERS they had a stellar team on their side.
HOW DID YOU MEET? Brad and I met in London on a study abroad trip hosted by Texas Christian University (TCU). We figured out that we had been in the same freshman orientation, dorm and even several classes together, but we never met! We were finally introduced during the study abroad trip after sitting across from each other at our first group dinner. After we came back from the trip and started our Junior year of college, Brad officially asked me to be his girlfriend.
TELL US ABOUT YOUR PROPOSAL: Brad proposed in Cabo San Lucas a year before we got married. When we landed in Cabo, Brad started acting so weird! He was super quiet, which is completely opposite of how he usually is so I started wondering if was planning to propose during the trip. Sure enough, that night we went to dinner at our favourite restaurant called El Farrion (it's a beautiful restaurant that's carved into a cliff!) and Brad asked me to marry him. Even though I thought it could happen over the trip, it felt like a complete surprise when he asked!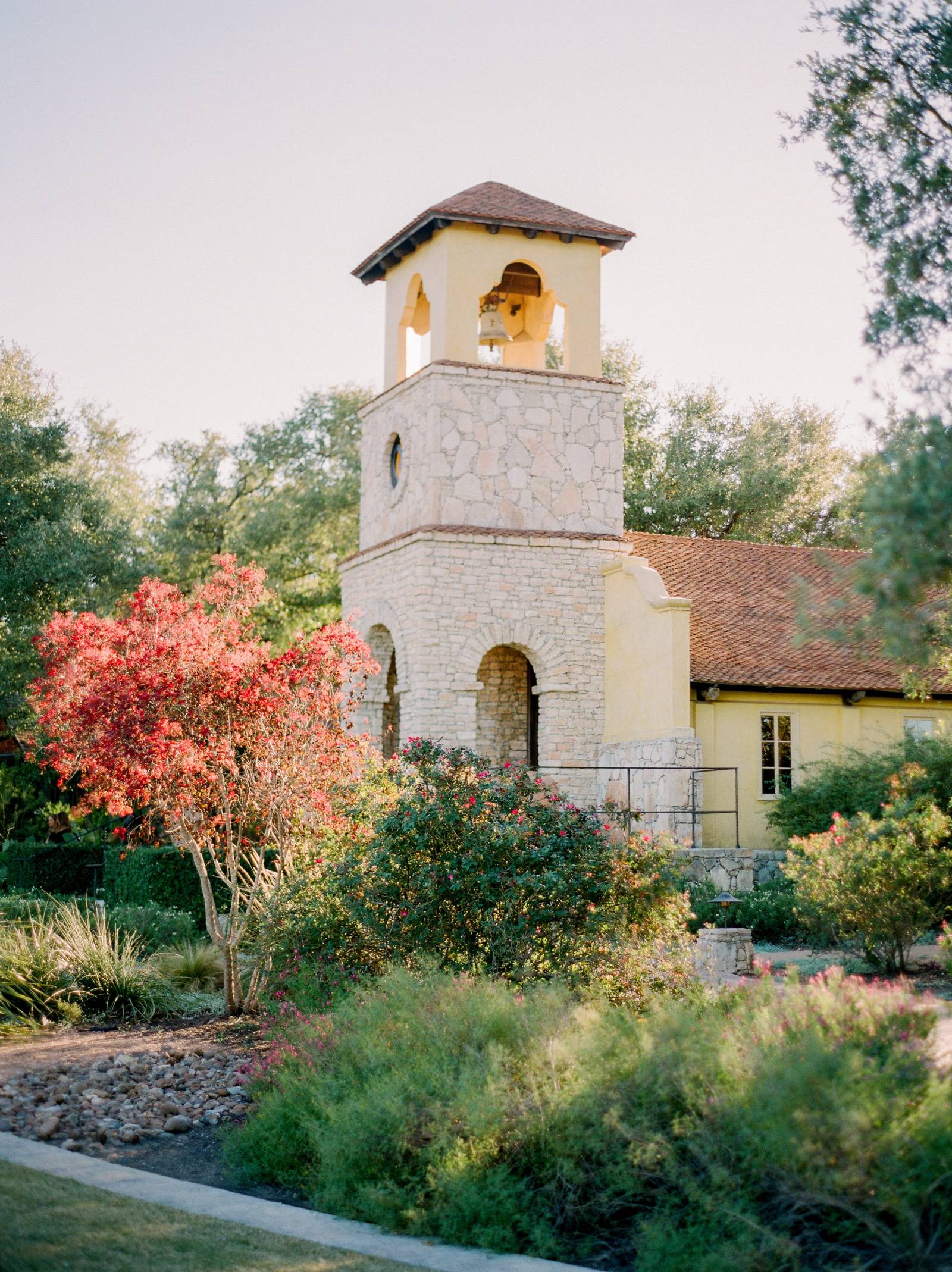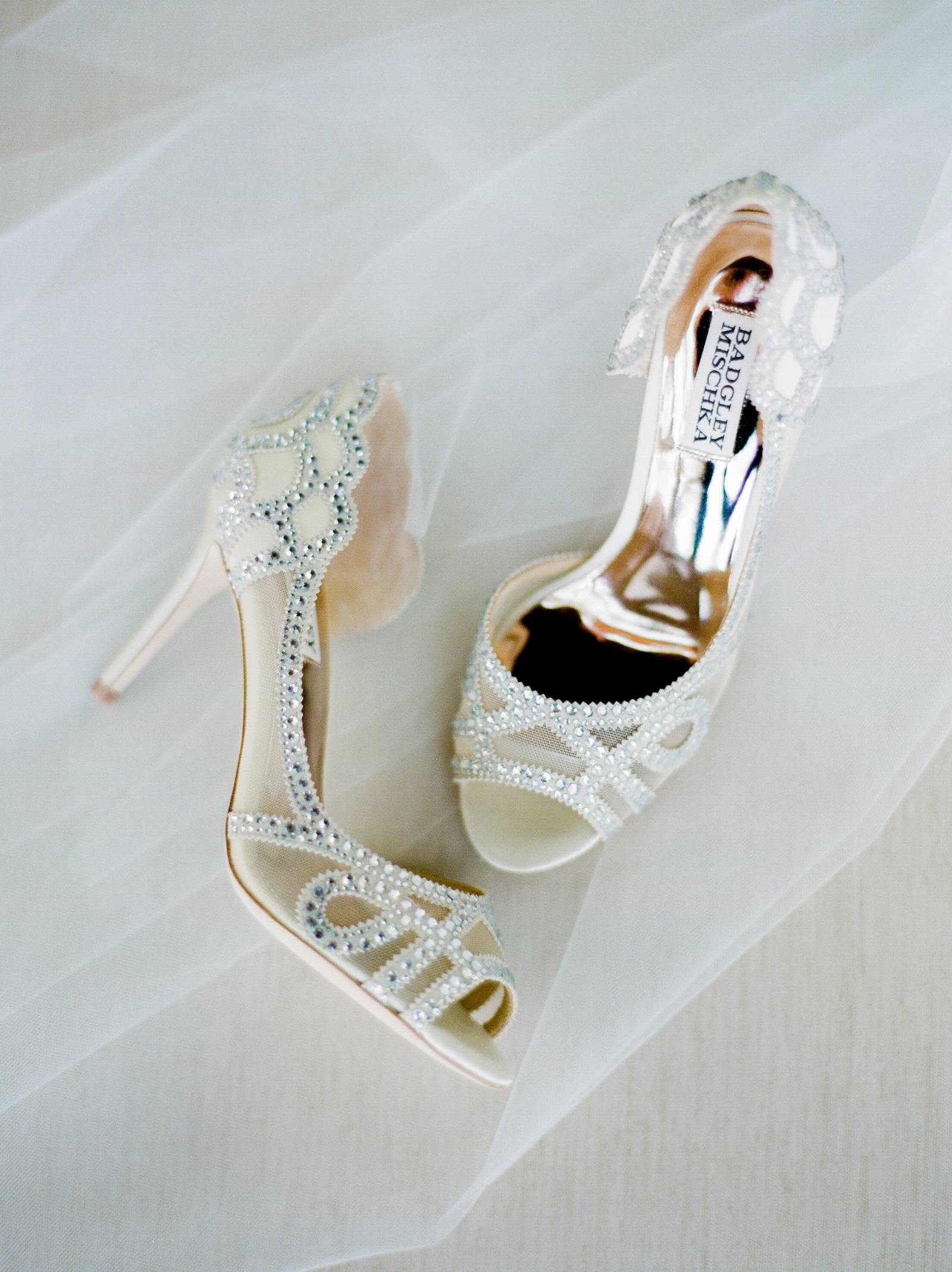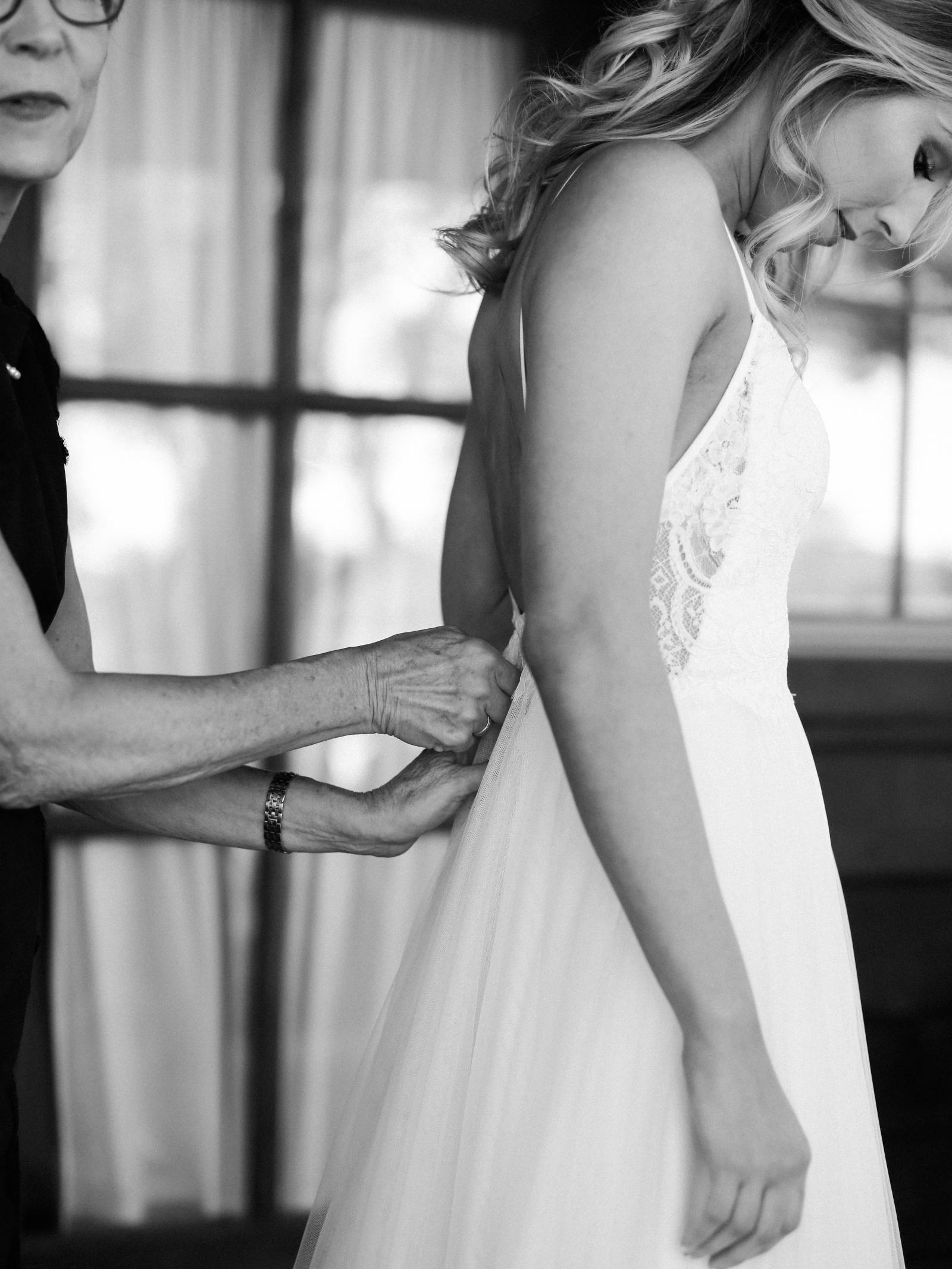 TELL US ABOUT FINDING YOUR WEDDING DRESS: I bought my dress from a boutique called the White Dress in Newport Beach, California. I went in with a rough idea of what I was looking for and a budget that I wanted to stay under. As soon as I told someone who worked there what I was wanted, she knew exactly what to look for and brought out several dresses. The very first one I tried on, was the one I ended up wearing on my wedding day! I tried on a few more after it just to be sure but I couldn't get the first dress out of my head—when you know, you know!
DID YOU HAVE ANY DIY ELEMENTS? Family is extremely important to both Brad and I so we tried to incorporate them throughout the wedding in as many ways as possible. One of our DIY elements were family photos around the cake. A few weeks prior to the wedding we asked our married family members to send us a photo of their cake cutting so we could place around the cake. It was so memorable having those photos surround us as we added a new photo of our cake cutting to the collection.
DESCRIBE YOUR WEDDING FLOWERS: The wedding flowers were built around my favourite flower, the Café Au Lait Dalia. I wanted a lose arrangement for the bouquets as well as the centerpieces to tie into the "organic" and "natural" look that the wedding had.

FAVOURITE DETAIL OF THE DAY: During the ceremony, my uncle played guitar while my cousin sang "Somewhere Over the Rainbow" as I walked down the aisle with my mom and dad. My aunt also ended up reading a verse from Corinthians 1. The ceremony was such a special moment for us and was made even more memorable by being able to share it with our family.
WHAT ADVICE WOULD YOU GIVE OUT TO A COUPLE PLANNING THEIR WEDDING? Keep it all in perspective. It's so easy to get caught up in trivial details of planning of wedding and forget what you're really planning for! I would recommend hiring a month of planner so you can take that last month to enjoy your time together as an engaged couple and reflect on the commitment you're about to make to one another.
MOST MEMORABLE MOMENT? Camp Lucy had several cabins on site that our closest friends and family could stay in. After the reception ended, a small group of us gathered around a campfire at the center of the cabins for drinks and toasted s'mores.
ANY OTHER DETAILS THAT HELP TELL THE STORY OF YOUR DAY? We had so many moments that went against a "traditional" wedding but those were the moments that are most memorable to us! Makeup and hair was done quickly so we had a lot of downtime before the ceremony. Brad and I had already done the first look, so my bridesmaids and I gathered our things and hiked over to the Groom's cottage to all hang out together! It was so much fun and put all of us at ease before the ceremony.
TELL US A LITTLE ABOUT YOUR HONEYMOON: We went to Belize for ten days for our honeymoon. We decided to take our honeymoon right after our wedding and it was such a great choice! After the hustle and bustle of planning and hosting family and friends for a full weekend it was so nice to relax and recharge immediately after. We started our honeymoon in Ambergris Caye then headed over to the jungle side of Belize to the Blancaneaux Lodge for our final four days. Our last hotel had an issue with their Wi-Fi while we were there so our last few days felt so secluded. It was a great way to end the trip!
Dallas wedding photographer KRYSTLE AKIN is a valued member of our vendor guide. "Documenting weddings within the past nine years of business I've been able to capture the beauty that sometimes only ones closest friends and family might see. That beauty is what I believe all weddings and images should have as these are the heirlooms to pass down for generations to come."Based in Texas with a love for bright, authentic & timeless imagery you can see more from this Dallas wedding photographer in our Vendor Guide. You may also want to check out this Texas wedding editorial inspired by the pioneering spirit of the American Plains.