Showcasing a beautiful soft colour palette that whilst also incorporating black without it being too overwhelming, North Carolina wedding photographer RAE MARSHALL PHOTOGRAPHY captured this beauty at THE BRADFORD in Raleigh, North Carolina. Offering the perfect backdrop for a fine art aesthetic with its white brick walls and open indoor spaces, MOOD FLEURISTE created a jaw-dropping floral scene for the ceremony, using back light through the windows to show brides that indoor ceremonies can be just as chic as outdoor.
With coordination by C&D EVENTS it features a DANY TABET gown from WHITE OF RALEIGH. "The gown we chose is called the "Daisi" and is one of the more reserved designs in the collection as far as embellishments, but that is what makes it so gorgeous. The soft blush colour with detailed floral texture paired with puff sleeves that give it a vintage feel are perfection and exude romance and style.
MOOD FLEURISTE is a master of her craft and we featured cherry blossom florals for a unique floral that can be perfect for spring weddings and not used enough in weddings for how stunning they are. The shapes created offer a whimsical touch and surround the ceremony location the provide a picturesque view for guests to enjoy, with long cherry blossom stems giving that extra dramatic touch.
My favourite design element might be represented by the heels chosen, the stunning BELLA BELLE lace heel in black called "Nikki". The black pops are subtle in the entire shoot, but really add a uniqueness and an edge to what may be an otherwise overdone colour scheme. It is crucial to the shoot to give it that wow factor, and balanced in a way where nothing is overtaking the other."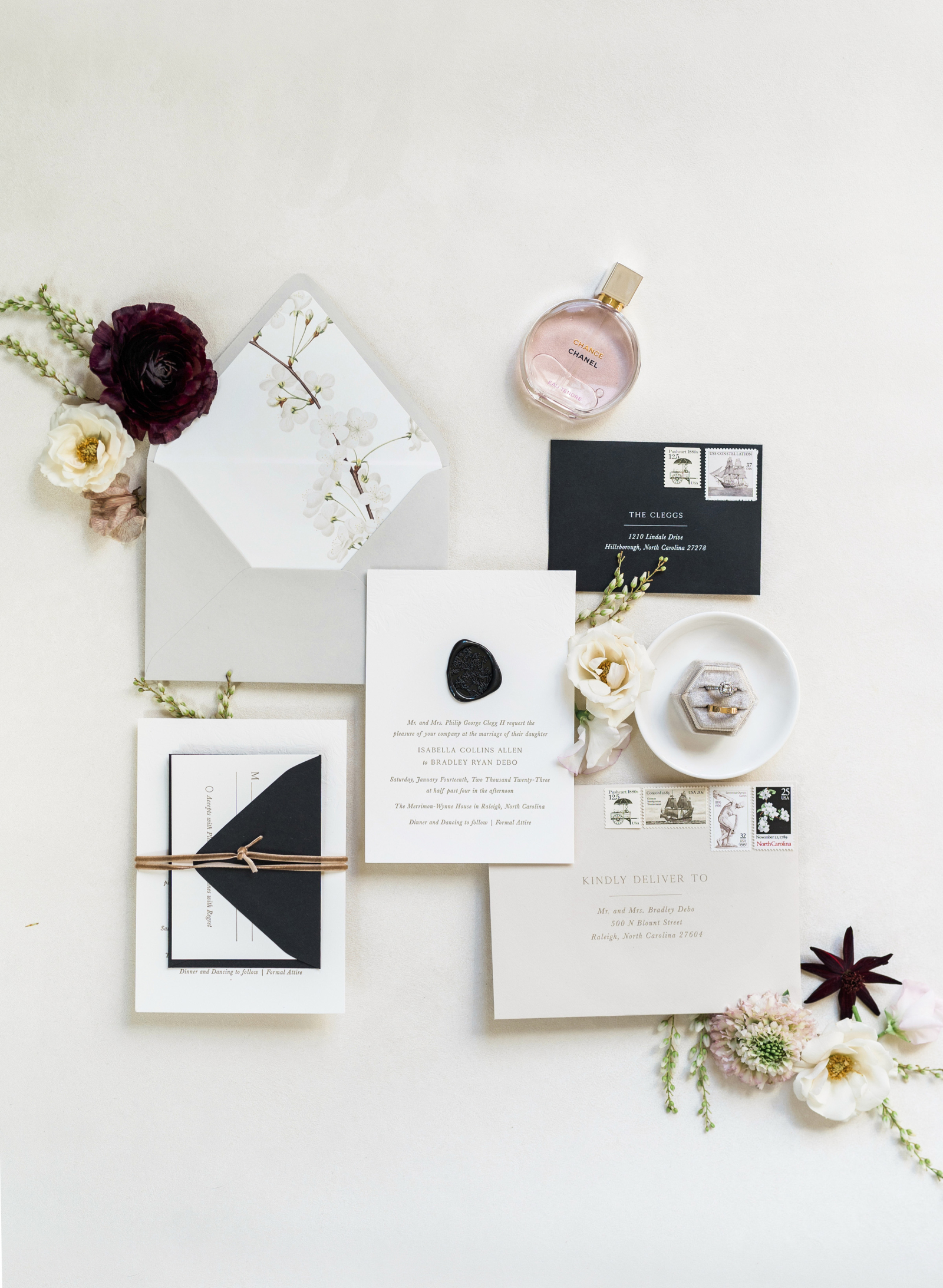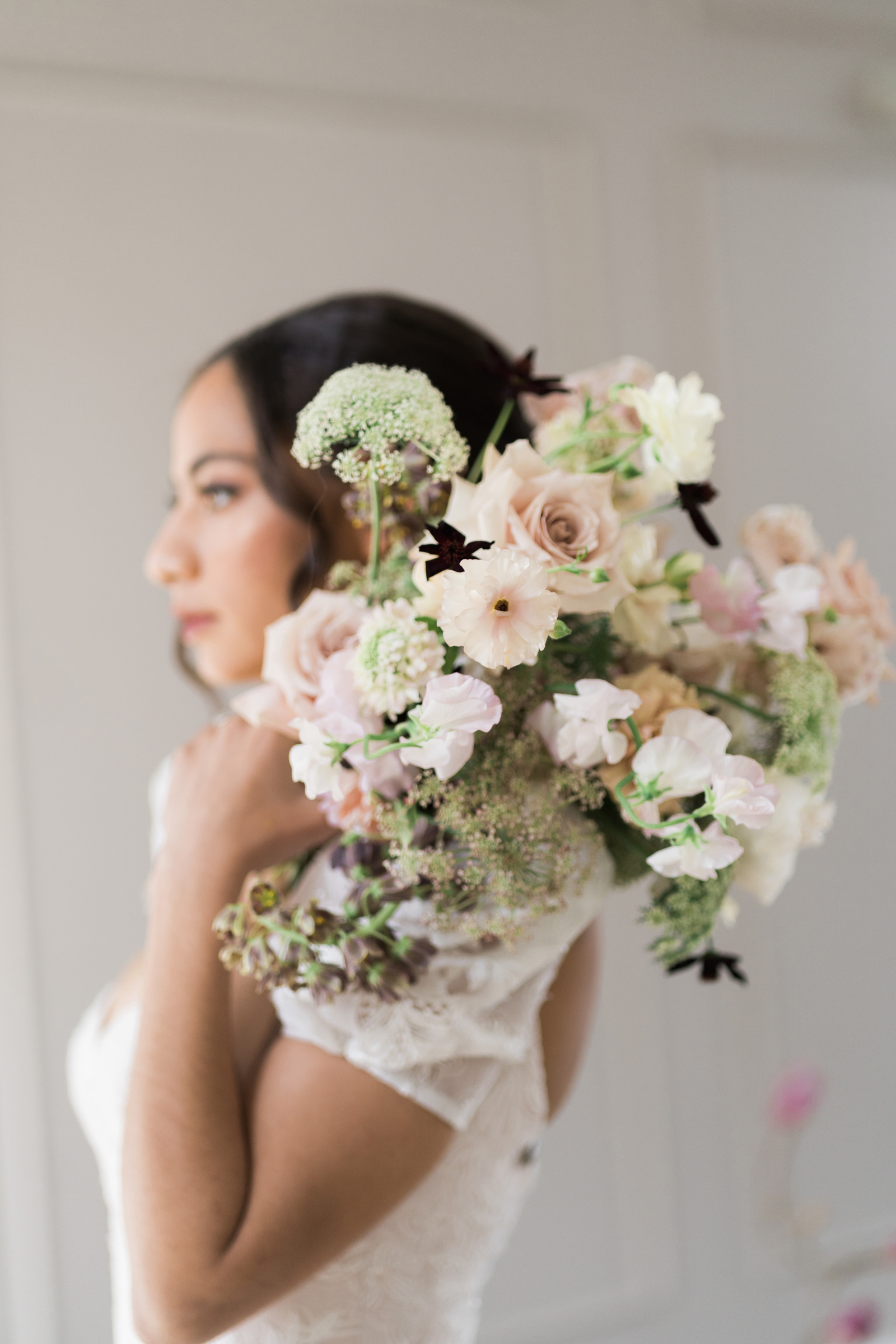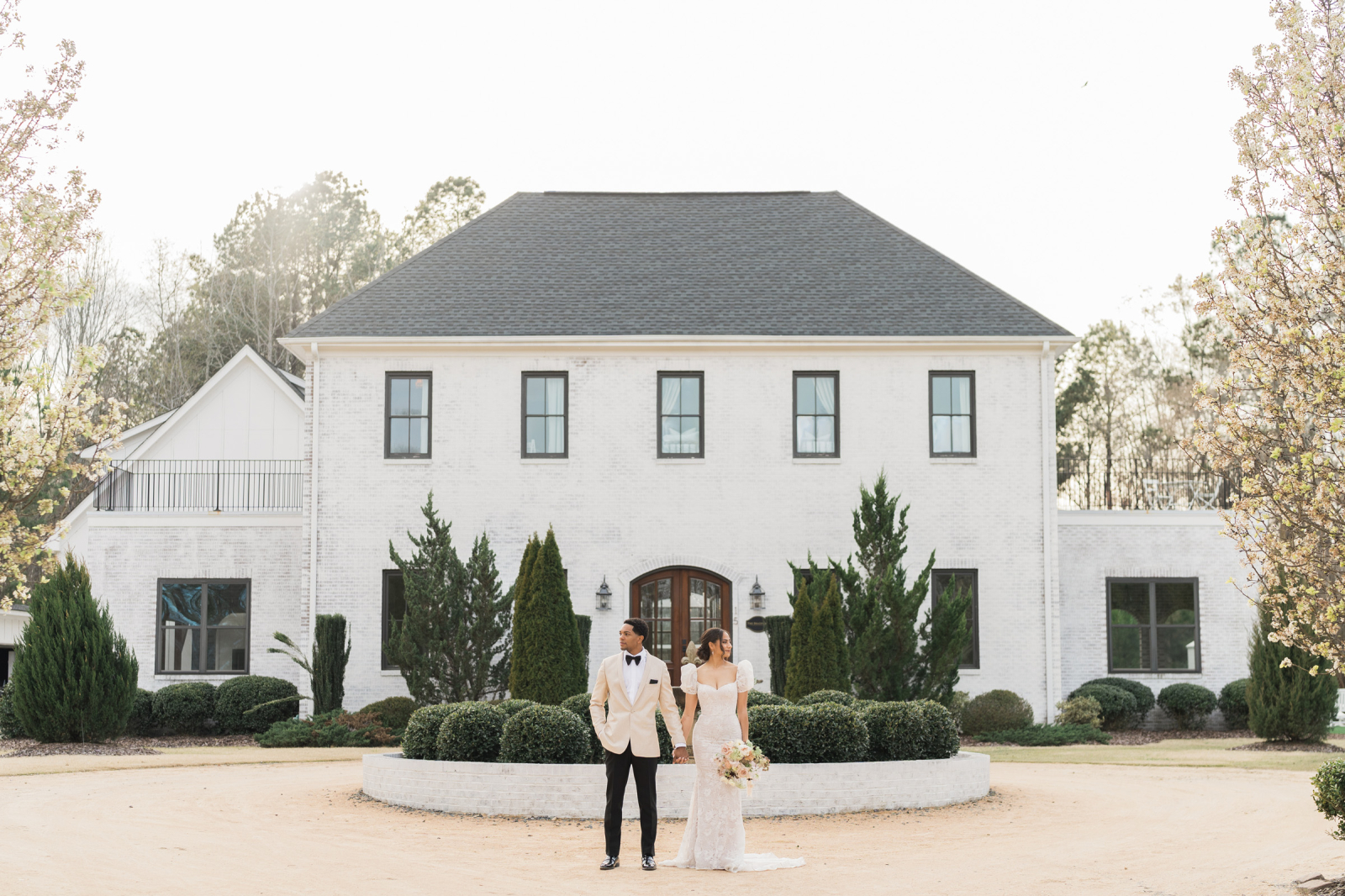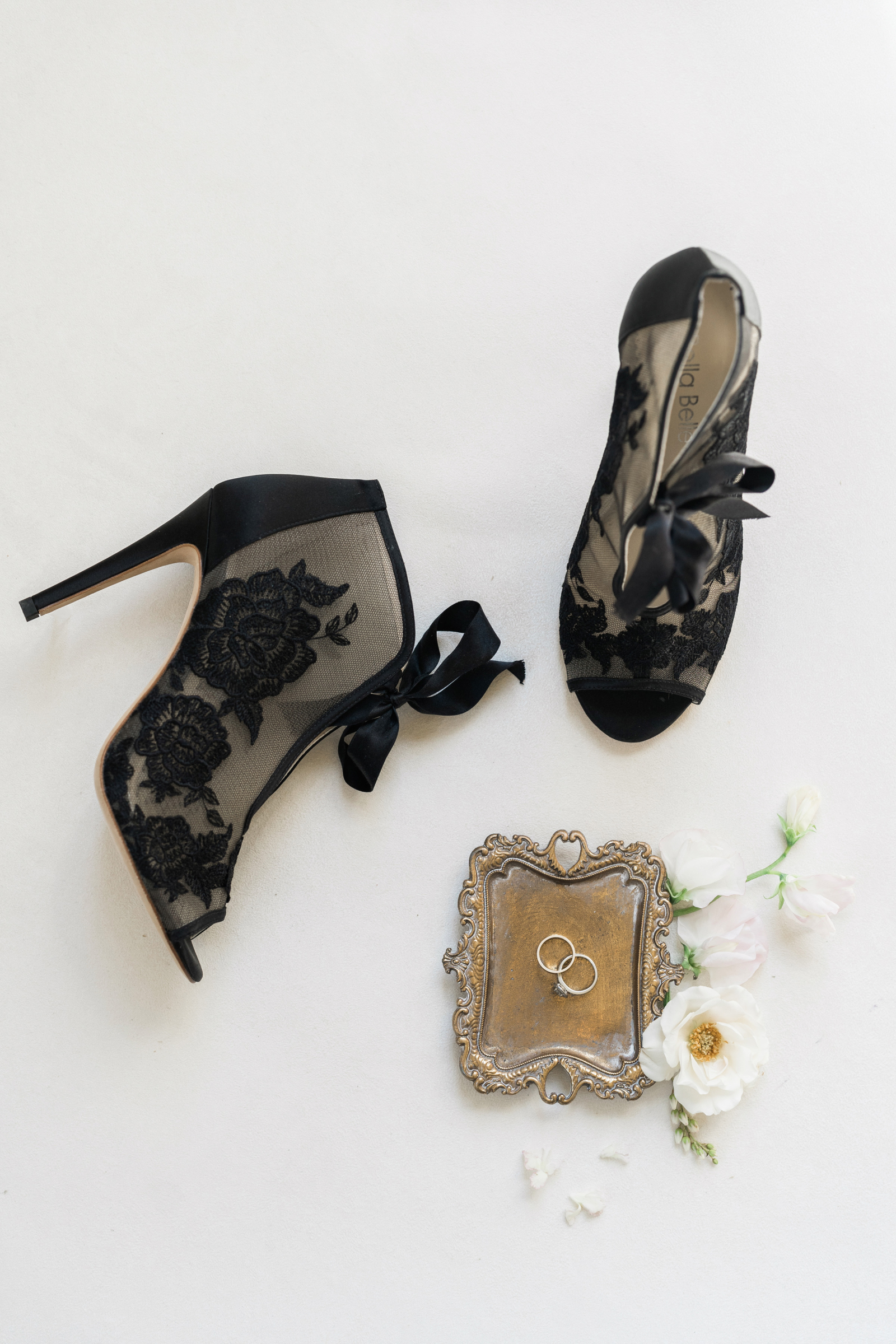 A big thank you to North Carolina wedding photographer RAE MARSHALL PHOTOGRAPHY day for sharing this inspiration with us. Having been a photographer for over half her life it's Rae's greatest joy to work as an artist and business owner that seeks out beauty for a living. She tells us, "I love beautiful florals, lush tablescapes and glamorous sunsets like the best of them, however I also love to find beauty in the quiet moments. The ones where no one else may be looking. I care about the tear rolling down grandmother's face, the nervous flutters on his face before the first look, the kid that fell asleep because the party went past his bedtime. I love to mix them both together. Details are great, but that's not the full story. You can see more of her portfolio here.