Embracing the beauty of the Yucatan light, the main goal of photographer ESTHER SUN and styling IDYLL STORIES, was to allow the historical hacienda surrounded by exotic & rare tropical plants, fruit trees, and creatures, tell the story. HACIENDA SAC CHICH is tucked away in a secluded small village outside of Merida, Mexico and the creative team were inspired to showcase the two sides of it; at one end, two casa's that make up the hacienda whilst on the other end, a modern contemporary home which serves as a private getaway for couples getting married there.
Janie from IDYLL STORIES tells us, "The entire property is surrounded by lush greenery so I took the colours seen throughout the property and incorporated them into the design. Moody green for the surrounding floras, soft beige for the limestone and plaster finish on the building (interesting fact: they used an ancient Mayan technique called "chukum"), and taupe for the original 10 foot wall around the property. Every colour and texture found throughout the setting was woven into the design, flowers, and stationery. Our bride wore the most beautiful lace ball gown by designer CAROLINE HAYDEN with classic pearl hoop earrings for the ceremony. The lace details on the gown fit the Spanish charm of the surrounding venue. She then changed into a second gown featuring floral applique all over the bodice with earrings to complement it for dinner and dancing under the Yucatan stars which shined so bright with no city lights in sight. Even more magical were the fireflies that wanted to join in on the festivities. Wedding calligrapher SHOTGUNNING FOR LOVE created stunning calligraphy of the guests' names on mini tequila bottles which doubled as favours and escort cards. The beauty of this location is that once the dancing is done, guests of the wedding won't have to go too far but a few steps to their rooms in the hacienda while the married couple retreats to their own secluded home away from home at the other end of the property to enjoy their next few days relaxing by the infinity pool." We are big fans of that idea!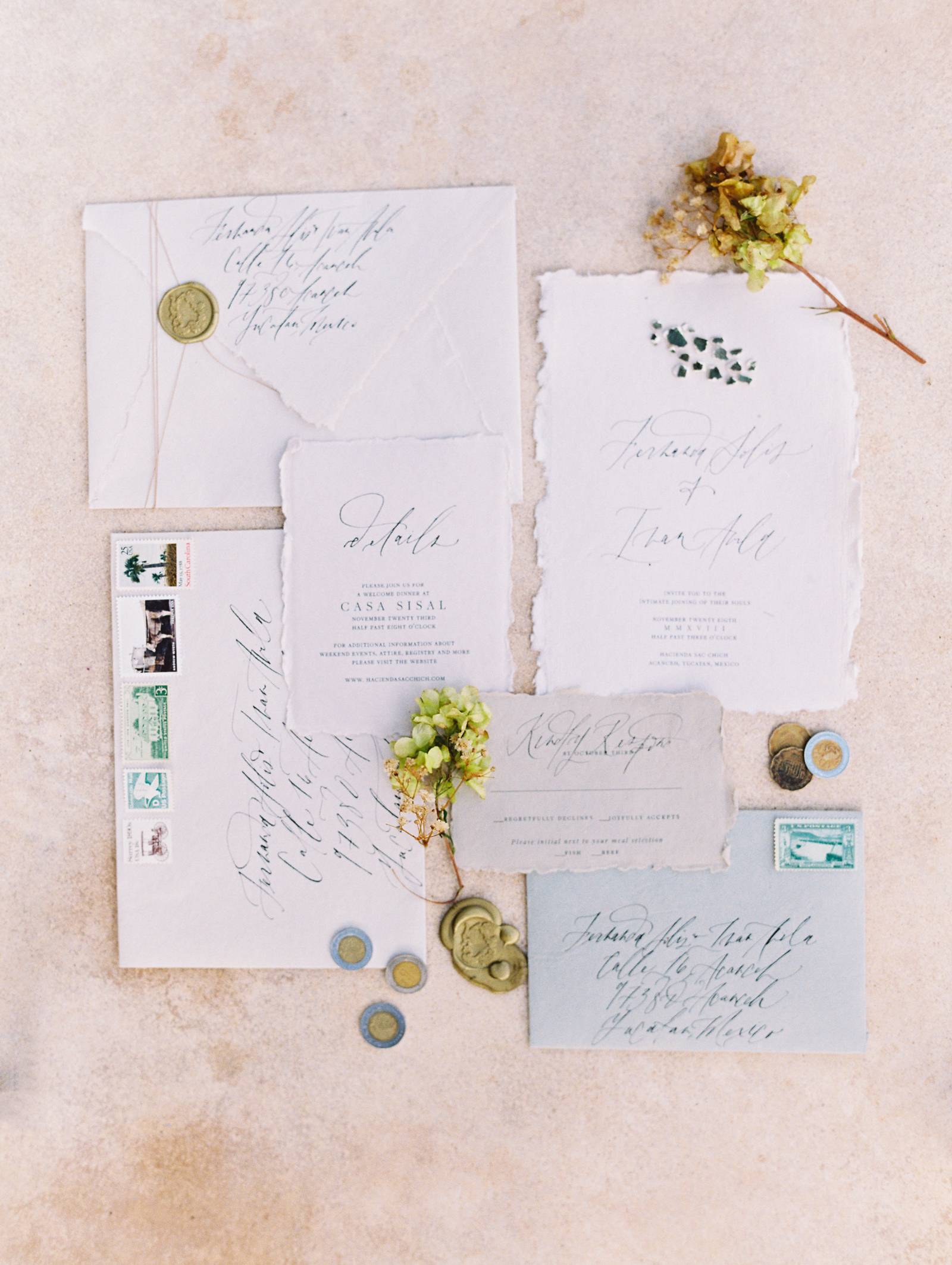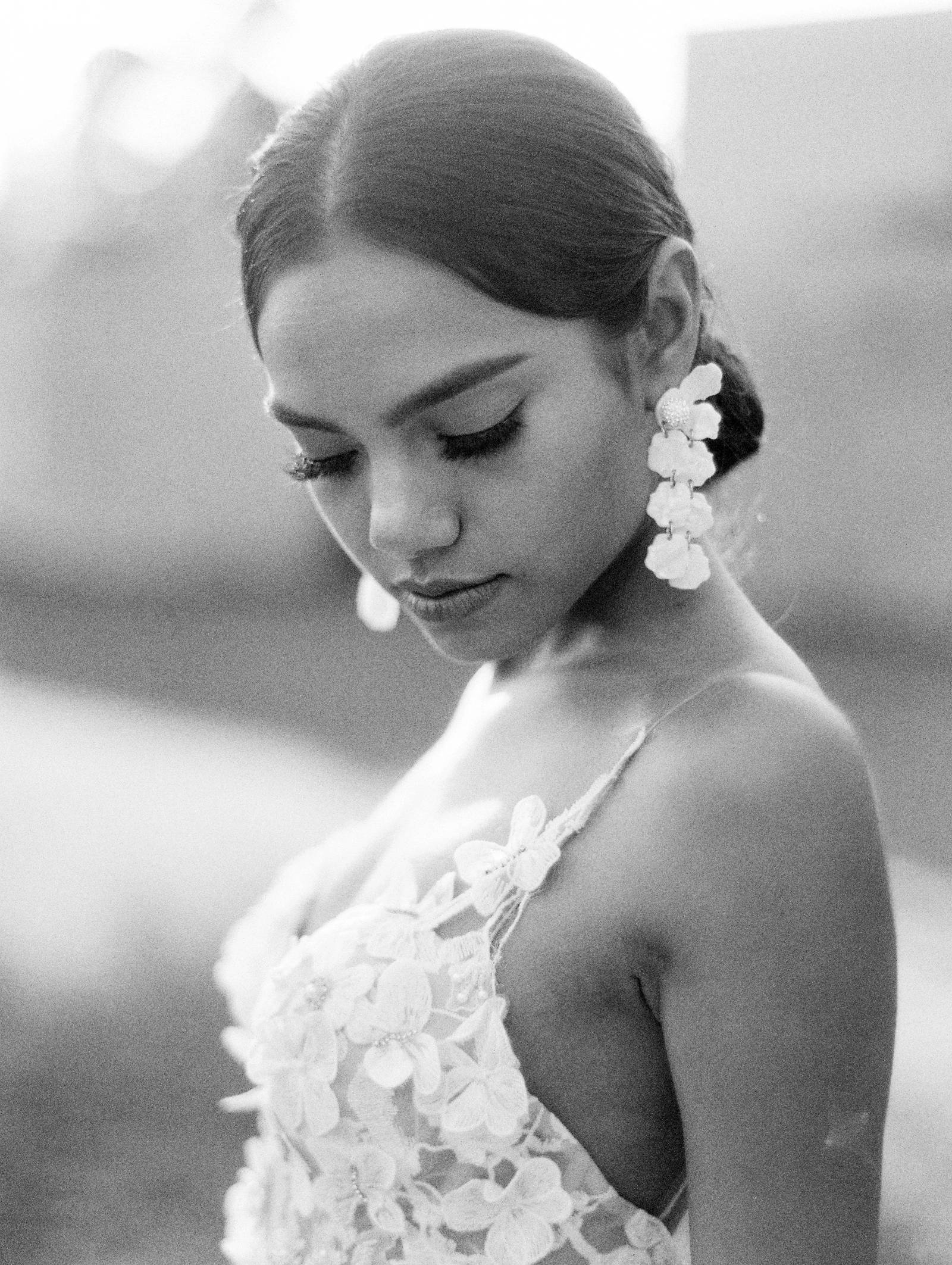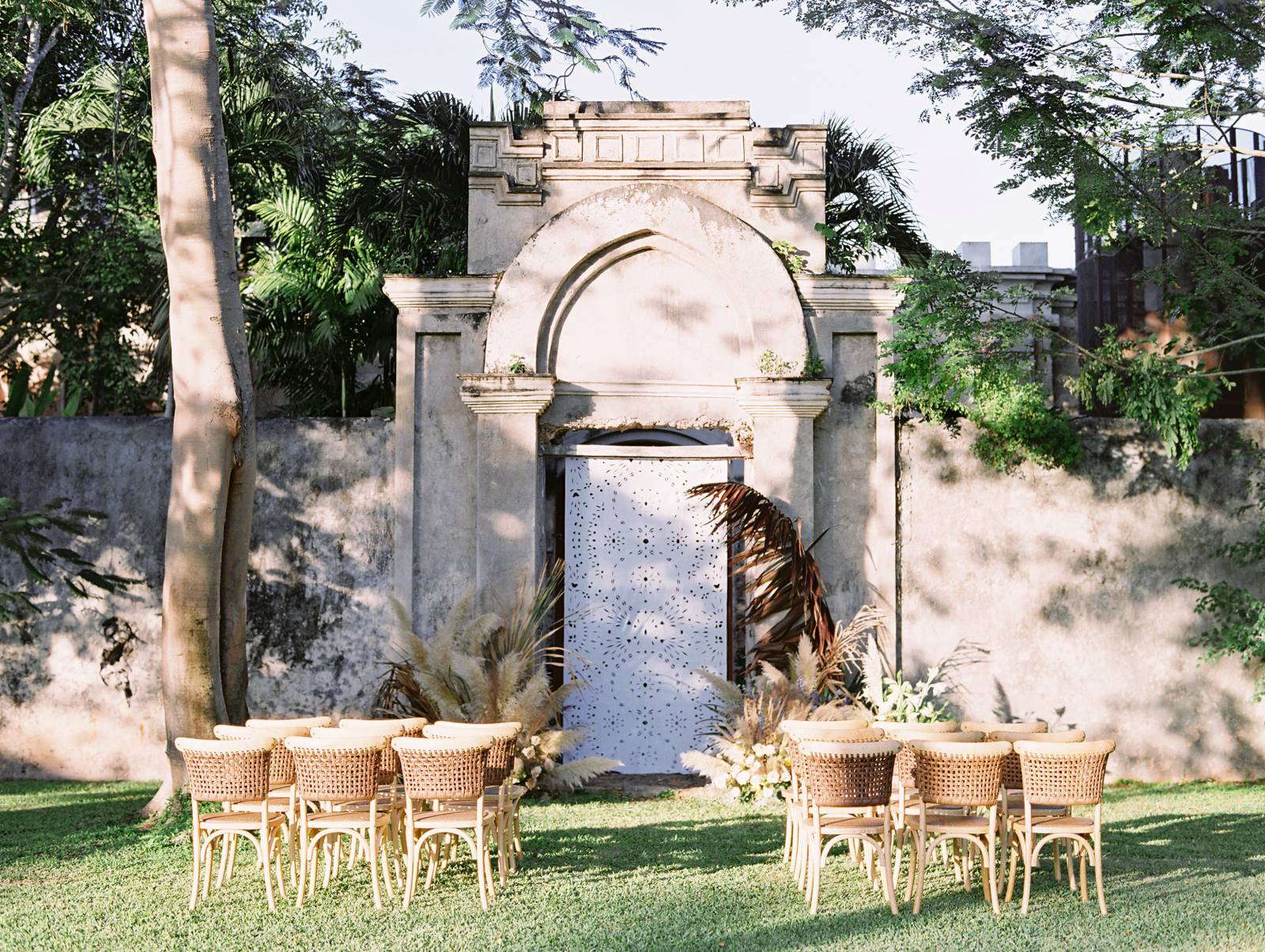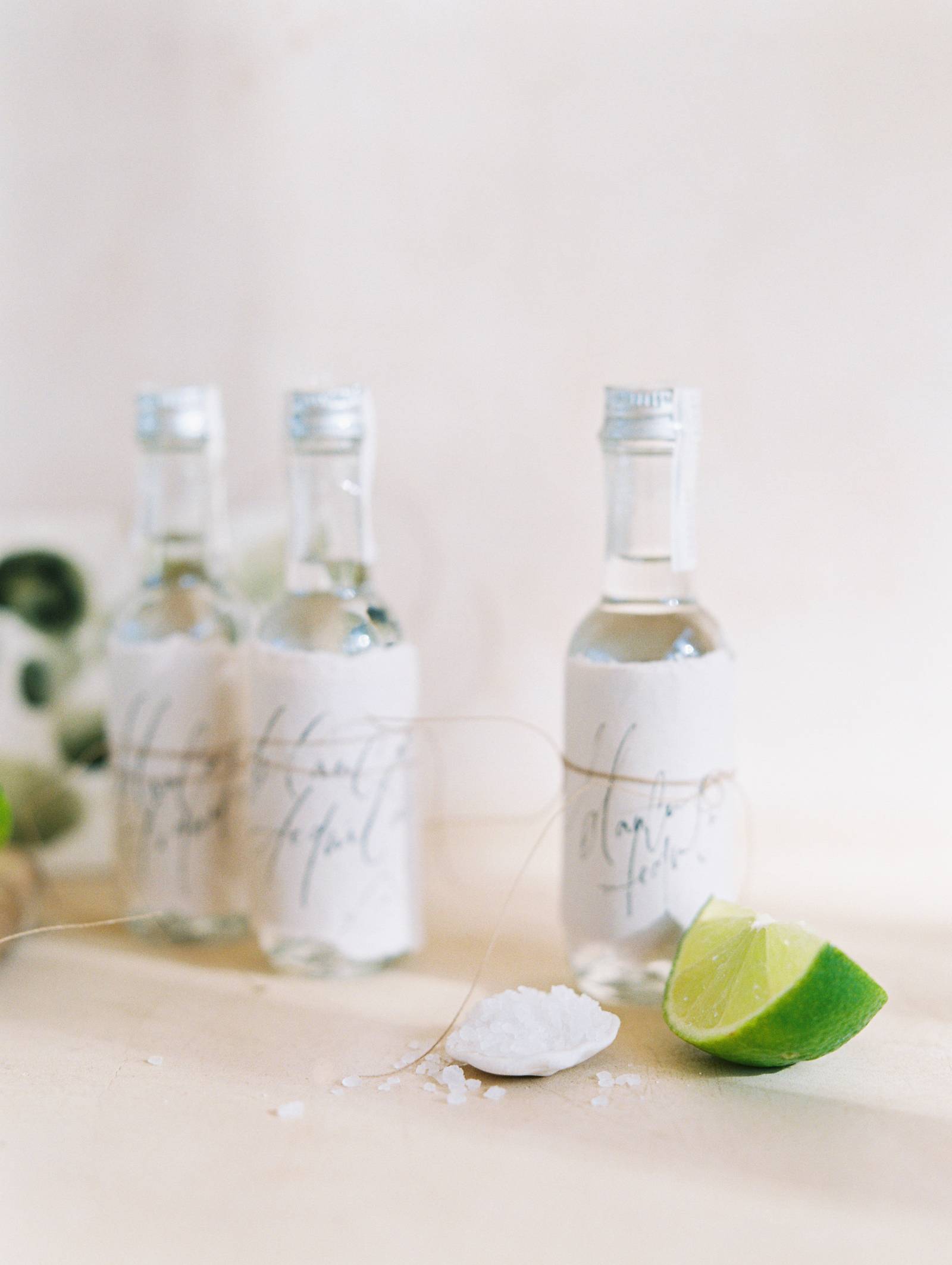 Wedding calligrapher SHOTGUNNING FOR LOVE is a valued member of our VENDOR GUIDE. At Shotgunning for Love, calligraphy is handcrafted and personal. "I think of calligraphy like a fingerprint; each artisan has their own style. For me, each curve is crafted with mindful purpose. I believe in the value of creating something with your hands and the beautiful imperfection of a hand lettered stroke. I'm inspired by little drops of ink where they're not supposed to be, the textured edges of handmade paper, pulling the lever of my letterpress, and the reason I began practicing this old trade. I want to make heirloom stationery that tugs on the heartstrings - pretty enough to keep." You can see more of their work in their profile here.