If you haven't yet visited the iconic town of Marfa then add it to your list! I was lucky enough to visit it briefly for a couple of days last year and I'm convinced there is nowhere else like it! Meaning it also makes for a fun and unique destination to hold your wedding in as Maddie & Wes did. Brooke from HONEY GEM CREATIVE captured their special day which was planned by TIFFANY REID CO. and included beautiful florals by MOSS FLORAL. With a clean, modern aesthetic, they went for soft floral moments, including unique textural pieces that were true to contemporary feel of HOTEL SAINT GEORGE and Marfa. The gorgeous bride carried an organically composed bouquet consisting of seasonal white and neutral blooms with pops of muted mustard including peonies, clooney ranunculus, peonies, and sweet peas, with seasonal foliages and trailing hint of greenery.
Brooke tells us, "Marfa is the perfect town for a destination wedding it's small enough to provide an intimate feel (with a population of 2000) whilst also providing trendy shops, restaurants and cafes for guests to enjoy. You can expect a 3 hour drive from the nearest airport however the trade off is the drive through the desert which is magical, especially at sunset which provides cotton candy skies against mountains.

I didn't meet Maddie and Wes before their wedding however It was very easy to gain a sense of who they were as soon as I started shooting their rehearsal dinner. They held it at AL CAMPO which is a wine garden and bistro in the heart of Marfa, TX. After dinner and speeches they kicked off the party next door at La Playa. La Playa decor is minimal, bright and cheerful with lounge chairs and tables with umbrellas all on sand so you really feel as if you're at la playa (the beach)! It's open for lunch and is the perfect spot for an event in the evening. During the party, guests could order food and drinks from the airstream (food truck style). Guests mingled under the stars while listening to Wes's high school friends play as a band all night some guests even joined in by grabbing the mic to sing and playing the tambourine. Maddie & Wes had one final dance together before calling it a night. It was during this time that I knew their wedding was going to be one giant party. The always had smiles on their faces and a huge entourage of friends who support and love them. We've included some photos at the bottom of the gallery.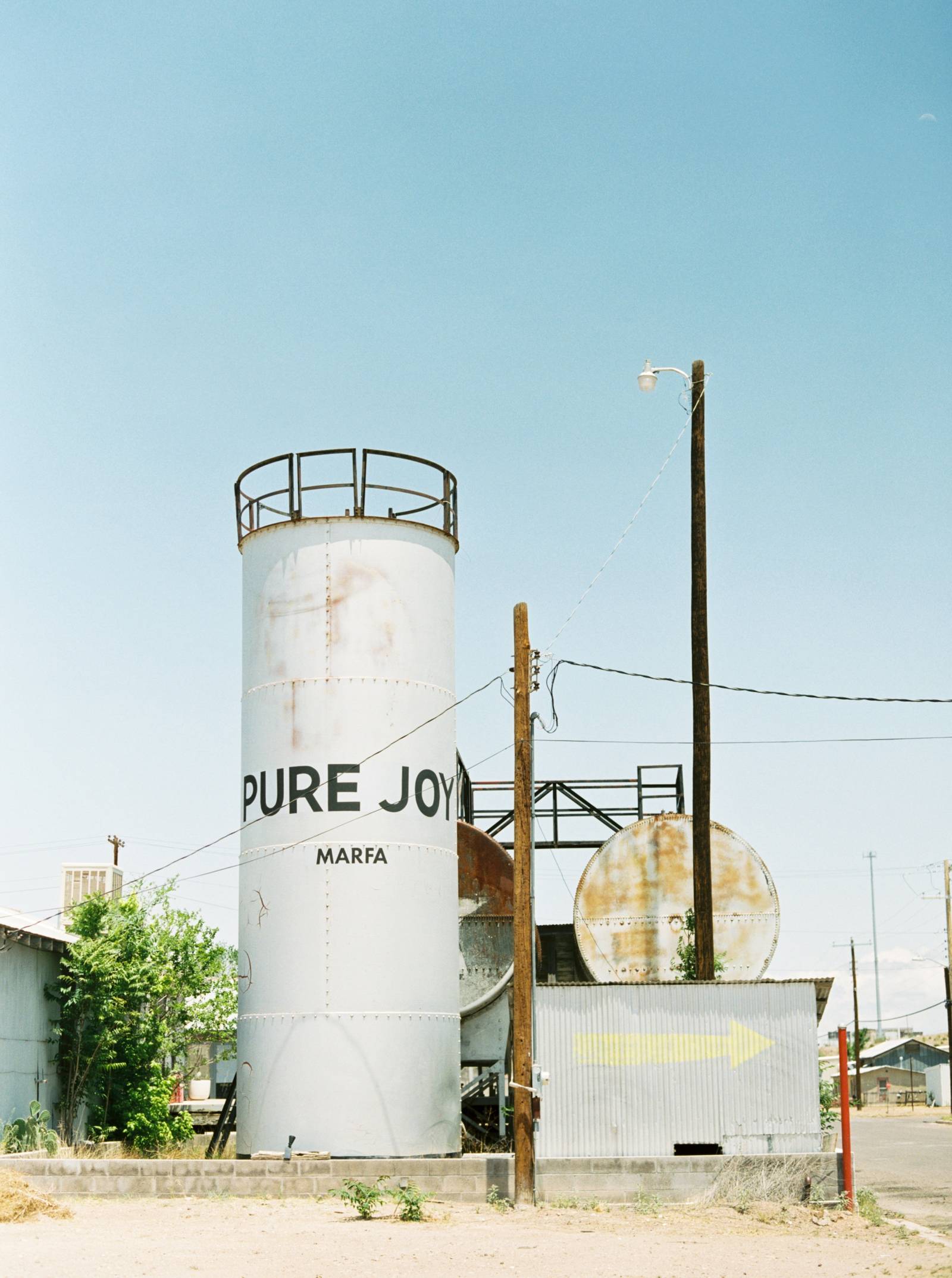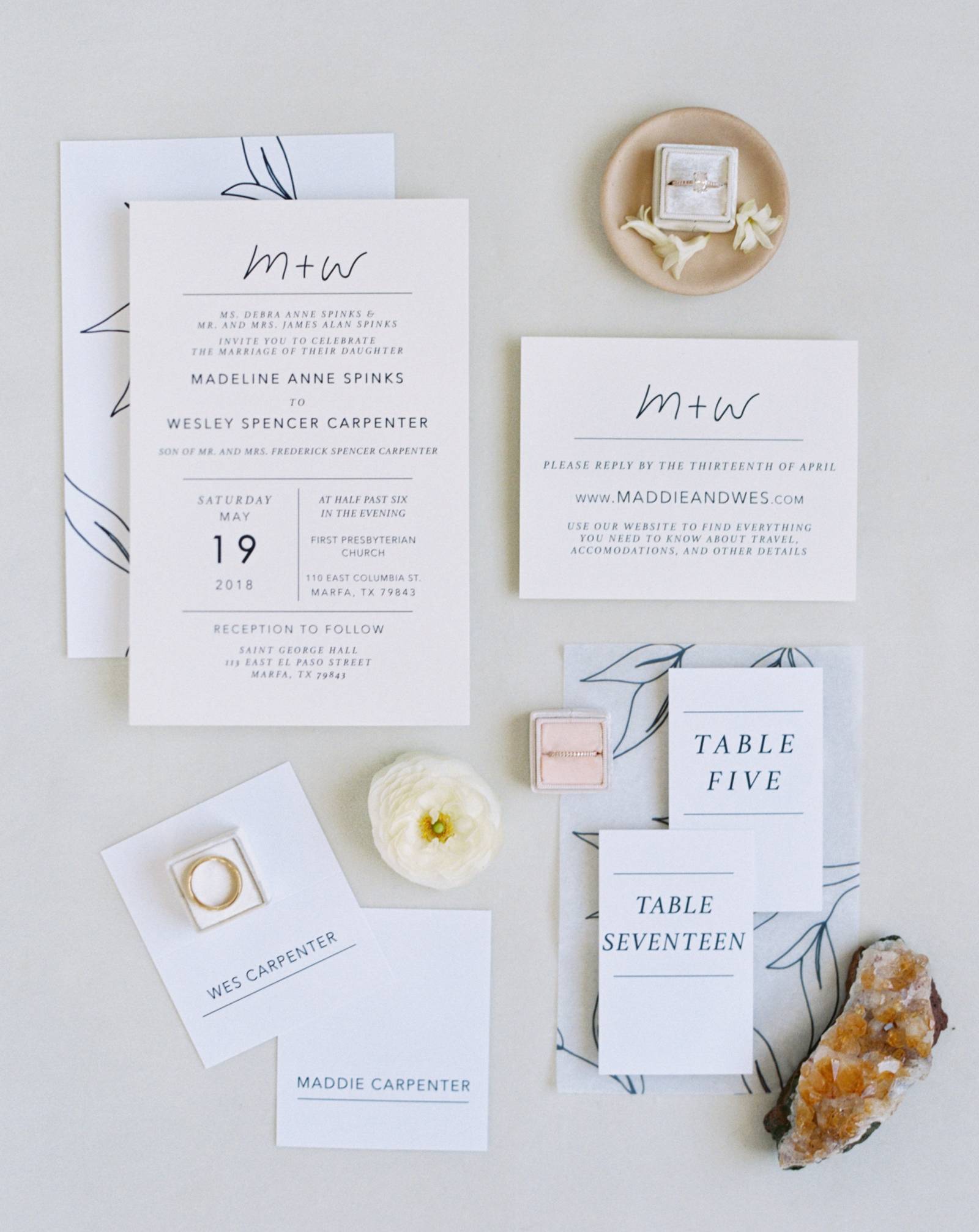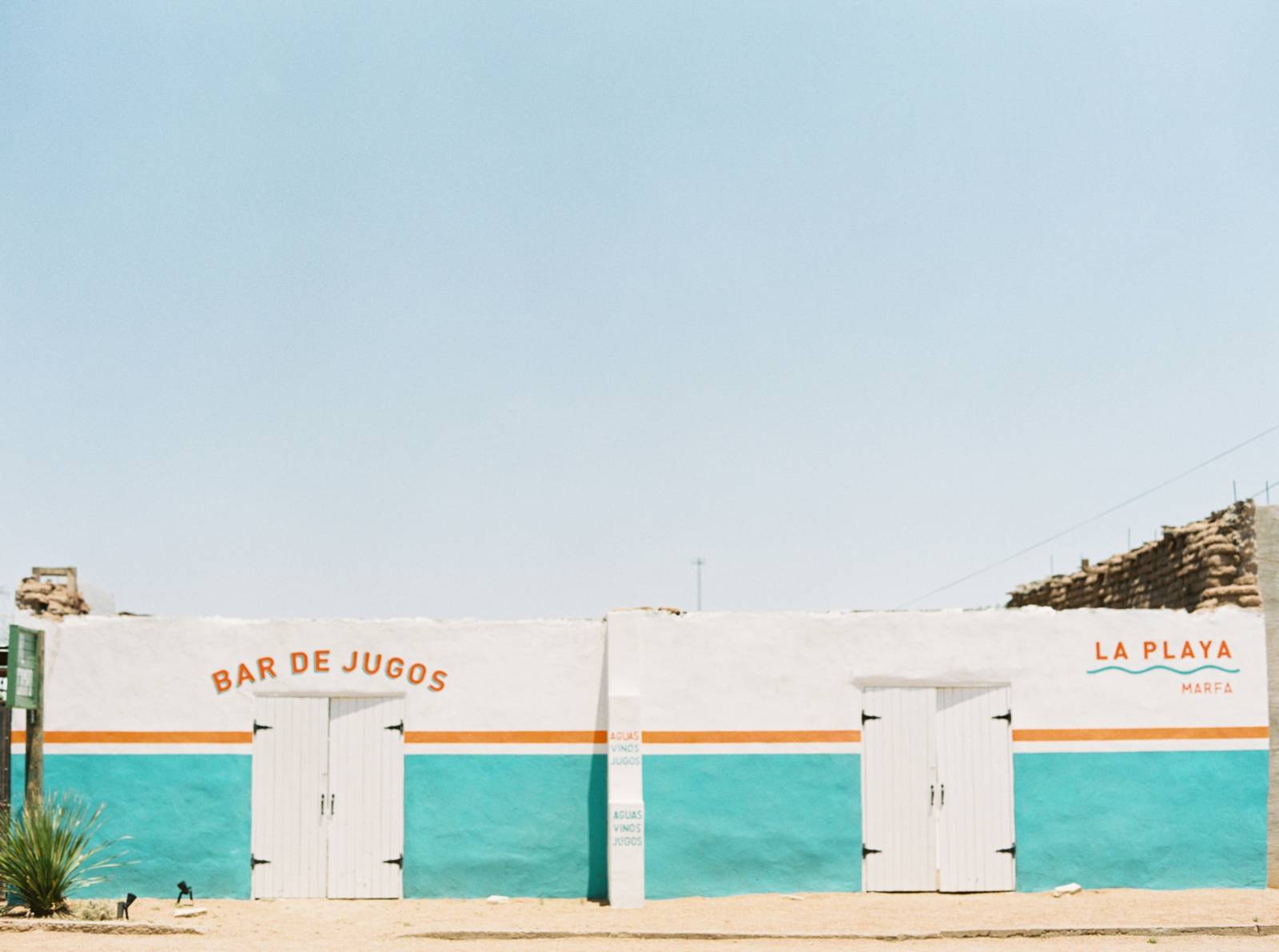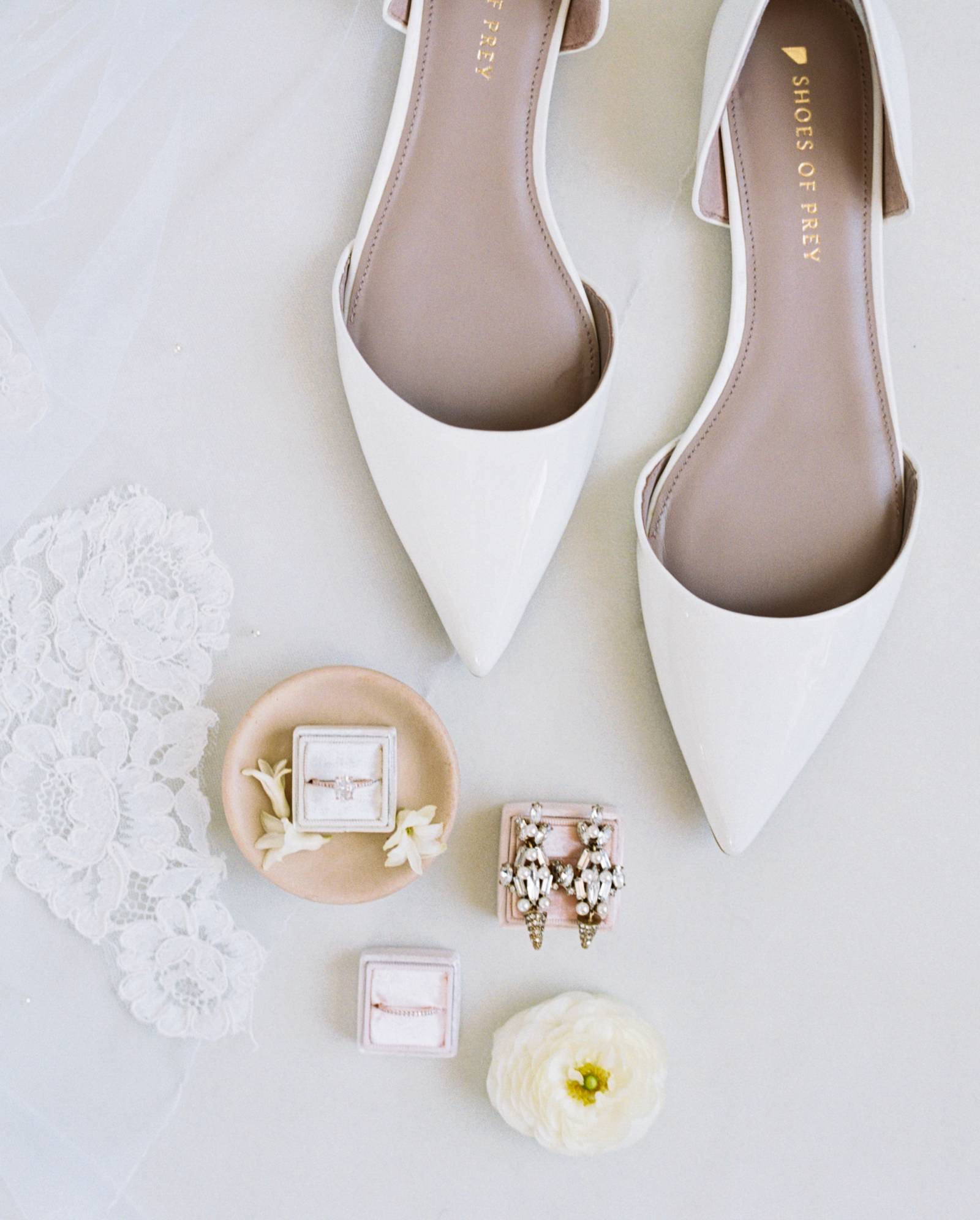 "Maddie and her bridesmaids stayed at The Brite Building which was built in 1931. It is El Cosmico's annex in the heart of downtown Marfa, which houses several Andy Warhol artworks and offers an expansive retreat that is similar in spirit to El Cosmico, but with more walls. Since Marfa is known for it's big skies, big land and minimal design we wanted to shoot Maddie's wedding this way. The abundant natural light pouring in allowed us to use the building as a backdrop for Maddie's getting ready and portraits while staying true to the aesthetic of Marfa.

The ceremony was held at First Presbyterian Church. If you wanted a church wedding in Marfa we saw plenty of options as we sited over 10 churches while driving through the town. MOSS FLORAL included two lush, tall, organically composed arrangements on geometric stands that sat on stands at the front of the church consisting of primarily white and neutral blooms with hints of muted mustard and peach bougainvillea cascading down. Maddie then repurpose those at the reception site. This created cohesion between the ceremony and reception space. To add a personal touch Wes's close high school friends played as a band during the processional.

Maddie & Wes danced the night away with the help of Royal Dukes Band who extended the party for a whole hour because everybody was having so much fun including Maddie grandma who was twirling are on the dance floor in her wheel chair. The night then ended with a glitter throwing exit. Maddie & Wes said their farewells to guests and left the venue with a smile and invitation for guests to join them at Planet Marfa to continue the party."