It's always exciting when bridal designers bring out new collections and today I'm thrilled to be featuring the latest collection by up and coming Wedding dress designer EMILY KOTARSKI. Based in Charleston this new line is called 'Precious Metals' and these stunning images by South Carolina wedding photographer CLAY AUSTIN highlight the beautiful fabrics and designs perfectly. Now if someone could please just wear this utterly incredible emerald gown for their wedding we'd be very happy!
After graduating from design school, Emily - who always wanted to be a fashion designer - spent some time working in the more corporate sector of the industry before it became clear to her that her passion was in bridal design. It was whilst working at a bridal salon and learning from the shop floor so to speak, that the inspiration for her own company started to take shape. Seeing the need for providing brides with custom gowns and an in-store experience, her business was launched. Sourcing materials from Europe and keeping up with the latest trends in fabric, lace and embellishments, EMILY KOTARSKI wedding gowns are stunning one-of-a-kind creations made with the finest materials.
Emily tells us more about this collection; "This couture collection is called Precious Metals, inspired by raw minerals and materials with a shine. The main focus of the collection is the French, baroque style lace that is used throughout the collection in various ways. All of the dresses in the Precious Metals collection are meant to be embellished to the highest level of a couture collection with hand placed and sewn appliqued lace and embroidery as well as hand painting on silk chiffon. Each dress is made with 100% silk and named after a raw metal material: beryllium, bowieite, iridium, platinum, sterling, etc. to emphasize the metallic accents throughout. Over lapping flounce skirts, layered cathedral length capes, lace-up ballet back accents and hand micro pleating gives the collection dimension and a wide range of details."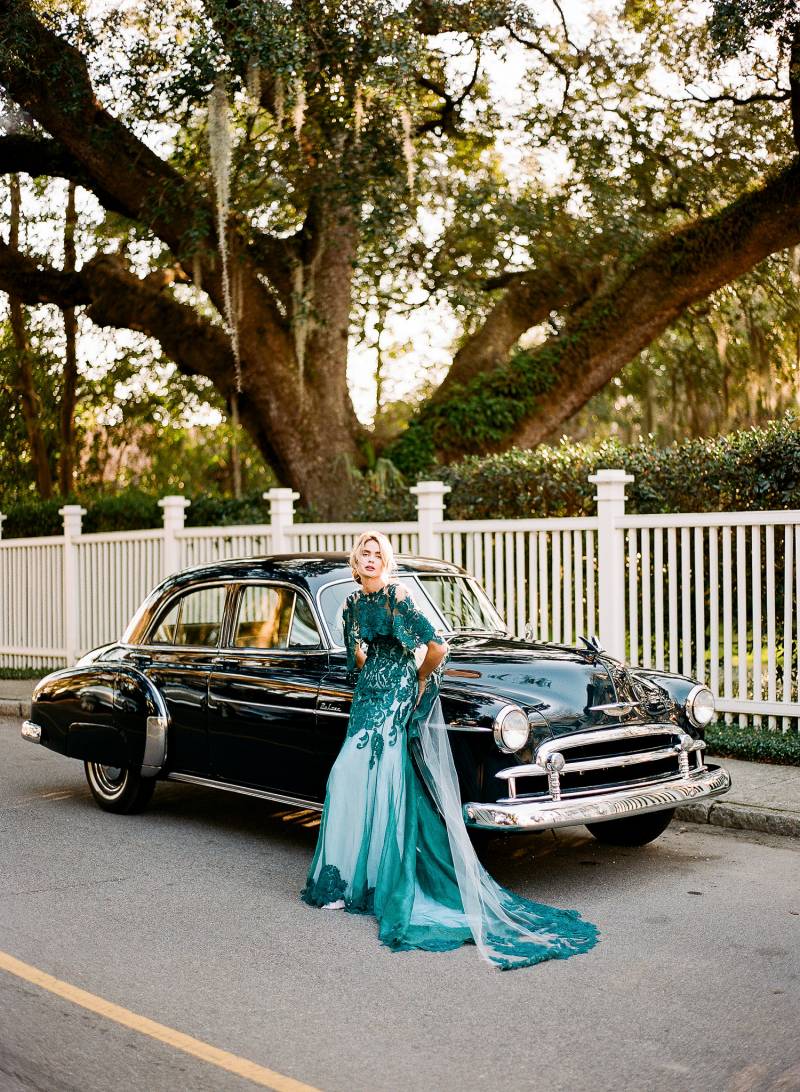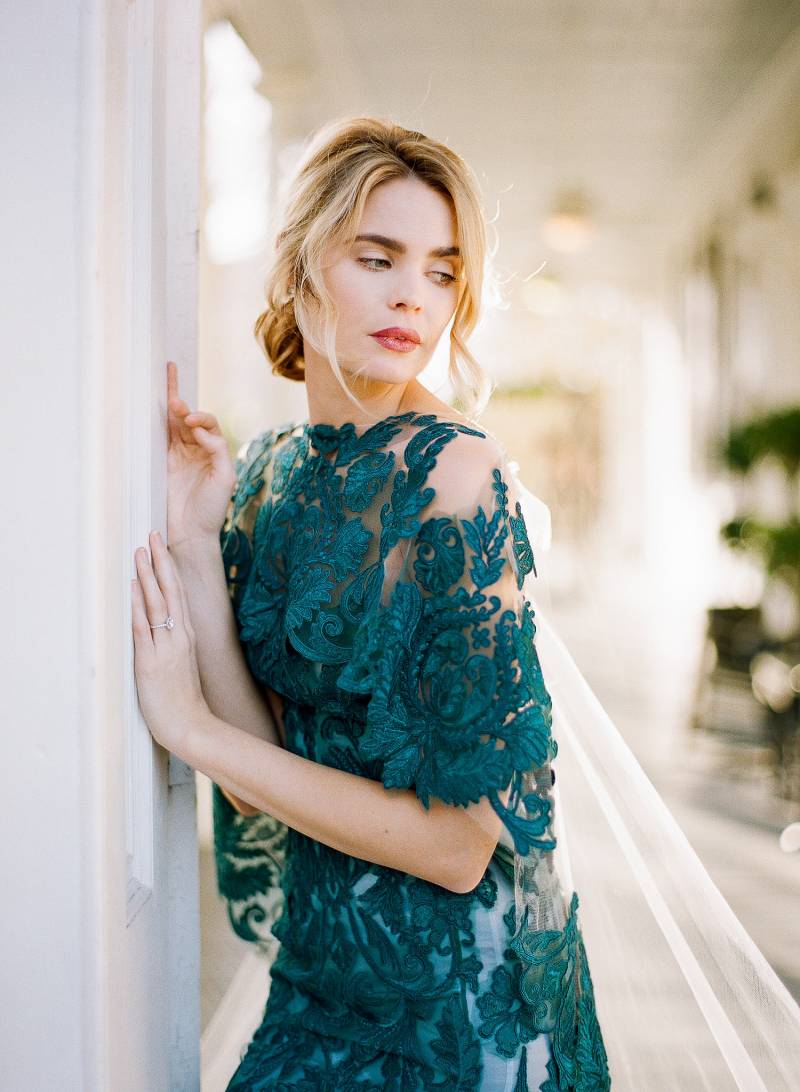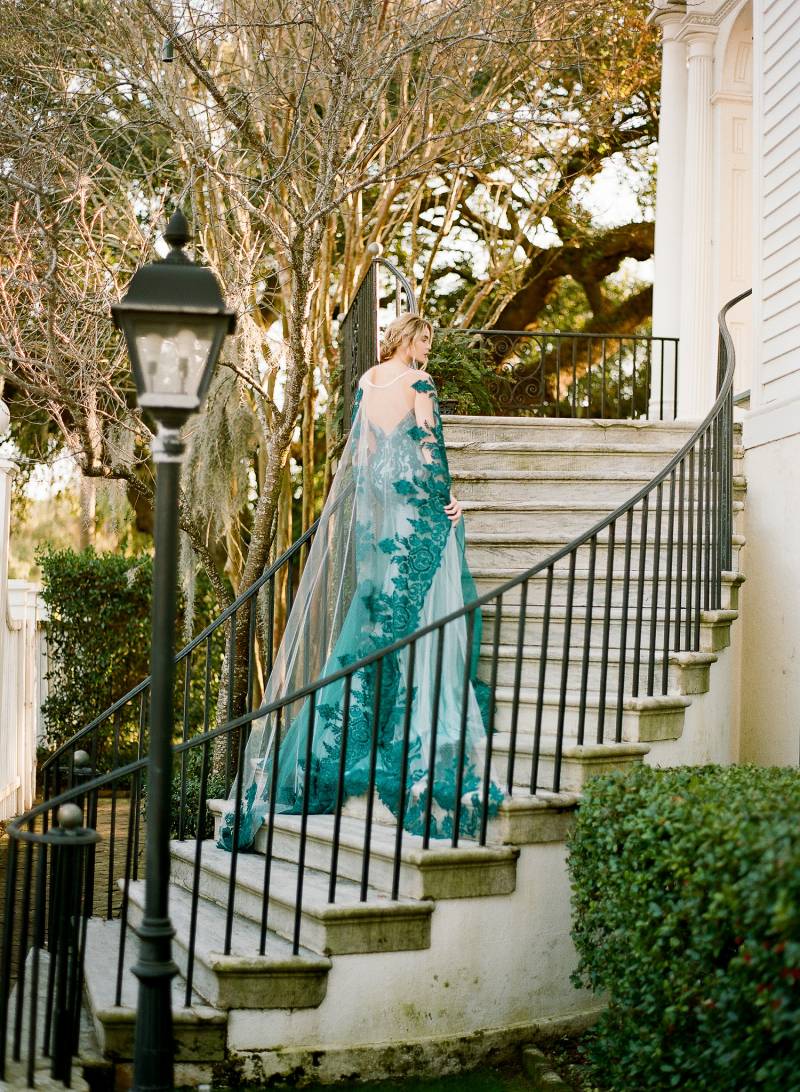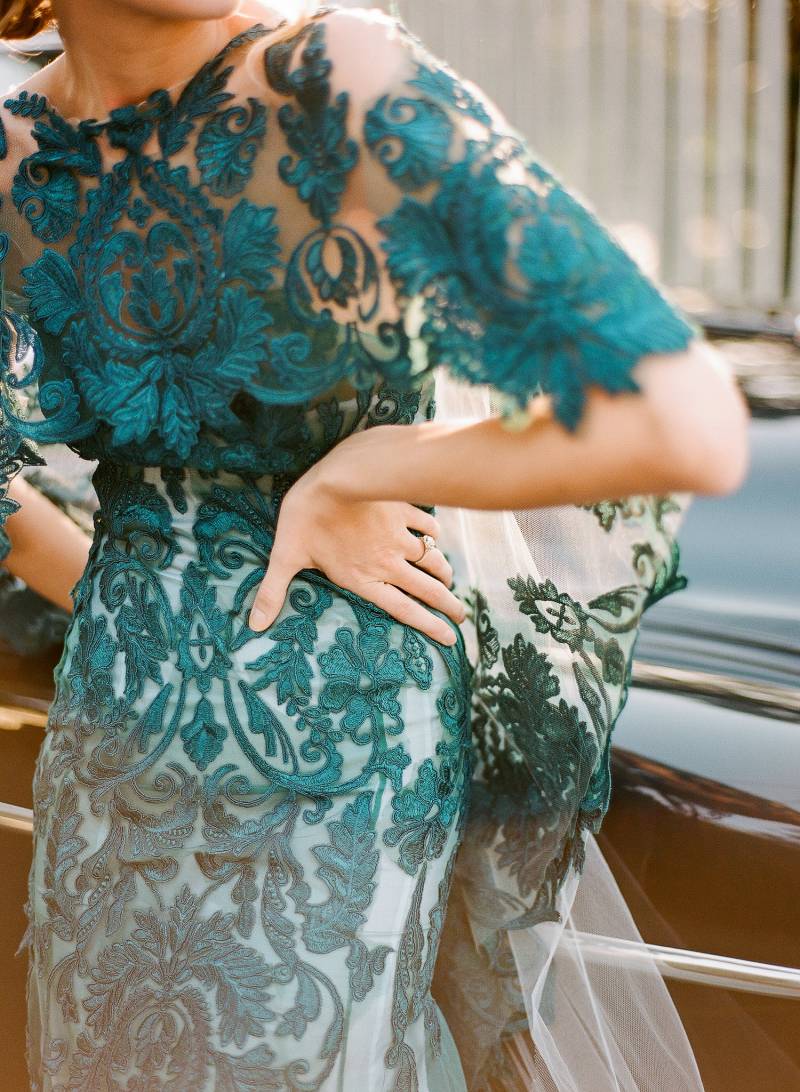 HOW DID YOU BECOME A FASHION DESIGNER? Ever since I can remember I have been manipulating fabric and learning to sew. Once I realised in high school that making clothes could be my career, I started pursuing the goal of studying at Parsons the New School of Design in New York. Attending Parsons opened my world of design wide open to endless possibilities and connections. Here I realised I had a true passion for the evening wear and bridal side of the industry and sought out to make beautiful dresses. After countless internships and working as an assistant designer in the industry, I sculpted the resources needed to start my bespoke bridal gown business and launch my own collection.
HOW WOULD YOU DESCRIBE YOUR STYLE? My style is romantic and classic with an edge. I love to play with different shapes and drapes in my everyday wardrobe and appreciate clean lines in design. If you open my closet it is a sea of black, grey and white.
WHAT DO YOU LOVE MOST ABOUT YOUR JOB? I love everything about my job. My business has become everything I love about this industry and most days it still feels unreal. The most rewarding aspect of being a designer who gets to work directly with her client's is the ability to see their excitement and emotion when they realise they are wearing the dress of their dreams. Being such a special part of someones big day is truly an honour.
WHAT WOULD YOUR DREAM WEDDING BE LIKE? My dream wedding consists of multiple out fit changes, fabric draping, greenery garlands, a perfectly curated list of music, and my closest family, friends making some amazing memories with my dream guy.
ASIDE FROM FAMILY & FRIENDS, THREE THINGS YOU CAN'T LIVE WITHOUT? Aside from family, friends and my dog...three things I can't live without would have to be cheese, DVR and my gravity feed industrial iron.
WHERE WOULD WE FIND YOU ON A SUNDAY MORNING? If I'm not at the studio working with a bride I'm probably at home snuggling with my little dog, Tompkin, while answering emails or researching trends. Being a business owner has turned me into not only a workaholic but a master multi-tasker.
HOW WOULD YOU SPEND YOUR IDEAL DAY OFF? Brunching, then reading WWD on the beach or by the pool.
WHERE DO YOU SEE BRIDAL TRENDS HEADING THIS YEAR? As the year progresses, brides will see more and more unique sleeve details (whether its off the shoulder in a new way or volume in flowing sleeves), layered silks, and cape detailing in couture boutiques. As a designer, looking forward to the trends of 2018, I am forecasting a lot of metallics and luxurious silk lame in bridal.
WHO WOULD BE YOUR IDEAL BRIDE? My ideal bride would be the classic girl looking for some edgy details. A Charleston transplant who describes herself as a fashionista, but is embracing her new Southern lifestyle. She would not be afraid to choose a cathedral length cape instead of a veil so that she could do something amazing with her hair and opt for trendy accents such as a ballet inspired, lace up detail to perfectly balance out a more traditional, but stunning lace applique. She would strive for drama in her bridal look but maybe settle on a 2-in-1... a cathedral length overskirt that could be removed to expose a fun and flirty shorter hemline for the reception.