If ever there was a landscape after my own heart this is it - perfect fall tones, beautiful trees and mountains... and such stunning images by MEGAN ROBINSON. It was after attending Brett's sister's wedding in the Swiss Alps that he and Lauren decided it was an intimate, family wedding they were after for their own. They wanted to emulate the simplicity they had loved so much at hers. With only 15 guests, STEIN ERIKSEN LODGE was the ideal venue for an intimate wedding and these gorgeous photos by MEGAN showcase the stunning surroundings perfectly.
Lauren tells us, "We wanted a wedding day, which became a wedding-week vacation, to be spent with our families. Brett's family is based on the East Coast, and mine on the West Coast. It was important to us that we had a lot of time with both our families, and our families had time with one another. As avid skiers, hikers, and bikers, Brett and I feel most at home in the mountains. When it came to the setting, we were certain we wanted it to be a mountainside wedding. My sister lives in Park City, and we've been to Park City numerous times on ski trips. I also love fall, and Park City in the fall is spectacular with it's glowing aspen trees. I knew it would make the perfect backdrop for our wedding day."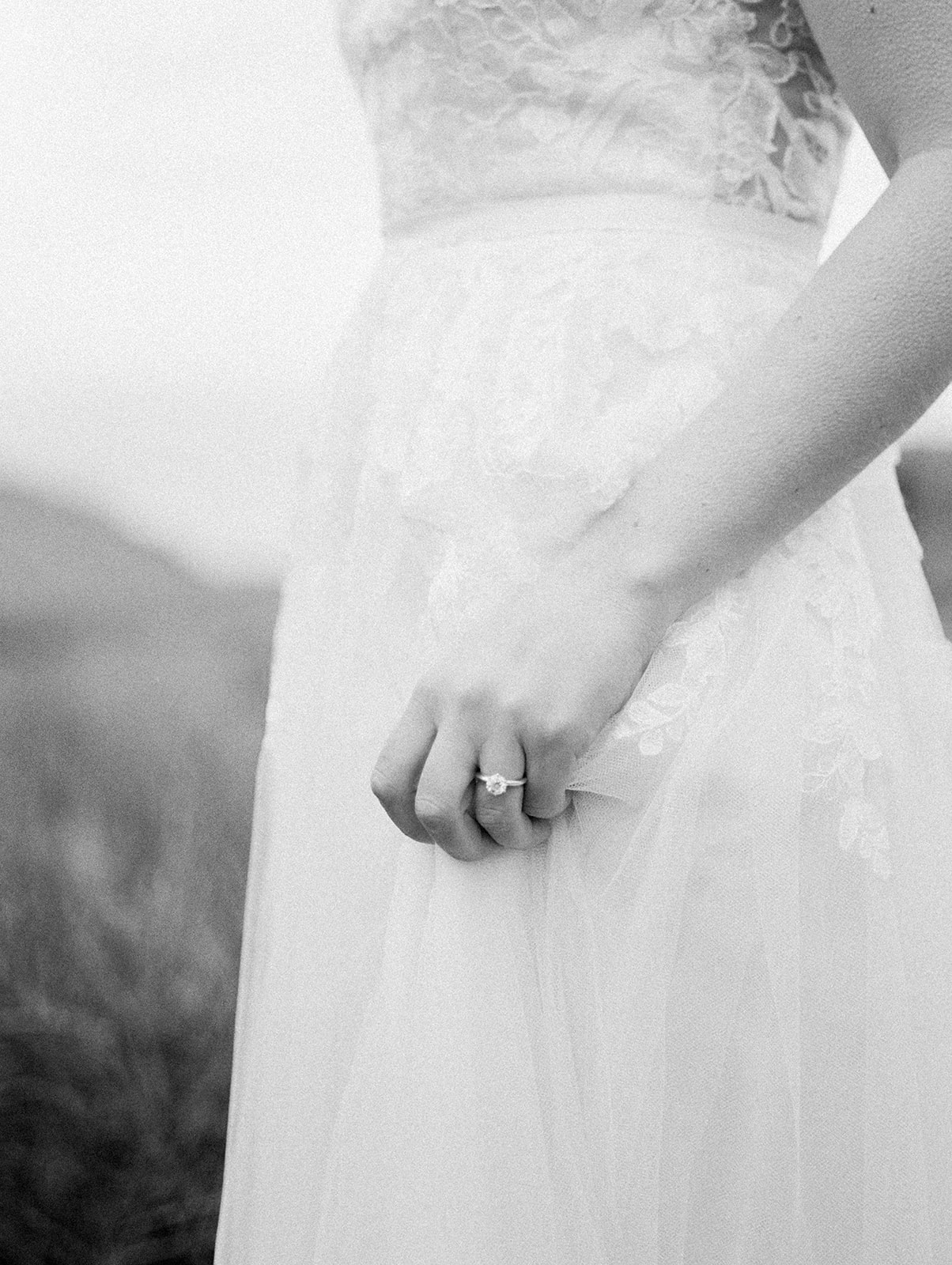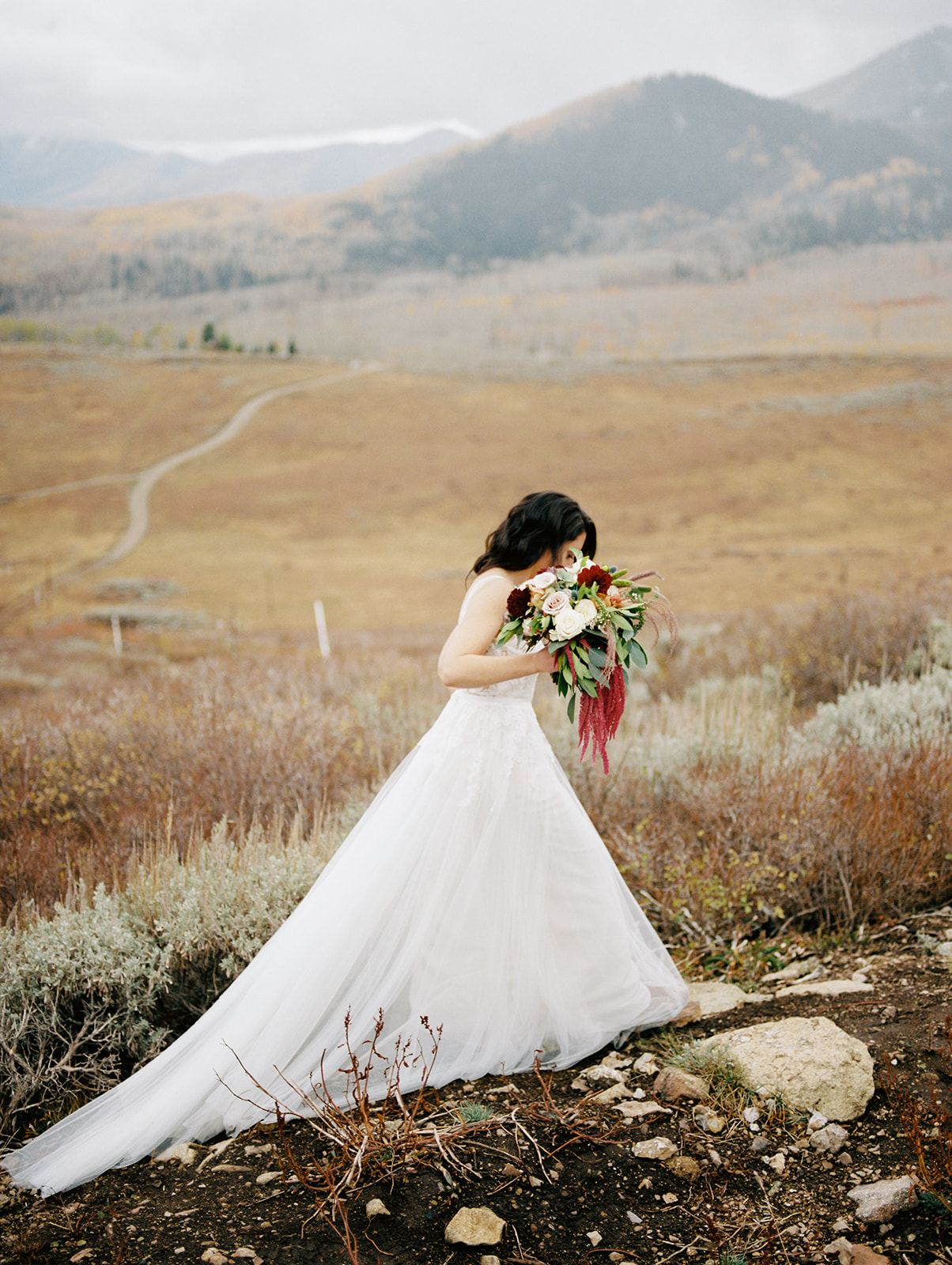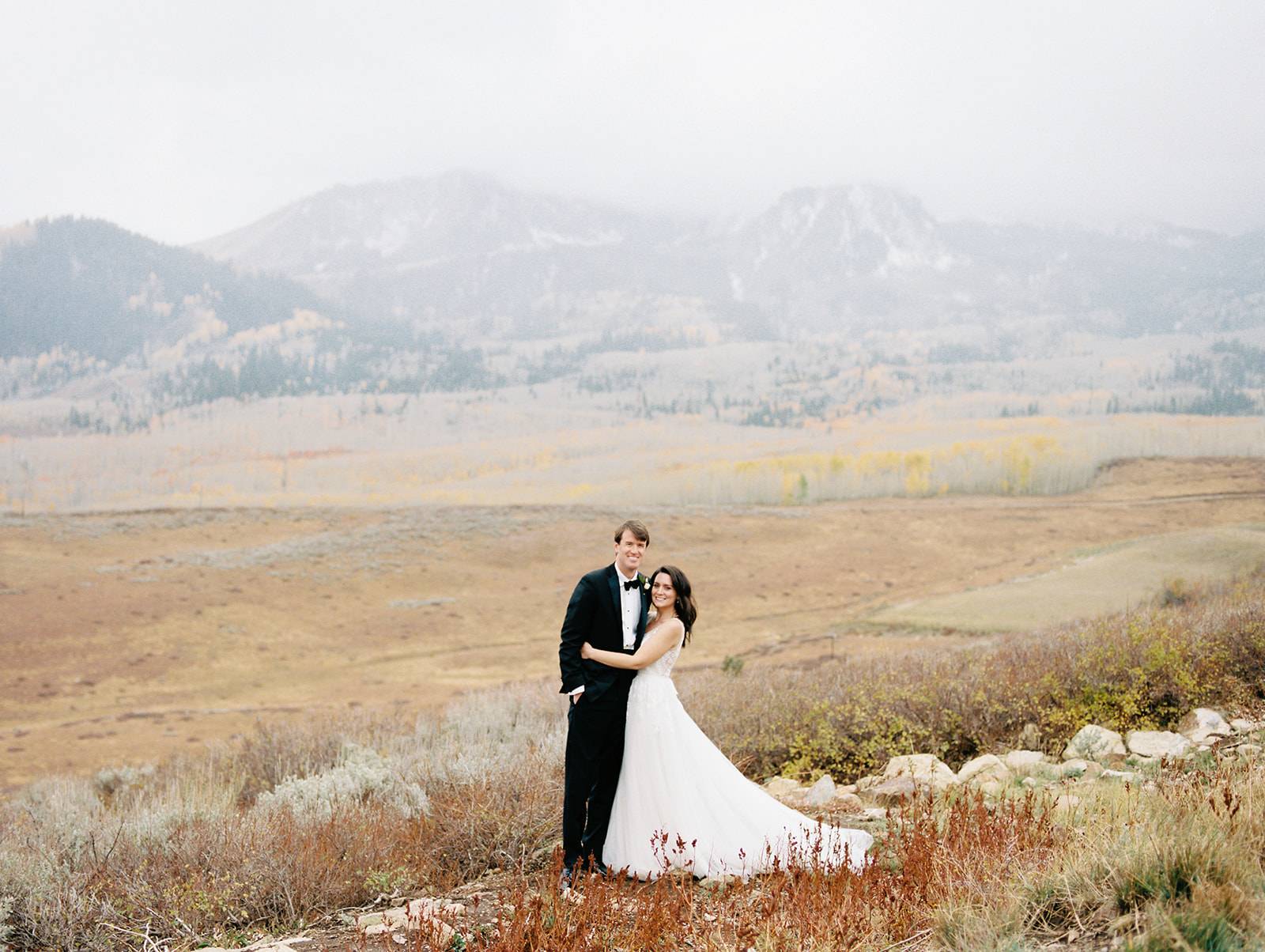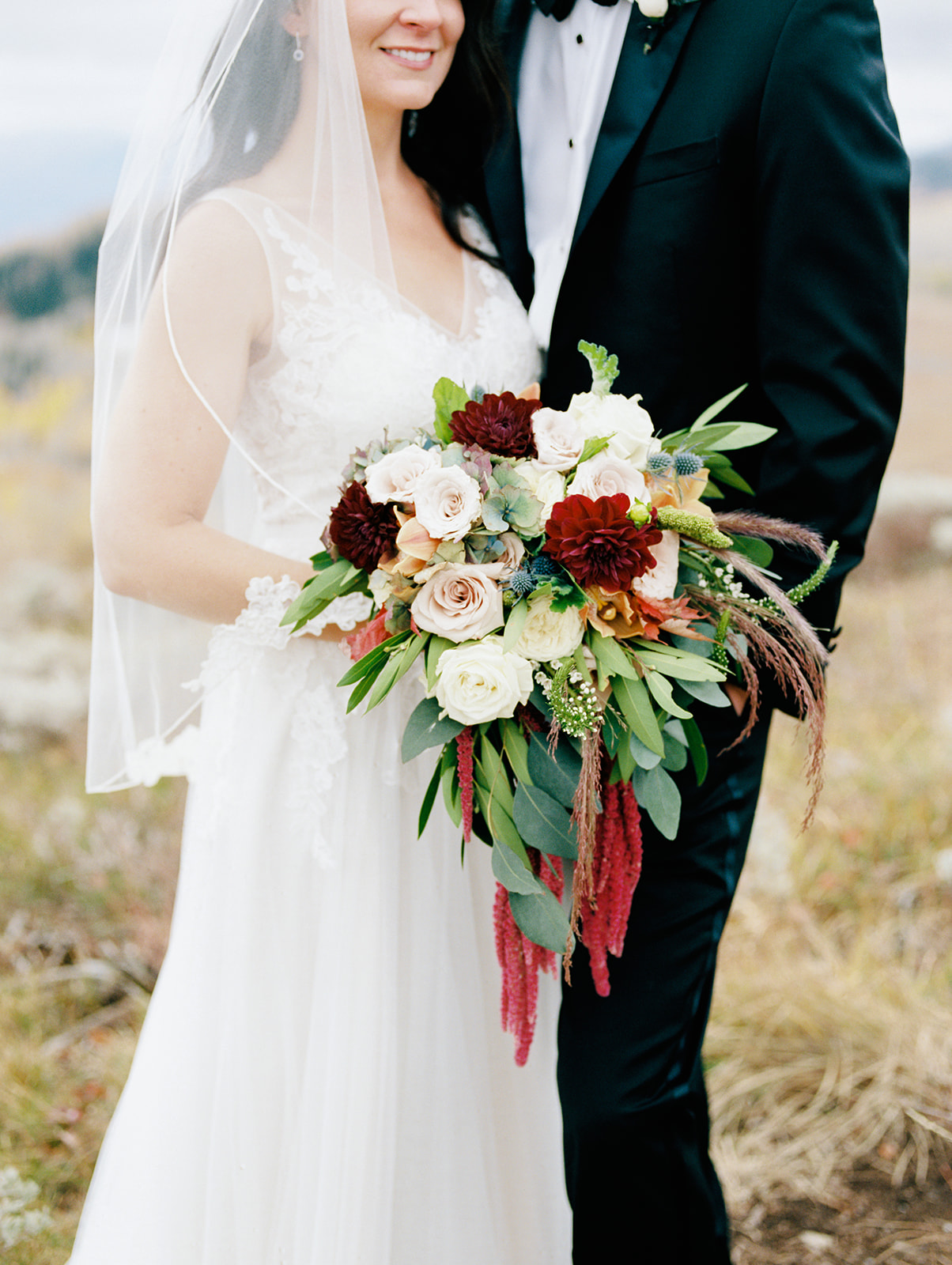 TELL US ABOUT FINDING YOUR WEDDING DRESS: We had a five month engagement, and I was totally unaware when we booked our wedding date that wedding dresses take several months to order. I slipped out of work on a Tuesday afternoon as I was very near the deadline for getting a dress. My mom drove to San Francisco and met me at the Nordstrom Bridal Boutique. They had a huge range of dresses, which made it a "one stop shop". The second dress I tried on, I loved. We purchased it that day. Miraculously, I didn't need a single alteration - so I really hit the jackpot on my wedding dress!
YOUR MOST MEMORABLE MOMENT FROM THE WEDDING DAY: The wedding speeches at dinner! Since we had 15 guests which consisted of our immediate family and their significant others, everyone got to give a speech or toast at the dinner. Some ended in belly laughs and some in tears, and it was really special to have everyone share a story, a toast, or speech of some sort.
WHAT ADVICE WOULD YOU GIVE TO FUTURE BRIDES PLANNING THEIR WEDDING: Make sure it's what you want. We are fortunate that both our families gave us free rein of the wedding day. We didn't have to deal with other people's expectations and asks, so every detail of the day was just as we wanted it and truly stress-free.