Carroll & Jordan are high school sweethearts who had spent the years prior to their wedding apart due to Jordan being deployed. They wanted a vintage and natural themed wedding which blended the military as well. After many hours of going back and forth with wedding colour palettes they finally figured out their direction and the results below by CHRISTINA ZEN PHOTOGRAPHY are beautiful.
The gorgeous bride tells us, "Our day was much more than just our wedding, it was a momentous marker of our lives. It was a day that marked us being apart from one another finally over. Jordan had been deployed to Japan for two full years before the wedding and those two years of being apart ended that day. The wedding was not only a celebration of our marriage, but also a celebration that he was finally home. The many airport tears and hugs goodbye, endless Face Time dates and thirteen-hour time difference was finally behind us. We knew that it was finally our time to start spending forever together. Our day could not have gone anymore perfect with the help of all our family and amazing vendors. We are truly blessed."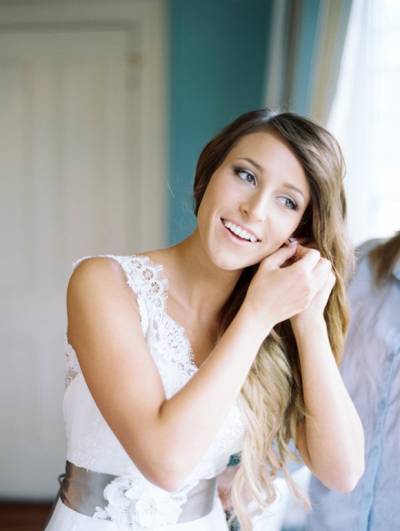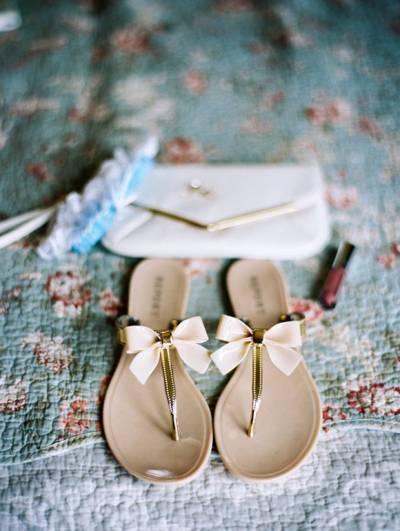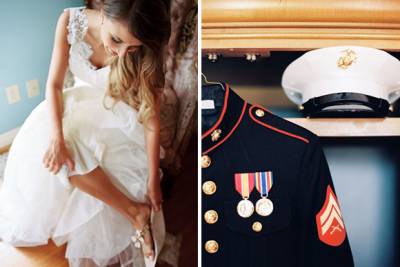 TELL US ABOUT YOUR PROPOSAL: Once we graduated from high school Jordan enlisted in the United States Marine Corps. Shortly after boot camp Jordan had received orders that he would be stationed in Okinawa Japan. We spent the first six months Face timing and trying to adjust to the thirteen-hour time difference and we finally decided that it was time for me to visit him. On the third day of visiting we went for a hike that led to underground caves that had beautiful illuminated streams running throughout. After hiking for a few miles we found a place to rest and after sitting for only a few moments Jordan pulled out a wrapped gift his mother had given me to bring to him for what I had thought was a birthday gift. Confused and not understanding why he would bring his birthday gift with him hiking I soon realized what the "birthday gift" really was, the engagement ring taped in a bible. He began saying the sweetest things and got down one knee and we were engaged!
TELL US ABOUT FINDING YOUR WEDDING DRESS: It took a lot longer than I had expected! Usually I am not a very picky person but when it came to finding THE dress I definitely was! I finally found my dress at a small shop in Delaware. I put the dress on and the second I turned to my family and saw their reactions I knew that I had finally found the one.
ANY DIY ELEMENTS? Almost our wedding details and decorations were DIY! We made our quest sign in using small hearts and a shadowbox, our sweetheart table sign that said "Mr. & Mrs.", the table seating was made from old window frames that had printed out pages behind them. We also decided to donate to the Wounded Warrior Foundation in lieu of guest gifts so we made a sign for that as well.
DESCRIBE YOUR WEDDING FLOWERS: They came out absolutely perfect! We had a very natural and nude palette. My bouquet was filled with light pink, white and beige colored flowers and pops of light blue. For the bridesmaids the bouquets were pale pinks and whites with pops of soft green leaves.
FAVOURITE DETAIL OF THE DAY: Our absolute favourite detail of the day is hard to decide because everything was absolutely as we imagined it. If we had to pick one thing that we truly enjoyed would be the wedding cake.
WHAT ADVICE WOULD YOU GIVE OUT TO A COUPLE PLANNING A WEDDING? If we were to give any type of advice it would be to enjoy every second of wedding planning even when it becomes stressful because it is a once in a lifetime experience and when you look back you're going to realize how fast it went by.
MOST MEMORABLE MOMENT? Our most memorable moment was the first look. The most anticipated moment was the first time that we finally got to see each other and all of our emotions flooded the second we turned to each other.
ANY OTHER DETAILS YOU'D LIKE TO SHARE: We both come from very close families so throughout the day which made for an extremely emotional day.