As we look ahead to the cooler months in this part of the world, our attention turns to cosy candlelit winter celebrations - briefly that is before we want to head back to sunshine and warmth! This icy blue wintery shoot is somewhat of a melding of these two worlds - whilst it has a cool wintery feel to it, it actually takes place on a white sand beach nowhere near the snow! Photography KYLEE YEE shares with us, "I've always wanted to do a winter inspired shoot with the idea of using a dress made of wool. When I discovered OU MA'S gorgeous creations, I built the idea for the shoot around the dresses. I loved the uniqueness to them - the different shapes and the varying yarn textures. The idea came for an icy, wintery blue wedding inspiration shoot with a fashion edge. I asked the talented Erin from ERIN BRAUN DESIGNS if she would be willing to help bring it all together and I'm so glad she accepted the challenge. She took my idea and ran with it and put together a simple but perfectly styled and beautiful shoot."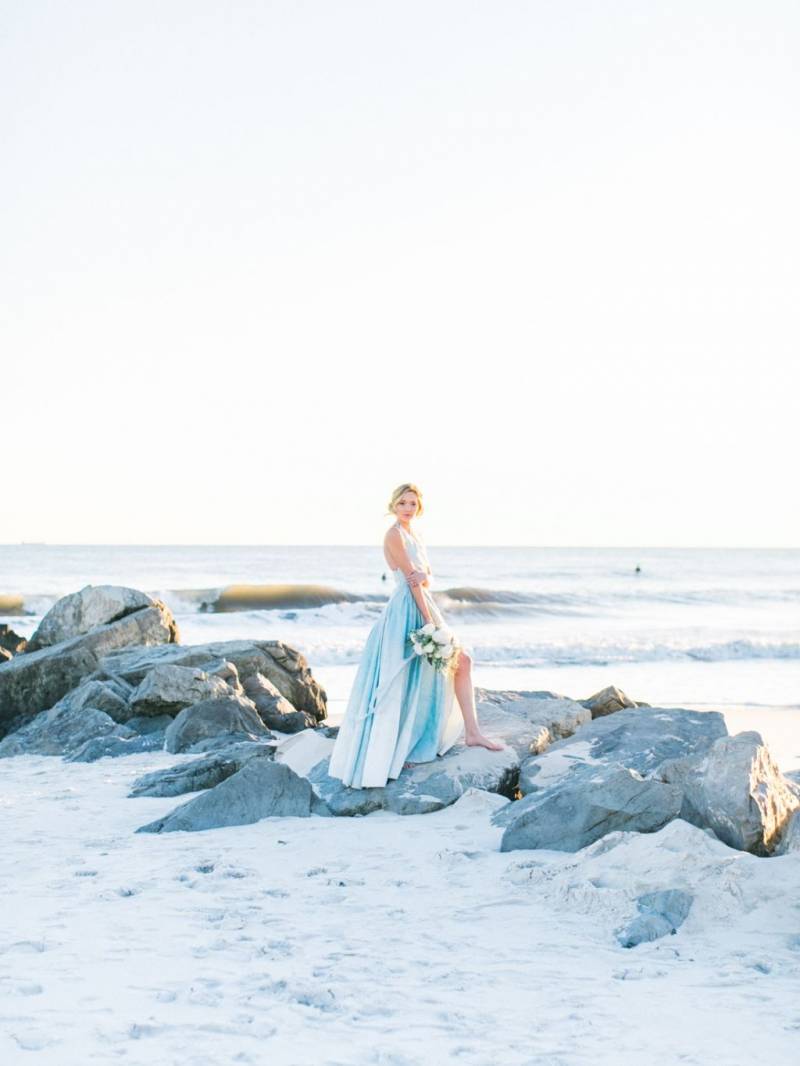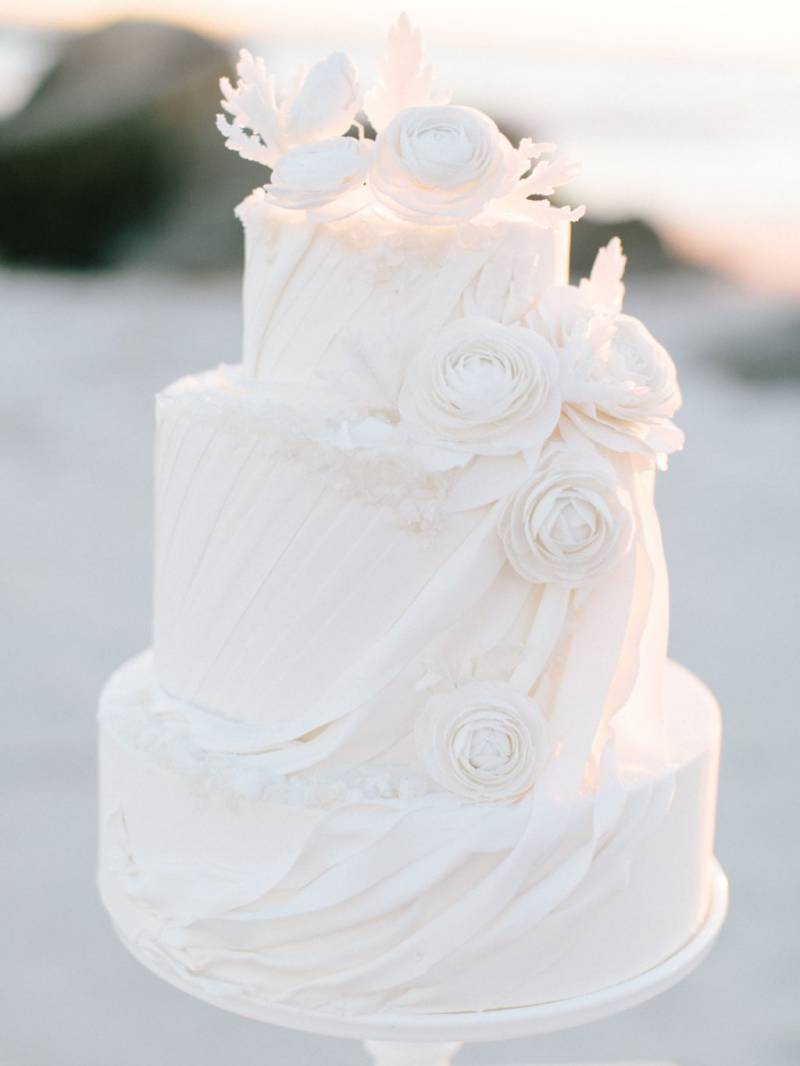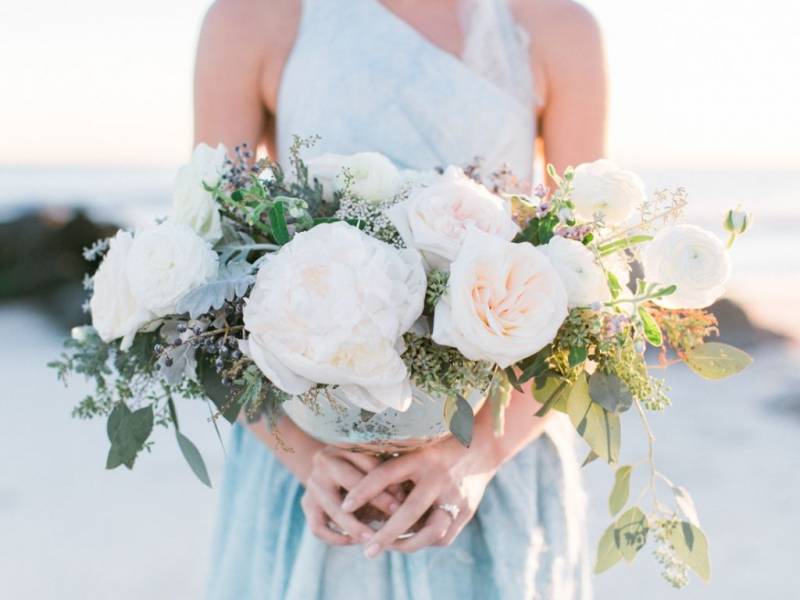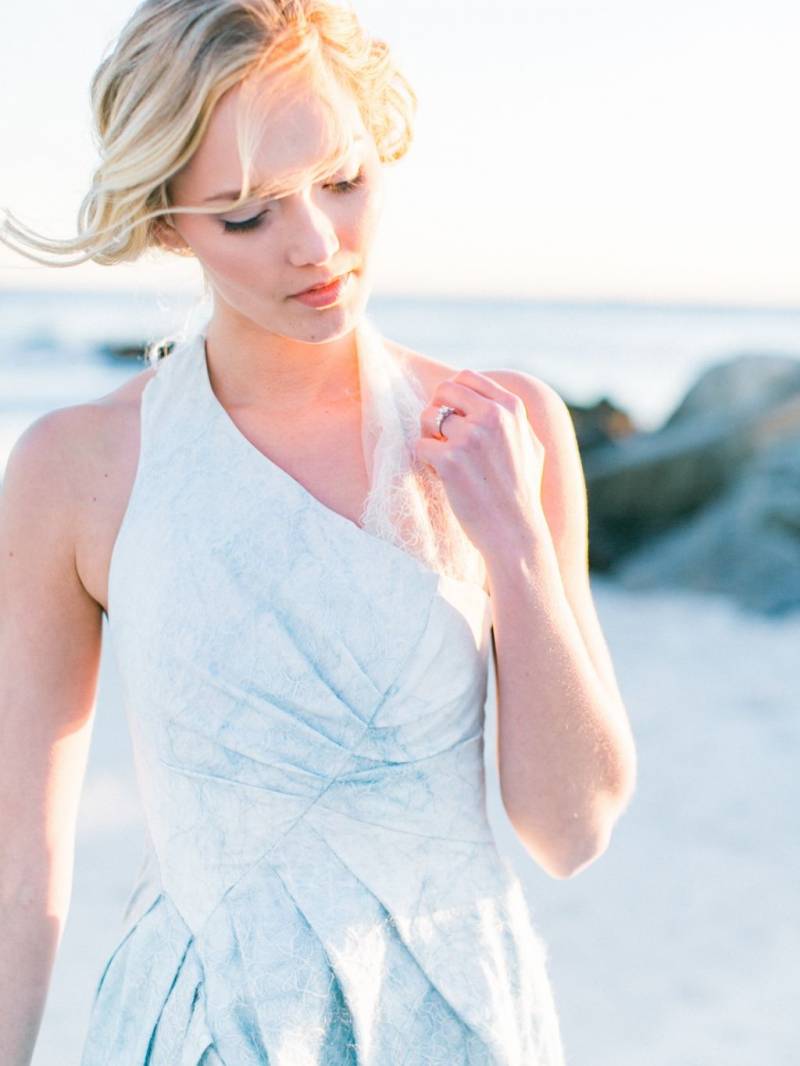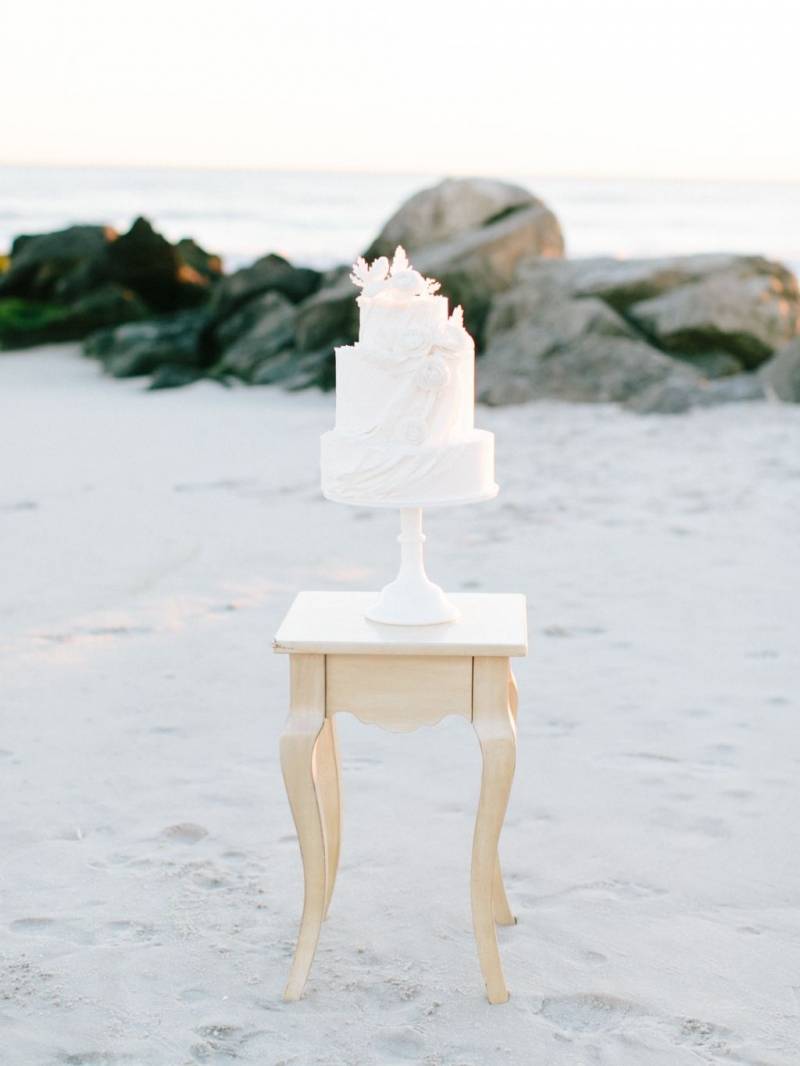 Stylist ERIN explains the shoot, "The deep textures, clear icy blue tones, simplicity, and artistic handcrafted details in the work of fashion designer Ou Ma was the inspiration for this editorial. To Ou Ma fashion is about storytelling and creating a style that reflects life. As a former fashion designer I have a similar approach to the design and styling of weddings, a meaningful reflection of life in order to tell a couple's story in an artistic way. Her dresses are truly works of art and I was honored to collaborate with the talented Kylee Yee and an incredible team of artists to highlight these unique pieces.
The secluded white sand beaches off Long Island provided an ideal clean white setting for this wintry shoot. The movement and ripples in the water and sand was the perfect compliment to the organic textures in the handmade textiles of the dresses. I love how the gowns are simple and modern yet intricate and detailed all at once, so I really kept this blend of aesthetics at the forefront for all of the styling details. To add interest I used a lot of texture and varieties in the florals and fabrics, while still keeping them understated, simple, and lush with a palette of soft neutrals, white, and touches of blue. The invitations were engraved on thick cut acrylic for a modern reflection of frost on ice and then highlighted with hand painted organic details in shades of white, grey, and soft blue. Nine Cakes created a white on white cake with intricate frosted cascading details that were refreshingly minimal. The effortless styling of the bride brought the right amount of elegance and femininity to the already beautifully artistic winter day and we are thrilled with the breathtaking results from KYLEE YEE."