Ok so before you go any further with this wedding scroll down to the image at the ceremony where the bride and groom are standing in front of the wine barrel - that would be the groom's 90 year old Grandparents who married them. I mean does it get much more special than having your Grandparents pronouncing you as husband and wife? Super sweet - and it made for a unique ceremony script that had Ashley & Cameron's guests in fits of laughter.

This gorgeous couple wanted an intimate California wedding on a vineyard, with a barn and HAMMERSKY'S unparalleled beauty had everything they were looking for with their destination wedding. They didn't want to distract from the overall organic beauty of the venue so they kept the styling very simple all with the aid of wedding planner AMANDA LANDON WEDDINGS. After the celebrations they were able to stay onsite at the Farmhouse Inn, "gazing at the stars amongst the vineyard, reflecting on the evening." Sounds pretty perfect to me, and these images by our amazing vendors JAIME & CHASE PHOTOGRAPHY capture it beautifully.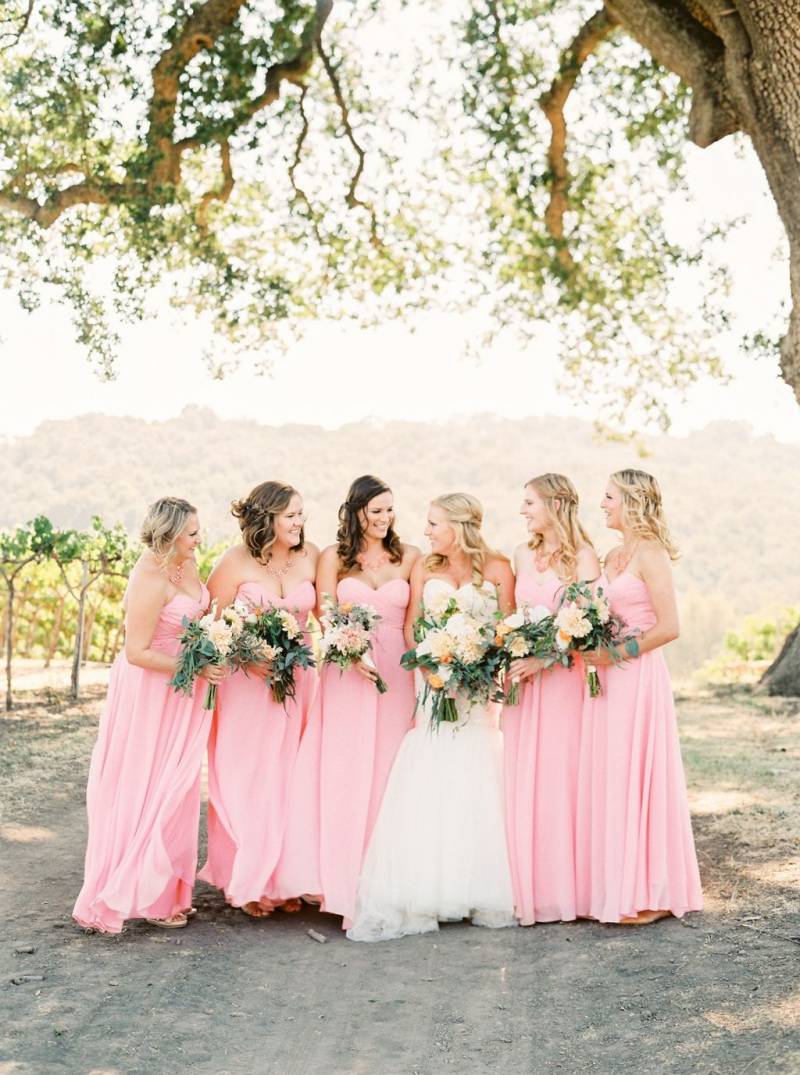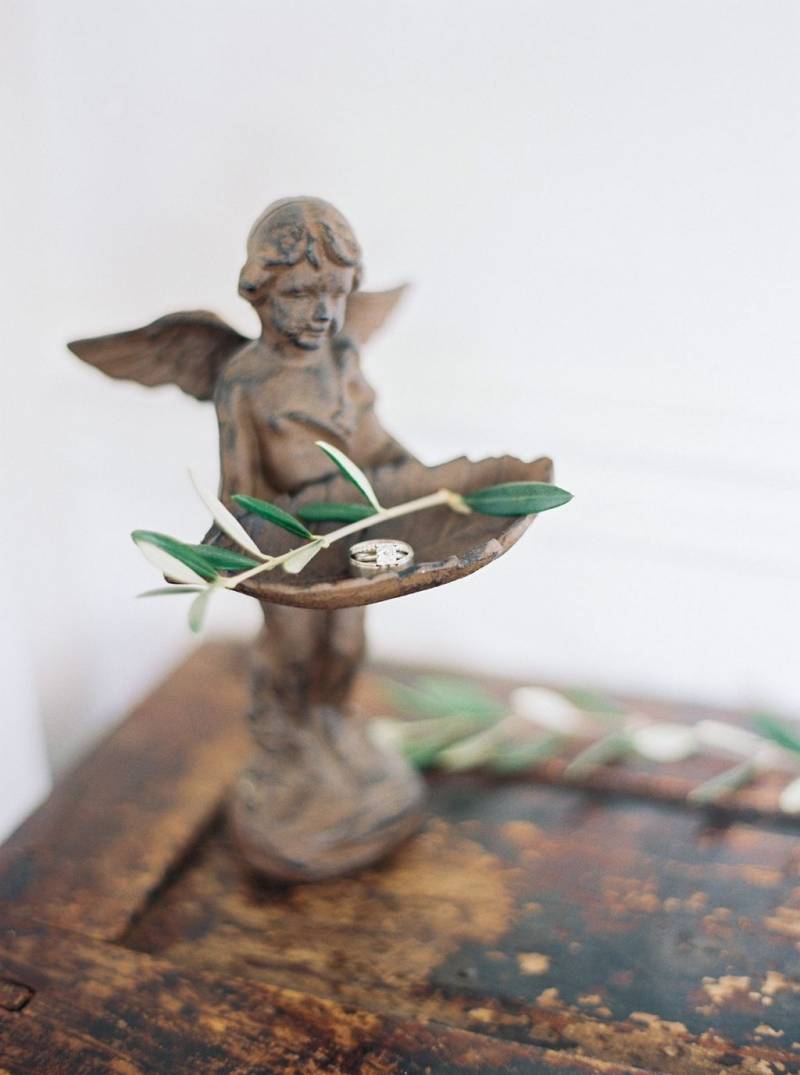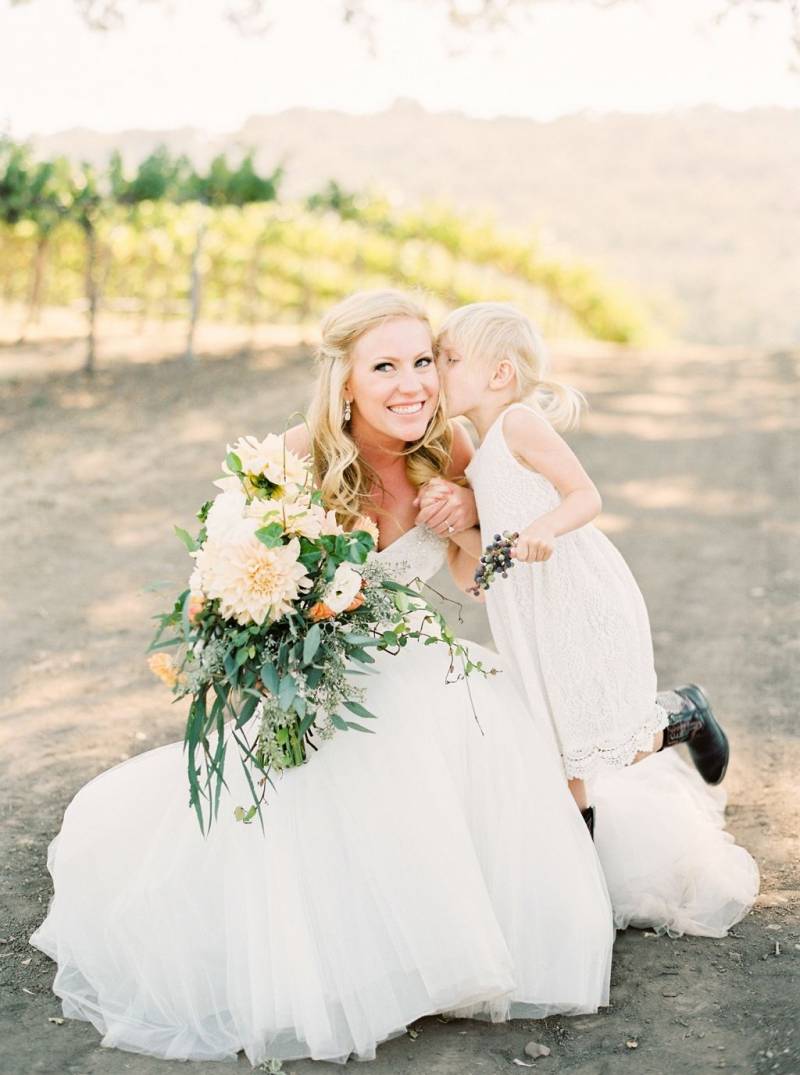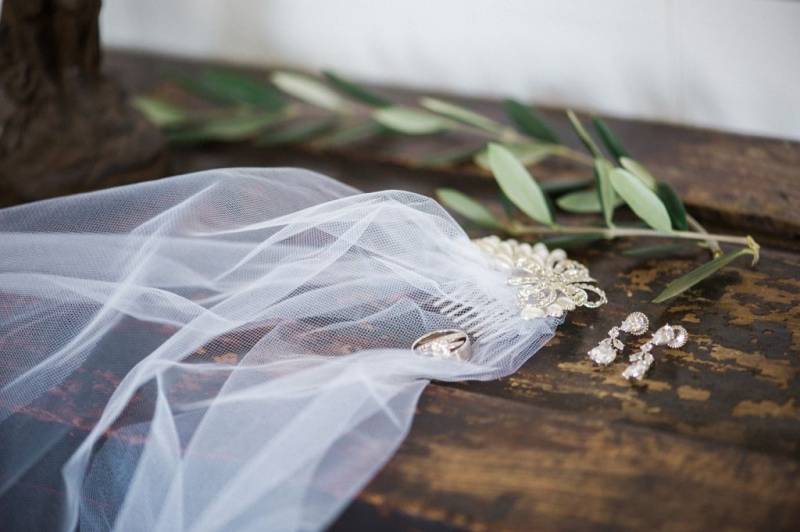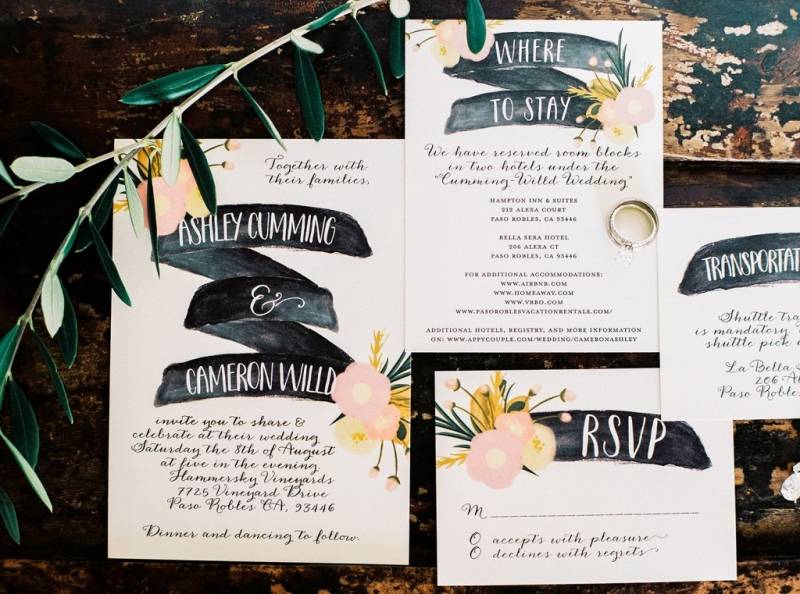 HOW DID YOU MEET? We met lawn bowling with some mutual friends...nobody our age meets lawn bowling, but we did. And ever since that day, we have been inseparable.

TELL US ABOUT YOUR PROPOSAL: After work one day during the holidays, I came home to a note & a balloon on the front door that said "use this popper to find a note in each balloon down the hall." I opened the door to find rose petals all down the hall with 10 balloons, all numbered with a note inside. Each note stated a reason why he loved me. The last one was outside on the patio where he was standing surrounded by candles and roses. When I popped the last balloon, a bunch of pennies fell out and our new little puppy, Penny, came running out with new tags that said "will you marry me" and he was down on one knee next to her. Who could say no to that!
TELL US ABOUT FINDING YOUR WEDDING DRESS: My mom said that this was one of her favorite memories of the wedding - we picked out the dress together with my maid of honor and it was clear that the dress was perfect for me. My mom said she will never forget seeing me in the farmhouse for the first time on the wedding day. It was the most magical moment for her, and we have a picture together that will sit on her desk to remind her of that sight.

DESCRIBE YOUR WEDDING FLOWERS: Organic and wild. Bouquets were caf
FAVOURITE DETAIL OF THE DAY: The planted succulent escort cards served as a takeaway as well, and some of the guests still have them!
WHAT ADVICE WOULD YOU GIVE OUT TO A COUPLE PLANNING THEIR WEDDING: Make sure to schedule time for the two of you on the actual wedding day - we were able to eat dinner together at a sweetheart which gave us some great alone time to soak it all in. Also, keep in mind that this is a fun process and you need to enjoy the entire process, because the actual day flies by!
MOST MEMORABLE MOMENT? Right after dinner, all guests were called into the charming barn for a 'surprise' - Instead of the couple's first dance, my new husband started serenading me with a beautiful acoustic version of the Beatles song "Something." I had no idea he was secretly planning to play the guitar and sing to me like that in front of everyone - it was the most courageous, romantic gesture and I instantly started crying. It seemed like something out of a fairy tale and was the best surprise I could have asked for!