It's always a treat to feature a wedding by the wonderful JEREMIAH & RACHEL especially as it usually involves stunning Montana landscapes like Mikenna & Mickey's does. Whilst they work in Washington D.C., it was important to the couple to have their wedding in Montana so they could share - and show off - the beautiful Rocky Mountains that they so love. Both being from mountain regions (Montana & Colorado respectively) selecting a venue just outside of Glacier National Park was one of the easiest aspects of their wedding planning. The fact that their guests were also able to stay on site for the entire weekend was a bonus and allowed a great deal of bonding between different groups of friends to happen.
As far as the style of their wedding, the gorgeous bride shares with us, "Being in such a beautiful setting outside of Glacier, we wanted the overall aesthetic to be calm and organic but with a hint of chic. We included lots of greenery and florals into the décor to provide the organic vibe that fit the location. The tent draping, brass candlesticks, and mismatched vintage glassware were incorporated for a touch of elegance.
Ultimately, we both felt calm and relaxed the entire day of the wedding. Knowing that we had hired the right vendors to execute our day meant we didn't have to worry about it. The two things I remember most are the feeling of getting into my dress with my mom and sister and how special the moment felt, and also the portrait session before the wedding at Lake McDonald. It was romantic but calm and private, and the scenery was unbeatable."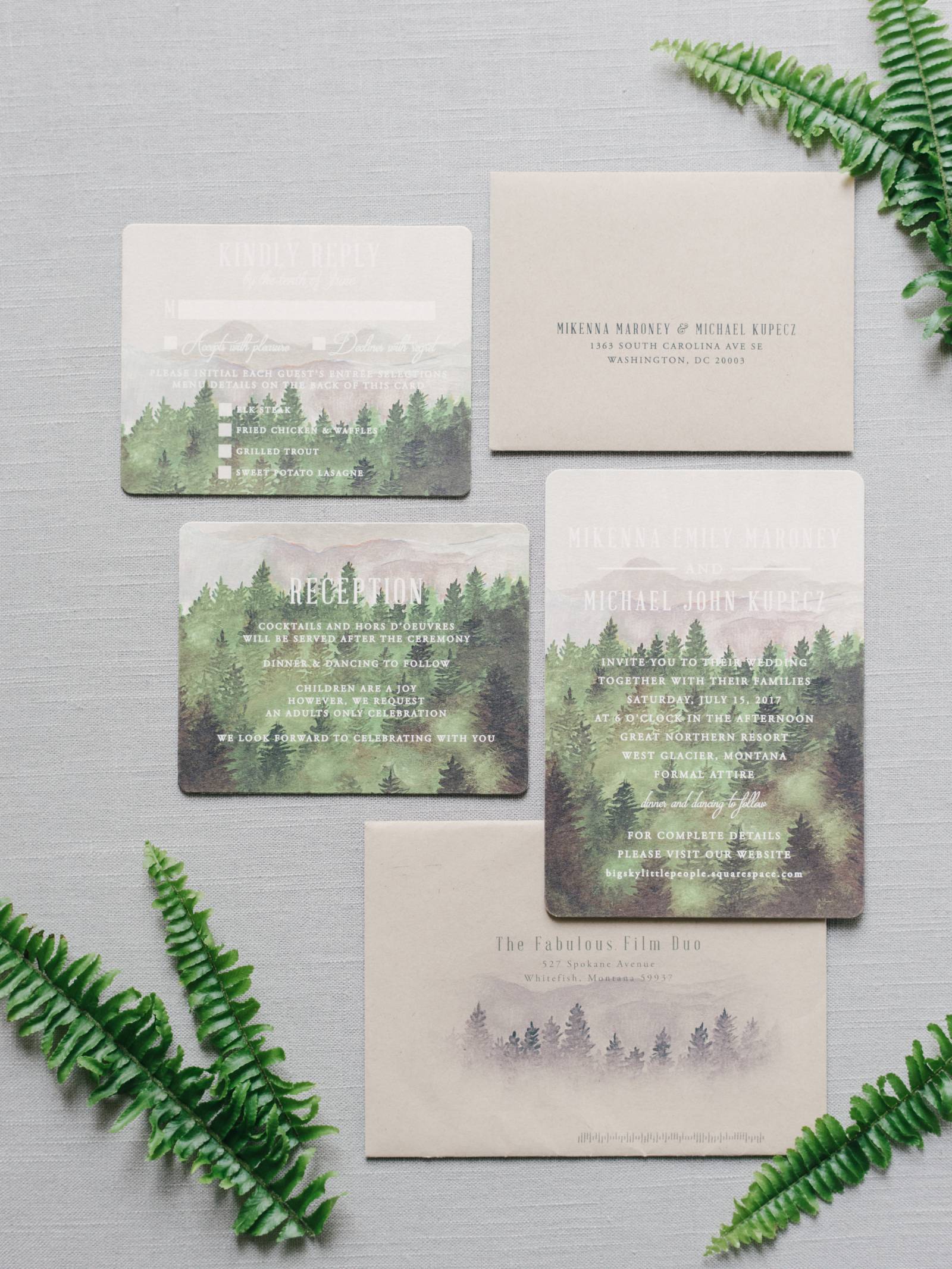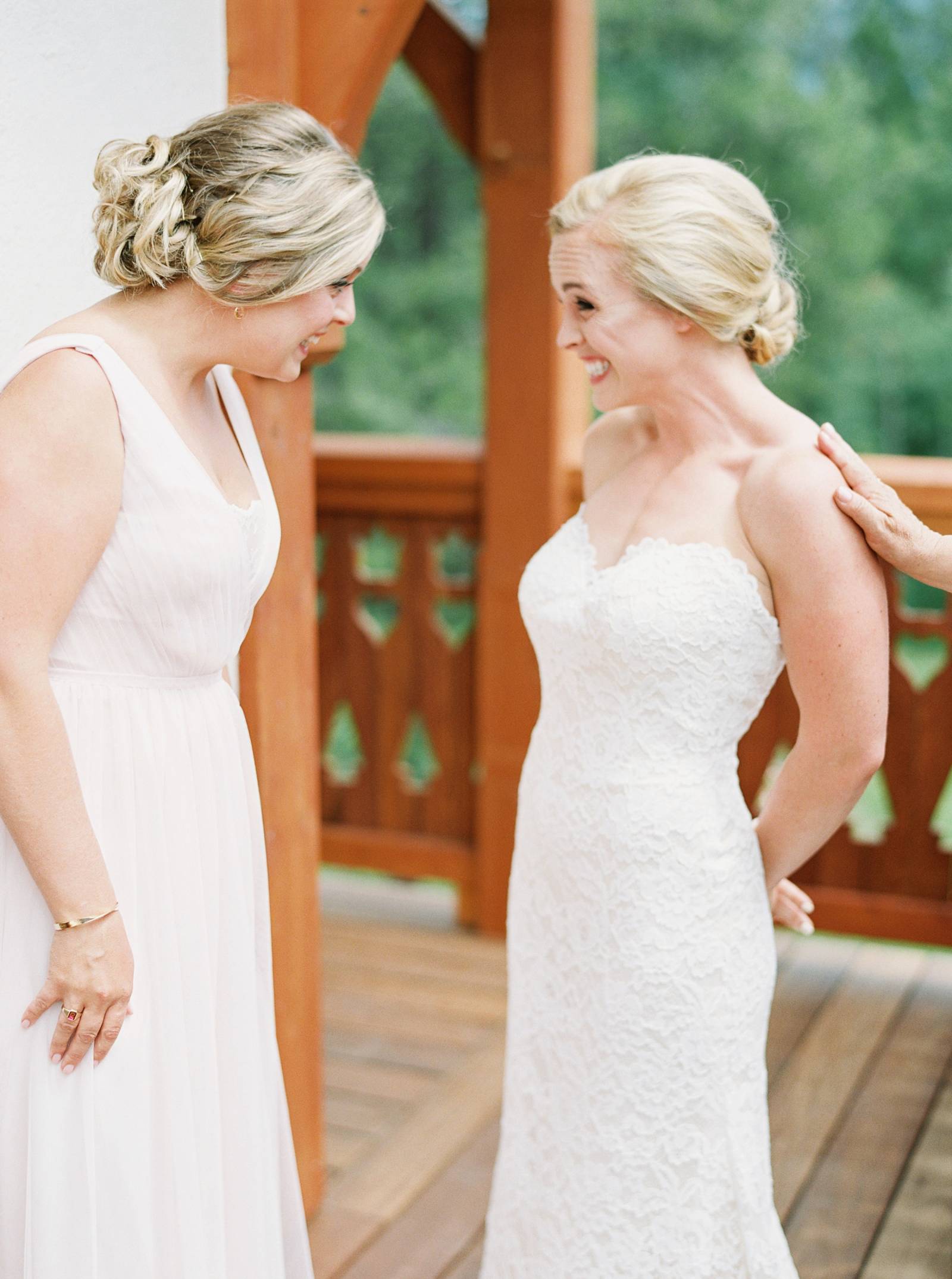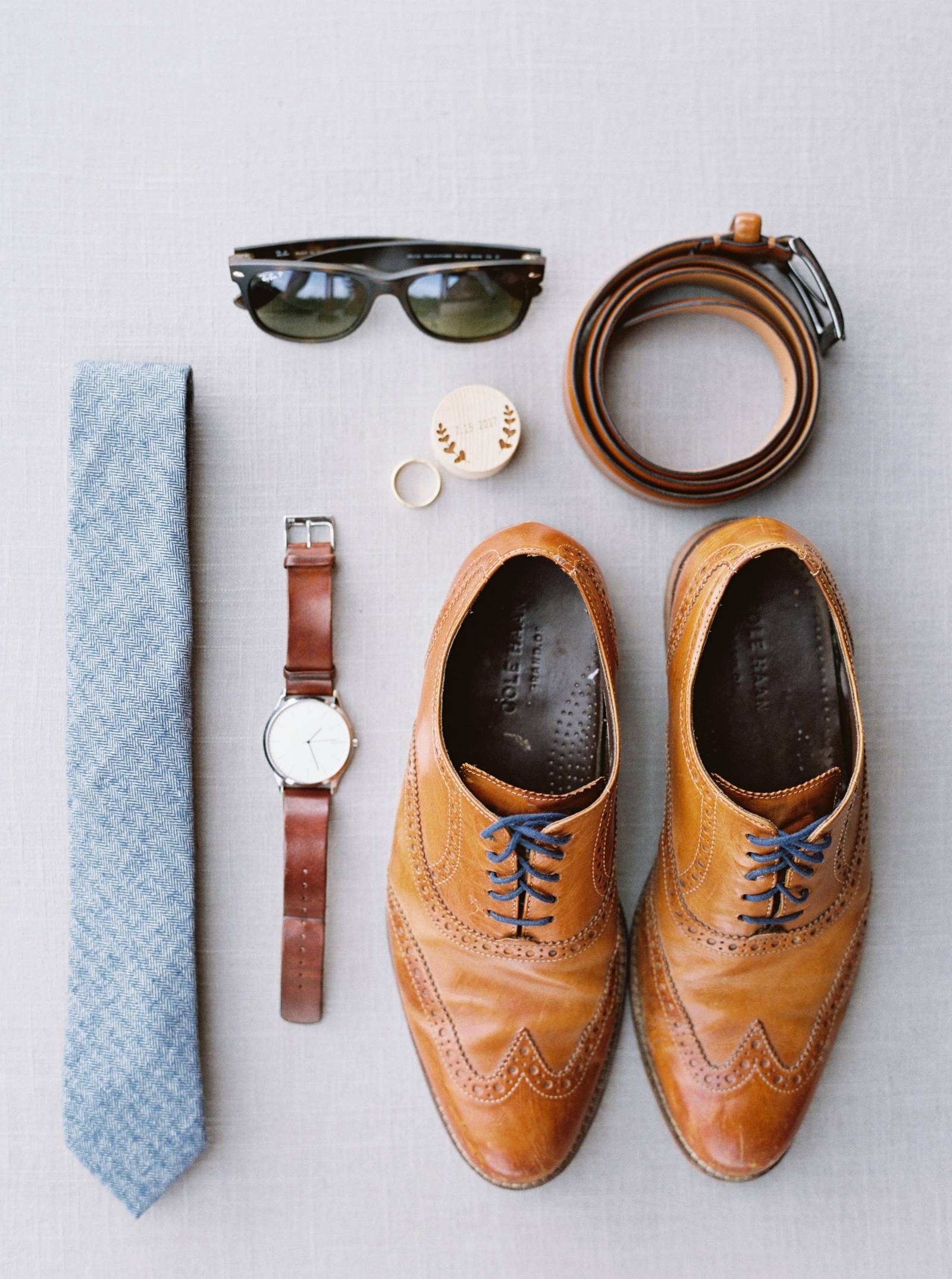 HOW DID YOU MEET? We met in graduate school at the University of Denver. We were classmates and good friends throughout school but did not start dating until a year after graduation, as Mikenna was coming back from a year in Tanzania and Mickey was going to work in Afghanistan. We dated long distance, meeting in Paris for our third date, until he returned and then never looked back.
TELL US ABOUT YOUR PROPOSAL: We took a ski trip to Colorado and Mickey proposed on top of Aspen Mountain on a beautiful, sunny day. After she said yes, we celebrated with a champagne toast on top of the mountain and later with dinner at the famous Hotel Jerome.
TELL US ABOUT FINDING YOUR WEDDING DRESS: It was very important for me to have my sister and mother help me find my dress. I also loved the boutique feel and well curated collection at Willow Bride so I waited until I visited Montana, six months after getting engaged, to shop for my wedding dress to make sure I could go there with my sister and mother by my side. It was a wonderful, relaxed experience and I quickly found my dress, when I put it on I just knew it was right for me.
DESCRIBE YOUR WEDDING FLOWERS: The overall aesthetic goal was for the florals to be unstructured and organic. Mikenna's favourite colour is green, so greenery was also a major point of emphasis for the flowers. The bridal bouquet was truly the perfect encapsulation of the flowers for the day. The main colour palette was feminine and classic, but Mum's did an excellent job of including pops of colour that created interesting contrasts. The mixture of round and long tables also opened up possibilities for the flowers. The flowers on the long tables were made to look like they were naturally growing while the round tables had more formal arrangements.
FAVOURITE DETAIL OF THE DAY: A few of Mikenna's favourite details include the greenery wall displaying seating for the guests, the smilax vine tied around the napkins, and the way the florals on the long tables looked like they were growing organically from the greenery. But most of all she loved her bouquet – it was both unique, unstructured, and romantic. Mickey's favourite details were the processional song ("Blackbird") and the Sweet Peaks ice cream truck dessert.
WHAT ADVICE WOULD YOU GIVE OUT TO A COUPLE PLANNING THEIR WEDDING? Many people say it, but constantly remind yourself that your wedding should be about the people and things that make you happiest. We consistently made sure our choices and guest list reflected both what would make us happy on that day and for the years to come. There will always be outside influences with opinions on everything from the décor to the guest list, but respectfully communicating your wishes will ultimately make everything easier.
MOST MEMORABLE MOMENT? The two things Mikenna remembers most are the feeling of getting into her dress with her mother and sister and how special the moment felt. The second was the portrait session before the wedding at Lake McDonald. It was romantic but calm and private, and the scenery matched the importance of the day. Mickey remembers the private champagne toast under the lightning most fondly, hearing the revelry down below while they shared a private moment.
ANY OTHER DETAILS THAT HELP TELL THE STORY OF YOUR DAY? Our officiant was a close mutual friend who had known both of us for several years before we dated. He did a wonderful job of synthesising his relationships with both of us into a ceremony that celebrated our story and our day, a personal touch that made the moment even more special.
TELL US A LITTLE ABOUT YOUR HONEYMOON: We moved to Germany ten days after the wedding so have not taken our honeymoon yet. We are planning on going to Zambia for our honeymoon, hopefully in the next year or so. Until then, frequent trips around Europe will have to suffice.
IS THERE ANYTHING YOU WOULD CHANGE OR DO DIFFERENTLY? We should have practiced our first dance beforehand since neither of us are great dancers. Other than that, everything was exactly what we wanted.