As lovers of the outdoors and exploring the wilderness, newlyweds Spencer & Olivia wanted to pay homage to their adventurous spirit by holding an intimate, heartfelt wedding ceremony. They chose Iceland for it's rugged landscapes and wide open spaces, and crafted a small celebration attended by eight of their closest family members. Olivia - a photographer herself - prepared for the day with her mother and sister in a light-filled apartment in Reykjavik, and they all proceeded to venture out to the countryside to the rolling hills and fields below Mt Kurkjufell in Grundarfjörður, Iceland for the ceremony. To cap it off they held a reception dinner in a tiny candlelit restaurant tucked into the valley of the mountain, with views of the sea.
"We wanted our wedding day to feel very true to who we are as individuals and as a couple. As we started to plan a big, traditional wedding with style in Seattle, we realized we weren't interested in spending thousands in order to cater to the desires of others on our wedding day. We were already planning to honeymoon in Iceland, so we decided to be bold, take a risk, and scrap all of our existing wedding plans and get married in Iceland instead. As creatives (I am a photographer and Spencer is a cinematographer), we were so inspired by the rugged, geothermal, other-worldly terrain of Iceland. We couldn't think of a better place to promise our lives to each other." Seattle wedding photographer ANNA PETERS accompanied the group to Iceland and captured these beautiful images. Congratulations to the happy couple!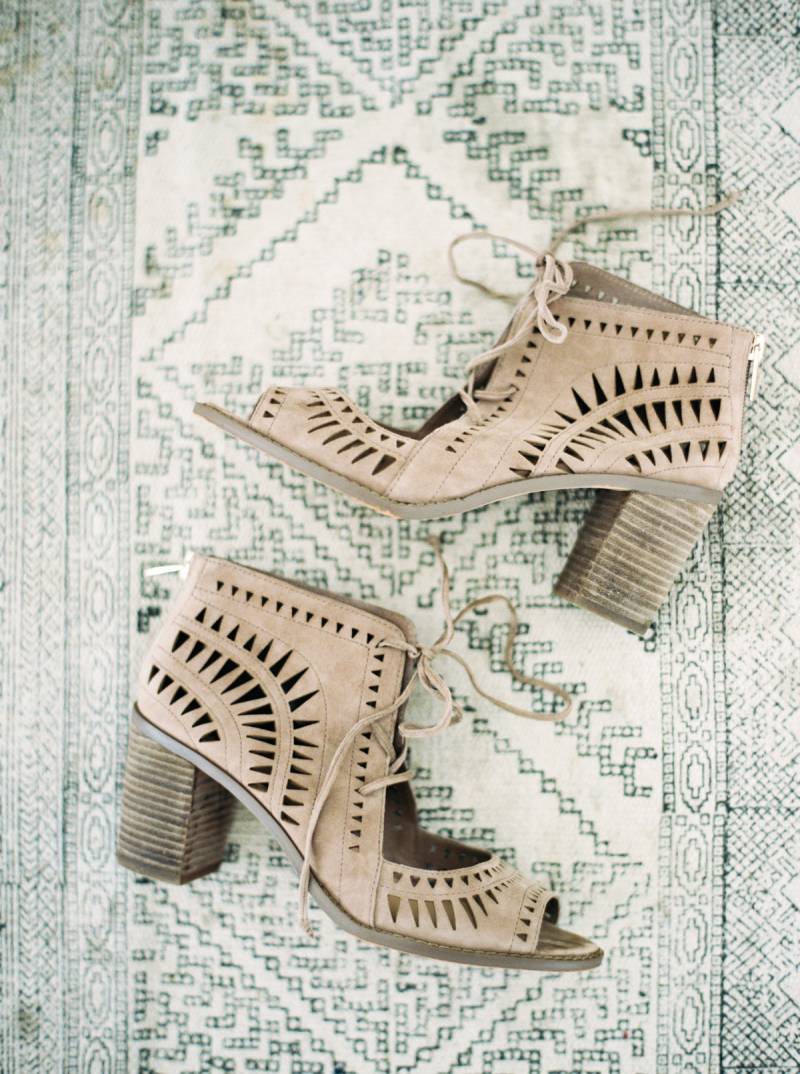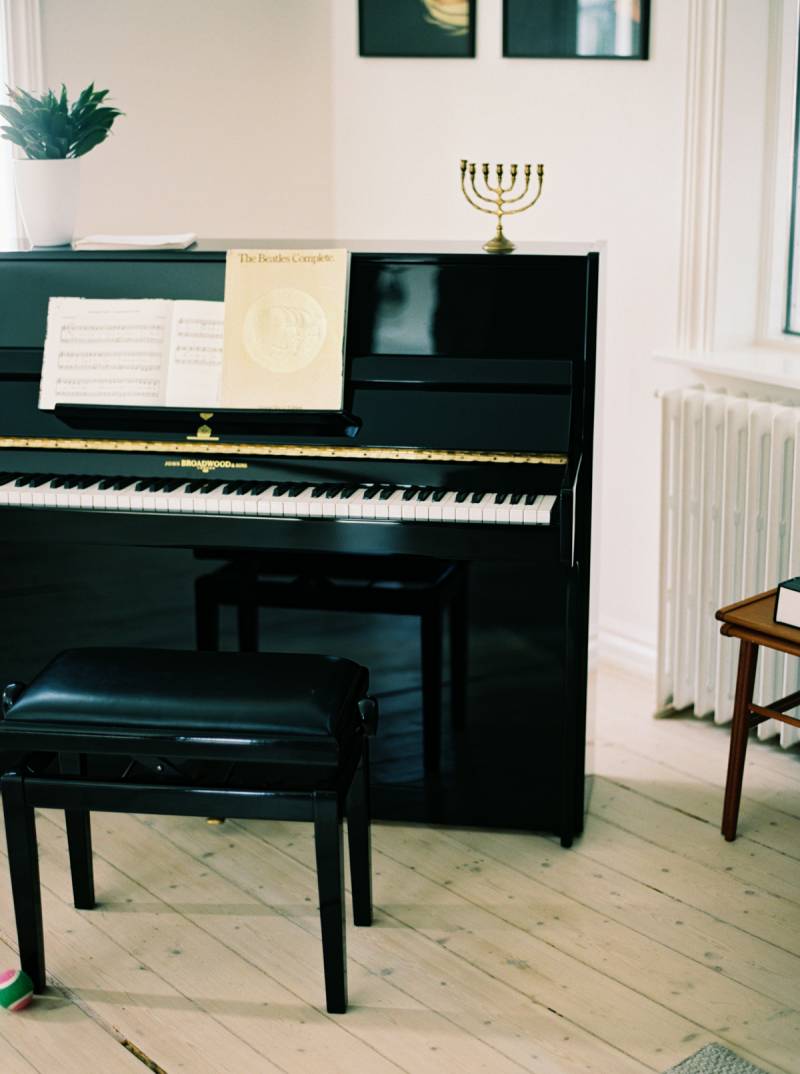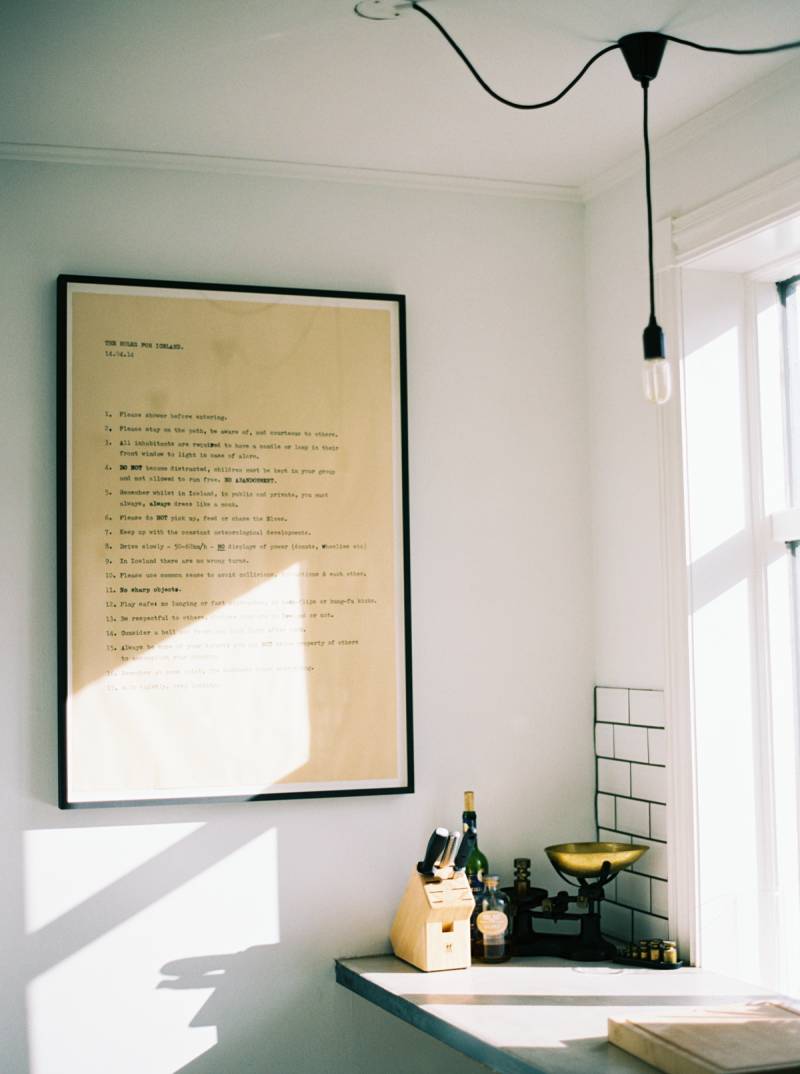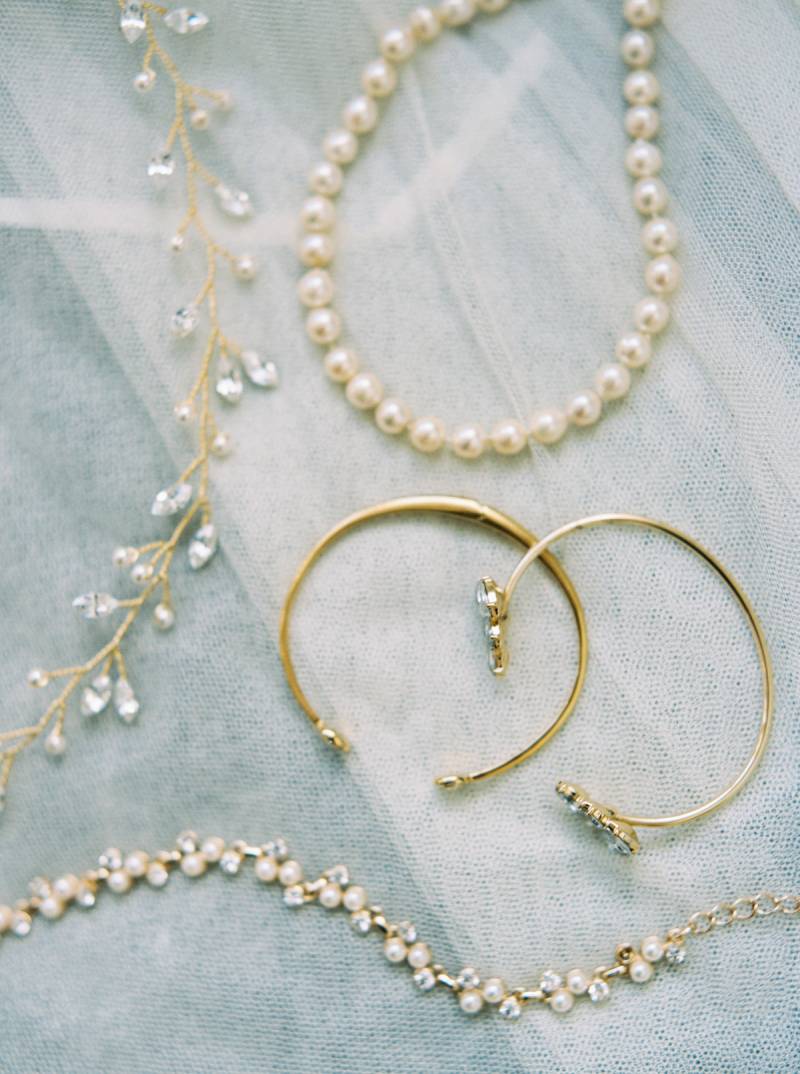 TELL US ABOUT FINDING YOUR WEDDING DRESS: As a Seattle-based wedding photographer, I had worked with The Dress Theory on several occasions before we were engaged. I knew well before the wedding planning that I wanted to be a Dress Theory bride! I have yet to find another selection of such beautifully, meticulously curated wedding gowns. The Nomadic Love collection by Rue de Seine particularly stood out to me as I was browsing the dresses in previous months, so I jumped at the opportunity to attend a special trunk show at The Dress Theory shortly before Christmas in December 2015. It was the coolest feeling to be personally styled by Michele Corty, the designer behind Rue de Seine. I remember seeing the Roxy gown on the rack and I fell in love with it instantly, but there were plenty of other worthy contenders to try on first. The first few dresses were all unique and stunning, but once I put on Roxy, I knew that it was the dress for me. This gown is so beautifully simple; I was so in love with the flowy, silk skirt and the femininity of the corset beneath the illusion neckline. The single button fastening was the perfect final touch.
DESCRIBE YOUR WEDDING FLOWERS: I wanted our florist to have ample creative freedom. I requested a wild tangle of florals and greenery in autumnal jewel shades to reflect the season and the landscape of Iceland. I wanted something feminine and organic. I was so thrilled with the outcome: A painterly hand tied bouquet with tone on tone pinks, coral, burgundy flowers and soft grey foliages with a little white and fresh green. The dahlias, roses, and hydrangea created a wonderfully abundant look. Morna, our florist, told me she was inspired by The Old Masters as she was creating our wedding florals.
FAVOURITE DETAIL OF THE DAY: Spencer and I are pretty nerdy. One of the first things we bonded over was our love for video games. I surprised him with some gold cufflinks and a matching tie bar with the Triforce from The Legend of Zelda on it. It was the perfect personal touch.
WHAT ADVICE WOULD YOU GIVE OUT TO A COUPLE PLANNING THEIR WEDDING? Stay true to yourself. Don't try to please anyone else. If you want to jump on a plane and fly halfway across the globe because that's what you've always wanted, just do it. At the end of the day, it's about you and the love you share with your new spouse. Don't sweat the small stuff; Things will run late and people will show up early. It's your day - they'll wait for you!
MOST MEMORABLE MOMENT? Everything about the day was so heavenly that it is hard to narrow it down to one particular moment. Of course it was absolute bliss when we shared our first kiss as man and wife, but what will live in my heart forever is the feeling of love and belonging that was present all day long as we were surrounded by our closest family members in the most magnificent place on Earth.
IS THERE ANYTHING YOU WOULD CHANGE OR DO DIFFERENTLY? I wouldn't have written my vows in the car... Iceland is full of speed bumps and winding roads.