We have the prettiest colourful spring wedding for you today courtesy of San Diego wedding photographers DEAR LOVERS. Wanting a bright, classic and simple look to keep things timeless, this spring celebration of Alannah & Jesse's was an intimate affair with just 32 people held at a private house. Being travellers and hikers they wanted an inland venue that had a view but still gave them the benefit of the beautiful California sunshine.
HOW DID YOU MEET? We met via Instagram three years ago. Alannah modeled for some photographers I followed so I followed her and then slid into her DMs.
TELL US ABOUT YOUR PROPOSAL: He took me to the beach we went to when he first flew out to meet me in California. He set it up as a creative photo shoot he wanted to do at sunset in La Jolla. So during sunset he was taking film and photos and then left the camera down recording as he came up next to me to "take a couple pic" And then got down on one knee.
TELL US ABOUT FINDING YOUR WEDDING DRESS: I had gone to multiple boutiques but couldn't find a style I loved within budget. I wanted classic but modern. I randomly decided to go to a sample sale last minute. The dress was too new and nice that I thought it was incorrectly with the sample sale. Tried it on and it was perfect. Brand new and just what I was looking for.
DESCRIBE YOUR WEDDING FLOWERS: Beautiful, bright, blooming with color. Lots of pink, pastels and timeless elements.

FAVOURITE DETAIL OF THE DAY: Our whiskey bottle we brought from home and were used as décor with flowers in them. We love whiskey and use them as décor so it was our little touch of home.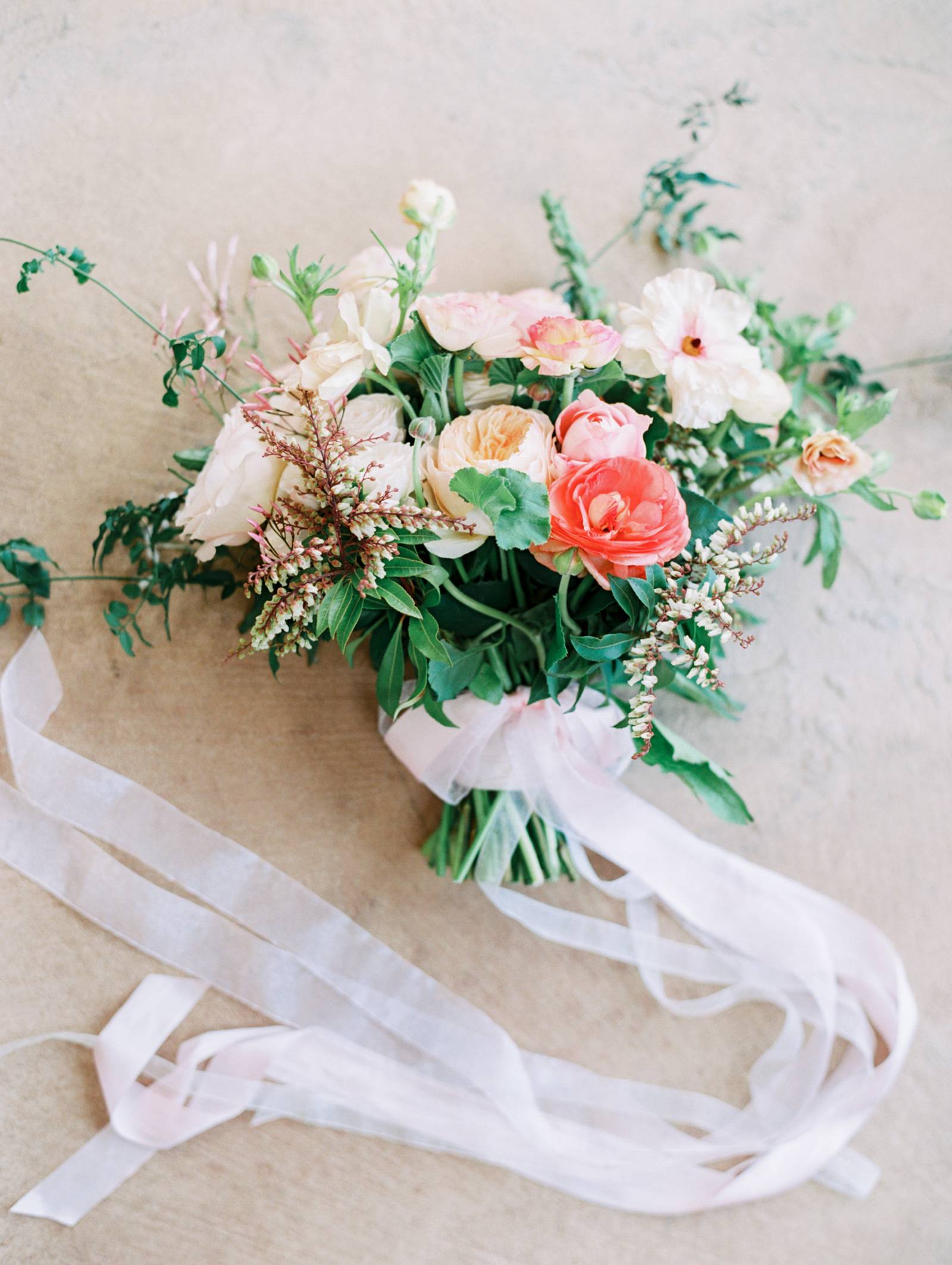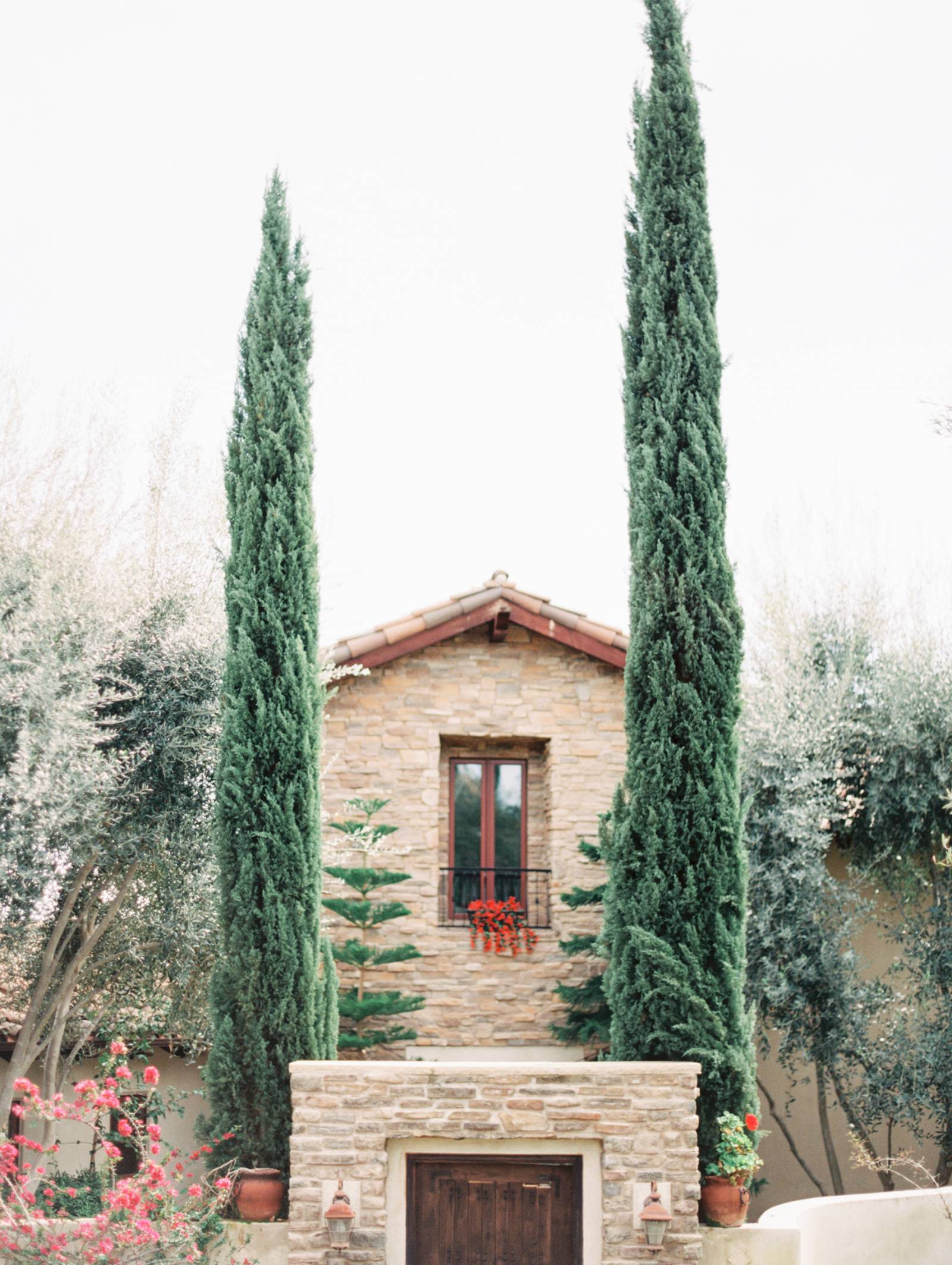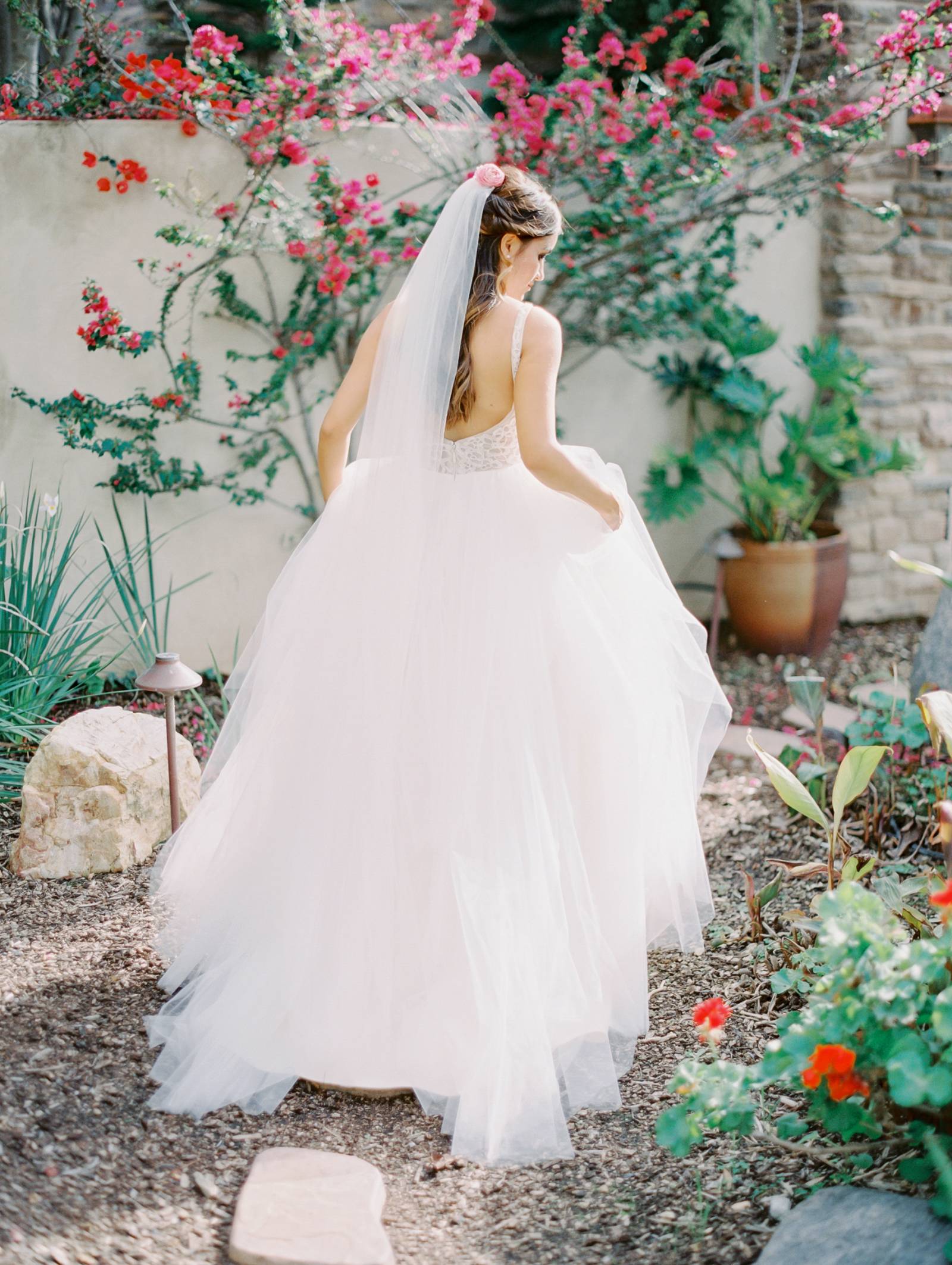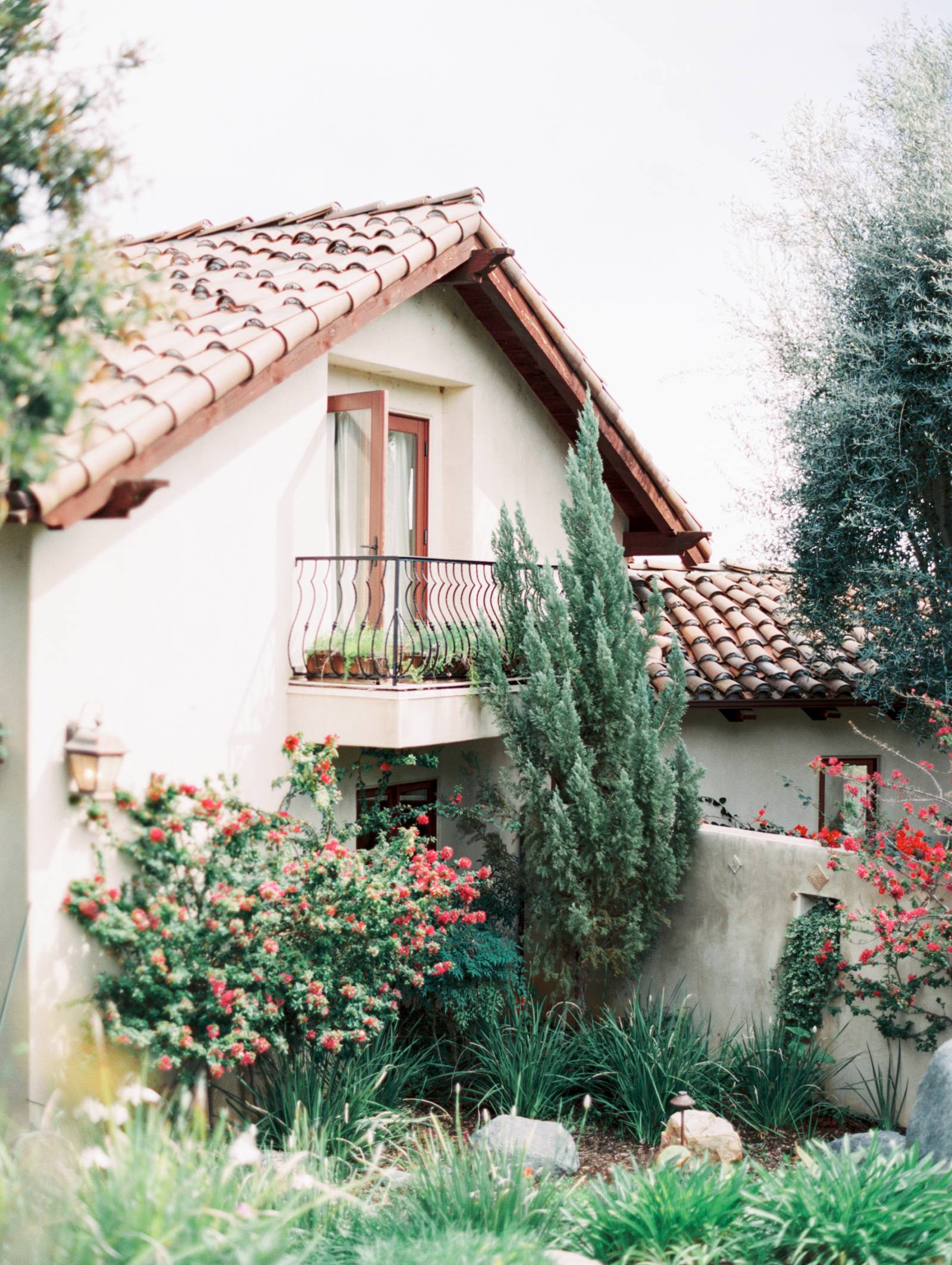 WHAT ADVICE WOULD YOU GIVE OUT TO A COUPLE PLANNING THEIR WEDDING? Don't stress, we didn't but we are both laid back and take things in our stride. It's okay to cut things or people out as the day is about you two. Also always go for the wedding you want. You won't regret it. We were going to have a big wedding at a winery and had already put a deposit but later decided it wasn't what we wanted and backed out. Best decision. Our wedding truly reflected us and was within our budget.
MOST MEMORABLE MOMENT? Our first look, we both were so nervous it something we both will cherish.
ANY OTHER DETAILS THAT HELP TELL THE STORY OF YOUR DAY? My earrings and necklace were given to me by my mom for the wedding day.
TELL US A LITTLE ABOUT YOUR HONEYMOON: We road tripped through Italy. It was amazing. We spent 3-2 days in each place. We went to Rome, Tuscany, Florence and Positano. Food, wine, and seeing the countryside is breath-taking. Road tripping gave us more freedom to explore where we wanted.
IS THERE ANYTHING YOU WOULD CHANGE OR DO DIFFERENTLY? Nothing… because everything goes as it is supposed to go and the flaws make it all the better and unique to your special day.
We hope you enjoyed this gorgeous Southern California wedding! Be sure to check-out more of San Diego wedding photographers, DEAR LOVERS! "We find film to be the most beautiful medium to capture your memories in the most timeless way; it's soft, calm, natural tones make love feel evermore real. We love traveling and find ourselves in new and inviting places regularly, and we would love nothing more than to witness you begin the sweetest chapter of your lives." They are recommended Southern California photographers in our vendor guide and have a passion for capturing your story.