With only days to go until Thanksgiving I'm sure many of you are in the midst of planning family celebrations and meal planning! We've come to realise the environment for a beautifully run wedding day is quite similar to the environment of the holidays. Love is in the air, you're surrounded by the people you hold most dear to you, breaking bread with your loved ones, spending hours in good conversation. For those readers who love Thanksgiving, the foodies at heart, this is the intimate wedding of your dreams. Dani Cowan of DANI COWAN PHOTOGRAPHY has long dreamed of a simple and homey wedding experience for herself. What better time to celebrate your marriage than the coming together of your closest friends and family over a holiday weekend? Thanksgiving, specifically.
Imagine it. You're back on your grandparent's land in the back-country of Colorado. You and your sweetie escape to the on top of the 10th mountain range, soaking in the stunning landscape while exchanging vows in private. You return to farm tables adorned in earthy tones, candle light, cozy blankets, overflowing florals, and deliciously soul-quenching meals. In this Thanksgiving weekend wedding editorial, you'll see what a perfect time Thanksgiving is to express gratitude for for all of your blessings, but especially love and marriage. I can't think of anything more perfect than that!
The beautiful bouquet with a pop of red was created by PETAL AND BEAN and it features a stunning gown by WATTERS. Be sure to scroll to the bottom of the post for the delicious menu!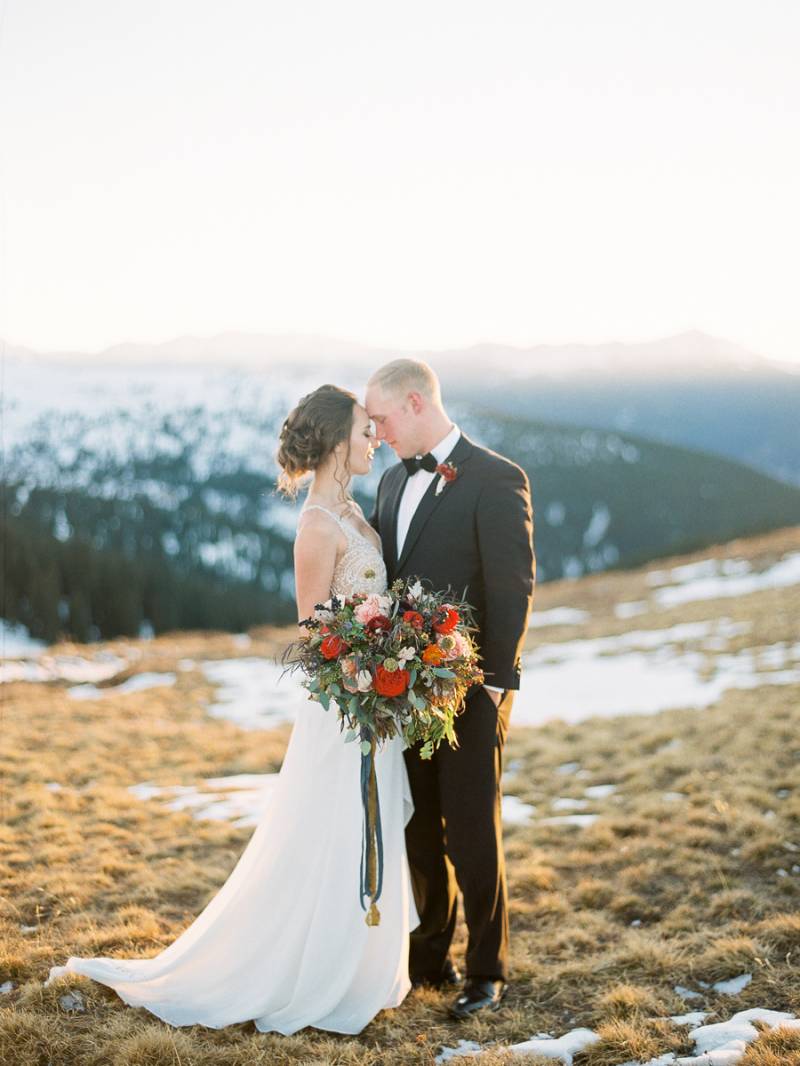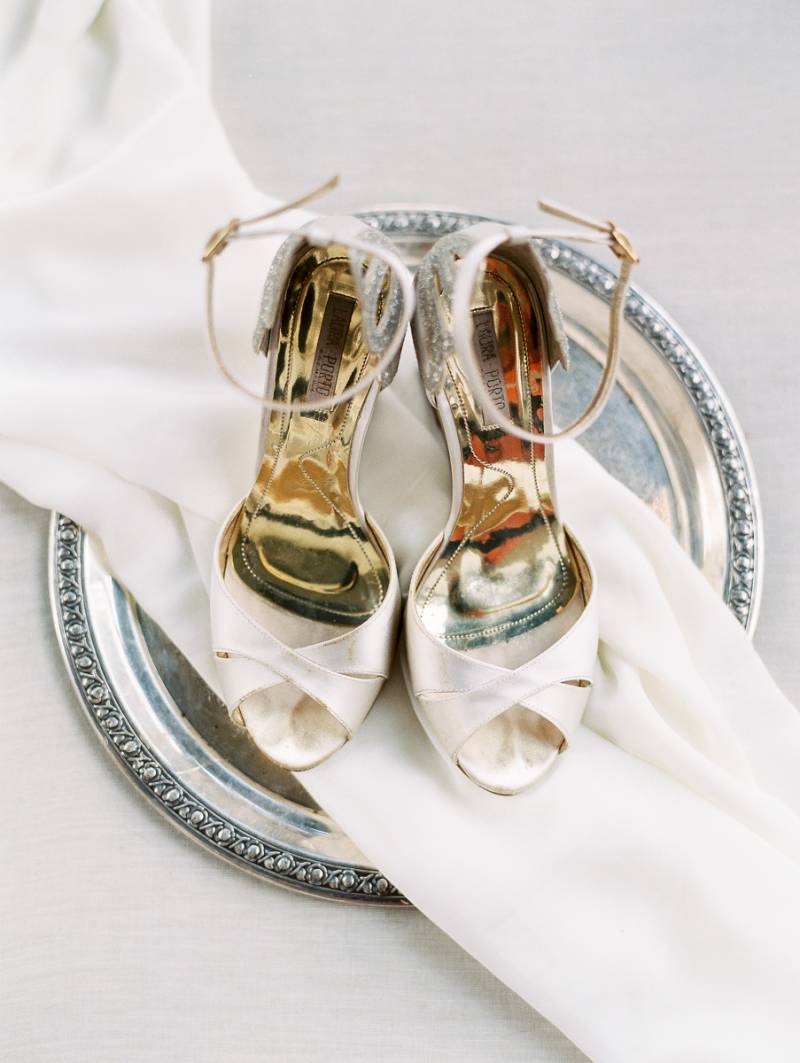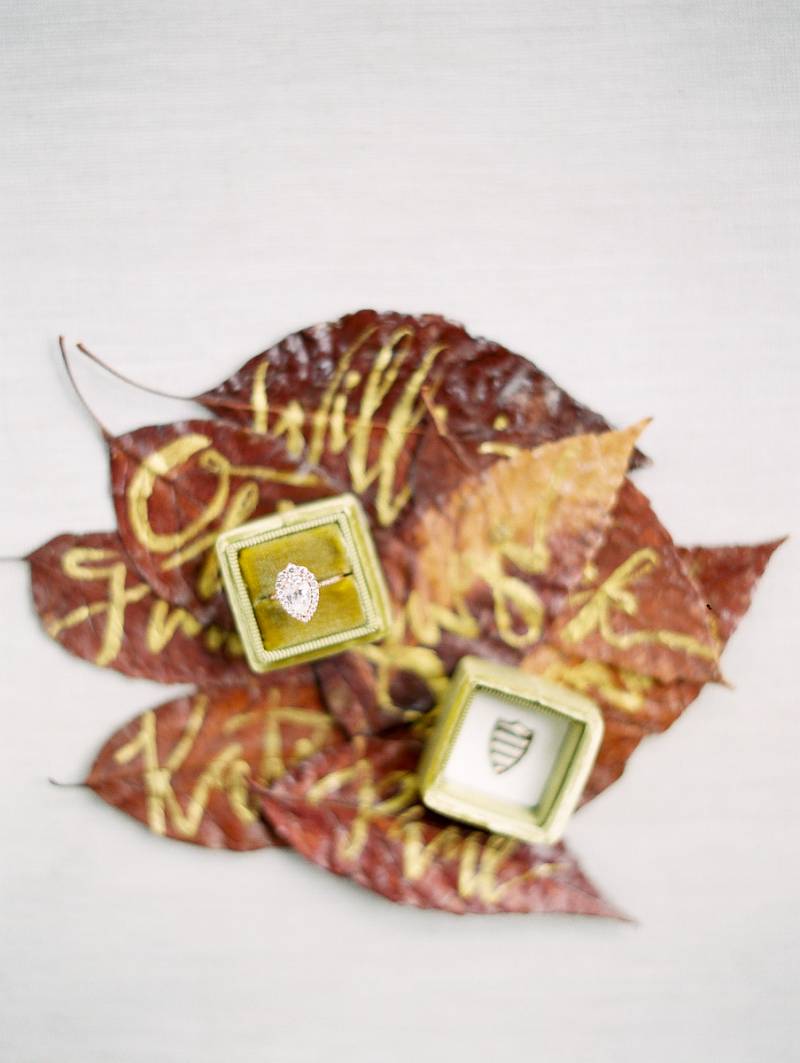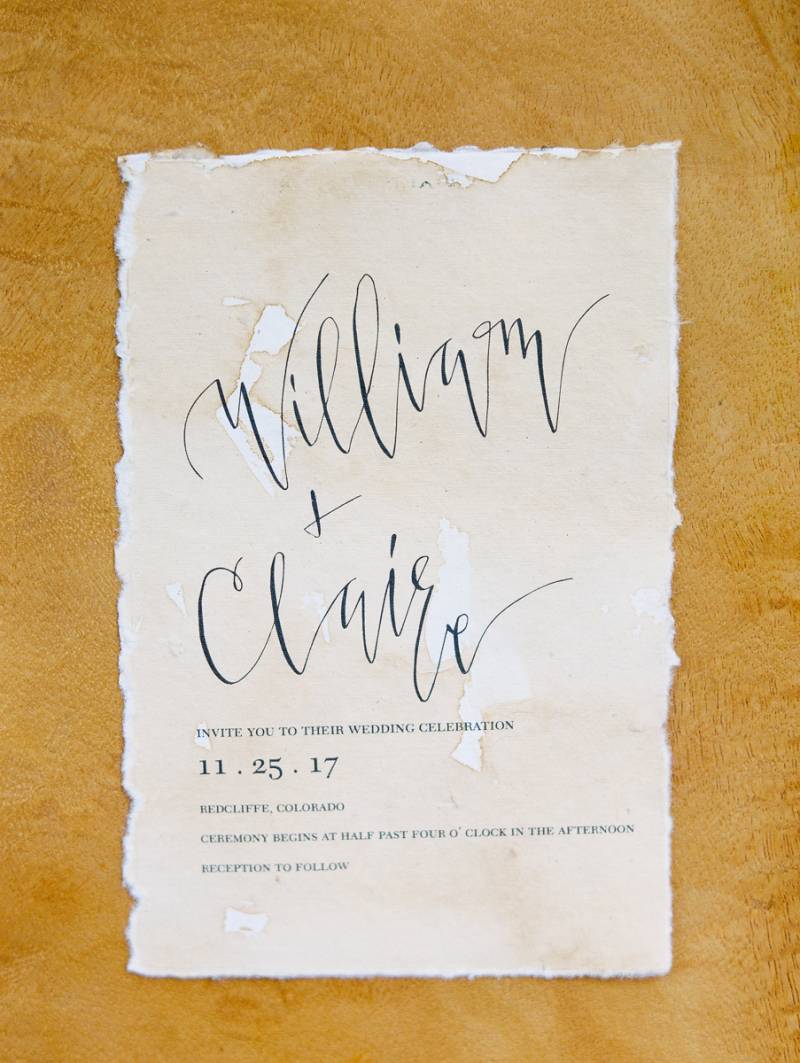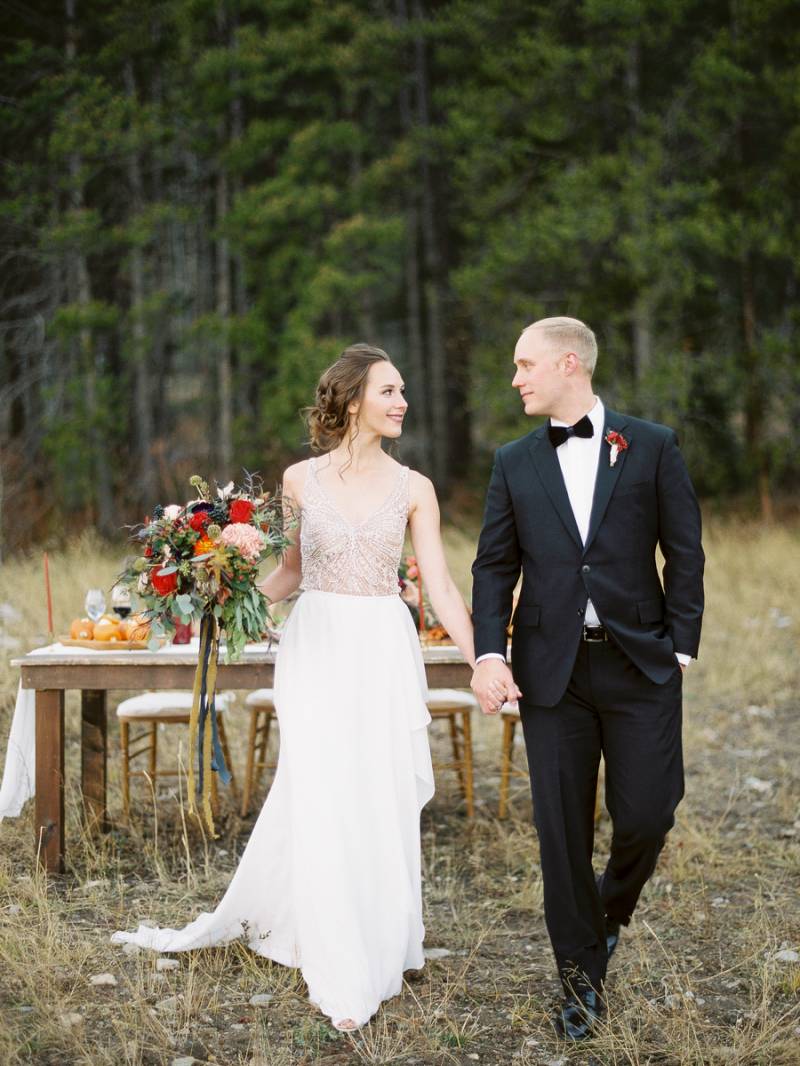 The gorgeous menu for this elegant feast is detailed by Gourmet Cowboy below:
APPETISER
Premium Cheese & Charcuterie Board
A delightful selection of local & domestic cheese wedges
including Drunken Goat, Cotswold, Cranberry Wensleydale and chef's other favourites displayed on polished Colorado granite
Garnished with red & green grapes, fresh sStrawberries, dried cherries, candied pecans & premium water crackers
FIRST COURSE
Fall berry salad
Mixed sweet field greens, fresh mixed berries, shaved red onion, toasted walnuts, crumbled bleu cheese & housemade raspberry-red wine vinaigrette
FAMILY STYLE MAIN COURSE
Fresh, Colorado raised cajun spiced roasted Turkey with fresh herbs
Slow simmered Turkey gravy
New England cranberry & apple cider stuffing
Roasted trio of heirloom baby carrots, Colorado turnips & parsnips tossed in maple butter, Colorado raw alpine honey glazed carrots with a hint of ginger
Whipped San Luis valley potatoes with sweet butter & chives presented in a mini Jack Pumpkin
Butternut Squash Bisque garnished with crème fraiche, lime zest & spiced pumpkin deeds
Housemade fresh cranberry & apple chutney
DESSERT
Individual pumpkin pies with a hint of local 10th mountain bourbon
Traditional Southern pecan pie
Pumpkin spice bundt cake drizzled with a light cinnamon sugar Icing & garnished with fresh strawberries