You probably know that I'm a big fan of elopements and this gorgeous one by IMOGEN XIANA demonstrates why that is perfectly. It allows you to really focus on yourselves and the most important reason you're getting married.
Stylist TOAST EVENT DESIGN tells us, "Elopements always fill me with so much excitement because they involve such an intimate group of people. With differing cultures and customs sometimes marrying your true love isn't always the simplest thing to do. Many couples face problems in gaining the acceptance of their relationship from family members. This editorial shows the tale of two true lovers who have decided the elope. We chose HOTEL ENDSLEIGH as the setting of this elopement editorial as it has so much atmosphere and warmth. This boutique hotel is magically set in the countryside of Dartmoor in England. With its chimneys funnelling smoke from the cosy fires places within and the majestic views of the English National Park that surround it, here lies the perfect setting for an elopement of two lovers who despite all the odds wish to marry one another."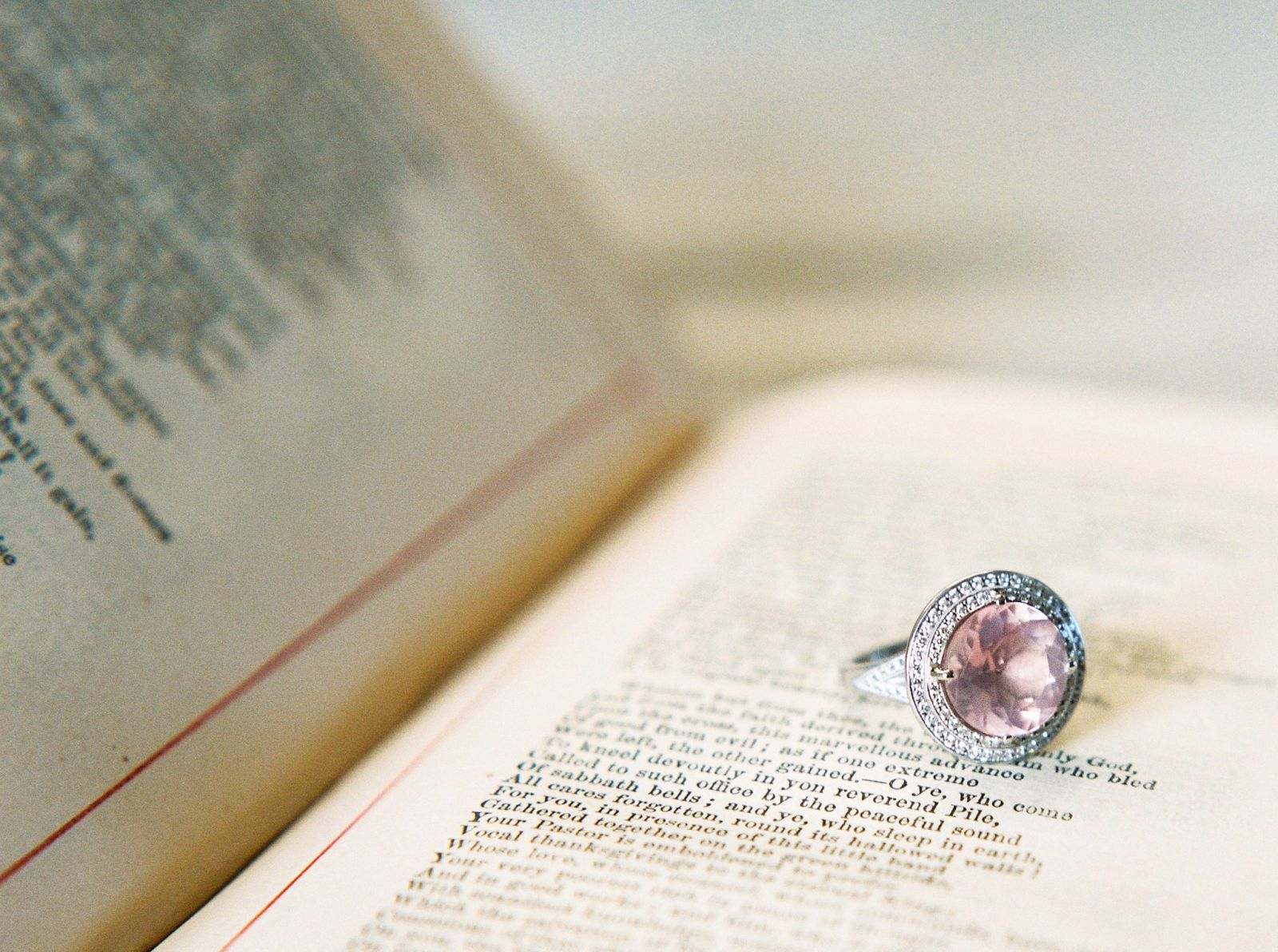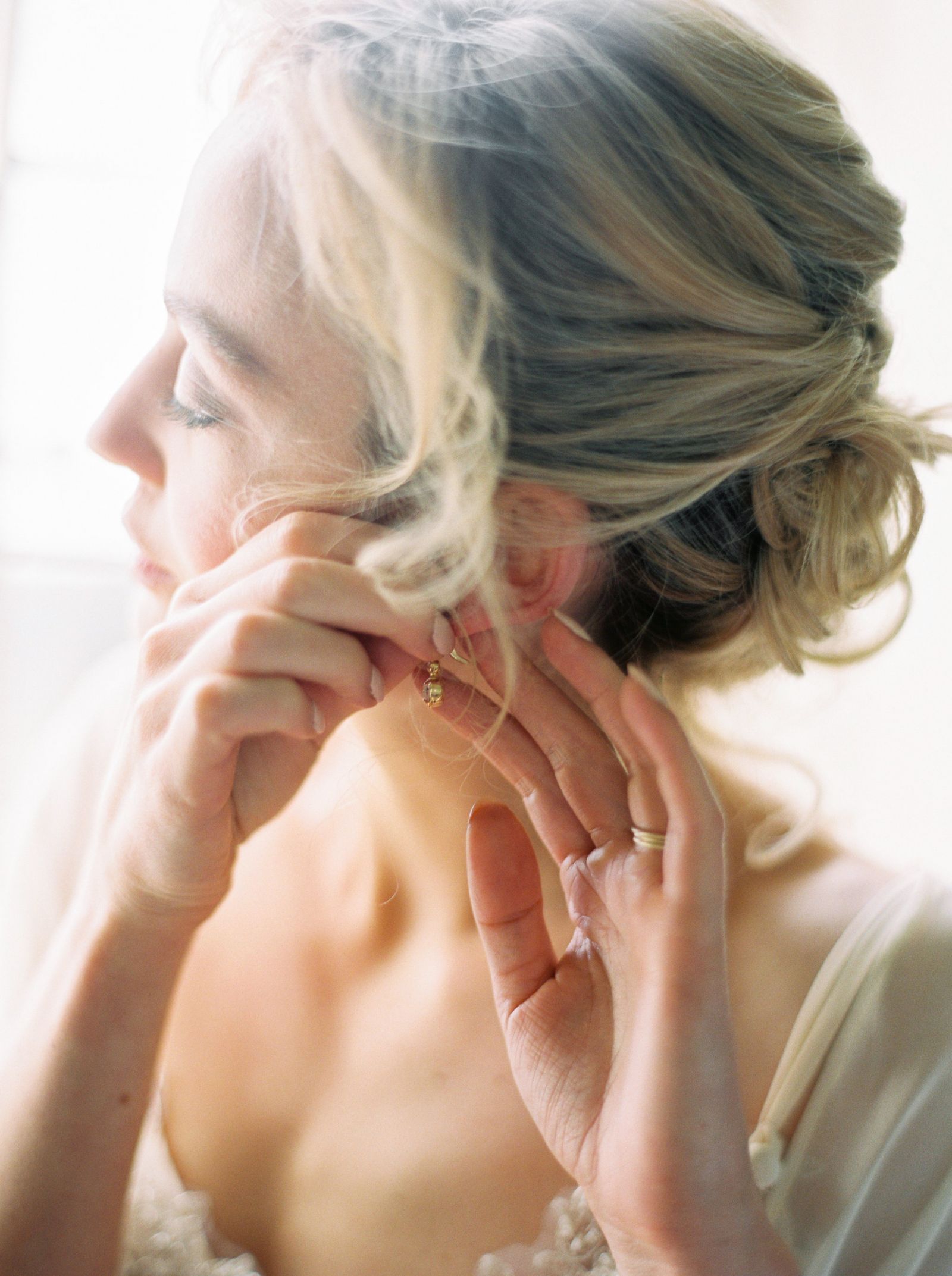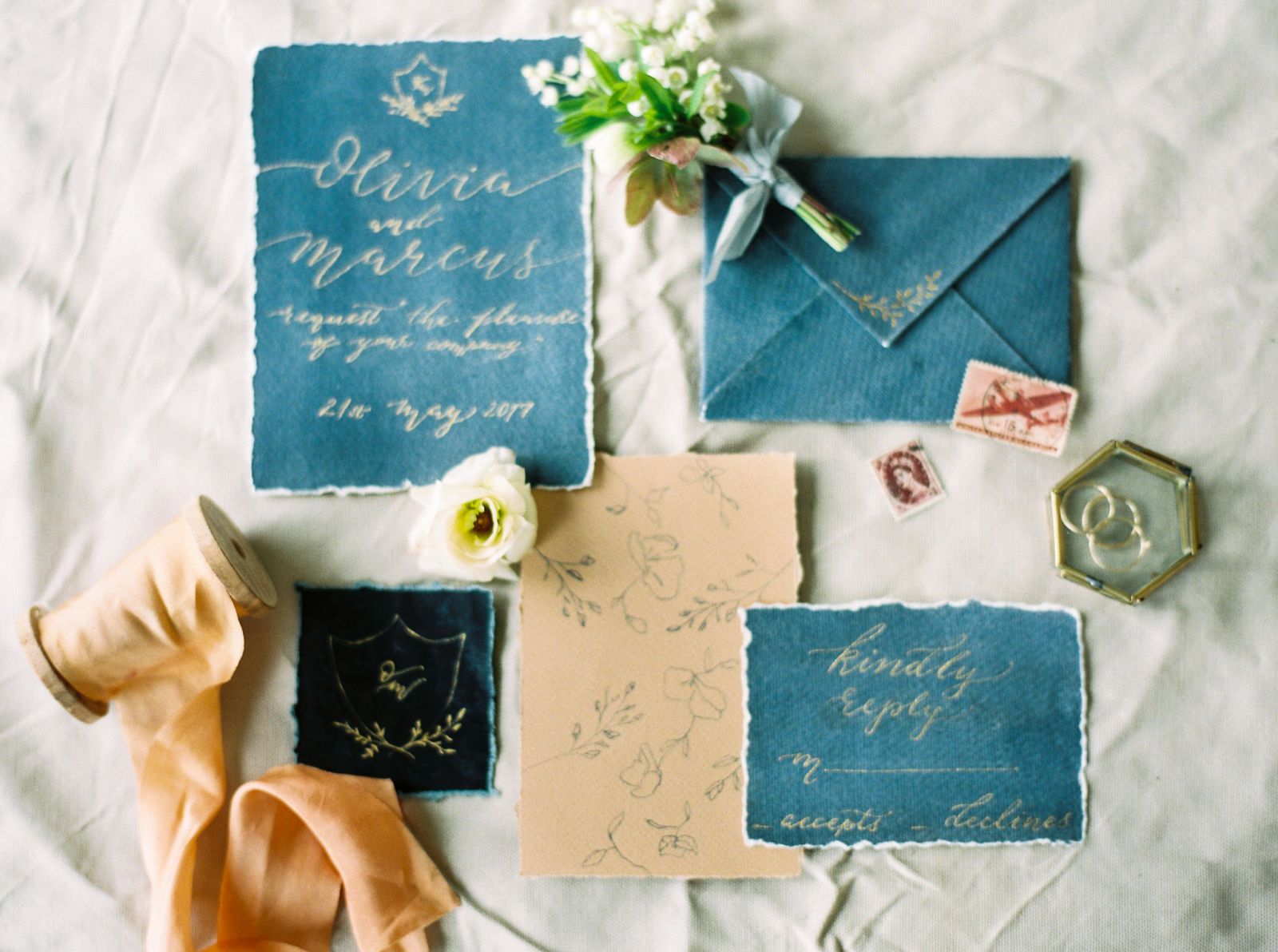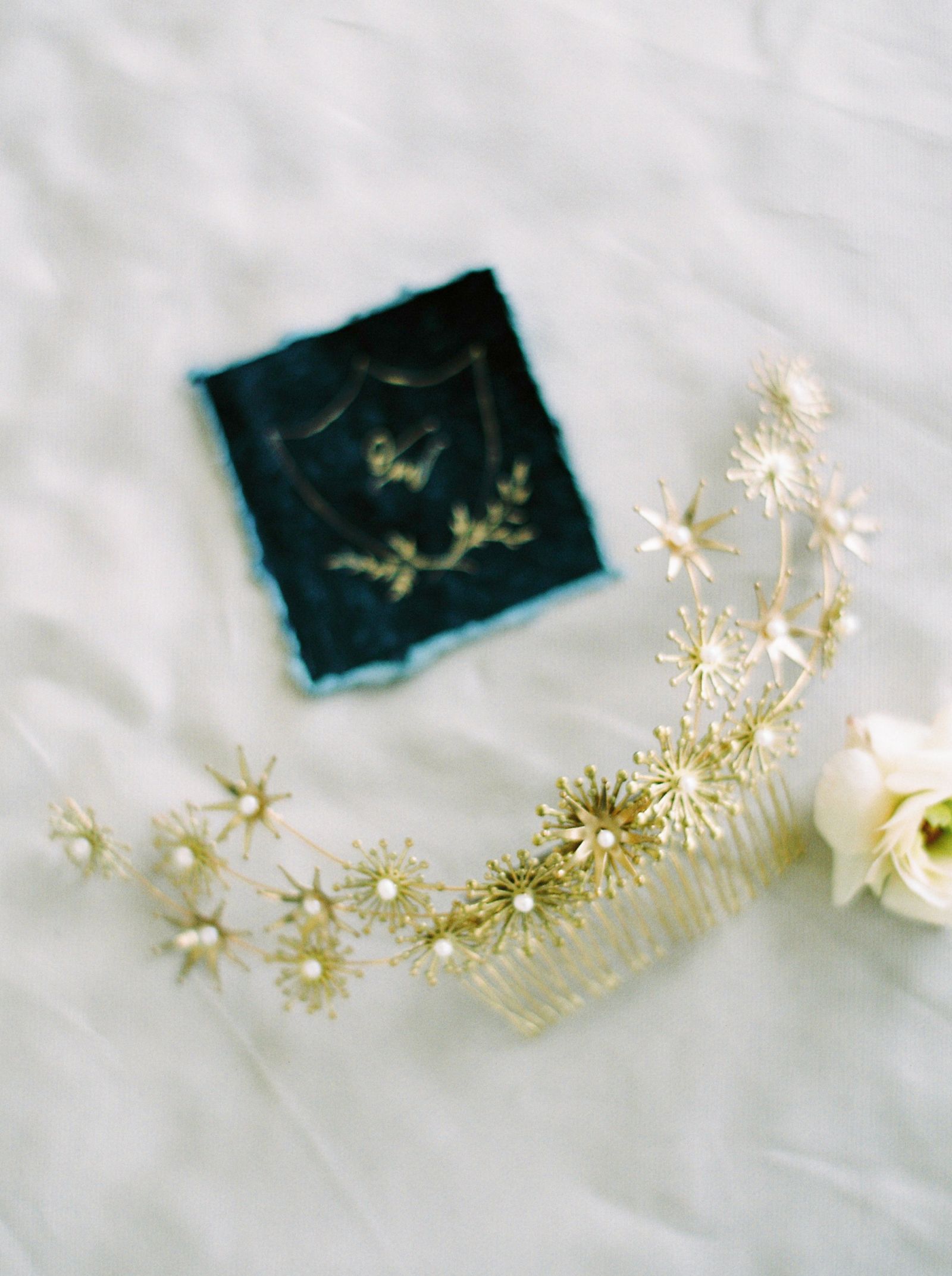 From photographer IMOGEN XIANA; "When we began designing the concept behind this editorial we wanted the aesthetic and colour pallet to be rich and glowing yet still full of the seasonal blooms of spring. HOTEL ENDSLEIGH is full of magic; each room is filled with equal amounts of light and warmth. All of this combined set us down the path of a luxurious and stylish elopement. Our bride wore gorgeous gowns designed by NURIT HEN & MARCO & MARIA adorned with accessories from VICTORIA FERGUSSION. Our groom looked sharp wearing a black tuxedo from HUGO BOSS. Stylist Briony from TOAST EVENT DESIGN designed an opulent table dressed with hand dyed silk from local artisan Lancaster & Cornish, styled alongside hand written paper goods from Beautifully Lost Studio, using deep blues and vibrant golds. Floral designer, MARTHA & THE MEADOW created delicate and textural spring blooms for the table and bouquet, that pulled in all of the surrounding natural colours of the Dartmoor landscape. A vibrant mixture of blush, golden yellows, and varying shades of green. Alongside film makers, BAXTER & TED, I wanted to capture a story of love and intimacy. Natural smiles and a strong connection between my subjects. I was inspired by the location and time of year of this shoot - the light, the season, the atmosphere. Discovering a way to weave in the detail and the human chemistry is always a goal in any editorial I photograph. It's the revealing of any piece of magic that makes each photograph special - the way the light dances through a room, the chemistry that pulls two people together. My eyes are always open to every detail, ready to push my shutter and lock the magic into a frame. With weddings, I'm also inspired by the couple and their story so spending time with my clients in an important way of seeing things you often miss at first glance."