Happy Monday lovely people! Did you have a nice weekend? I was laid up with a stomach bug Friday and most of Saturday so our weekend was super low-key. Yesterday was the first really rainy day we've had in a long time and it was heaven to chill out on the couch with the pups watching movies... it's been far too long since I've done that!

I'm finally sharing part II of our rebranding shoot from Hawaii with you today. You can see part I here. As usual ASHLEY KELEMEN has knocked it out of the park with these amazing images taken at the fabulous HAIKU MILL which is such a beautiful place to get married at! I still can't get over how incredible the gold gown was that ELIZABETH DYE custom made for us - I mean how incredible does it look on our model Sophie on the stairs?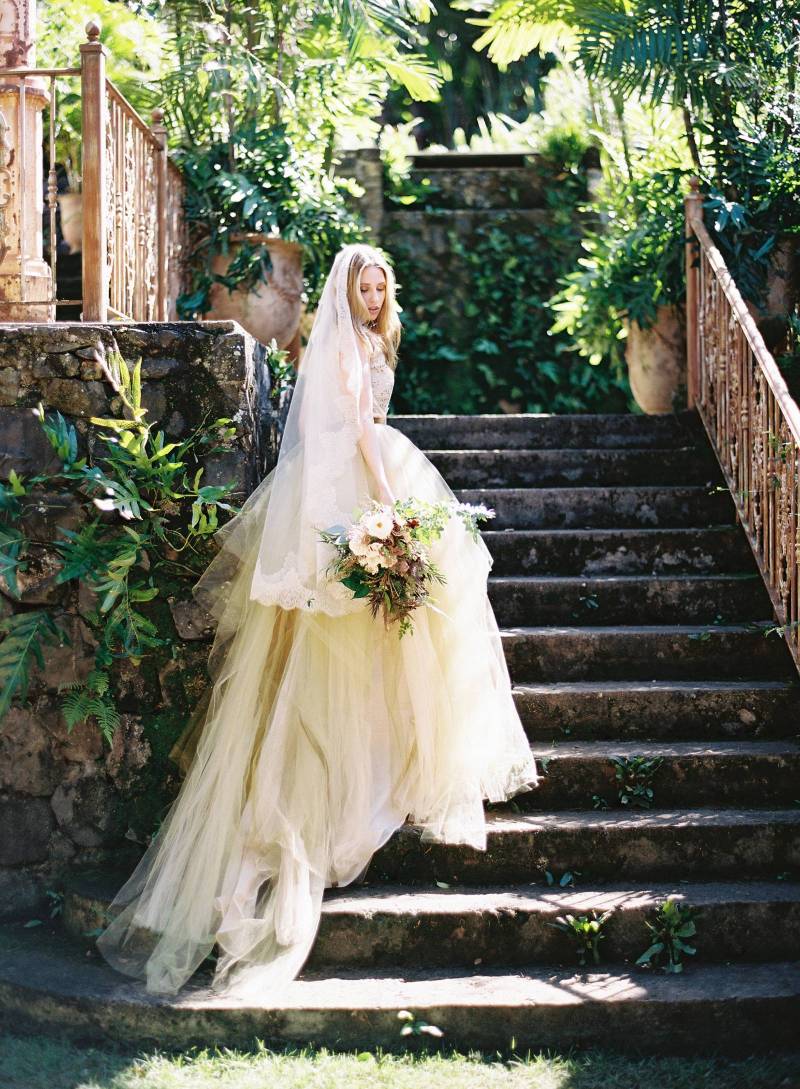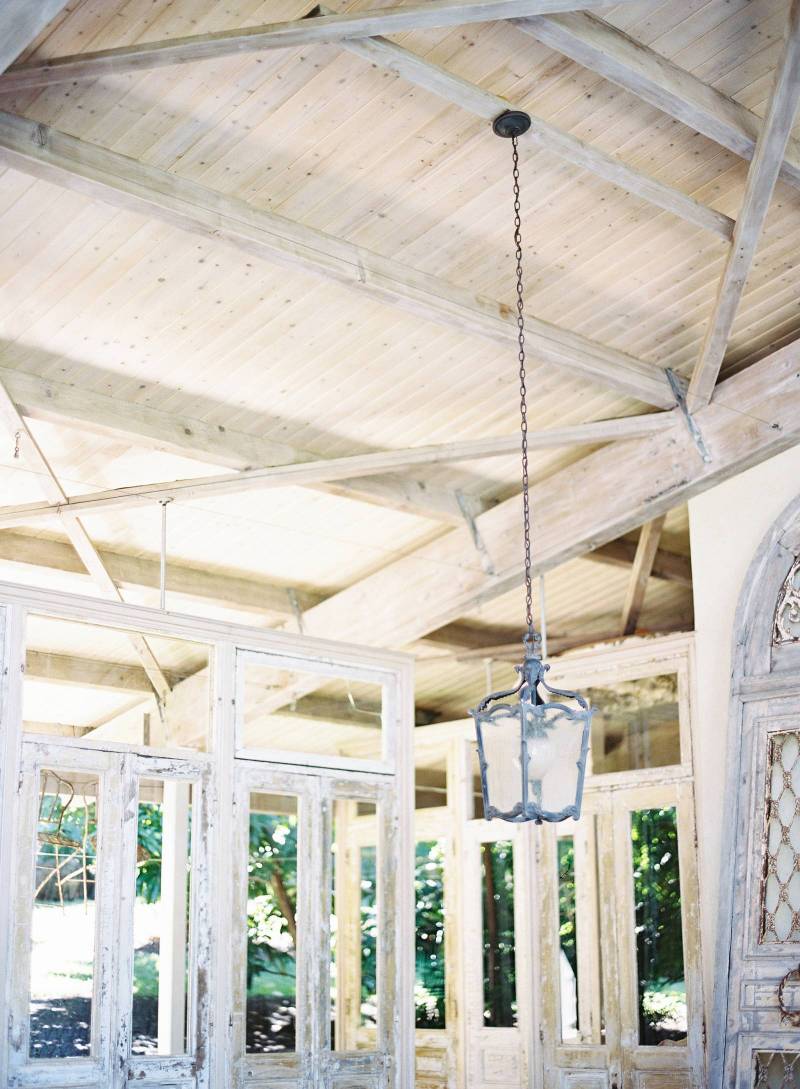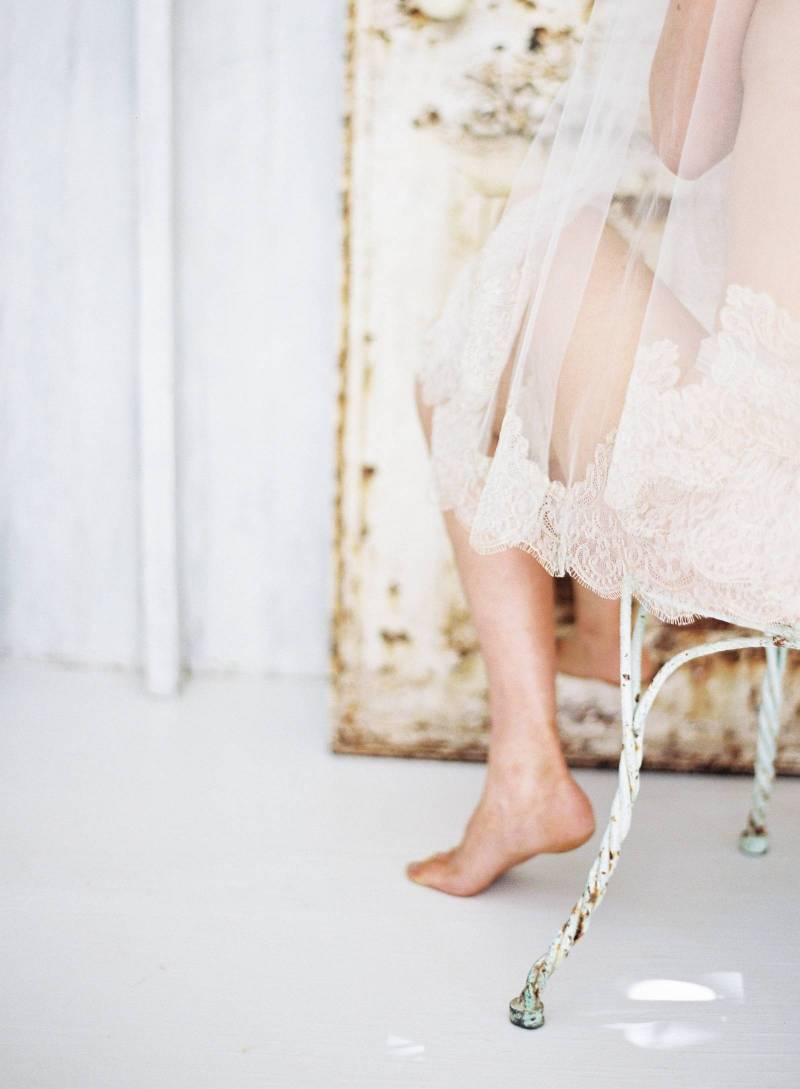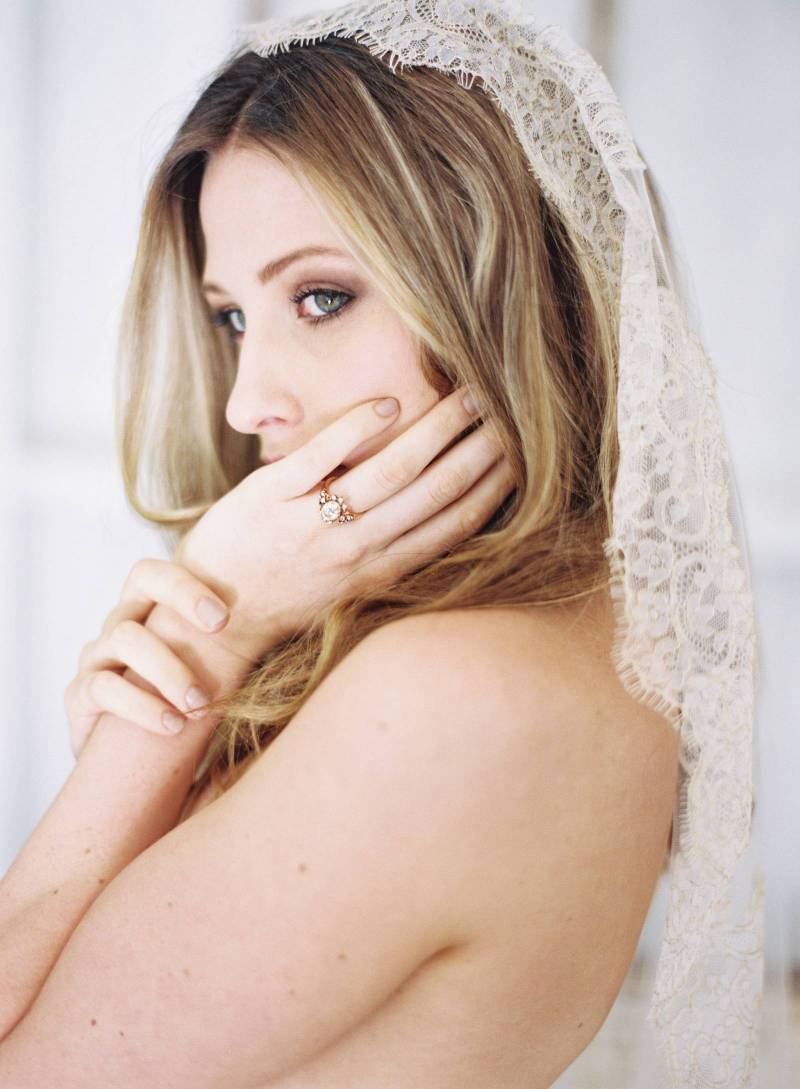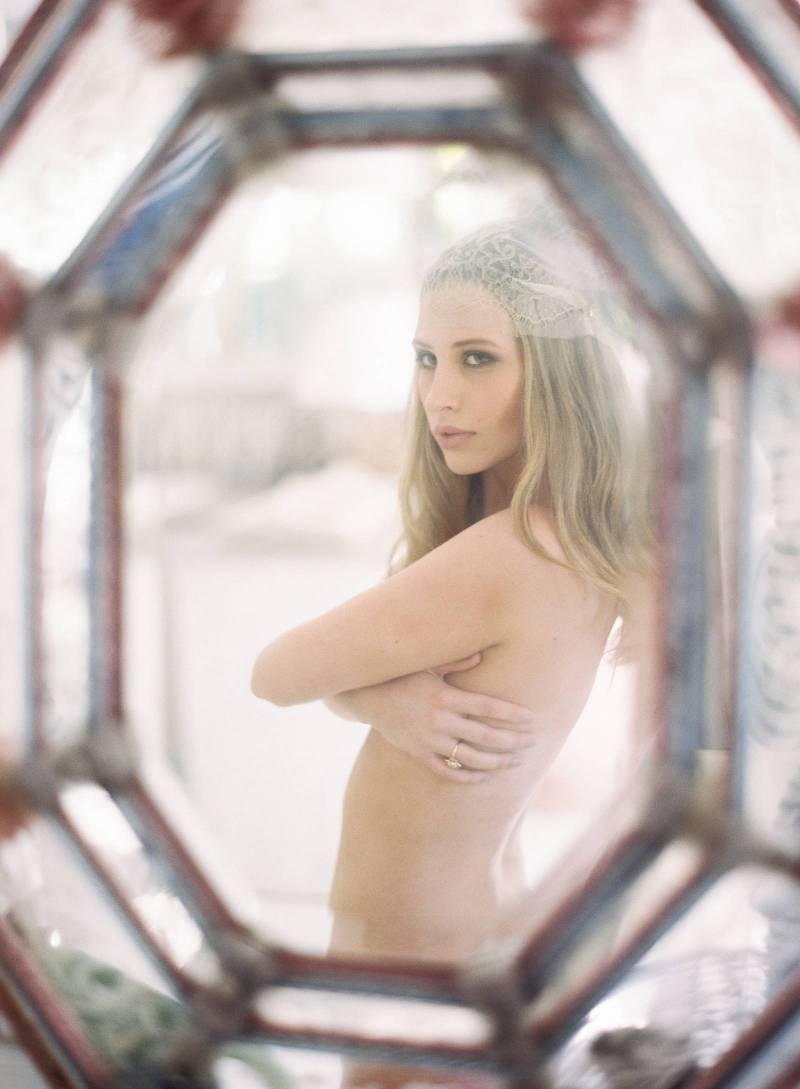 We ended up with a couple of different looks for our table.. starting off with this version with a bit more colour in the stunning florals by MANDY GRACE DESIGNS.