How perfect is this setting at the DALLAS ARBORETUM Garden? Utah wedding photographer CALLIE MANION captured these beautiful images of Kylie & Duke's lush & tropical looking wedding. Filled with personal and unique details to complement the stunning botanical gardens, it was a day filled with tender moments. Photographer CALLIE tells us more about the day, "One of my favourite moments during this wedding day was just after the bride, Kylie, got ready. Duke, her groom, had written her a beautiful hand-written note for her to read on their special day. It was so wonderful to witness this tender, private moment, and to be able to document it for generations. Another touching part of this wedding was the first look. Kylie and Duke are such a fun, joyful couple. Set amongst the radiant foliage at the Arboretum, I loved the way they brimmed with joy and delight as they saw each other for the first time on their wedding day. It was truly a special, wonderful moment."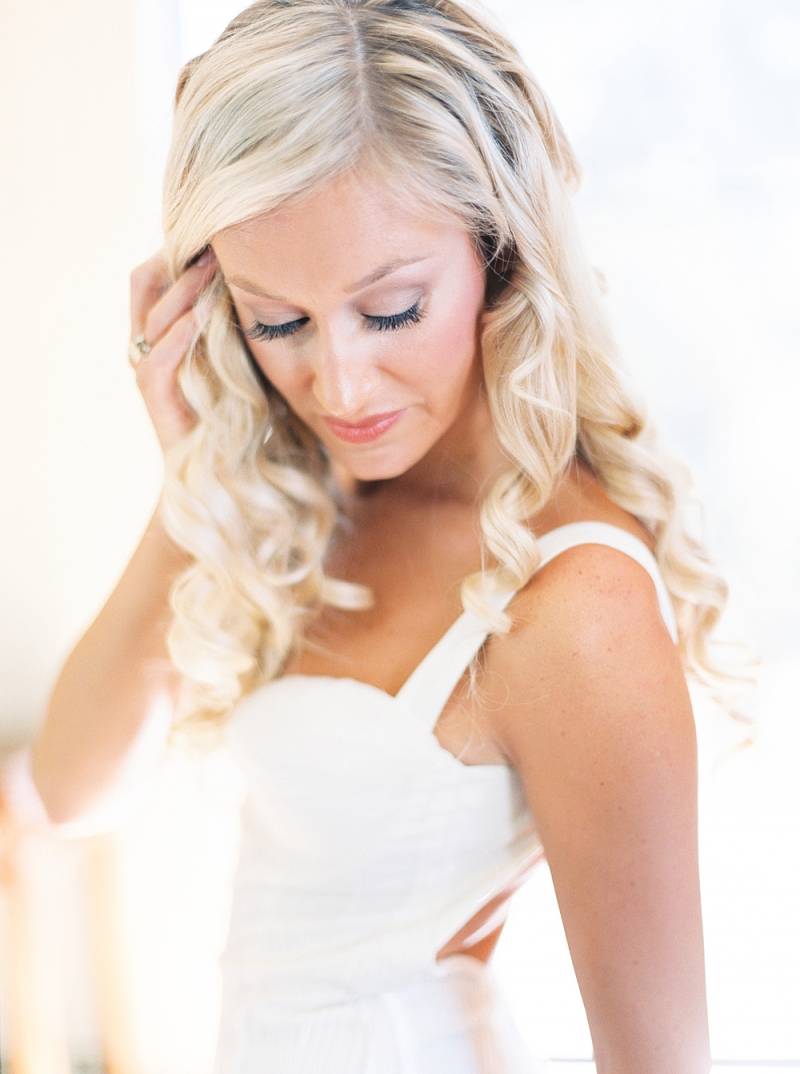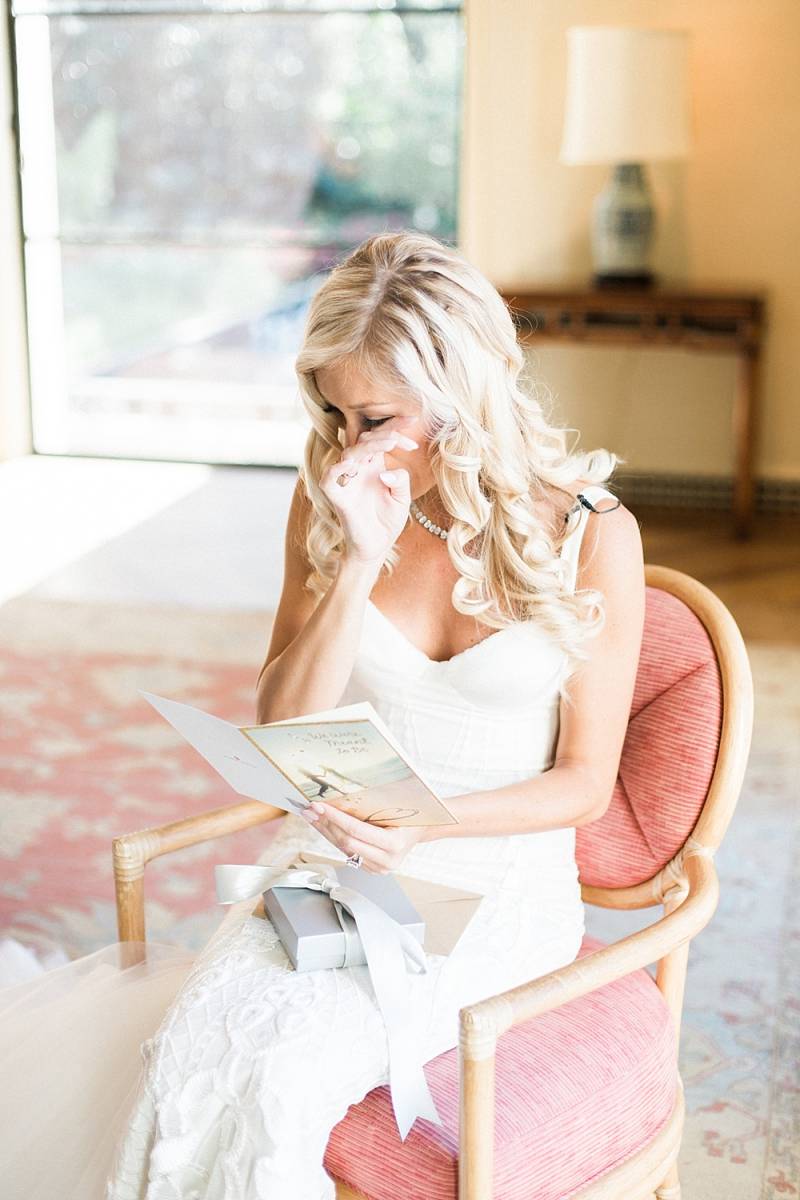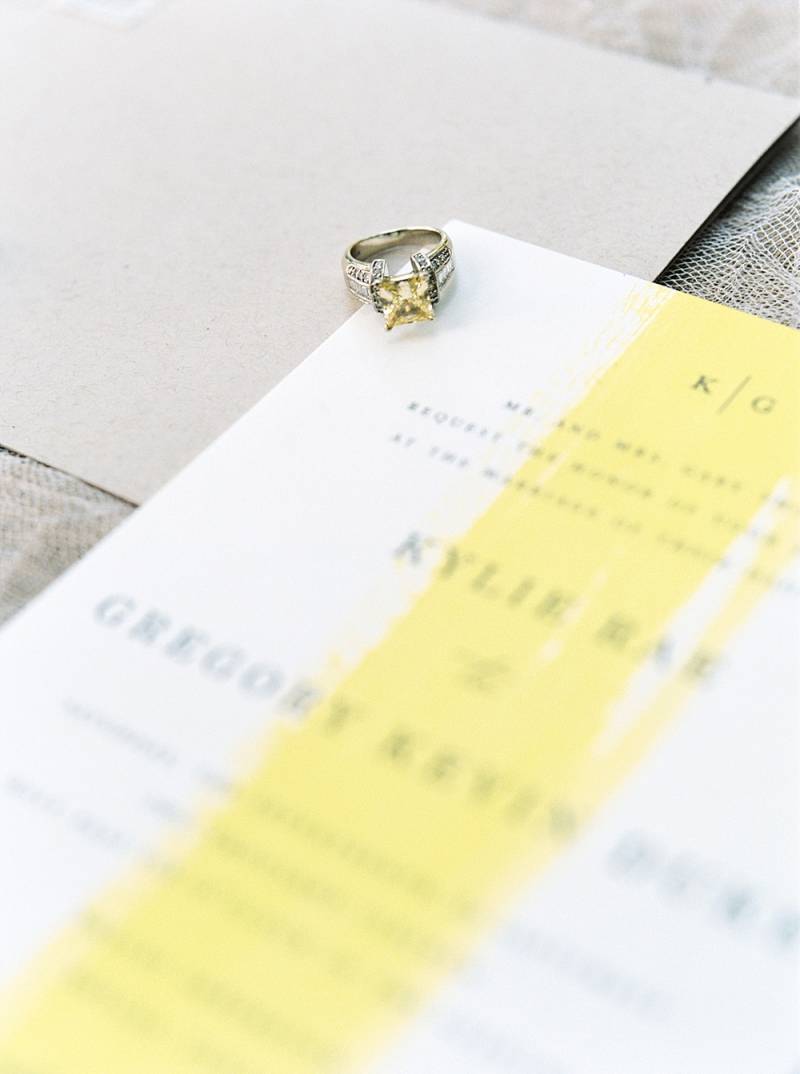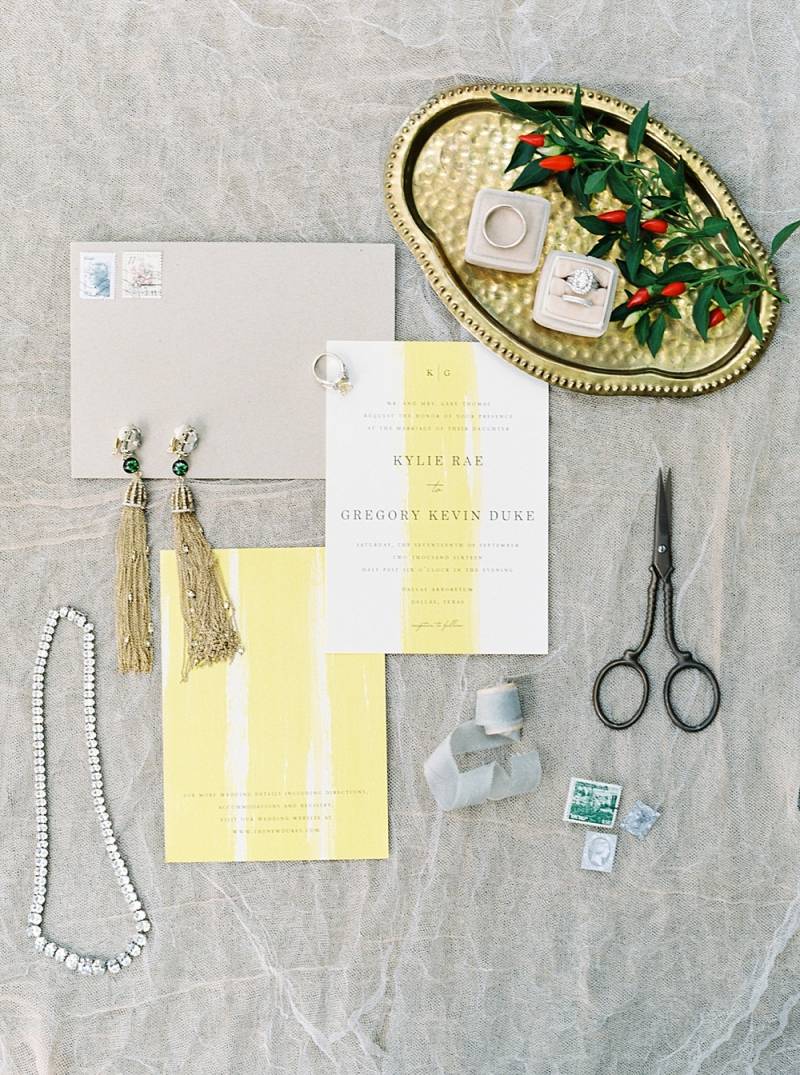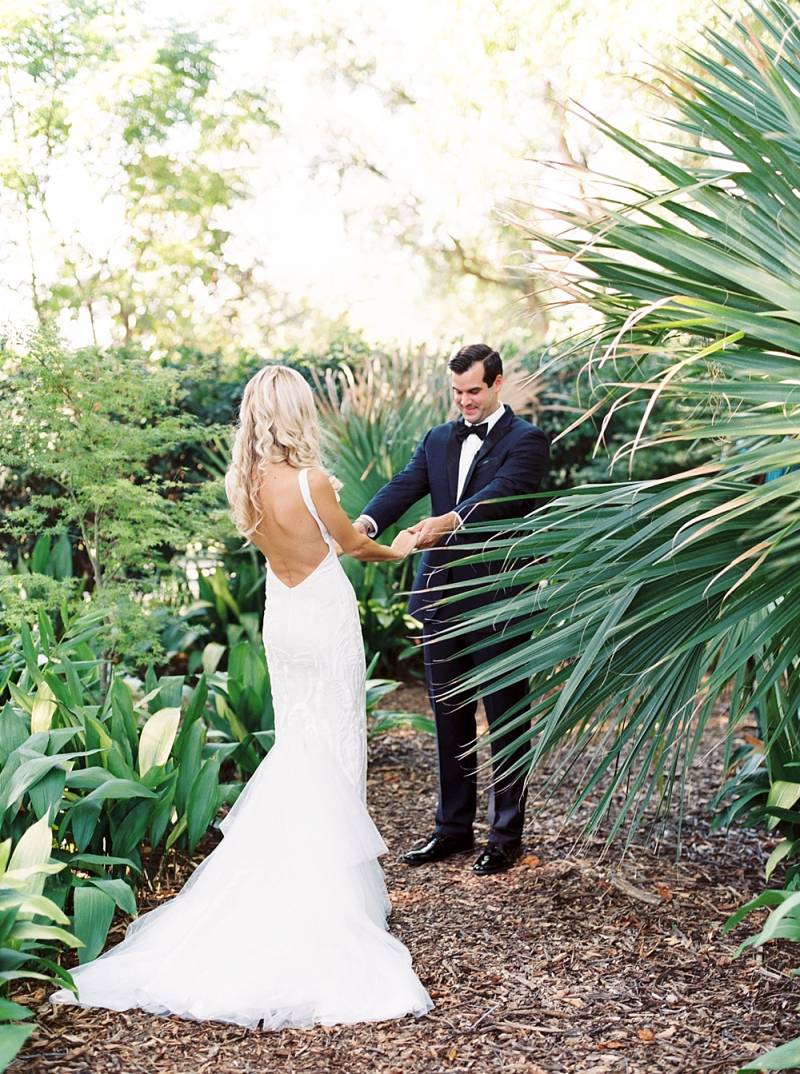 Callie says, "The bride, Kylie, completely reimagined the setup for her ceremony site. Typically the signature waterfall at the Arboretum serves as the backdrop of ceremony sites; however, Kylie wanted to make the day even more lush and brimming with foliage, so she had Wild Rose Events create an entire wall of florals to get married in front of. It ended up being a really unique, romantic ceremony that felt entirely specific to this wonderful couple. The entirely green arch that they got married under is one of the most unique and stunning details I have ever seen at a wedding. WILD ROSE EVENTS really outdid themselves when they brought the bride's vision of an entirely tropical, green arch to life. I love the giant leaves on the top corners and the diminutive, smaller foliage that runs up and down the rest of it. There was so much movement and intentional design happening in this incredible floral installation, so when the sun set perfectly behind it, allowing the warm, golden rays to pierce through its beautiful shape and texture, I was blown away by the beauty in front of me."
"I also loved the stunning tablescapes at this tropical wedding. The simple, minimal designs created the most restful, interesting, and beautiful atmosphere for the guests at this wedding. I love how WILD ROSE EVENTS chose to play with visual levels with the centerpieces; without colour variation, they used blank space and varying height to add dimension and movement to the design of the tables. It is always so amazing when elements like these come together-they really set the details and design apart and make them unique to this specific day.
This tropical wedding at the Dallas Arboretum could not have been more special. Every detail, from the invitation suite to the floral installations to the gold ribbon wands exit was particular and unique to Kylie and Duke. I absolutely loved watching this sweet couple get married; it was a day as happy and filled with joy as it was with beauty."